LABEL PROFILE
How Osaka's Stereo Records Keeps Hardcore Dance Alive
By Patrick St. Michel · June 04, 2018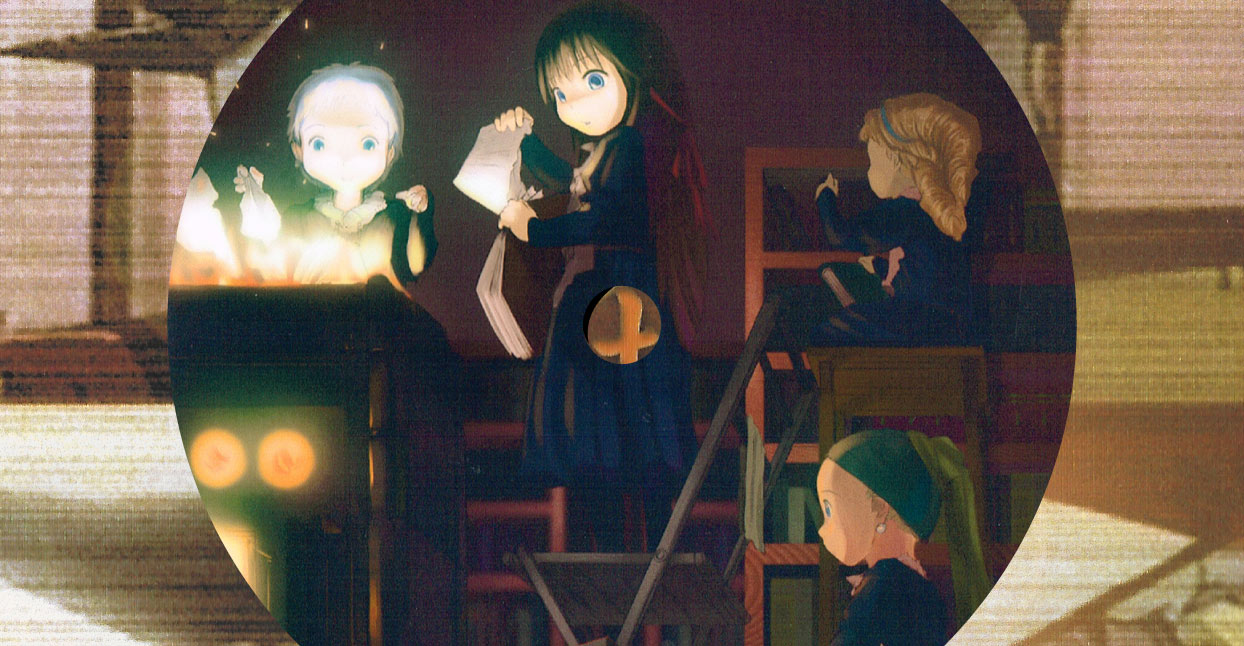 Osaka electronic group Cycheouts never quite rose up to national prominence during the 1990s, but their sample-splattering style of hardcore dance has had a lasting impact. The eight-member unit gained a reputation in Japan's Kansai region for their frantic live shows, and managed to land a spot at the 1999 Fuji Rock Festival and remix songs by wider-known J-pop acts. Japanese electronic creators today—hardcore or otherwise—often cite them as influential.
All their releases from this time came out on cassette or CD-R, often produced in limited quantities only available at their gigs, something Ian Willett-Jacob learned early into his Cycheouts fandom. "Not many releases were online in the late 2000s, it was only like two or three," the 27-year-old says, sitting in a small bar in Tokyo's Akihabara neighborhood. "We slowly amassed and discovered information about releases—there were no official artist homepages, so a lot of it just got lost in the ether. It had to be discovered."
He helped fill in the gaps by spelunking the Internet Archive and Yahoo! Auctions and from those expeditions came Stereo Records, the label he helped launch in March 2017 that aims to make Cycheouts' music accessible to new listeners. Every week, Willett-Jacob uploads an old release from Cycheouts, or a more obscure producer from the "Virtuacore" collective associated with the hardcore act, such as Traffic Jammies or God O.D., all of whom he works closely with. Their music merges high-energy dance beats with a hodgepodge of samples taken from anime, American horror movies, video games, and theme park rides (though Disney had the cassette it appeared on removed from record stores). This jumble of references sounds very "online"—except it bubbled up in a time before Internet saturation, created by artists who mostly avoided using the web for music promotion.
"I had a good feeling about it," Akira Oohashi, the main musical mind behind Cycheouts and several other Virtuacore projects, says about Stereo Records. "I think [Ian Willett-Jacob is] a person who loves this thing from the bottom of his heart, and he can pass it on to the world and make action."
Willett-Jacob grew up in South Bend, Indiana, a city not particularly known for its Japanese hardcore dance community. The rhythm game Dance Dance Revolution served as an entry—a summer camp teacher had brought a home version of it to entertain the middle-school-aged kids—but it was the PC simulator version StepMania that plunged him deeper. "In that, people create steps for their own songs, and add their favorite music to it. Through StepMania I discovered DJ Sharpnel and other J-core artists."
Save for an annual event organized by Attack The Music at Chicago's Anime Central event, Willett-Jacob's interaction with this high-energy music happened on message boards. "There is a lot of file-sharing involved," he says. One such online discovery was a compilation put out by a label called Beauty:Burst that drew him in with a contribution from DJ Sharpnel. But it was songs from Traffic Jammies and Cycheouts G (a post-Cycheouts project also known as Cycheouts Ghost) that stuck with him. He dove in deeper, especially charmed by a Cycheouts G track sampling Siouxsie and the Banshees' "Happy House."
Soon after, he started communicating with the artists behind these projects via email, primarily to see if they would contribute new songs to compilations for another label he managed, Allkore (which focuses more on original releases). He eventually moved to Japan in 2012, and met with Oohashi and Traffic Jammies' Masanori Sato in an izakaya in Osaka.
"Since he was a person with so much energy about the music, I was surprised when I actually met Ian and he was shy," Sato says. "I was impressed by his actions to launch something like [Stereo Records], and I thought I could cooperate."
Willett-Jacob thinks that, save for a few cassette releases, Stereo Records has gathered the bulk of the Kansai collective's releases (he's also penned thorough histories of Cycheouts and the other Virtuacore acts online, that add vital context to this scene). He estimates he'll have gone through it all by June, at which point he'll launch a phase two of the label that is still being ironed out. The artists themselves mostly approach music-making as a personal passion rather than as a ladder to climb towards greater fame—Willett-Jacob thinks that's one of the reasons their music remains great ("The spirit has stayed the same")—but Stereo Records seems to have nudged some of them to putting out more original material. "I'm considering making a new unit, and maybe a new collaborative unit," Sato says.
Whatever direction the artists end up going in, Stereo Records has succeeded in preserving music from a time and place that has long passed by, but proved to be immensely influential. The following decade saw a wave of "netlabels" pop up in Japan which gave fledgling creators interested in the same sample workouts as Cycheouts an online space to share music and connect with others, with many of the folks behind them citing these Virtuacore artists as a major influence. Willett-Jacob says he recently played Dance Dance Revolution for the first time in a while and was struck by how many of the songs on the soundtrack came from established hardcore creators. But he still finds Virtuacore the most special of them all.
"The enthusiasm that the people making the music have for anime and games and so many other things they are sampling…that enthusiasm and playfulness with the music. It's earnest," Willett-Jacob says on what draws him to the Kansai collective's music. "You'll have a song that samples a dance game, a song that samples Gundam, and a song that samples David Bowie, all on the same release. But it still flows and feels natural…and sounds fun."
Below, Willett-Jacob spotlights five releases available on Stereo Records serving as a good gateway into their prolific catalog.
N Paka Overdrive offers a great cross-section of Cycheouts tracks, with everything from the hyper classic "Lum's Drum'n'Bass" to their remix of music from the 1980s racing game Rally-X, plus a ton of secret bonus tracks.
God OD's GOD MAN comes from the midpoint of their musical output, featuring a mix of the early breakbeat sound and their later dubby influence. They even supplied a Bandcamp-exclusive bonus track for the rerelease.
Girl Friend is the first full Traffic Jammies album I heard, and it remains among my favorites. "Iijanaika?" is a standout track, and Traffic Jammies was years ahead of the game remixing music from the game series The Idolm@ster with "5 my wears."
Most of the Cycheouts Ghost releases through Stereo Records are live mixes, but this one's a little special in that it showcases unreleased tracks and remixes of other artists. A great collection of rarer Cycheouts Ghost music.
If you want to dig a little below the surface, check out this album from NIP SOUND SYSTEM, a late '90s techno-influenced rock band featuring Masanori Sato of Traffic Jammies on bass.