LABEL PROFILE
Where to Start With U.K. Punk Label Static Shock Records
By Jordan Reyes · April 13, 2020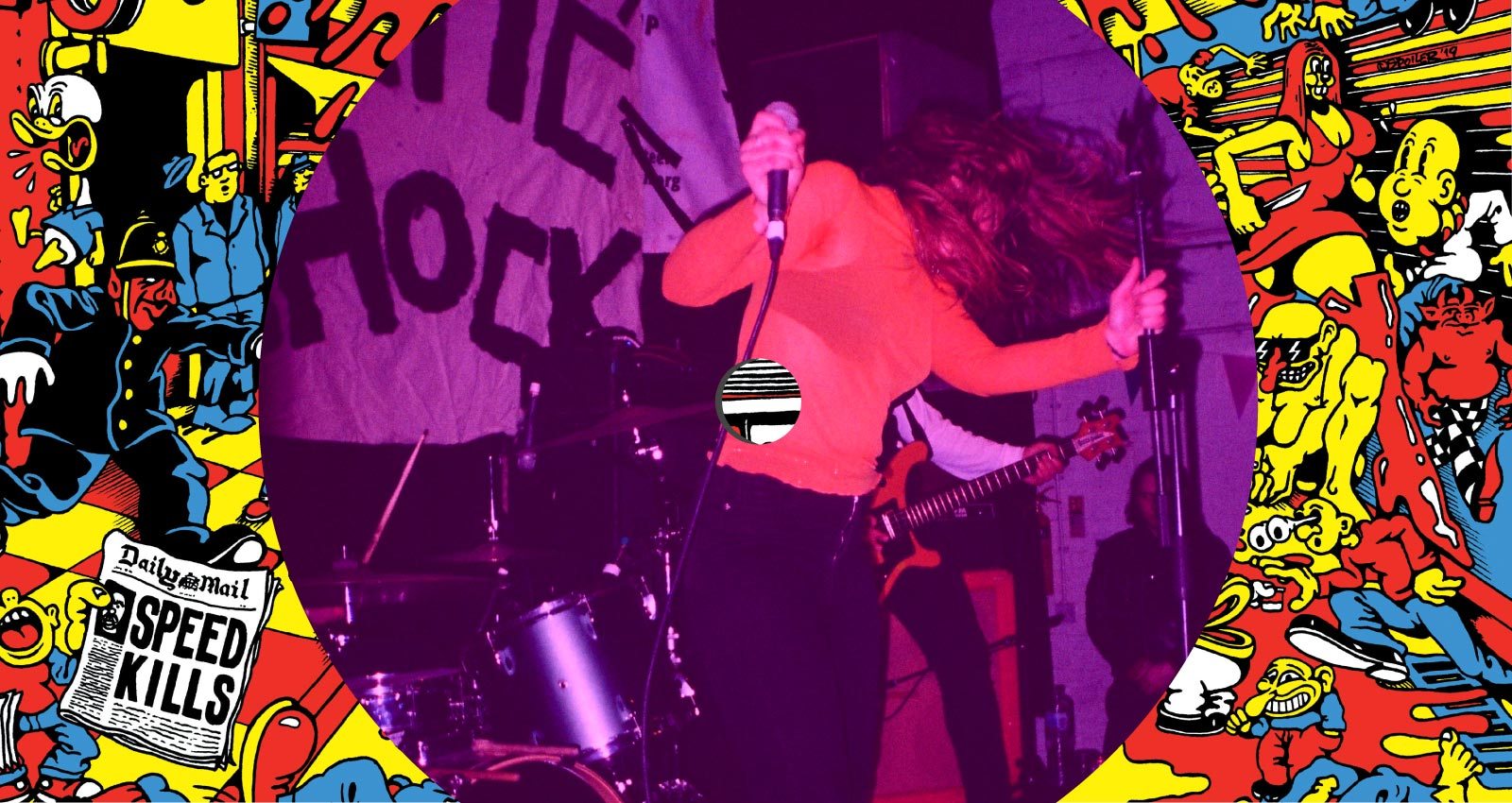 "Do I wish that I could be in this band?"
That's one of two questions that Tom Ellis—head of the U.K. punk label Static Shock Records—asks himself when deciding whether or not to release a band's record. "Would I want to pick this up if I stumbled across it in a shop/distro?," is the other. Ellis has been obsessed with records since childhood—"Somewhere, there is still a Fisher-Price battery-operated record player and a Grace Jones Island Life LP with my name written on the labels in crayon," he laughs. Like many people involved in punk and DIY, Ellis discovered the scene via mixtapes and fanzines, as well as a booklet Scarborough punk band Active Minds published titled "Participation Is The Key," which explained how to book gigs, release records, and form bands. 
Ellis began Static Shock in 2008 with a 7" from the power pop band Dangerloves, after discovering the band at Toronto's Fucked Up Weekend, now called Not Dead Yet Fest. Next he released a 7" from his own band, The Shitty Limits, called Here Are The Limits. Static Shock has since released singles, EPs, and albums by bands hailing from all over Europe and North America. They also began their own festival, Static Shock Weekend, the most recent incarnation of which took place March 5-8.
Ellis spoke to us about the label, hot on the heels of the fest, and we selected a few entries to highlight its varied discography.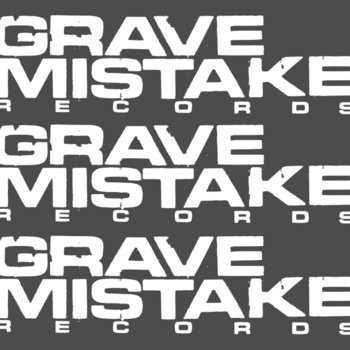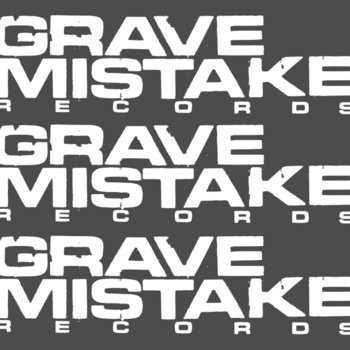 A co-release with North Carolina punk label Sorry State Records (and later Grave Mistake Records), Sleep Rough shows off Charlotte punk band Brain F≠'s ability to seamlessly combine hardcore and garage. It begins with a brainy Pynchon quote—"A screaming comes across the sky," the opening lines of Gravity's Rainbow—backgrounded by dissonant, furious riffs and pummeling drums. Singers Elise Anderson and Nick Goode trade vocal duties; Goode takes more of the rhythmic, threatening role while Anderson croons clear, catchy melodies. Almost every chorus is memorable, occasionally even poppy, gunning for sing-along status. On "Connerie," the band is at the top of their game, maintaining relentless tempos and guitar textures, thrilling even while Anderson is lamenting a dissolving relationship: "Take a raincheck/ Take my paycheck/ Just don't call me."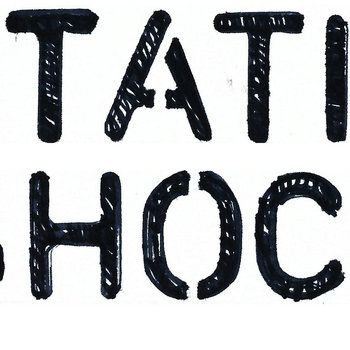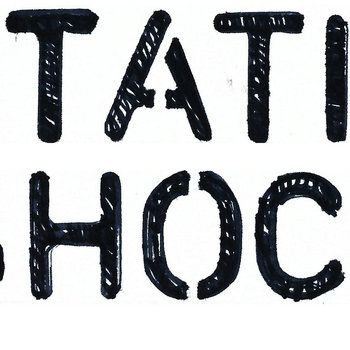 Merch for this release:
Vinyl LP
Following three 7"s (two of which were released on Static Shock) and a cassette, Perth punk band Cold Meat finally release their debut full-length, a lean 10 songs clocking in at 23 minutes. Vocalist Ashley's lyrics are full of self-loathing humor and poignant insight; standout "Women's Work" tackles gender inequality, toxic expectations, and bad relationships, buttressed by staggered rhythms. Latent anxiety aside, the album isn't without its light-hearted moments—take punk rock diss track "ZZ Top Hat." "I hate ZZ Top," Ashley proclaims in the chorus, lambasting the classic-rock titans as "boring music for boring people" and "silly music for silly people" in the song's finale. You know what they say: either you stand for something, or you die for nothing.
Merch for this release:
Vinyl LP
Efialtis is a London-based punk band who just recently played their last show; all of their songs were sung in Greek, the first language of two of the band's three members. And while Efialtis is definitely a punk band, there's some clear noise rock crossover—they would have been right at home on Touch and Go or Amphetamine Reptile back in the day. The band favors songs with a brooding atmosphere and pulverizing guitar and bass, ramping up the tension before earworm choruses crash in. All of Efialtis is slow and ominous—evil, even: on "Krania," the drums sound like they were recorded in a crypt, slightly reverberant and sinister, backed by seething guitar. Closing track "Oneiropagida" breaks the mold, switching up the tempo for the chorus as symbols explode, then fading out with a viscous instrumental passage. It's a foreboding journey, but a satisfying one as well.
This noisy, furious one-two punch by Toronto mutant punk stalwarts S.H.I.T. combines bratty, delayed vocals with bruising riffs and powerful drums. This seven-inch also marked a big step up in the band's production, a trend that continues throughout their discography—the low end is thick, the guitar is heavy, the drums are crisp, and singer Ryan Tong's voice sounds especially deranged. The single opens with the title track, which slowly builds from drums and guitar feedback into one of the song's main riffs. When Tong's vocals eventually hit, it's like a ton of bricks; he's only in the song for about a minute, but it's an exhilarating minute nonetheless. B-side "Private Lies" is a sludgier affair, with a slower rhythm begging for a mosh pit, as the song collapses at the end, Tong moans, repeatedly, "You are nothing"—and it's impossible not to feel something.
The second release on Static Shock, Here Are The Limits offers six quick burners from U.K. garage-punk band Shitty Limits. The Shitty Limits is the second band that Ellis played in with vocalist Louis Harding. Prior to Harding's coaxing, Ellis hadn't played music; Nevertheless, Harding asked Ellis to start a band with him. "When I told him that I couldn't play anything," Ellis says, "he was just like 'do it anyway and we'll figure it out!' We ended up playing in two bands together, and touring for a few years which I'll be forever grateful for. He still plays today in Belgrado, Fatamorgana, Lux and Minima."
Minneapolis's Uranium Club aren't a comedy band, though they do have a proclivity for jokey lyrics (for example: "Will you please piss on my teddy bear?") There's nothing funny about their technical chops, though—the band combines the angular guitars of Devo and the irreverence of the Residents with the manic energy of Lumpy & the Dumpers. "They have their own thing going on," Ellis says, "and have built a whole world for themselves in those three records."
The fact that a no-frills, tightly-composed nugget like "That Clown's Got A Gun" comes after a disorienting spoken-word introduction by a smooth-talking British man is just par for the course. "God's Chest" is another standout, boasting a maddeningly tight transition that takes the song from a bouncy, rollicking punk composition into its bright, expansive conclusion with a guitar riff that is bound to stay in your head for days.
Merch for this release:
7" Vinyl, T-Shirt/Apparel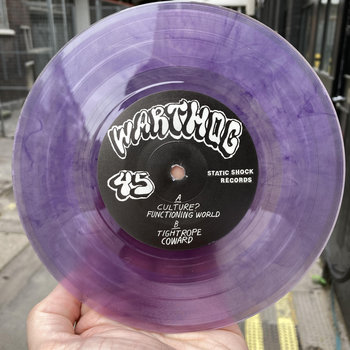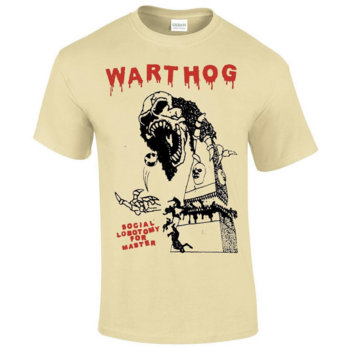 Though Warthog has yet to release a studio album, they've amassed a healthy discography since their first release in 2012. The first song on the band's self-titled 2016 EP features nightmarishly pissed-off vocalist Chris Hansell taunting "Is this culture? Following whatever they say?" The song is an anthem, cramming a ton of variation into its lean two-and-a-half minutes, complete with one hell of a guitar-driven war cry in the song's last minute. This record is full of world weariness—see "Functioning World" for an abject, bleak laugh—undercut with cold, hard dread. The end result is, in a word, powerful.