LABEL PROFILE
Sonor Music Editions Rediscovers The Obscure World of Italian Library Music
By Megan Iacobini de Fazio · December 05, 2018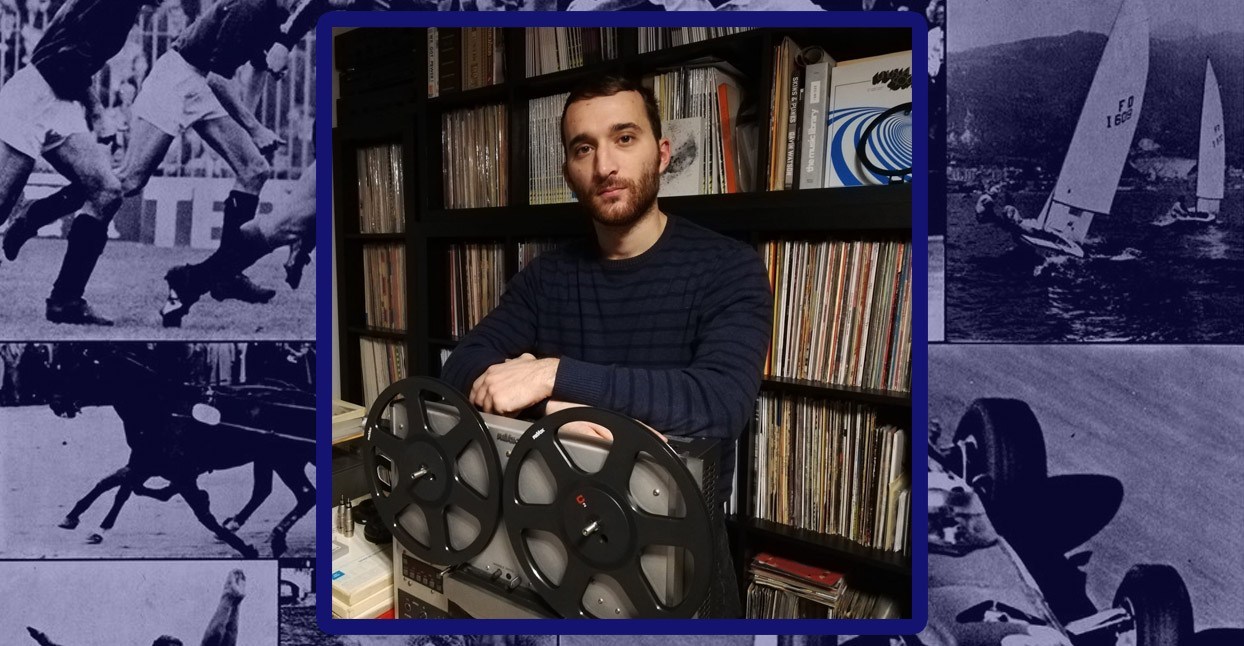 Some music is meant to be heard, but not necessarily listened to. Take library music, for example: essentially, it's generic soundtrack music, usually recorded by work-for-hire musicians and distributed to TV and film studios to use in their productions. A studio making a documentary about deep-sea creatures might contact a library label for background music, or a TV network could commission a theme or jingle to go with its new sports show. And so while these scenes now have music, the people watching them are probably not paying too much attention to the score.
But while there's an air of mundanity around library music, it's also been fertile ground for experimentation and creativity. And nowhere was this truer than in Italy in the 1970s, where avant-garde compositions, psychedelic guitars, futuristic synths, and brash horn sections became the signature sound of an era.
Ennio Morricone—who worked both on movie soundtracks and on library compositions—may be internationally known, but he's just one of the era's many talented and prolific composers. Piero Piccioni, Piero Umiliani, Luis Bacalov, and Armando Trovajoli all composed thousands of hours of library music, and hundreds of movie scores. Many of these were released on tiny independent labels, and often only a few hundred copies were pressed, making the genre a hunting ground for passionate collectors.  
But since 2013, the Rome-based label Sonor Music Editions has made it their business to reissue some of these hidden gems, bringing the funk, jazz, and psychedelic sounds of Italian soundtrack and sync music to a larger audience.
"It was a really fantastic scene, creatively it was such a rich and prolific time," says Lorenzo Fabrizi, the founder of Sonor. "The musicians were all of a really high level. They mostly had a jazz background or were self-taught. And then this is when early synthesizers became more available, so there was a lot of experimentation going on."
Over the years, Fabrizi has come to know several of the producers and musicians who made the music he loves. They speak of an exciting, fertile scene, where everyone knew each other and there was enough work to always go around. "These guys were always busy. They could play at one recording session in the morning and then run across the city to record all night for RAI (Italy's public broadcaster)," Fabrizi says. "They had to do everything fast, so some of these records were made in just a day or two. I think it was a unique moment in Italian music."
Here is a look at some of the best releases from Sonor Music Editions.
Merch for this release:
Vinyl LP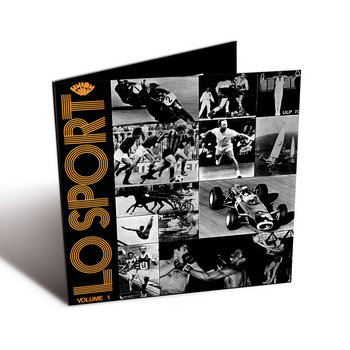 A perfect example of library music, Lo Sport is a 1971 LP composed and recorded to be used as sync for sporting scenes in films, documentaries, and news pieces. Each of the 40 tracks were imagined as a soundtrack to either a particular sport or a moment during a sporting event—a fact made clear by their names: "Let's Go to the Stadium," "Moto-Cross," "Water-Ski," and "Canoeing," or "Before the Race," "Last Minutes," and "End of a Champion." While some pieces are cosmic, psychedelic soundscapes—the burbling of water and distant breathing on "Underwater World" for example—others boast jazz-funk grooves, propulsive, syncopated percussions, and fuzzy guitars.
Merch for this release:
, Vinyl LP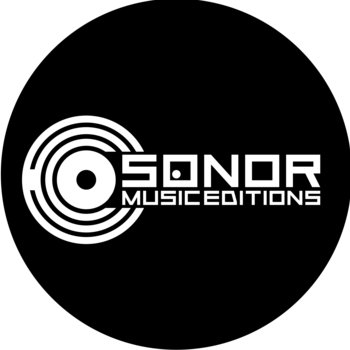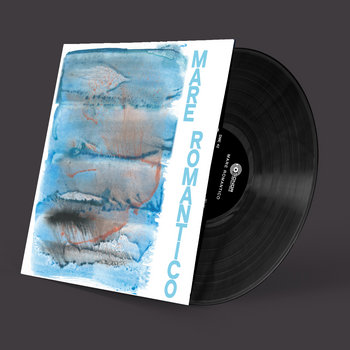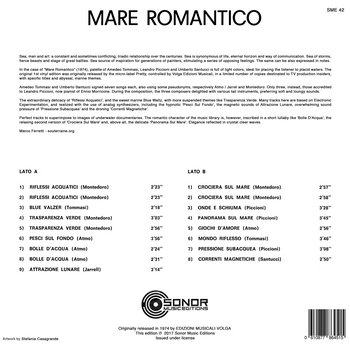 If 1970s Italian library music wasn't niche enough, there is a whole sub-set of records from this period dedicated to "Underwater Library Music." Mare Romantico is one of several library LPs—and one of three released on Sonor—composed and recorded specifically as sync music for documentaries about the ocean. On this record, the composers use droning analog synthesizers and glistening keys to recreate the mysterious underwater atmospheres.
Originally released in 1974,  Mare Romantico  ("The Romantic Sea") was composed and performed by Amedeo Tommasi, Leandro Piccioni, and Umberto Santucci. Like many of his peers, Tommasi—who often worked under the names Atmo or Jarrell—started out as a jazz musician, even playing piano with Chet Baker. But he was drawn to the world of movie soundtracks and library music, where he was free to experiment with early electronic equipment, and worked with Ennio Morricone, composing electronic music and soundscapes for dozens of films.
Merch for this release:
Vinyl LP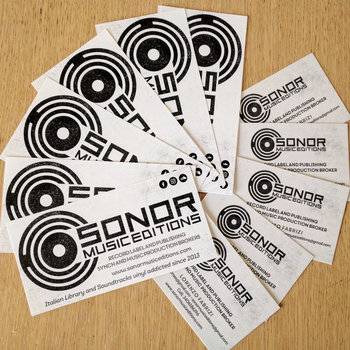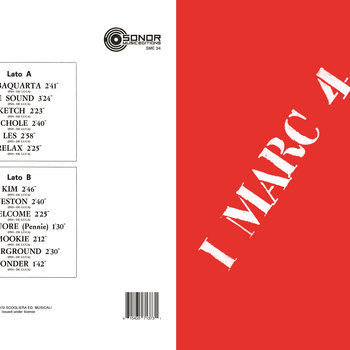 I Marc 4 are undoubtedly one of the most prolific and well-known ensembles of the time (Sonor has reissued three of their records so far), and were the favorite choice for Italy's greatest composers, from Ennio Morricone to Piero Piccioni and Armando Travajoli (they played on every single one of his soundtracks from 1968 to 1975).  
All excellent musicians in their own right, the four band members—who all had a solid jazz background and played in the RAI Orchestra—came together in the mid '60s as a backing band for well-known pop vocalists, but soon moved on to recording soundtracks and library music. Their style, which combines beat music, jazz, bossa nova, psychedelic rock, and funk, had a big influence on other musicians and composers, and arguably defined the sound of '70s soundtracks.
Antonello Vannucchi's Hammond C3 organ, Carlo Pes's guitar playing (which was influenced by his time spent in Brazil), Roberto Podio's relentless rhythm section, and Maurizio Majorana's bass grooves all contributed to making I Marc 4 the most sought-after group in the 1970s recording scene.
The group also founded their own label—Nelson—and in the 1970s, they released several heavy-duty, psychedelic jazz-funk albums.
Merch for this release:
Vinyl LP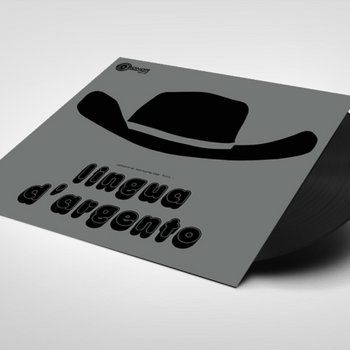 Ecco Lingua D'Argento is a 1976 "sexy comedy" that is so shockingly bad that it's almost good—as with many '70s films in this genre, trashy erotica takes priority over a coherent storyline. But what the film lacks in taste, it makes up for in music: Alberto Baldan Bembo's superb soundtrack is a collection of ethereal vocal and flute harmonies and lush string arrangements, like in the beautiful "Oblò," and fast-paced tracks like "Love in Sahara" and "Tema di Nadia," where funky percussions, wah-wah pedals, and electric piano abound.
Merch for this release:
Vinyl LP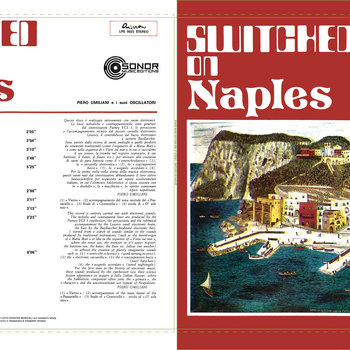 Piero Umiliani is widely considered one of Italy's foremost musicians and composers. Born in Rome in the 1920s, he graduated in from the Conservatoire of Florence and went on to become a leading figure in the Italian jazz scene, although he is best known for the over 150 movie and TV soundtracks he composed during his career. One record he is definitely not known for, though, is the remarkably experimental 1972 record Switched On Naples, in which he reinterprets Neapolitan traditional songs using only electronic sounds.
"For the first time in the history of electronic music, these sounds produced by the synthesizer lose their science fiction appearance to acquire a fully Italian flavor," wrote Umiliani about the record, adding that they capture the "character and the unconventional wit typical of Neapolitans." Although the record fell on deaf ears when it was first released, it is still striking for its modernity. "Umiliani was passionate about electronic music and loved experimenting with analog instruments, even though they were really expensive at the time. This record was a complete novelty," Fabrizi says.
Merch for this release:
Vinyl LP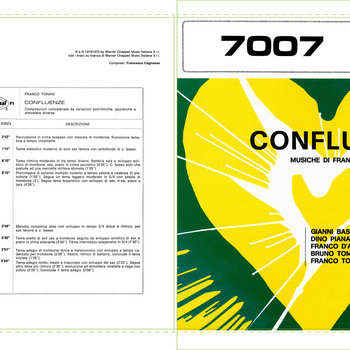 Confluenze was first released in 1970 as a promotional record, and it was extremely rare—the original pressing routinely fetched close to $1,000 online—until Sonor Music's reissue. Despite being relatively unknown, Confluenze is a free jazz masterpiece, centered around melodic trombone lines, eruptions of brawling, tenor saxophone, and Franco Tonani's impressive percussion. Standout track "Shepping" (perhaps in ode to Archie Shepp, from whom Tonani seems influenced) is a seven-minute, polyrhythmic track divided into three different moments which ends with a playful marching band motif.
Merch for this release:
Vinyl LP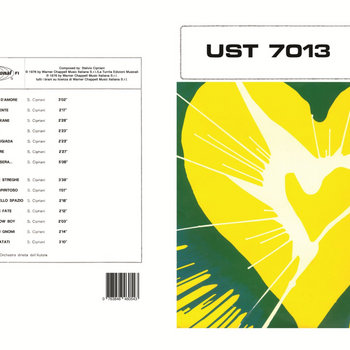 In the 1970s, Stelvio Cipriani was known for his poliziesco (a very Italian type of police and crime drama) and sensual, erotic soundtracks. This 1976 record is one of his most obscure, probably recorded as library music or as a soundtrack for a film which was never released, and shows the wide range of sounds and styles that Cipriani tackled; while some pieces—"Sabbia Rovente" for example—are typical 1970s loungey background music, others—like "Praterie Texane"—are spaghetti Western-style tracks whose string arrangements and vocal harmonies recall Morricone. "Notte Delle Streghe," a percussion-driven rearrangement of Iron Butterfly's "In a Gadda Da Vida," is arguably the standout track.
Merch for this release:
Vinyl LP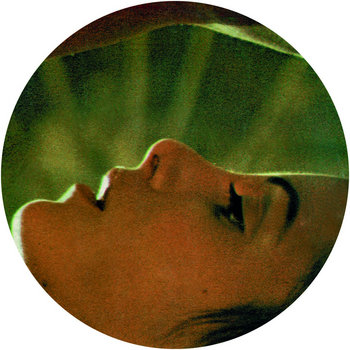 Calamo kicks off in dramatic fashion: insistent piano, fuzzy electric organ, and a crescendo of strings set the tone for this original soundtrack to the homonymous 1976 erotic thriller. The film tells the story of Riccardo, a young man who is about to become a priest, only to realize that he is infatuated with his stepsister. After finding out that she is engaged to be married, he joins a hippie community and starts experimenting with sex and psychedelic drugs, until he is attacked by a gang of neo-Nazis.
It's an odd storyline for sure, but one that's typical of the genre. Its soundtrack closely reflects the story: the organ and male choir in "The Priest" convey the religiosity of the seminary, while the addition of distant bells and fuzzy guitar riffs recreate the psychedelia of Riccardo's drug-induced trance. The record has an underlying ominous, spooky vibe throughout, foretelling the movie's violent end.
Merch for this release:
Vinyl LP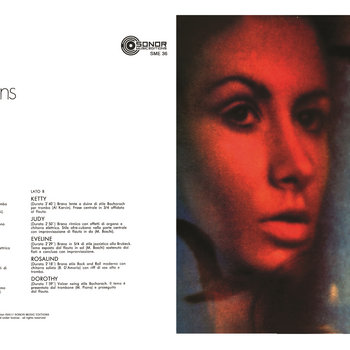 Amleto Armando Roelens, also known under his art name Puccio, was a pianist, orchestra conductor, and composer who, during his career, created some of the most sought-after library music around. "This record was initially released by a tiny label, and it's one of the rarest records we've reissued, and it features some of the best session musicians from that time too," says Fabrizi. Antonello Vannucchi's unmistakable electric organ and Roberto Podio's drumming form the backbone of the 10 tracks (all of which are given women's names), several of which, over the years, have been popular with DJs looking wanting to sample obscure, jazzy compositions.