LABEL PROFILE
Smoke Sessions Made the Leap from Jazz Club to Record Label
By Philip Freeman · July 08, 2022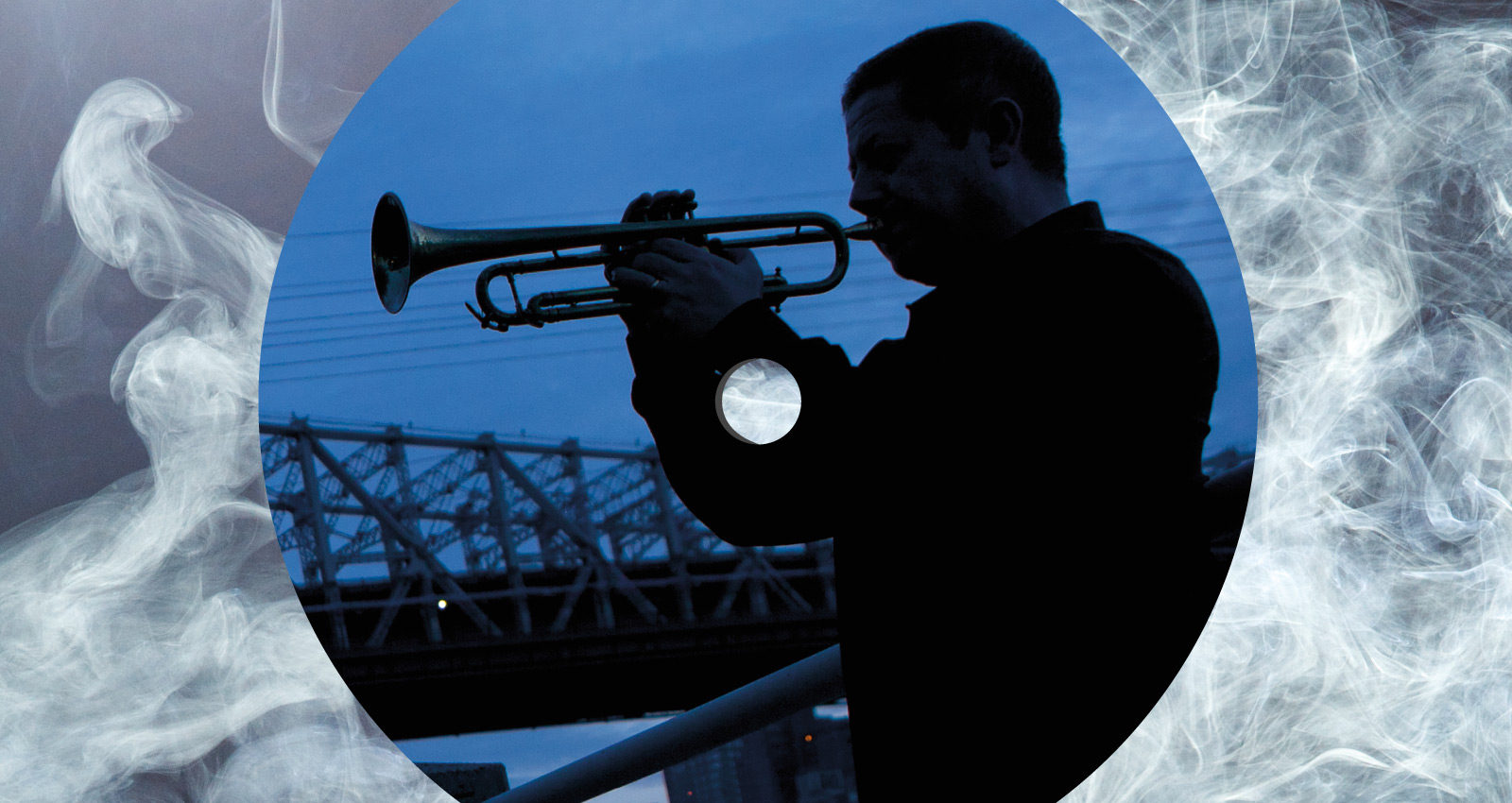 Jazz history is studded with incredible recordings from New York clubs—you could build a solid collection with nothing but albums recorded at the Village Vanguard, let alone the Blue Note (which has no connection with the label), Birdland, Town Hall, Carnegie Hall, the Jazz Gallery, Smalls, Slugs' Saloon, the East…and the list goes on. But only one venue has ever taken it one step further, making the logical move to start their own label.
Smoke, a small club on Broadway at 106th Street, opened its doors in April 1999. For two decades before that, it had been Augie's Jazz Bar, a room that showcased players working in the hard bop tradition and never charged a cover or a drink minimum. Paul Stache and Frank Christopher, the initial co-owners of Smoke and musicians themselves, both worked at Augie's, and they continued to provide a home for serious acoustic jazz at Smoke while also making the club and its attached restaurant more upscale. (The club is currently co-owned by Stache and his wife, Molly Sparrow Johnson.) In 2013, Smoke decided to start recording performances.
"There were a couple of Criss Cross [Records] dates that happened at Smoke, and people were coming to Paul and having him basically produce records for someone else," Smoke Sessions label manager Damon Smith recalls. "He has a very good ear and an aptitude for sound—he's been running sound for Smoke, and it was always sort of a passion of his. I said, 'You should do the whole thing, you should just start a label.'" Smith had been producing jazz records independently himself, doing the marketing and promotion for them as well. Stache and Christopher talked him into quitting his job to run Smoke Sessions, and they've been at it ever since.
"Initially the plan was really to have a lot of synergy between the label and the club," says Smith. As a result, the first wave of releases—by pianist Harold Mabern, alto saxophonist Vincent Herring, tenor saxophonist Javon Jackson, pianist David Hazeltine, and drummer Louis Hayes—were all recorded live. The first exception was a 2014 disc by drummer Jimmy Cobb. "There wasn't an opening in the schedule, so we cleared out all the tables and chairs and set up Smoke as a studio. Put [guitarist David] Bernstein's amp in the bathroom…" Soon, they began making proper studio recordings at Sear Sound, with Christopher Allen engineering and Stache producing. "We try to encourage everyone to make one live date, but when you've made three or four or five records [for us], probably only one of them is a live date and the other ones end up being studio dates."
The artists on Smoke Sessions follow a particular ethos; in Smith's words, "Smoke is sort of dedicated to post-World War II music. It's like bebop and since, you know? It's definitely African-American in origin, but it's performed now by a wide panoply of people and we try not to be too narrow. It could be expanding the tradition, but it's not trying to create something out of whole cloth, like a new music that's not really based in that past." They also have a history with the older and more discerning fans who come to Smoke instead of the tourist-oriented Midtown clubs. "We record people who've worked at the club, who've sort of established themselves with our home audience. It's not like we're trying to discover new talent. The talent is discovered through the club."
These seven albums, from the label's first release to its latest, show its range and the strength of its core aesthetic.
---
Larry Goldings / Peter Bernstein / Bill Stewart
Perpetual Pendulum
Merch for this release:
Compact Disc (CD)
The trio of organist Larry Goldings, guitarist Peter Bernstein, and drummer Bill Stewart have been playing together for over 30 years. They got their start at Augie's Jazz Bar, the predecessor to Smoke, in 1989, and made their first album, Goldings's The Intimacy of the Blues, in 1991. Their music has swing and groove, but they head in unexpected directions and each man gets room to stretch out. Smith says, "They're not a totally obvious organ trio from the Jimmy Smith or even Larry Young [lineage], but they're definitely built on that foundation and they're extending it, I think."
Merch for this release:
Compact Disc (CD)
The first release on Smoke Sessions, Right On Time was recorded live in March 2013, when the late pianist was celebrating his 77th birthday. It's a hard-driving, bluesy set with John Webber on bass and Joe Farnsworth on drums. "The reason we have a label is because of Harold Mabern. He wanted to make records for us, and he was an artist that we feel very strongly about, and we felt fortunate that he would entrust us to try to put out his music," says Smith. The energy that Mabern—who would hang out at the club even when he wasn't performing—gives to the audience, and gets back from them, makes this a classic live jazz album.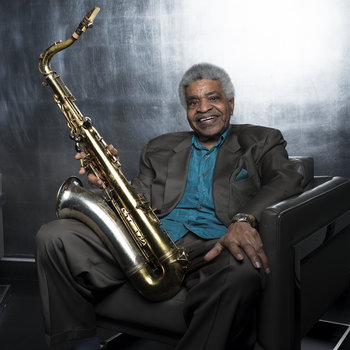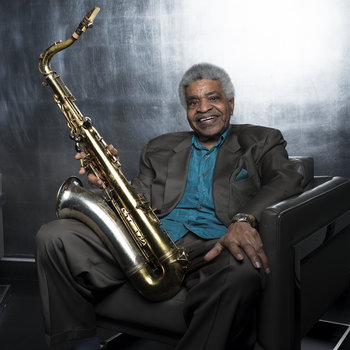 Merch for this release:
Compact Disc (CD)
One of the most thoughtful and creative hard bop saxophonists in the music's history, tenor saxophonist George Coleman (who went to high school with Harold Mabern in Memphis, Tennessee) played with Miles Davis, Max Roach, Chet Baker, and many others, but rarely recorded as a leader. He hadn't made an album in two decades when Smoke Sessions took him into Sear Sound with pianist Mike LeDonne, bassist Bob Cranshaw, and his son George Coleman Jr. on drums. "George Coleman recorded some of our favorite records, and he also has a long history with Smoke," says Smith. "He opened the club; he was the first performer there in April 1999."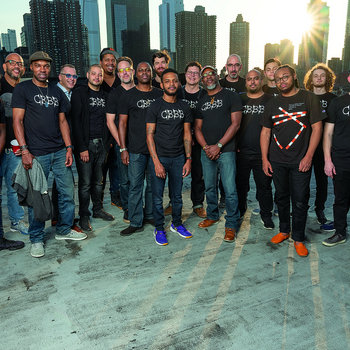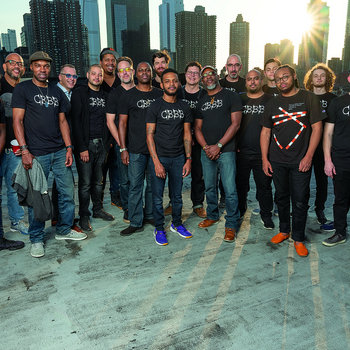 Merch for this release:
Compact Disc (CD)
Pianist Orrin Evans has led the Captain Black Big Band for over a decade; this wide-ranging album is their fourth release and their second studio outing. "That was one of the most fun dates I can remember," says Smith. "I mean, recording dates are often fun, but that one was a real party, where [Evans's wife] Dawn and Orrin brought in catered food and everyone was hanging out pre-pandemic." Evans used a rotating cast of players that included four different bassists (all of whom play together on a surprisingly free version of Thelonious Monk's "Off Minor") and three different drummers. "Orrin doesn't like to be tied down to a specific sort of style," Smith says. He likes to pull in country influences, R&B influences, rock, soul, whatever. He's pretty open. We always joke that he wants to make a country record."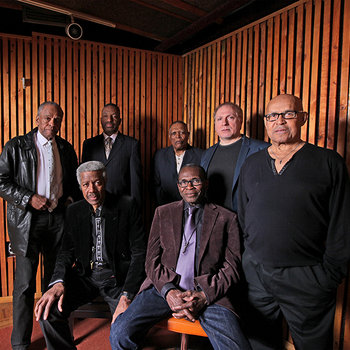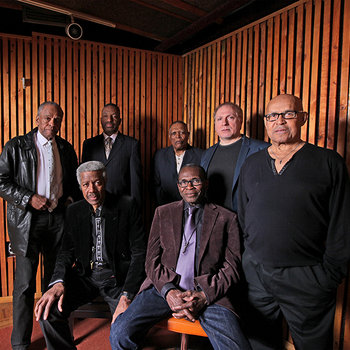 Merch for this release:
Compact Disc (CD)
The Cookers, nominally led by trumpeter David Weiss, is one of the most astonishing all-star bands in current jazz: a septet featuring Weiss and Eddie Henderson on trumpets; Billy Harper and Donald Harrison on saxophones; George Cables on piano; Cecil McBee on bass; and Billy Hart on drums. Each man is a leader on his own and has been a sideman in legendary outfits like Herbie Hancock's Mwandishi (Hart, Henderson), Art Blakey's Jazz Messengers (Harper), and Charles Lloyd's 1960s quartet with Keith Jarrett and Jack DeJohnette (McBee), and they've all written brilliant compositions which they re-interpret together. The title piece here is by Harper. "It really is sort of an ensemble of leaders," says Smith. "And they actually get along really well, too, which is hard to believe. Cause when you get into the upper age groups, sometimes your tolerance for each other wanes a little bit, but those guys really like each other."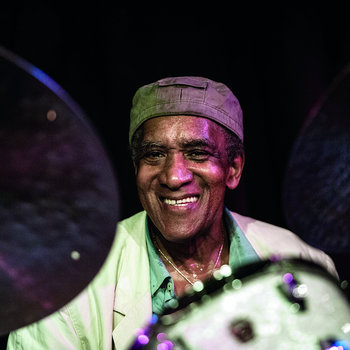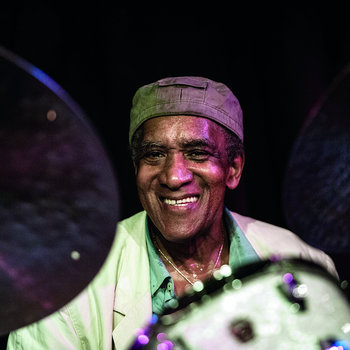 Merch for this release:
Compact Disc (CD)
Drummer Al Foster has played in all sorts of contexts for decades; he first recorded with trumpeter Blue Mitchell in the 1960s, but was also Miles Davis's drummer from 1972 to 1975 and again when he returned from self-imposed exile in 1981, staying in the band until 1985. He's an extraordinarily melodic drummer, and that side of him comes out even more strongly on this album, for which he wrote eleven of the thirteen tracks, dedicating them to friends and family. It features a band of players significantly younger than himself—trumpeter Jeremy Pelt, saxophonist Dayna Stephens, pianist Adam Birnbaum, and bassist Doug Weiss. "There might not be a more musical drummer…and you can get a sampling of that on that record, because it's almost all his originals," says Smith.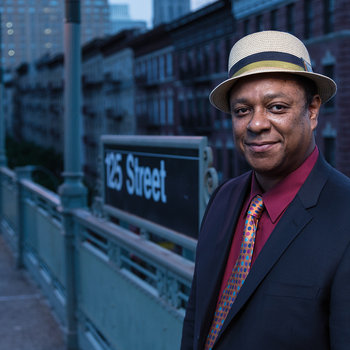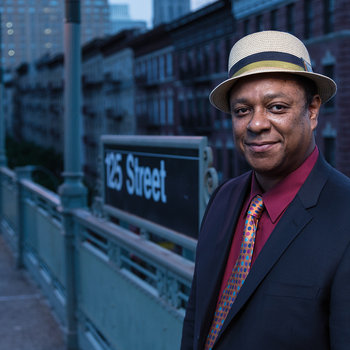 Merch for this release:
Compact Disc (CD)
Like Harold Mabern and George Coleman, alto saxophonist Vincent Herring is a living exemplar of the Smoke aesthetic. His hard bop credentials are unimpeachable; he worked extensively with trumpeter Freddie Hubbard, cornet player Nat Adderley, and pianists Horace Silver and Cedar Walton while also making more than a dozen solo albums. On this album, he's joined by players heard on some of the other albums on this list—trumpeter Jeremy Pelt, pianist Mike LeDonne, bassist Brandi Disterheft, and drummer Joe Farnsworth—for a set of originals and well-chosen standards, including the hard-swinging title track. "I think that Vincent Herring crosses off a lot of criteria for Smoke's audience," says Smith. "He's definitely a tradition-based, harmonically advanced blower, walking the same path as Sonny Stitt and Cannonball [Adderley], and he hates to be pigeonholed. 'I've played with Nat Adderley, but I'm my own man now.' I think it'd be hard to argue that he's not. You can tell Vincent Herring from a few notes."