LABEL PROFILE
Slumberland Records in 12 Albums
By Hayden Merrick · March 22, 2023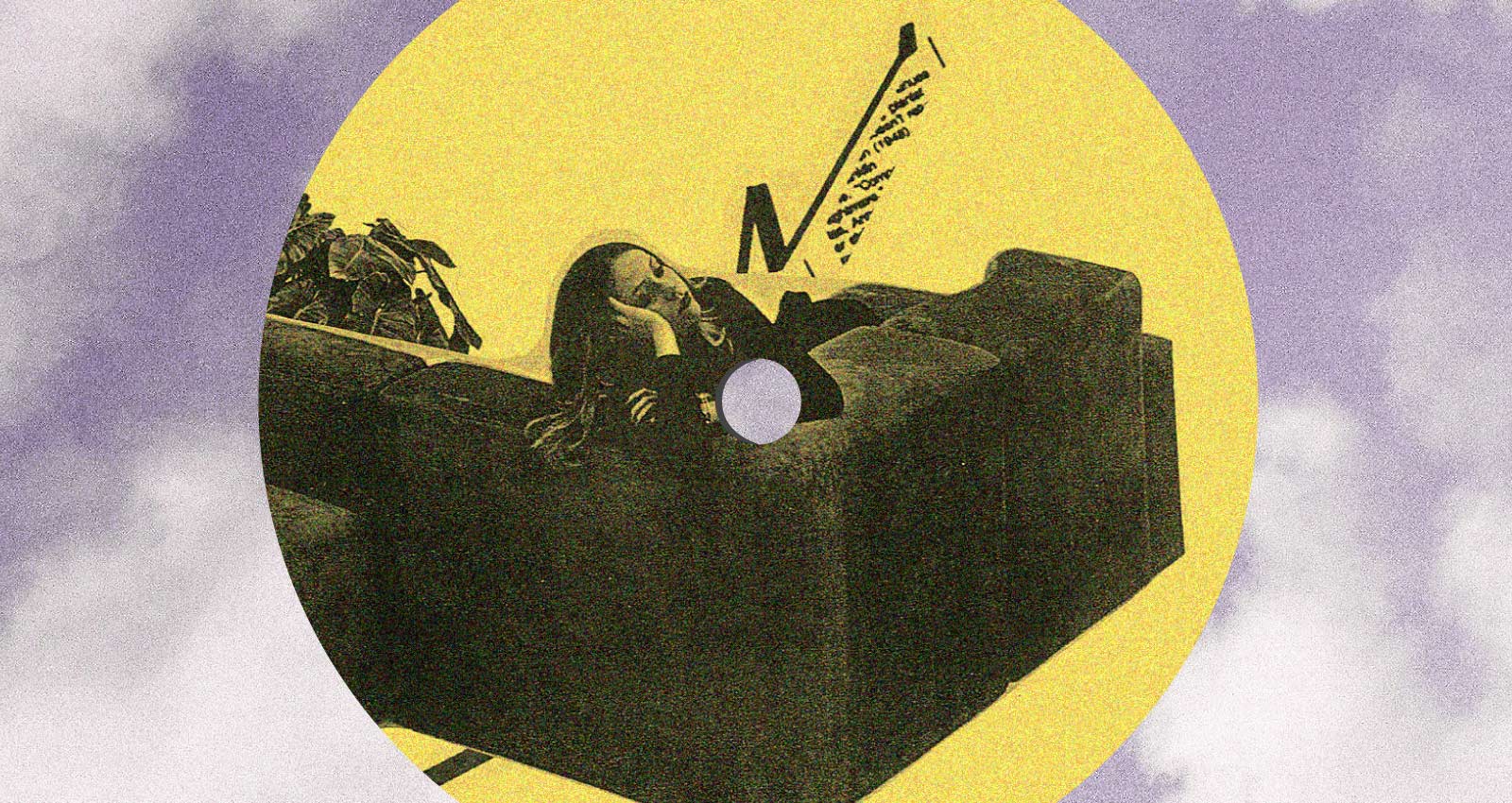 If corporate America's fickle adoption of independent music in the mid-'90s is the hare, then the tortoise is Slumberland Records—the unassuming, determined hero in the same fable.
Over the past 30 years, Mike Schulman's one-man operation has dispatched an enormous volume of quietly influential records. From The Aislers Set's analog garage pop to Glenn Donaldson's polychromatic kitchen pop; from the first entry in Stereolab's Switched On series to Veronica Falls' gorgeous juxtaposition of sweet and sinister, the Bay Area label's archives are a treasure trove of melodic, inventive guitar music and its adjacent acquaintances.
"Slumberland was started in 1989 to document the weird, primitive music that a small group of friends were making in various combinations/configurations," says Schulman, who played in one such configuration: Black Tambourine. Although his label would quickly grow to document less primitive, less weird music—one Velocity Girl track was deemed palatable enough for the teen comedy Clueless, and Frankie Rose's masterpiece Interstellar is as expansive as they come—Schulman has never diverted from this initial aim.
"The process for me hasn't really changed," he says. "I work mostly with friends, or friends of friends—the personal connection is key. I'm generally turned off by excessive ambition; I like people for whom making music seems like an urgent undertaking." Never boasting a flagship band or bands, Slumberland is underpinned by this equitable DIY ethos.
From its highly influential, formidable catalog, we've selected 12 essential records to tell the full story.
---
In Love With These Times: The First Ten Years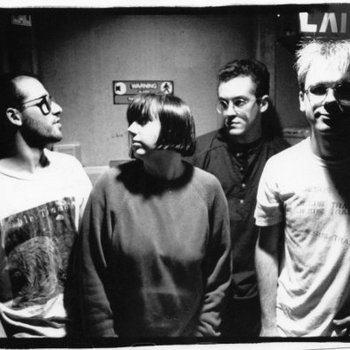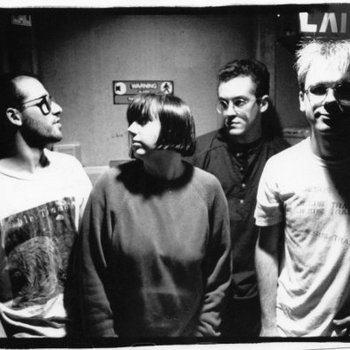 Merch for this release:
Compact Disc (CD)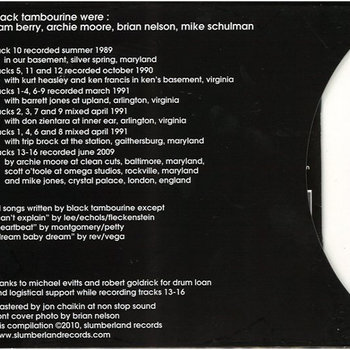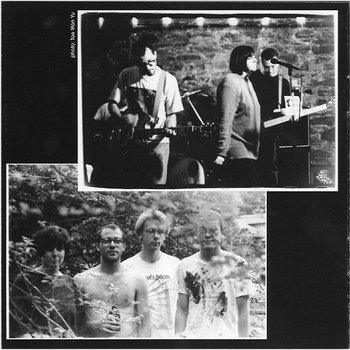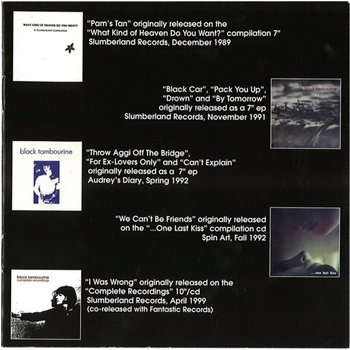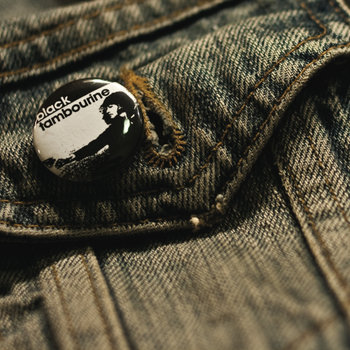 "We all listened to punk rock and post-punk of various flavors and really bonded over noisy stuff," Schulman says of his bandmates in Black Tambourine, denizens of D.C.'s gig venues, record stores, and the University of Maryland's campus radio station. "But we were also into DIY pop from labels like Creation, Postcard, K, and Flying Nun—a weird melange of influences that resulted in some weird music, which was even odder because most of us had never played music before."
Black Tambourine is the product of those on-the-spot jam sessions and the epitome of those varied influences. Released 20 years after this pivotal epoch, Black Tambourine gathers all the band's recordings plus four newly recorded tracks into a collection that could hold its own against Isn't Anything or You're Living All Over Me. After all, Schulman, Pam Berry, Archie Moore, and Brian Nelson master the same noisy vs. pretty dichotomy: Berry's solicitous vocal is annexed by production that evokes a rehearsal in a cobwebby, cluttered garage. It's disheveled without being discordant, and accessible but not out-and-out twee—the perfect place to start one's journey into Slumberland.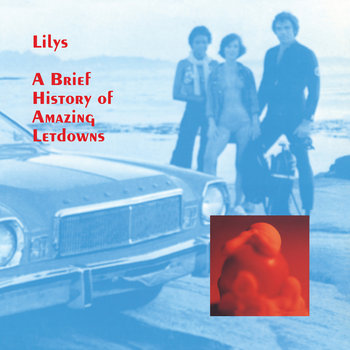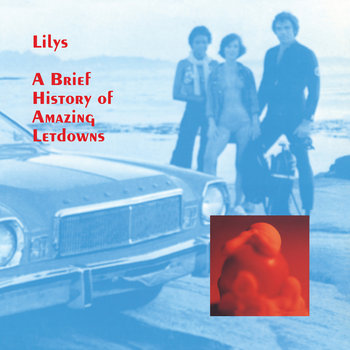 Merch for this release:
Vinyl LP
The first-ever LP released on Slumberland, In The Presence of Nothing arrived in 1992 following a string of early Slumberland singles and EPs from bands like Lorelei, Honeybunch, and Velocity Girl, whose guitarist/singer Archie Moore also played in Lilys (and in Black Tambourine!).
"Kurt was someone I would see out at shows a lot, and I also knew him as one of the import buyers at the Tower Records near George Washington University in D.C.," Schulman says of Lilys' enigmatic frontman Kurt Heasley. "He handed me a tape with 'February Fourteenth' on it, and probably a few other songs. Of course, it was totally amazing and I called him up right away."
While other Slumberland acts were injecting shoegaze elements into their jagged jangle pop, none went as far as the protracted, gloomy instrumentals and indecipherable whispers that characterize Lilys' first album, which has been branded a Loveless imitation. However, the album's more tangible sonics—cleaner guitars, live drums—differentiate it from My Bloody Valentine's opus, then only a year old. And with tracks like the magnificently woozy "Collider" and that auspicious first single, the nimble pop din "February Fourteenth," who cares if it is a rip-off?
Swapping the Mid-Atlantic for the Bay Area around the time In The Presence of Nothing was released, Schulman rented a tiny Berkeley apartment and silkscreened 500 jackets of that album's first pressing in his new kitchen. His label has lived in the Bay Area ever since.
"Once I settled in, I found some bands out here and some bands found me and I started putting out a handful of records," he says. Schulman continued to work with D.C. artists such as Nord Express and even expanded across the pond, but his new home would prove fertile, with signees including Henry's Dress, The Softies, and Rocketship.
Dusty Reske's twee pop project released its debut album on the first day of 1996. A Certain Smile, A Certain Sadness—named after Astrud Gilberto's bossa nova album of the same title—is an effusive celebration of kisses and promises with a bright, buzzy timbre courtesy of the jangly telecasters and analog organ. The latter is far from subtle and will make or break newcomers; make peace with it, though, and you'll find unfussy, melodic gems whose influence remains audible in guitar pop newbies.
Formed in 1997 after the dissolution of beloved trio Henry's Dress—Schulman's favorite band at the time—The Aislers Set's music was a blend of '60s girl group chord progressions, doo-wop harmonies, and garage pop aesthetics, all rendered through an 8-track recorder in Amy Linton's, well, garage. The music has aged exceptionally well, and the band remains one of Slumberland's most esteemed linchpins 20 years after the release of their third and final album.
"The Aislers Set might be the most Slumberland band ever, and all of their albums are just perfect and precious and encapsulate everything I love about independent music and the community that—at the best of times—it fosters," says Schulman. "Their live shows were just the best and you knew who you'd see down front, and we'd all dance and sing together and it was pure magic."
The Aislers Set made a name for themselves with 2000's The Last Match. Though a more focused, polished record, it doesn't possess the same wide-eyed, unaffected sophistication as their 1998 debut: the coltish rumble of the rhythm section; the trilogy of serenades ("Alicia's Song," "Mary's Song," "Jaime's Song"); the reverb sound walls; the airy waltzes. Terrible Things Happen is arguably the crown of Slumberland's '90s output.
---
If You Still Want Me: The Post-Hiatus Period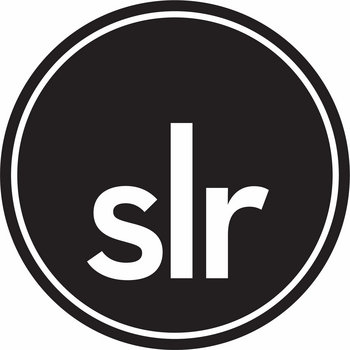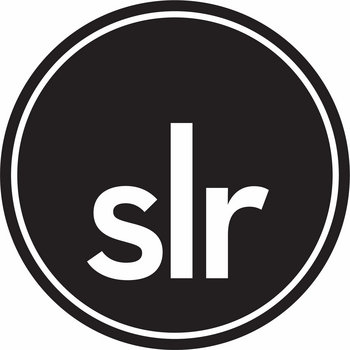 Merch for this release:
Compact Disc (CD)
Soon after The Aislers Set's second record, Slumberland went into hibernation. "Around 2000 or so I started working a new job that was super demanding and at the same time, a lot of the original bands were breaking up or moving on. In a way it felt like part of the original purpose or mission of SLR was fulfilled," Schulman says of the new millennium's dark first few years.
"I think what brought me back was threefold," he continues: "I picked up a few singles by a Leeds band called The Lodger and fell in love with them and asked them to do a record; I was in a band and we wanted to put a single out; and I gave in to the siren call of social media and made a MySpace page for Slumberland. I quickly learned there was a scene of bands in New York who explicitly claimed OG SLR as an influence. I found out about The Pains, Crystal Stilts, Cause Co-Motion!, Vivian Girls, and eventually wound up becoming friends with and putting records out by a bunch of those folks."
Cause Co-Motion! encapsulates the excitement and new life of that post-hiatus era. The quartet's unguarded lyrics and demented, nursery rhyme-like melodies are communicated through the same kind of dollar-store equipment that Black Tambourine utilized years ago. It's Time!, the 2008 compilation of EPs and singles, is Beat Happening primitivism meets The Raincoats freneticism—haphazard power chords arguing with lead lines that plink away like broken toy xylophones.
The Pains of Being Pure At Heart
Belong
Merch for this release:
Vinyl LP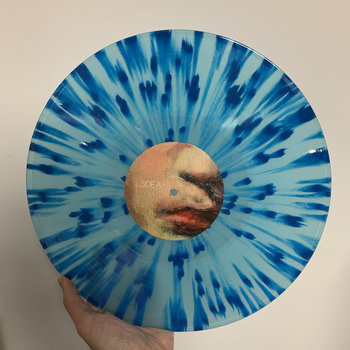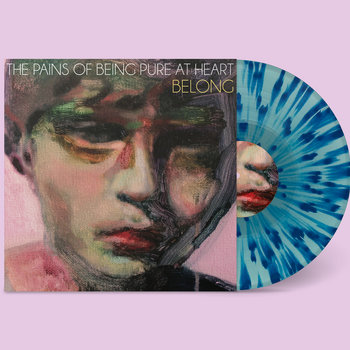 In a scene from High Fidelity, Jack Black's bullheaded record store clerk assures a deer-in-headlights customer that The Jesus and Mary Chain picked up where his "precious" Echo & the Bunnymen left off. Given a few years, I'm sure he'd argue that The Pains of Being Pure At Heart took things from there.
By the time the New York band's second album Belong was released in 2011, the indie pop renaissance—for want of a better term—was well underway. "For the first time, we were getting a bit of press and for the most part it was actually positive," Schulman explains. "The Pains' first two albums perfectly encapsulate that moment for me. Their first was basically a perfect indie pop record that, for whatever reason, was also heard and liked by a lot of people who might not have even heard of the bands that influenced them. I think they were pivotal in the way that Velocity Girl and Belle & Sebastian were in bringing a certain sound to folks who don't necessarily follow that kind of music."
That certain sound, in the case of The Pains, attended the same school as Echo & the Bunnymen and JAMC, with restless bass lines and sultry, geography-agnostic murmuring from frontman Kip Berman. But Belong, more so than its self-titled predecessor, really stretched the band's influences, running the gamut from glossy disco synth ("The Body") to "Just Like Honey" homage ("Anne With an E") to Corgan-esque multi-tracked guitars on the mammoth-sounding opening track. "I know it is wrong but we just don't belong," the band whispers in unison on the latter, their diffidence heightened by the instruments' sheer power.
"Belong was a bonkers project, having so much attention on them and big-name producers on board and all of that," Schulman continues. "But somehow they were able to create a record that really did expand on the debut without losing the charm or magic that made the band special." Indeed, with the rapturous response to Belong's splatter vinyl reissue and The Pains' sustained cult acclaim, the aforementioned lyric couldn't be further from the truth.
Merch for this release:
Compact Disc (CD), Vinyl LP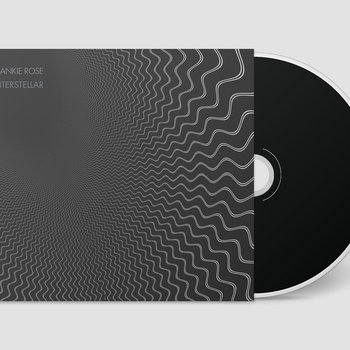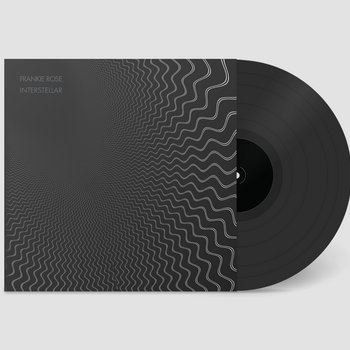 It's pretty special when an artist eclipses their roots and seamlessly swaps genres without it seeming contrived. That's what Frankie Rose did in 2012 with the phenomenal Interstellar. Released two years after Rose first dipped her feet into solo waters, Interstellar marked a new start for the ex-Crystal Stilts and Vivian Girls drummer. She enlisted Le Chev, a producer she knew would expand her comfort zone, and created something wholly different from her DIY punk past.
The album's expansive synth-pop sound initially makes it seem like a Slumberland outlier. "I think it's fair to say that when people think of Slumberland (if they do at all, haha) they think of a certain sound—noisy pop, guitars—and that's okay," says Schulman. "But I do think that we've always had a more diverse catalog than we've been given credit for, which sometimes alienates indie pop purists and/or confuses people who assume indie pop is all that we like. When Frankie started sending me finished bits of Interstellar, I loved it right away. It was obviously 'her' and it just felt like the right way for those songs to sound."
An overture of sorts, the title track establishes the album's dynamic extremes: a cosmic, diffuse intro abruptly disrupted by a meteoric crash of keyboards and, crucially, drums. Rose's capacity to produce an exhilarating rhythmic backbone is alive and well in this new sound world.
Merch for this release:
Vinyl LP, Compact Disc (CD)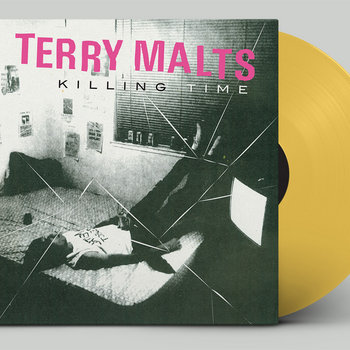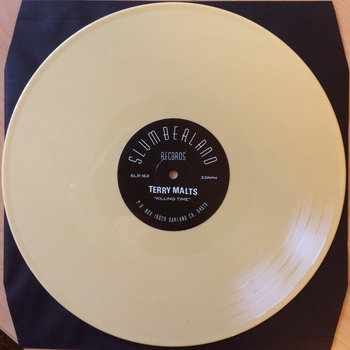 Ex-members of Magic Bullets came together in the early 2010s to pump their young adulthood malaise—being friend-zoned, nine–to–five drudgery, religious disillusionment—through blown-out speakers as Terry Malts. The guitar tone on their debut album, Killing Time, is the kind that rots your teeth: sharp, bright, offensively loud. It's the unopposed leader of the Bay Area trio's two-minute punk rock explosions. As Schulman puts it, "Terrific songs and great attitude—pretty much perfect records."
---
We Love You So Bad: 30-Year-Anniversary and Beyond
Merch for this release:
Vinyl LP, Compact Disc (CD), Cassette
Along with Dummy and Smoke Bellow, Peel Dream Magazine is one of those bands your uncle would say sounds like Stereolab. To be more precise, Joe Stevens's L.A.-based project draws on kosmische/krautrock components: droning organs; Jaki Liebezeit's motorik beat; rhythmic, one-chord guitar parts; and nebulous, androgynous vocals.
Peel Dream's latest, Pad, edges closer to bossa nova and Burt Bacharach, while debut Modern Meta Physic is more exploratory and, as Schulman points out, reminiscent of The Messthetics. Agitprop Alterna is the sweet spot, where everything hangs, beautifully, in the balance. From the oceans of cozy fuzz on opener "Pill" to the humble organ oscillations and cooing backing vocals on "Permanent Moral Crisis," Agitprop is a masterful ode to old greats and new interpretations. John Peel would be proud.
Merch for this release:
Vinyl LP, Compact Disc (CD), Cassette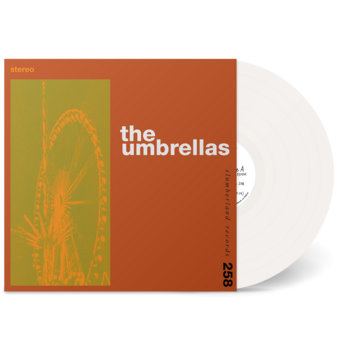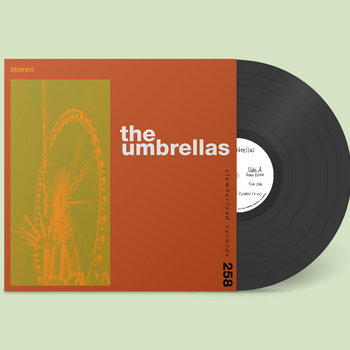 One of Slumberland's many contributions to alternative music is that its artists continually challenge the genre's (often toxic) male dominance. The majority of SLR bands—including Bay Area jangle poppers The Umbrellas, whose self-titled debut is replete with short, sunny earworms and female/male vocal trade-offs—have gender-equal lineups or at least feature one non-male member.
"One of the things that appealed to me about indie pop was the un-rockness of it, the lack of machismo," Schulman elaborates. "To a lot of people, indie pop was fey or girly and not to be taken seriously because of its lack of masculine rock authenticity, but to us, these are all plusses."
Merch for this release:
Vinyl LP, Compact Disc (CD)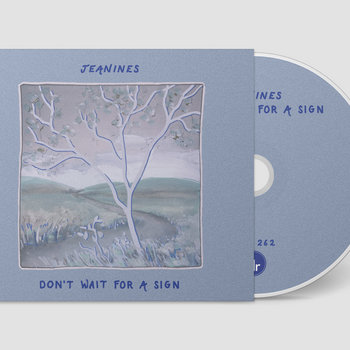 No indie pop conversation is complete without mentioning C86, NME's venerated compilation tape that championed acts such as Primal Scream, McCarthy, and The Pastels. The term "C86" has since detached from that fateful cassette and is now synonymous with twee pop and its closest cousins. Likewise, Slumberland has transcended its literal role and become an adjective, even a subgenre.
"This will sound like a cop-out, but the label's voice is really just what I like, within some self-imposed limitations," Schulman says of the Slumberland sound. "To me, every Slumberland record sounds like a Slumberland record. It's important for me that the records have that X-factor or whatever it is that makes me say, That is really good. The Jeanines' album is like that. Veronica Falls's Waiting For Something To Happen is like that. The Pains' first album is, too."
While every Slumberland band could reasonably be labeled emblematic of the Slumberland sound, Brooklyn duo Jeanines keep their SLR influences especially close, name-checking The Aislers, Veronica Falls, and Pam Berry within the tabs of their Bandcamp page, not to mention within their incisive, jangling guitars; exceptionally short track lengths (none break the two-minute mark); and Alicia Jeanine's winsome vocal melodies.
Merch for this release:
Vinyl LP, Compact Disc (CD)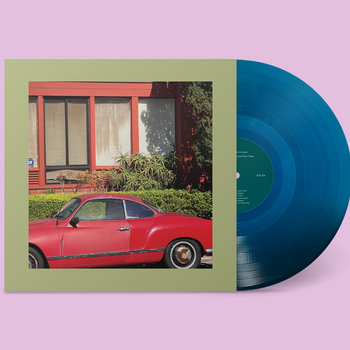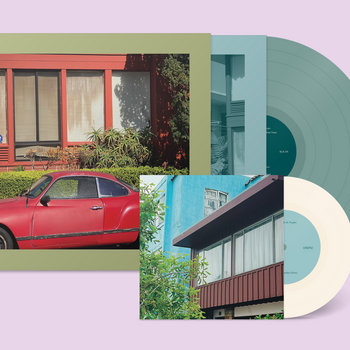 Glenn Donaldson is to Slumberland today what Amy Linton was to the label in the '90s. The absurdly prolific songwriter—whose credits include Ivy Tree, Skygreen Leopards, Art Museums, Painted Shrines, and FWY!—is indie pop's (and San Francisco's) man about town, and his latest project, The Reds, Pinks & Purples, has produced more albums in three or so years than most bands on this list did ever.
"He's been in so many bands and worked with music in so many capacities and at so many levels that he knows how it all works and has realistic expectations," Schulman says of the kitchen pop luminary. "The last few years I've had a Reds, Pinks & Purples record in production at all times and it amazes me how good they all are."
If, bizarrely, you've made it to the end of this guide but haven't ever heard The Reds, Pinks & Purples—the dreamy, wistful lullabies that Donaldson writes in his head on walks around San Francisco before committing them to Pro Tools at his kitchen table—you may as well start with the newest record, The Town That Cursed Your Name, before working backward through his abounding catalog. These are songs that sigh in the key of San Fran; hazy memories and major chords settling like stratus clouds over the Golden Gate Bridge.