LABEL PROFILE
Sacred Bones Turns Ten
By Annie Zaleski · July 17, 2017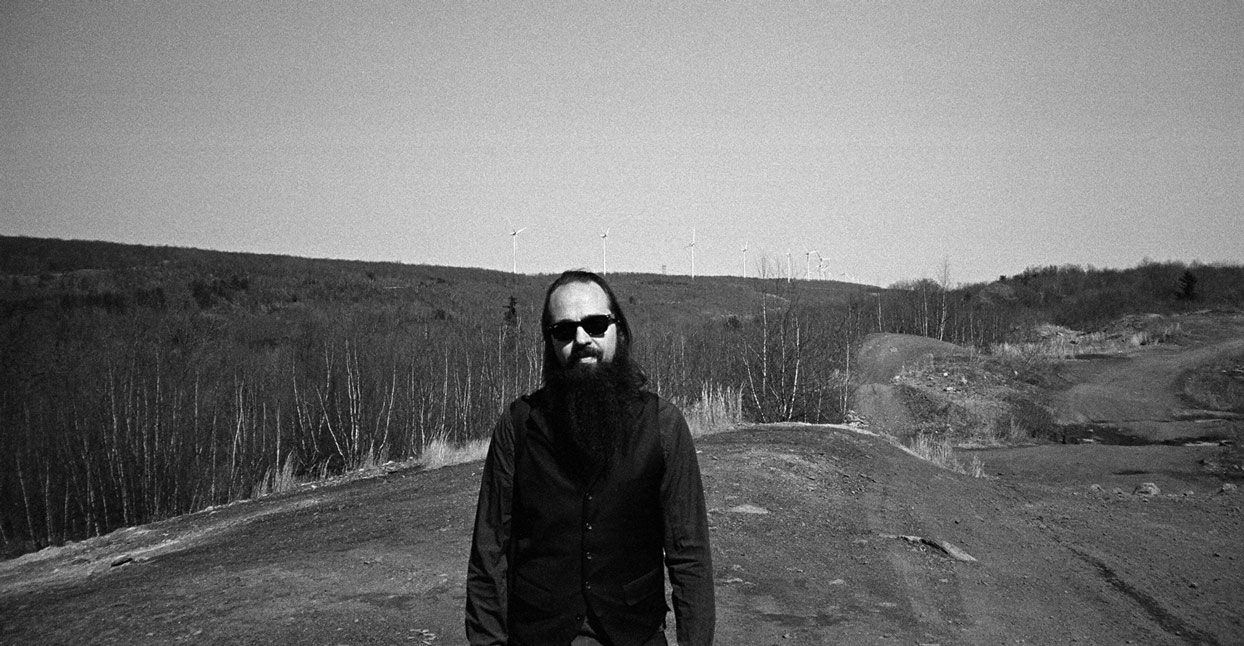 When Brooklyn-based Caleb Braaten started Sacred Bones in 2007, he did it with modest goals and few expectations. But in the back of his mind, he dreamt of one day working with an artist he had long admired: filmmaker and composer David Lynch. Although initially just an idle daydream, Braaten nevertheless started planning for the possibility.
"I had this idea that I was going to approach him to do something together," he says. "I set aside a copy of every record that we had put out, every version of every record. I started amassing this box that was in the basement of Academy [Records] that said 'David Lynch' on it. And then maybe four years into it, the box was big enough. I was like, 'All right, I think it's time.'"
Braaten got as far as tracking down an address—"I was going to write a letter and basically tell him that I'm a fan, and I would like to work together someday," he says—but happened to mention his scheme to a Los Angeles friend, who had a music attorney acquaintance he thought might be a better route.
That connection turned out to be the right one: Lynch received the box of records, thought it was "interesting," and the lines of communication were open for Braaten to propose a reissue of the soundtrack to 1977's Eraserhead. Lynch was on board, and a reissue surfaced in 2012. In subsequent years, Sacred Bones reissued two more experimental Lynch efforts, The Air is On Fire and Polish Night Music.
Merch for this release:
Vinyl, Compact Disc (CD)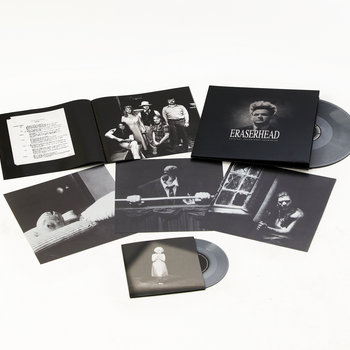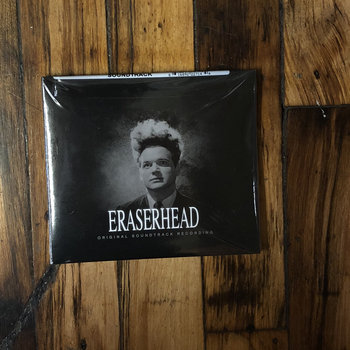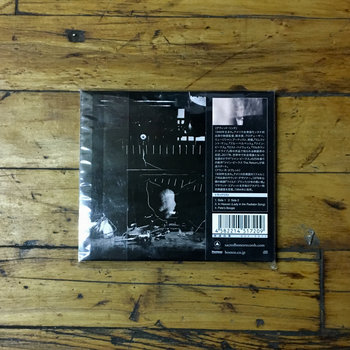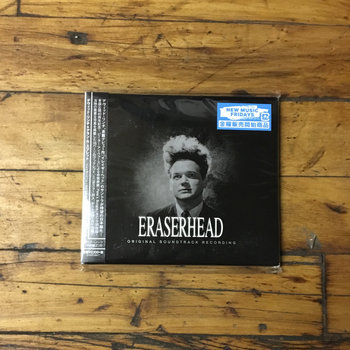 Turning seemingly impossible ideas into reality is one of the label's defining characteristics. Another is its penchant for taking creative and sonic risks: Over the last decade, the Brooklyn label has amassed a vast catalogue devoted to showcasing uncompromising musical visions. Although subgenres such as death-rock and post-punk are well represented, Sacred Bones' artists assume many forms: industrial synth-rock (Pop. 1280, Children's Hospital), gothic electro-pop (Lust For Youth), psychedelic wooziness (Psychic Ills), and shapeshifting punk (The Men).
Their artists aren't easily pigeonholed. Marissa Nadler creates cloistered soundscapes that combine antique gothic rock with gauzy dreampop, while Pharmakon's piercing roars are musically undefinable—primal, and surrounded by piercing synths. And then there's 2016's Killer Road: The spoken-word Nico tribute features an underbelly of unsettling ambient music provided by Soundwalk Collective, instrumentals by Jesse Paris Smith, and vocals from her mom, Patti Smith.
The common thread that runs through all of these Sacred Bones records is that Braaten and the rest of the label are fans of the music they release. "We get people from more commercial bands, and more accessible bands that hit us up," says Taylor Brode, who joined Sacred Bones in 2010 as a label manager and is currently also doing A&R. "But if we don't love it, we don't put it out. Even when we do a lot of different genres, we have this quality and consistency—in our artwork, and in our presentation. We're very well-curated, I guess, is the phrase," she says.
The word "curation" has an air of the exclusive—which, in a sense, Sacred Bones releases are: Thanks to the savvy, unified art direction of David Correll, each record feels like a piece of fine art. But Brode stresses that Sacred Bones prides itself on accessibility.
"I feel like we've been able to connect with people and our fans in a way that's more genuine and direct than your average label," says Brode. "We don't want to be used car salesmen. We're not going to hype you all day long with stuff you should buy. It's more about personality, and the spirit and the souls of our bands and ourselves."
The Beginning
Braaten, who had moved to New York from Denver in 2003, founded Sacred Bones while he was working at Williamsburg record shop, Academy Records. At the time, he was also running a merchandise company with a friend, selling items such as T-shirts and patches online. When his friends in post-punk band The Hunt wanted to release a single, "1000 Nights," Braaten saw an opportunity for this business to expand.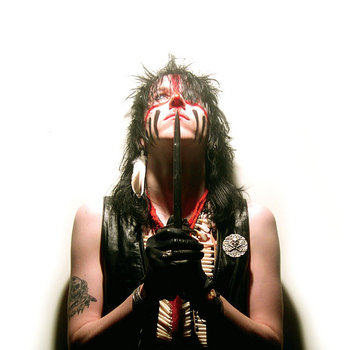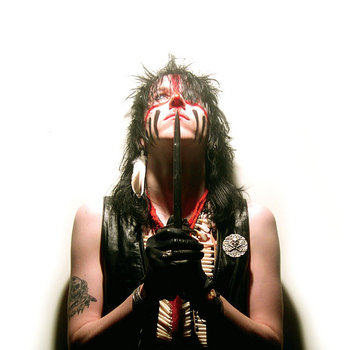 "Since I worked in record stores, I felt like that I had enough connections with other record stores," he says. "I was part of record collector message boards, and had enough friends in the community that I felt like I could probably figure out how to help these guys out and sell a couple hundred records."
From the start, the supportive community at Academy Records was central to the ongoing existence of Sacred Bones. Early on, Braaten's co-workers helped him figure out the "ins and outs of making the physical records" from a pressing standpoint, and wrote copy for the label's website, while Sacred Bones' first few releases, Blank Dogs' Diana (The Herald) EP and a Hunchback 7-inch, featured store employees.
For the first few years, the label's headquarters was located in Academy's basement. (In another indication of the store's status as fertile creative ground, Braaten notes that fellow Brooklyn label Captured Tracks was also based in the store's basement for a while.) The digs were not glamourous. "There was no Internet," Brode says. "There was no phone down there. It was pitch black; there was rats down there. It was hilarious how he was operating."
Still, Diana (The Herald) "happened to become pretty popular," Braaten recalls, and "sold very well for a startup label. It was really crucial for the label, because it got so many eyes on it." However, Sacred Bones remained a part-time affair for the next few years, in no small part because Braaten was figuring things out as he went along and, "trying to keep up—selling enough records to make the next one," he says. "I wasn't trying to build a business. I was trying to build a community more than anything else."
Braaten had an early collaborator in Brode, whose background was working as "kind of a 'Girl Friday'" in Chicago at the then-distributor Touch & Go, helping out with domestic sales and marketing. She and Braaten became friends, and Brode offered him some help as Sacred Bones was starting out. When she was laid off from Touch & Go in 2009 during a business reconfiguration, she moved to New York and officially offered to work for Sacred Bones for free "until we get off the ground," she says.
Brode got Sacred Bones a distribution deal with Secretly Canadian, which aided the label's growth. "She was crucial to growing this into something that was a little bigger," Braaten says. "She knew how to maneuver publicity and marketing and that kind of thing. I was very DIY before that."
Merch for this release:
Compact Disc (CD), Vinyl LP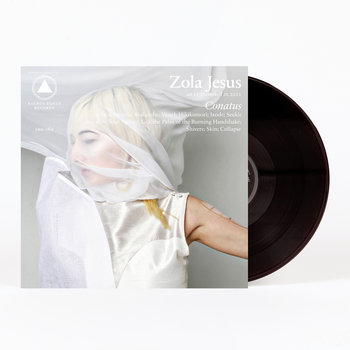 Sacred Bones needed that infrastructure, especially after it started working with Zola Jesus, aka Wisconsin-based artist Nika Roza Danilova, who found the label's strong community foundation an enormous boon to her burgeoning career.
"It was helpful that, in the beginning, Sacred Bones had its own fanbase, its own aesthetic," says Danilova, whom Braaten discovered on MySpace. "He had his own community, and so I was able to formally become a part of that, and to reach people that he was reaching who might not have listened to my music, and who maybe wouldn't have normally listened to depressing pop music," she laughs. "But they do, because it has a Scared Bones stamp on it.
"I've never lived in New York," she says. "I live in Wisconsin. And so it was nice to have a community there and to break into that scene a little bit easier."
Braaten, in turn, points to the 2011 release of Zola Jesus's Conatus as a pivotal moment for the label. "I remember thinking, 'OK, this is a different thing now,'" he says. "All of a sudden, the shows are bigger, there's more music industry people hanging around. We're working with publicists and booking agents and managers. It had become a different thing. I was like, 'This is becoming my job now,'" Braaten laughs.
Once Sacred Bones became a full-time endeavor, Braaten faced different challenges— namely, figuring out how the label could scale. "That's when the real challenges of, 'How do we, like, take it from the basement to upstairs? How do we get this everywhere?'" he says. "Some of the bands are getting bigger, and so we had to grow to accommodate the demand—not only for ourselves, but for our artists. That was the next step."
Although some may be daunted by such ambition, Braaten chose boldness. "If nothing else, my motto with the label was to just take all opportunities that come my way, regardless of whether they're scary or not," he says.
That "no fear" ethos trickled down throughout the entire roster. For example, Danilova recalls the time she, Braaten, Gary War, and a few others traveled to Italy and hung out in a medieval castle for a week, just jamming and recording.
"We're just constantly inspiring and pushing each other to do the most absurd or seemingly impossible things, but also always in a way that's never compromising integrity," she says. "It's all about pushing your integrity forward. It's liberating and it's exciting to be in that sort of relationship."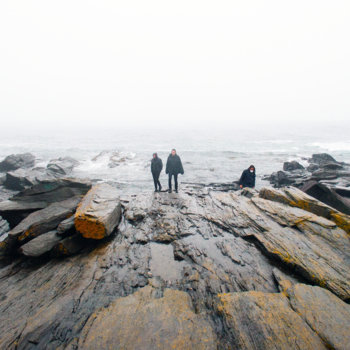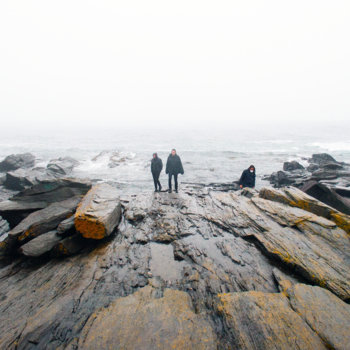 Merch for this release:
Compact Disc (CD)
Five Years
In 2012, Sacred Bones celebrated its five-year anniversary with a concert at the Pioneertown, California venue Pappy & Harriet's, and an impressive slate of releases: Pop. 1280's The Horror, The Men's Open Your Heart, Moon Duo's Circles and Mazes, and Cult of Youth's Love Will Prevail. The label also released The Mystery of Heaven, a collaboration between composer Jozef Van Wissem and director Jim Jarmusch. (Sacred Bones has continued to work with the filmmaker; Jarmusch's SQÜRL recently released its first EP for the label, EP #260.)
And after a brief stop at Mute Records for 2014's Taiga, Zola Jesus returned to Sacred Bones for Okovi, which will be released in September. That the label can cultivate and maintain these long-term relationships is a testament to what Danilova calls Braaten's "genuine" personality, and the way his unabashed, passionate music fandom never wavers. "I have an incredible amount of respect for him," she says. "He loves music; he loves what he does; and he loves the people in his life. And he takes care of them, and puts that above anything else. He's a rare breed. You want to continue to work with those people, because you know that they're the real deal."
That artistic respect—and Sacred Bones' approach of letting artists embrace their strengths—was also especially appealing to Massachusetts-based Marissa Nadler, who signed with the label in 2013 and has released two full-length albums with them to date. "They don't try to change the artists," Nadler says. "I've never had Caleb or Taylor once say, 'Well, I think you need more drums on this record.' Or, 'We don't like this song,' or, 'We don't like this.' It's really full creative control for the artists. You would think that's the same at all independent music labels, but it's not. I had some labels that said in the contract, you need at least three songs with drums. These were indie labels. You'd think it's totally understood that artists get to make what they want, but it's not the case."
Merch for this release:
Vinyl LP, Compact Disc (CD)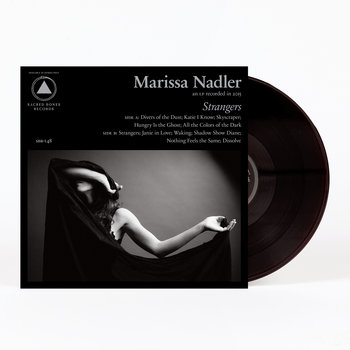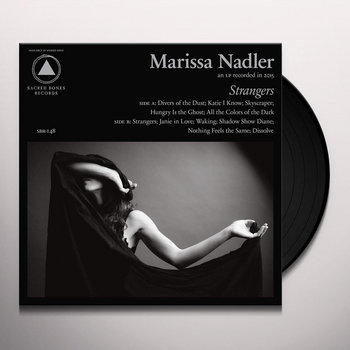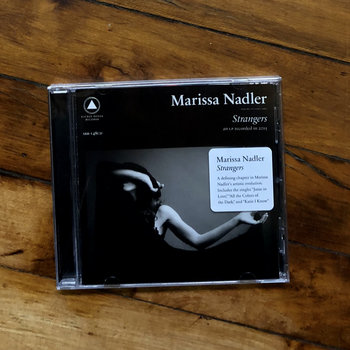 Having that freedom was vital to Nadler. Being able to focus on the musical, rather than business, side of music was also a plus. Connecting with Braaten and Sacred Bones kicked off what Nadler calls the "second phase of my career," as this unconditional support freed her up to write and record what she considers her best work.
"This is over 10 years into my career at that point," she says. "And what I think is cool about Sacred Bones is that a lot of people would look at [my long career] and say, 'Well, she's never really broken through to a mainstream audience, I don't think she ever will, so fuck it.' But I felt like I finally had these two great record labels [Sacred Bones and U.K. label Bella Union], this far into my career, that weren't giving up on me. I wrote my best records. I think Caleb thinks differently than some other industry people."
Being able to foster trust has also helped Braaten build up Sacred Bones' thriving reissue arm, something else he had always wanted to do. "That's the record collector in me," he says. "I love those kinds of things. There's so many amazing records that didn't get the proper recognition that I always thought, 'Oh, if more people heard it…'"
On that front, Sacred Bones has excavated music by corrosive mid '80s punks Vex, synth-goths Trop Tard and deathrockers 13th Chime. Braaten is especially proud of Sacred Bones' two Killed By Deathrock volumes, labors of loves he spent years working on. The label will also be reissuing a pair of remastered Psychic TV albums, Allegory and Self and A Pagan Day, in conjunction with Dais Records.
In 2015, Sacred Bones struck up a relationship with director and composer John Carpenter, who Braaten met through the same music attorney who connected him to Lynch. Although Carpenter didn't have any leftover outtakes from his film scores, he did have music that he recorded with his son "just for fun." According to Braaten, "We received a CD-R in the mail from John, and that is what became Lost Themes."
In Danilova's estimation, working with Lynch and Carpenter marked another milestone for Sacred Bones. "It was almost like the culmination of everything Caleb's been working towards in a sense, naturally and organically," she says. "These people that he has respected his whole life found the label and found a home there because of what he did, and because of what he's passionate about.
"It was that moment when you realized that he's now a part of this story, and a part of a legacy," she continues. "And this is his legacy. The fact that people that he admired since he was really young want to be a part of that was as a true culmination of everything Sacred Bones represents.
"He has a genuine love for these artists," Danilova adds. "And he has built a home for them—for the ones that already have legacies and the ones that are building them."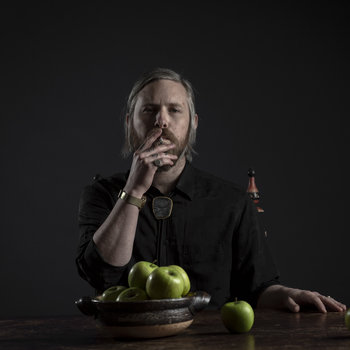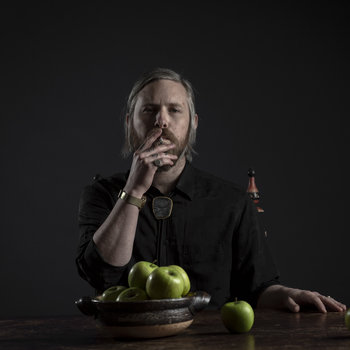 Merch for this release:
Vinyl LP, Compact Disc (CD)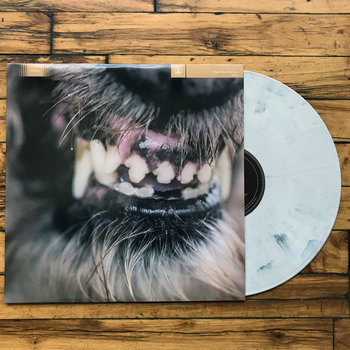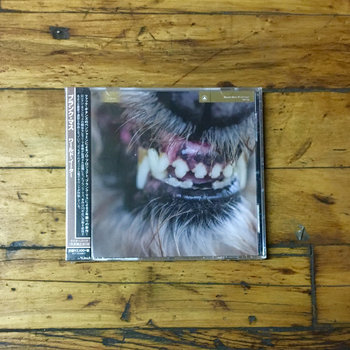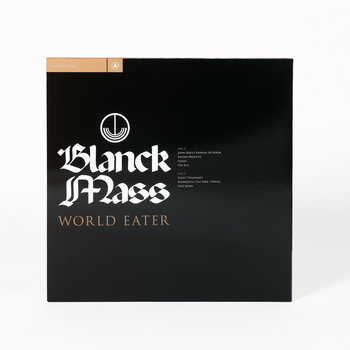 Ten Years and Counting…
In May, Sacred Bones celebrated their 10-year anniversary with a weekend-long celebration produced in conjunction with Red Bull Music Academy, which included Moon Duo's first-ever performance with Jim Jarmusch, as well as sets by Jenny Hval, Zola Jesus, Marissa Nadler, The Men, Psychic Ills, and Genesis Breyer P-Orridge & Edley O'Dowd featuring Blanck Mass. 
"The concept for the show, and the booking, was entirely their creative vision," says Red Bull Music Academy's Adam Shore. "Our role was to support them and to give them the resources they needed to turn their ideas into an incredible event for their artists and fans who love their music."
Supporting this vision was a no-brainer for Shore. "Sacred Bones has created a home for artists who exists way outside the mainstream, who challenge even their own fans with sonics and presentation," he says. "That is a beacon for all artists, to follow their own paths, to do what they feel and not worry about how it will be received."
Today, Sacred Bones is still a small operation: Besides Brode and Braaten, the label has two full-time employees—a project manager and label warehouse manager—a an employee to handle retail/promo, and a few interns.
While Brode admits the low overhead helps Sacred Bones keep moving forward, she admits "it's really hard to run a label in 2017. People don't buy records; they stream them, download them, steal them, or whatever. And we make a lot of records by hand—the production is expensive and really bespoke. That's awesome; that's why we have a good reputation. But it's very difficult." In fact, she and Braaten still have side hustles, the former in artist management and the latter tending bar.
Still, there's a level of professionalism to Sacred Bones in 2017 that all those who are involved take very seriously. "It's a business now," Braaten says. "It's my job; it's other people's jobs. We have office space. There's a whole infrastructure that has been built around this that needs to stay. And it's because of that we need to continue to succeed," he says. "There's more pressure in that way. In other ways, it's easier, because we have a profile now, and people know us, and know about us. And we have a ton of really supportive fans who buy all our records, sight unseen, because they trust our tastes."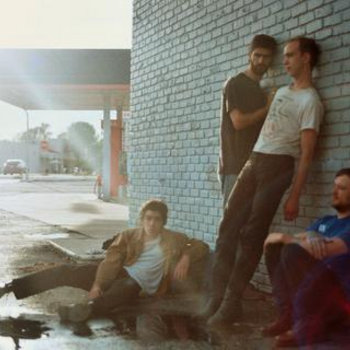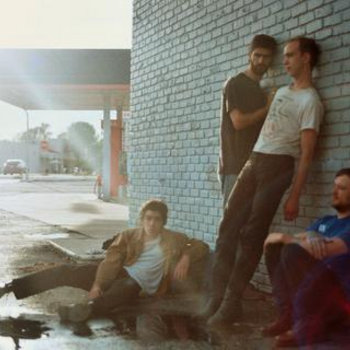 Merch for this release:
Compact Disc (CD), Vinyl LP, Cassette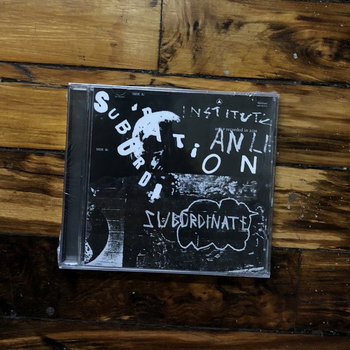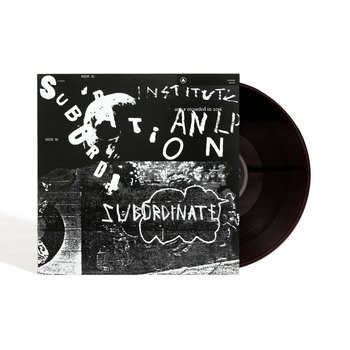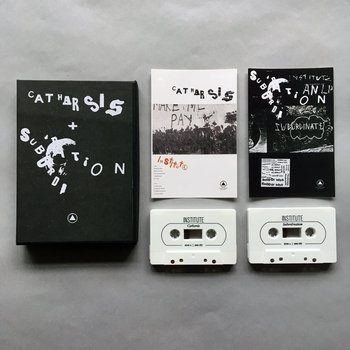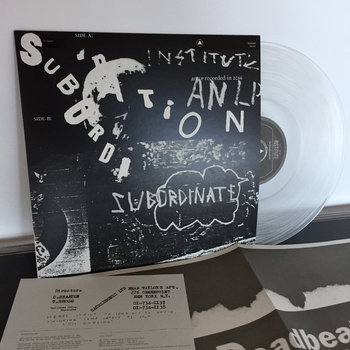 In that sense, Sacred Bones ranks among indie labels like Matador, Kill Rock Stars, Dischord, and 4AD, all of whom cultivated a defined aesthetic despite having a diverse roster of artists. Ten years later, even Braaten isn't entirely sure how to quantify Sacred Bones' sound.
"I don't think it's easy to pinpoint," he says. "I think that it's bigger than a genre. We're not a punk label. We're very varied. I mean, I guess I have always described the label as like a good mixtape. I've always wanted it to be like that, where it's not necessarily like the same genre, but it flows really well. That's how I've always wanted people to see it."
Despite the disparate artists and sounds, the idea that Sacred Bones is very much like a family is one that comes up organically time and time again. Although this could seem like a hoary cliché, the label's version of family is rooted in a far more authentic vision than most.
"To run a label, it's a thankless job—especially in 2017, especially when you're primarily a vinyl label," Danilova says. "Caleb and Taylor have never taken vacation; they're never not working. It's a 24/7 job.
"And you become so much more than just a label, especially with your artists," she says. "You're a therapist, you're a booking agent, you're a promoter, you're a manager. It's like you're parents, and you have a huge family, and every every artist wants the same amount of attention. I can't imagine how exhausting it is. But the fact that they can handle it is completely superhuman."
—Annie Zaleski