LABEL PROFILE
The ROIR Label's Timeless Documents of Underground Music
By Philip Freeman · July 11, 2018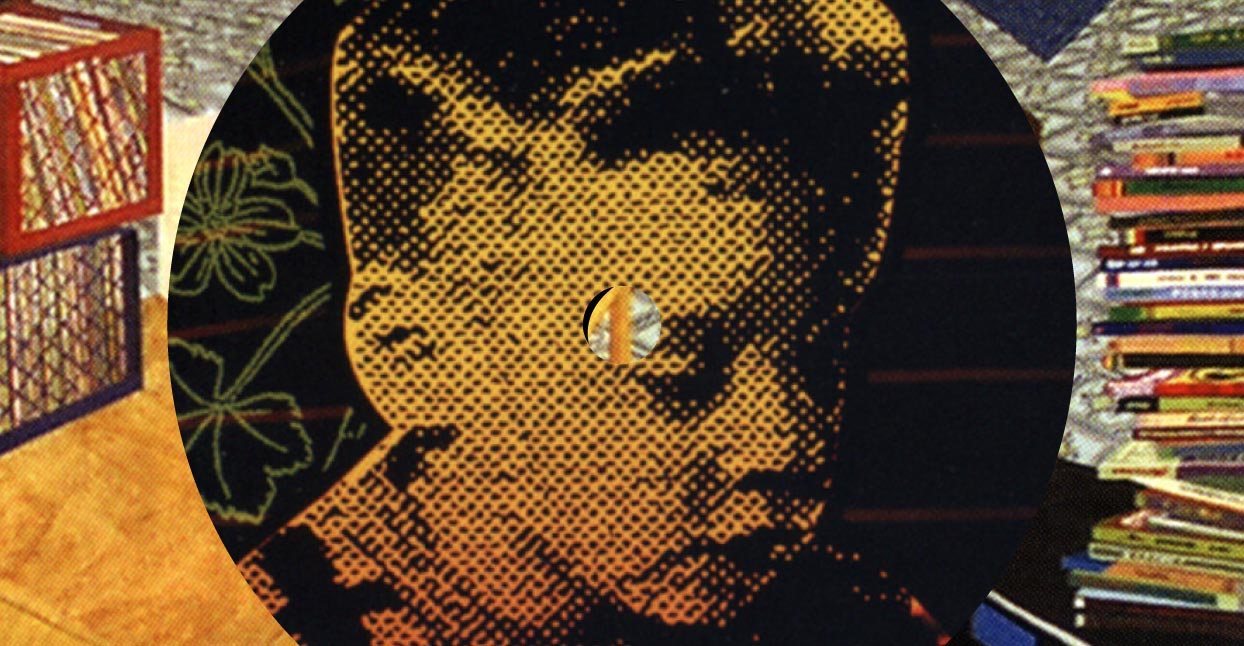 If you had a taste for underground music in the '80s, you almost certainly had multiple releases on the ROIR (pronounced "roar") label in your collection. The tiny New York label's output was exclusively available on brightly-colored cassettes, with liner notes by noted rock critics like Lester Bangs, Robert Christgau, Byron Coley, Kurt Loder, Jon Pareles, and a pre-Yo La Tengo Ira Kaplan. The catalog included releases by proto-punk and punk legends like the MC5, Television, the New York Dolls (and Johnny Thunders), Nico, the Raincoats, the Dictators, and Suicide, as well as hardcore acts like Flipper and GG Allin, compilations like New York Thrash (featuring the Beastie Boys' earliest recording), and the Bad Brains' legendary "yellow tape." They also released noisy, arty music by Glenn Branca, Christian Marclay, Laibach, and Einstürzende Neubauten. And they balanced their loud, aggro side with releases that revealed label founder Neil Cooper's passion for dub and reggae, with titles by Lee "Scratch" Perry, Big Youth, Niney the Observer, Yellowman, Bill Laswell, and others.
When Cooper died in 2001, his son Lucas, who had been working alongside his father since 1993, took over. "It was a big learning curve," he recalls, "but prior to him dying, we would sit together on Fridays and figure out how we would keep the lights on, and that kind of thinking has continued. Any time we got a record out, that was considered success. We'd go into meetings and—this sounds silly—but we'd say, 'Kick some ass, kiss some ass.' Survival is success, in a way. We're definitely not a hit record machine."
Over the years, ROIR switched from cassettes to CDs, and eventually embraced digital distribution. Now, with cassettes enjoying a burst of popularity on the cultural fringe, could it be time to return to the format that made them what they were? Cooper's not sure. "I would like to do a little bit of that, I just want to be smart about it. The complicating factor is, 'What is the best thing for the bands?' Us just repressing things so we can pay them 50 cents a sale or a dollar for sales of 300 pieces, I don't know… Streaming and digital, at least for us, has continued to play a larger role in our sales."
Below, Lucas Cooper looks back on 10 classic ROIR releases, from the '80s to the '00s.
Einstürzende Neubauten
2×4
This collection of clanging, throbbing live recordings was gathered at European gigs between 1980 and 1983, while these German industrial pioneers were shocking audiences with their junkyard percussion and Blixa Bargeld's shrieking, declamatory vocals. "I believe a tour manager had recorded them and set up a deal with ROIR, and at some point we were told that actually this was not supposed to happen. My dad cleaned up the mix with Mark Chung and Peter Wright, who we've worked with a lot, and eventually it all came together and we worked out the rights. But originally it was something that was recorded off the soundboard at shows, and eventually we got the rights to put out."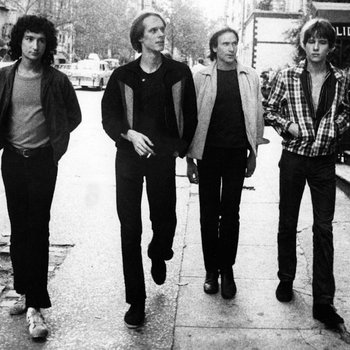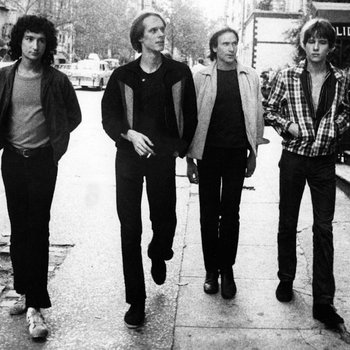 Merch for this release:
Compact Disc (CD), 2 x Vinyl LP
This live album, recorded at CBGB in 1978, was probably one of ROIR's longest releases; it was a single cassette, but eventually became a double-CD. The sound is ragged and raw, and the music sprawls—it includes two nearly 15-minute tracks. "I believe that was a bootleg, and my father worked with the band to help get it off the bootleg market and into the more legitimate market. I don't want to portray us like knights in shining armor; I'm sure it was a record my dad wanted very badly—recorded live at CBGB, it certainly fit beautifully into what he was doing. It's a great record, even though parts of it are really rough—the 15 minutes of 'Little Johnny Jewel' are just amazing, absolutely incredible. I love it."
Merch for this release:
Vinyl LP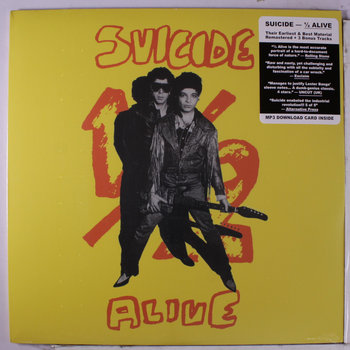 The raw, frightening art-noise duo Suicide have influenced generations of noise acts, along with anyone else who's got the slightest interest in provoking an audience to spasms of rage. Half Alive was ROIR's third release, and it's breathtakingly intense. "The liner notes were very special. Each album was telling its own story about the band. [My father] wanted to talk about the band as a live entity in most cases. The liner notes were by Lester Bangs, and it's very early Suicide. It's half live and half quasi-studio or basement recordings. Unfortunately Alan Vega has passed away, but Martin Rev is still doing stuff."
Merch for this release:
Compact Disc (CD)
ROIR started in 1979, almost a decade after the MC5 ended. The Detroit proto-punk act had imploded after making three albums between 1969 and 1971. The material on Babes In Arms includes the band's first single, outtakes, demos, and uncensored mixes of songs from their albums, and it caused ROIR some legal trouble, according to Cooper. "They had issues with Elektra, we had the chance to put a record out, and I think we had issues with Elektra afterward. I have a huge folder on the MC5. But we still have the album out."
Merch for this release:
Compact Disc (CD)
Released after ROIR had transitioned from cassettes to CDs, Sacred System: Chapter Two is one of four albums bassist/producer Laswell released on the label. It features four long tracks that blend dub, jazz, and drum & bass, played by a band including Graham Haynes on flugelhorn and cornet, Nicky Skopelitis on guitar and sitar, Laswell on bass, and Dub Syndicate's Style Scott on drums. "We were in the same building for a long time, at 611 Broadway. We would agree to make a record, and he would make the record. It wasn't like we would talk about it—he did the record he wanted to do. We knew it was gonna be dubby and reggae influenced, but he'd hand you a record. I don't think we had anything by him that was not superb. We certainly weren't the only ones putting out a Bill Laswell record, but they were very special."
Merch for this release:
Compact Disc (CD)
Dub Trio are an instrumental group whose pieces combine dub and metal somewhat more seamlessly than their predecessors Blind Idiot God, who hopped back and forth between one and the other. They've made five albums since 2006, four of which, including this live effort recorded at Brooklyn's Union Pool, are on ROIR. "I was introduced to them by Badawi [aka Raz Mesinai], a percussionist—we put out a bunch of records with him. He, Dub Trio, and Laswell don't stem from our cassette days, they're more from this modern era of CDs. So Raz Mesinai emailed me that he'd seen this band and was blown away by them, and I went to see them and they blew me away. They're just great musicians, and there are talks of another Dub Trio record coming out soon."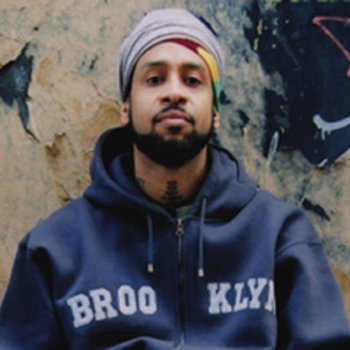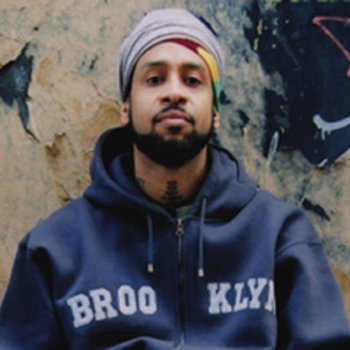 Merch for this release:
Compact Disc (CD)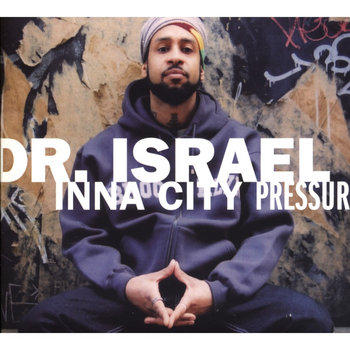 Dr. Israel, a producer and vocalist whose dubby jungle sound was first heard on WordSound, released Inna City Pressure in 1998 to little response; seven years later, ROIR picked it up, and its combination of reggae, drum & bass, and punk (Lars Frederiksen and Tim Armstrong of Rancid appear on "Coppers (Brooklyn Version)") was still vital and potent. "It was such a damn good record, and he was gonna play behind it… He's a brilliant performer. We had a nice run together, and the two records we put out were fantastic. He toured a lot in Europe, he found a great home in France for a while and was loved there."
Merch for this release:
2 x Vinyl LP
This mind-destroying metal-jazz-drone epic from 1981 features three members of Sonic Youth (Thurston Moore, Lee Ranaldo, and early drummer Richard Edson, here playing trumpet), in an ensemble with a total of nine guitars, three keyboards, a four-piece horn section, and drums. It's a release ROIR is justifiably proud of. "We had the cassette, we had the CD, we had it digitally, and two years ago, I thought our Glenn Branca album deserved to be on 180 gram vinyl, gatefold packaging, 'cause it's such a great record. So we got additional liner notes from Lee Ranaldo, and I got in touch with Glenn—I was pretty sure we had the rights to do it, but I didn't want to put something out against his wishes. One of the first phone calls I made when I was working for my dad was to try to explain something to Glenn Branca, and it was one of the shortest conversations I think I've ever had, 'cause he was not having any of it. He was very curt and gruff at that time, and it was nice at this later stage—I had no idea he was sick, but over the last year, we were not good friends or anything, but I would call him occasionally and we had much nicer conversations. I don't think he was unhappy with our LP release."