LABEL PROFILE
20 Tracks for 20 Years of Rocket Recordings
By Daniel Dylan Wray · January 22, 2018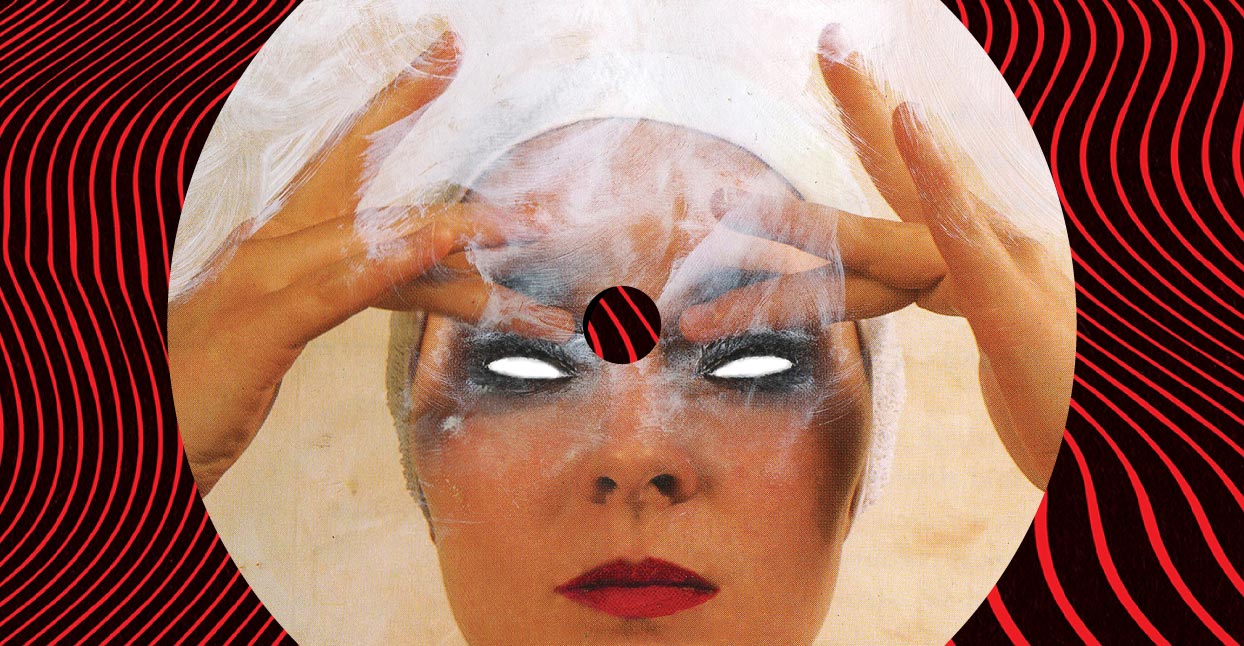 In recent years the increased popularity and resurgence of psychedelic, or psychedelic-inspired, music has grown from an underground subculture, tied together with a love of bands from Hawkwind to Spacemen 3, into something evident in numerous mainstream and successful groups like Tame Impala, Foxygen, and MGMT.

Such popularity has bred a new generation of bands who fall under the neo-psych category but often don't go beyond a few Brian Jonestown Massacre records and a wah-wah pedal in pursuit of their psychedelic sound. Such a surface level take can often seem at odds with a genre traditionally rooted in the ability to transform and transport both listener and creator in its attempts at outer-planetary musical explorations or into deep meditative, loop-driven introspection.
However, one label that has been continually exploring this genre of music through periods of both aversion and popularity is the U.K. label Rocket Recordings. 2018 marks 20 years since the label formed (something they will be celebrating with a three-day London event) and over that period they have been home to a variety of groups, from the U.K. psych lords The Heads to the masked Swedish outfit Goat.
To celebrate this milestone, we've selected 20 tracks from 20 different artists, which range from third eye-opening psych rock behemoths to explorations of minimal electronics, taut post-punk, krautrock, cosmic pop, and all manner of sounds in between that vary from dreamily melodic to chest-crushingly harsh.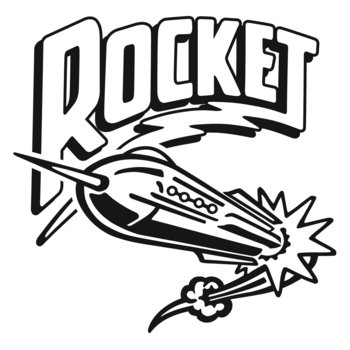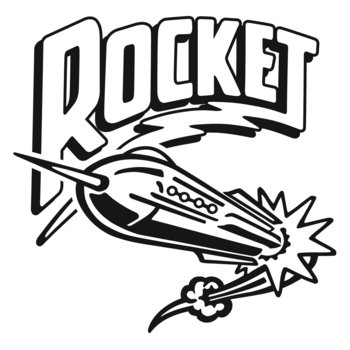 Merch for this release:
Compact Disc (CD)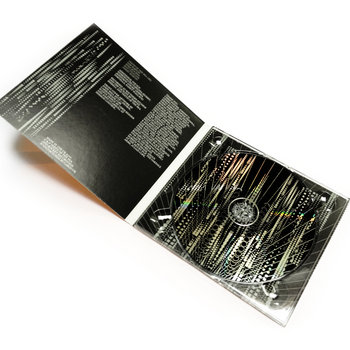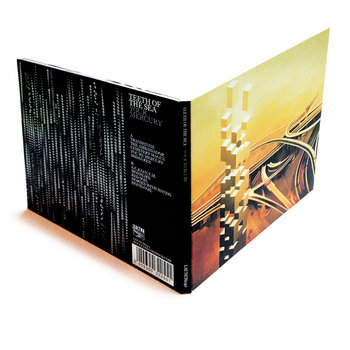 Taken from the London group's second release on Rocket back in 2010, this track captures the eclecticism at the heart of Teeth of the Sea, spanning countless genres that cover cinematic-influenced dystopian electronica, swirling metal guitar licks that in turn morph into post-rock eruptions and psychedelic swirls. All of which is underpinned by a bass line that bounces and prowls with both joy and menace as the drums continually propel the song forward as though the track has been constructed for the sole purpose of hurtling straight into space.
Merch for this release:
Vinyl LP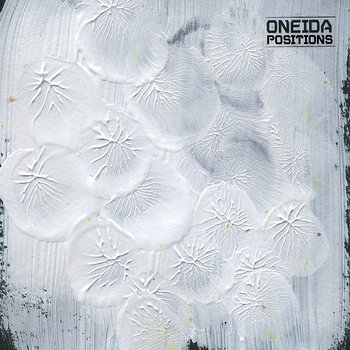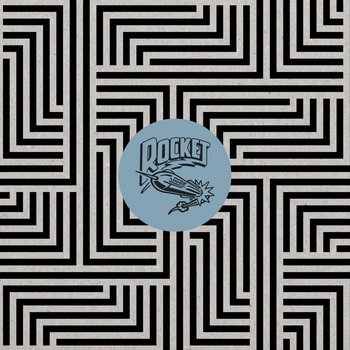 "S.P.Q.R." is a cover of the seminal British post-punk group, This Heat, as part of a three-track release that also covers the San Francisco pioneers Chrome. Here, Oneida stick to the driving, unrelenting nature of the original but speed it up and stretch it out, keeping the sparse tightness of the original's tone and tension. They tease it out longer before allowing it to collapse, deconstructing its broken-down engine as it ends in a pleasingly jarring assortment of noises.
Merch for this release:
Compact Disc (CD)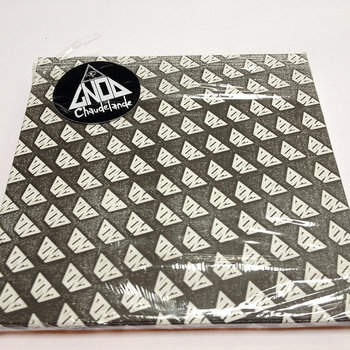 Manchester's Gnod have been through countless incarnations both in terms of musical approach and membership (as we explored last year) but this 2013 track is a roaring example of the group in full-on psych stomper mode. Across nearly 17 minutes, they unleash a blistering, inexorable torrent of thunderous bass, hellish screams, and ground-shaking guitars that somehow manages to gain a newfound intensity with every terrifying passing minute.
Merch for this release:
Vinyl LP, Compact Disc (CD)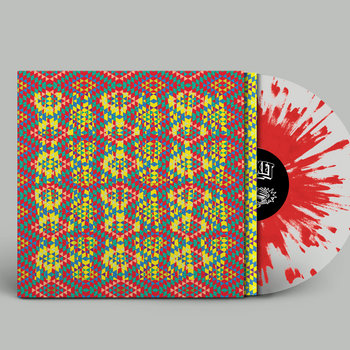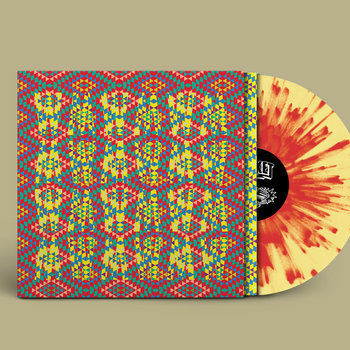 Since releasing Goat's debut album in 2012, the Swedish psychedelic outfit have gone on to sign with Sub Pop in the U.S. and tour the world with great success and acclaim, making them one of Rocket's most commercially successful signings. It's no doubt down to some of the slightly more pop-leaning melodies and catchy grooves as displayed on tracks such as this, a three-minute burst of 1970s-tinged psych rock.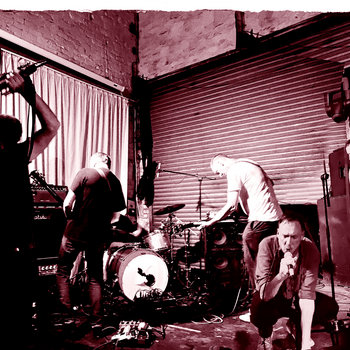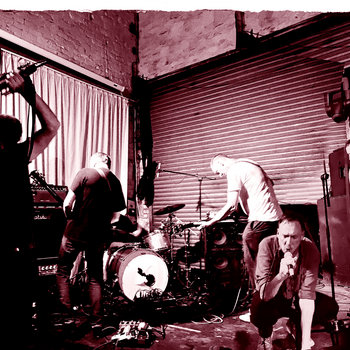 Merch for this release:
Compact Disc (CD)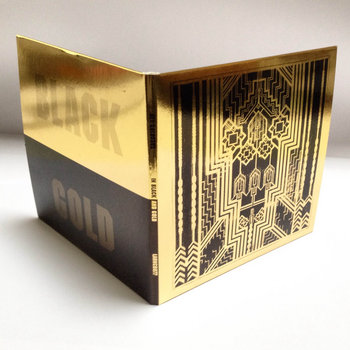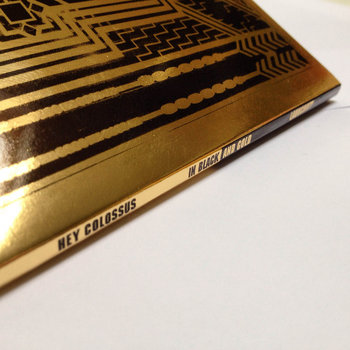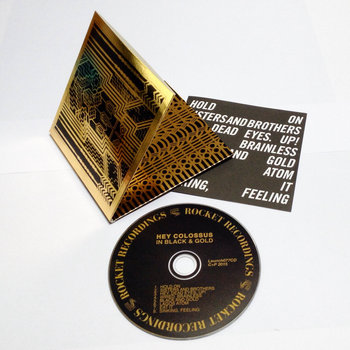 These seasoned riff-monsters already had eight albums under their belt before signing with Rocket in 2015 and this track captures the group weaving between thoughtful and restrained melody, heady rhythms, and doom-soaked guitar. It's a stance that ultimately sets the tone for an album that feels both pleasingly accessible and challenging in equal measure.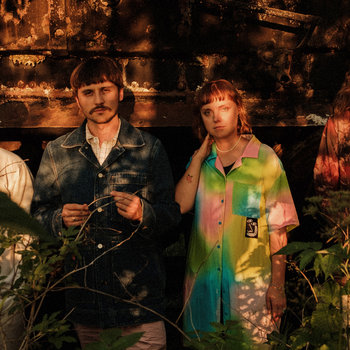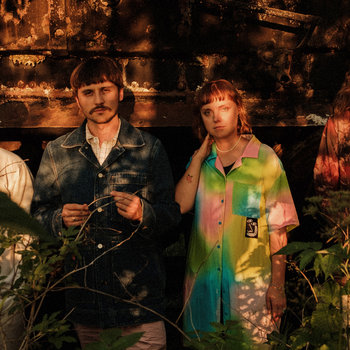 Merch for this release:
Vinyl LP, Compact Disc (CD)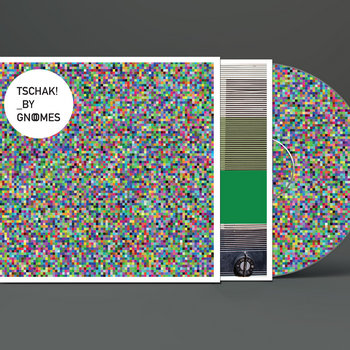 Hailing from Perm, Russia, Gnoomes emerged from a brief stint in jail after a minor drug bust and then avoided national service before making this record—their first for Rocket—in an old Soviet radio station. The result is one that traverses psychedelia, cold wave, krautrock, and electronica. On this particular track, the group venture into almost synth-pop territory via a song that's loaded with blissful melody before it mutates into an explosive close of sputtering electronics.
Merch for this release:
Vinyl LP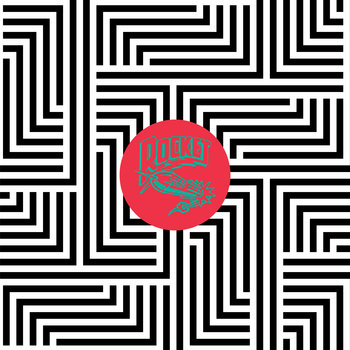 Shit & Shine's extensive output can be found on countless independent labels since forming back in 2004, with Rocket being one of those labels that have put out a couple of albums by the genre-hopping noise project centered around Craig Clouse. This 2017 release kicks off with a sample from the '90s British sketch show The Fast Show before being devoured by a 20-minute exploration of repetitive bass-heavy electronics that grows and growls as the minutes progress, raising like a malformed creation coming to life in front of your ears.
Pigs Pigs Pigs Pigs Pigs Pigs Pigs
"Psychopomp"
Merch for this release:
Compact Disc (CD), Vinyl LP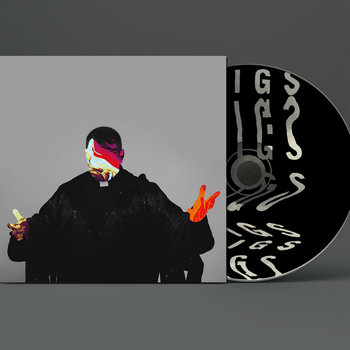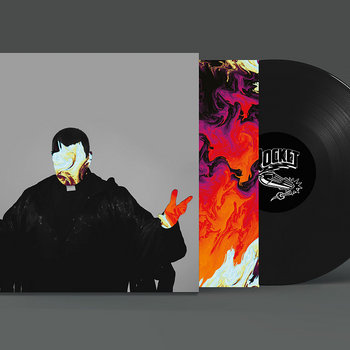 Newcastle's Pigs x 7 started as a bit of light-hearted fun to explore animal intensity within music whilst being free from the constraints of a serious project. However, their Sabbath-meets-Butthole Surfers gigantic riffs and ferocious live shows soon gained a following and they found themselves making a debut album for Rocket and touring as a proper group. Thankfully, the finished album still contains all the fun, chaos, intensity, and feral abandon that they wanted in the first place.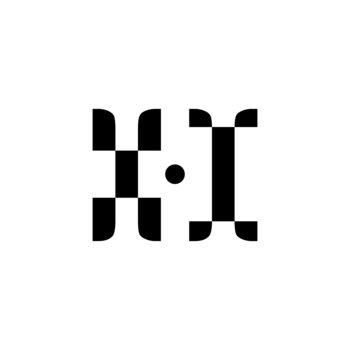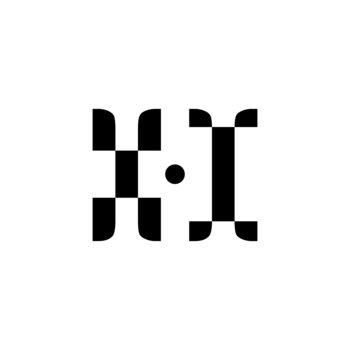 Merch for this release:
Vinyl LP
Housewives are a group with not an ounce of flab to them. They employ super-tight, dry, minimalist approaches that recall This Heat and Glenn Branca as they expunge rapid-fire drums, urgent, itchy guitars, and hauntingly eerie vocals to sound as bewitching as they do beguiling.    
This re-worked track from the group's 2016 album, Mirage, is a more floating, melodic, and softer offering from the label's catalogue but one that adds a wider sense of tone and pace to it as a result. Recalling the hazy beauty of Mazzy Star with the rhythmic vibrancy of Can, the track that is named after the Japanese practice of Shinrin-yoku (being immersed in the forest to soak up its nature) also shares its tonic-like qualities.
Merch for this release:
Vinyl LP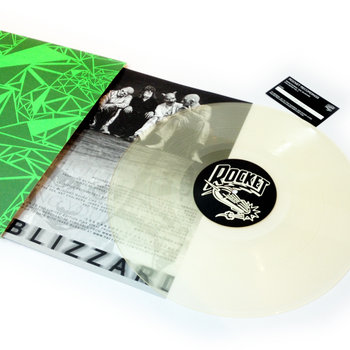 Rocket have released multiple Collisions records, which pair artists together for split releases. This track stems from the fourth edition and sees Italian psych outfit Mamuthones embrace disco in a gloriously skipping number that recalls dancefloor classics as much as it does the wonky takes that David Byrne and Brian Eno explored together on My Life In The Bush of Ghosts.
Merch for this release:
Vinyl LP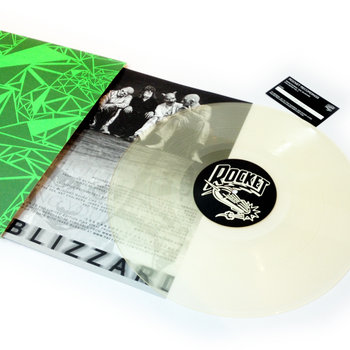 The other artist to feature as part of Collisions 4 is Evil Blizzard, a U.K.-based seven-piece that have, not one, but four bass players and a singing drummer. They regularly sport pig masks and they hammer out riff-heavy, psychedelic-tinged eruptions as demonstrated by this near 10-minute wall of sludgy noise.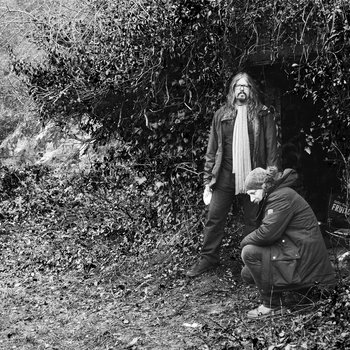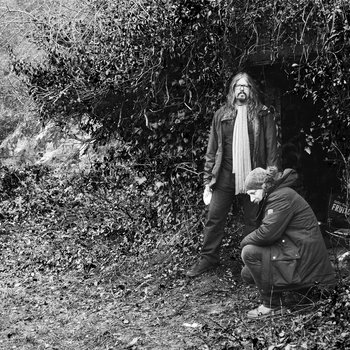 Featuring Paul Allen of the seminal U.K. band The Heads (who Rocket have also released music by) and Gareth Turner and Jesse Webb from the Big Naturals, this project explores texture through ambient ruminations as frequently as it does lung-piercing experimental rock. Both elements of the band are featured in this 16-minute-plus track that builds and builds with a quiet malevolence and intense tension.
Julie's Haircut
"Zukunft"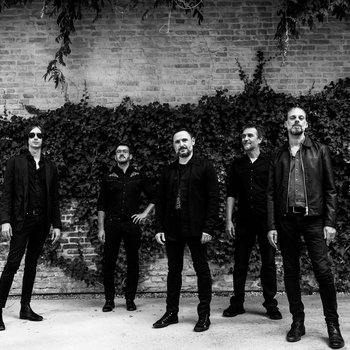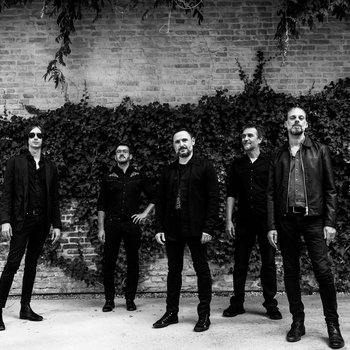 Merch for this release:
Vinyl LP, Compact Disc (CD)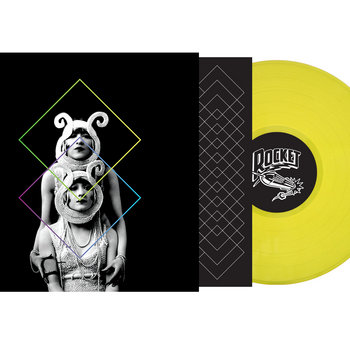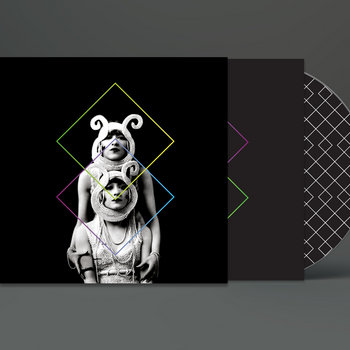 Active for over 20 years, this Italian neo-psych outfit joined Rocket in 2017. This release, as epitomized from the opening contemplative explorations of "Zukunft," is a trance-inducing voyage packed with gently rolling bass lines and humming guitars, whilst spiraling brass hovers above vast elemental soundscapes to collide in harmony.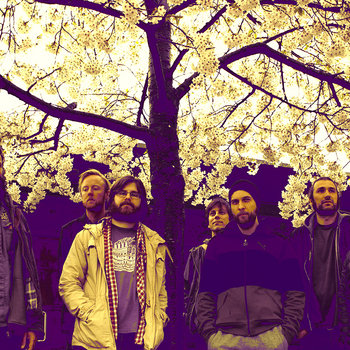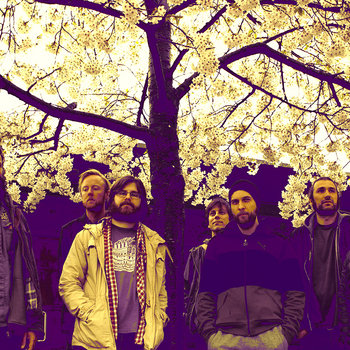 Merch for this release:
Vinyl LP, Compact Disc (CD)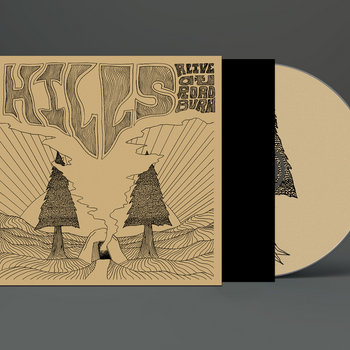 This is a live recording taken from the band's 2016 performance at Roadburn Festival in Tilburg, the Netherlands. This track from the Swedish group begins with a dusty Americana tone recalling Crazy Horse before plunging deeper and deeper into lysergic meanderings as it grows and builds over its 13 minutes to erupt into an utterly wild and sprawling series of guitars clashing and wrestling, as vocals boom over them like a spirit forecasting a warning from the grave.
Necro Deathmort
"In Waves"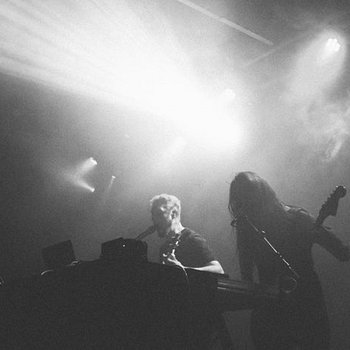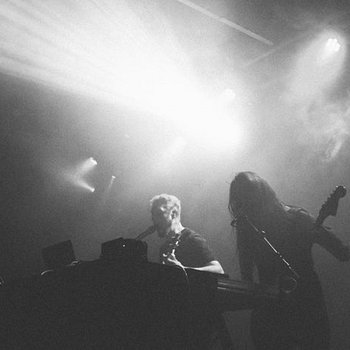 Merch for this release:
Vinyl LP, Compact Disc (CD)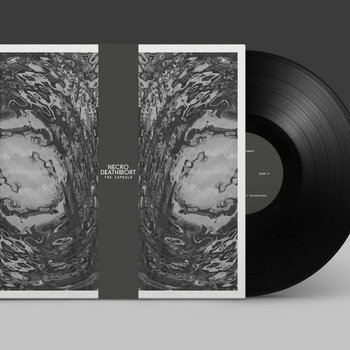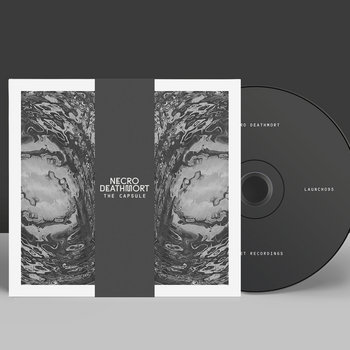 Released in 2016, on their debut release for Rocket, this London duo hurtle straight into propulsive industrial electronics. These continue to hammer out with a motorik-style beat driving it forward beneath the squelches and loudening electronic gargles that make up this futuristic mutation of post-punk and glitch.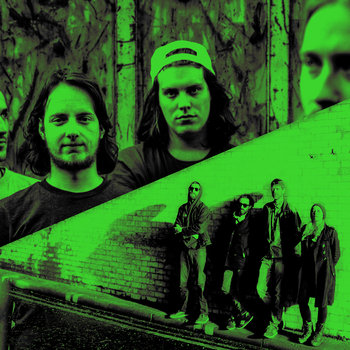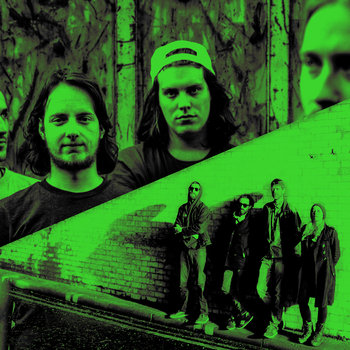 This is a collaborative project between Gnod and the Dutch group Radar Men From The Moon, inspired by the 1965 experimentations by Dutch scientist Bart Hughes as documented in the book The Mechanism of Brainbloodvolume (BBV). Hughes drilled into his own skull to enhance mental power, a practice known as trepanation. The resulting album is of course an experimental one, as you would hope any album inspired by drilling into your own brain would be. The album's closing track captures towering guitars and pummeling drums that smash and collide with one another over chanted vocals to build a deeply unique rhythmic pattern that weaves between peaceful immersion and alienating noise.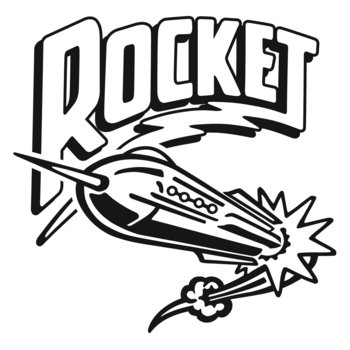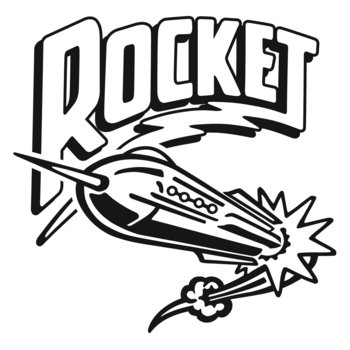 Merch for this release:
Vinyl LP
Taken from Collisions 2, this sees Liverpool's Mugstar partner up with New York's Oneida for a split release. Mugstar offer a 16-minute trip into "European Nihilism," which, if you were wondering, sounds like distant static morphing into rumbling drones before transmuting into a colossal piece of Hawkind-like psychedelic rock with twisting organ parts that dance on top of the grinding guitar riffs and violent drums that then explode into a blistering cacophony.
Merch for this release:
Vinyl LP, Compact Disc (CD)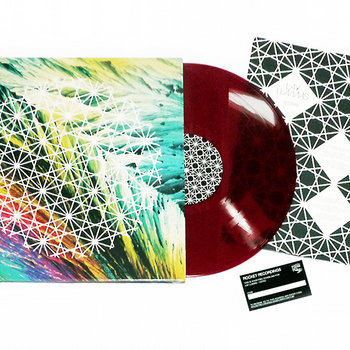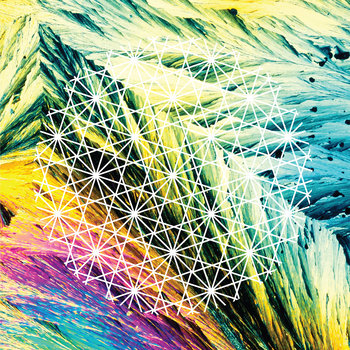 Another Italian group that the label seem so fond of, this track stems from the group's 2014 album and what starts off as sounding like a cover of Talking Heads' "Psycho Killer" soon shifts into a texturally rich, explorative piece of space-rock that jumps with subtle flavors of sounds that vary from disco to dub. The vocals that soon slide in then add a further dimension to the piece that seems to only to continue to grow within its loop well into its dying moments.
Merch for this release:
Compact Disc (CD)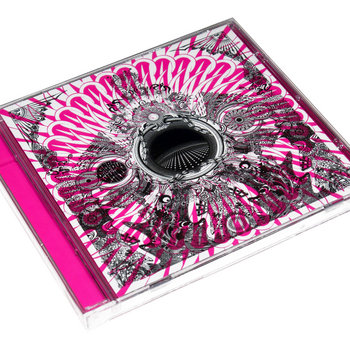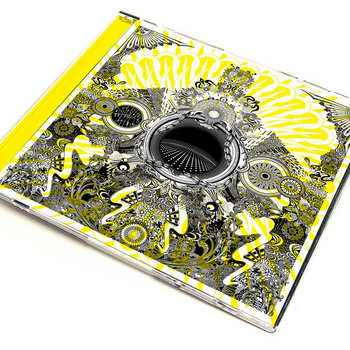 Label stalwarts Gnod team up with the New York group White Hills (who some may recall from a scene in Jim Jarmusch's 2013 film, Only Lovers Left Alive) for this 2015 release. Both bands join forces here in full throttle psychedelic-rock guitar mode for the most part, as demonstrated on the unshakably shuddering and potent "Run-a-Round," which begins with a bass line that acts like the turning of an ignition before it begins its journey hell-bent on leaving this planet.
-Daniel Dylan Wray