LABEL PROFILE
Where to Begin With Ripple Music's Heavy, Freaky Fuzz Rock
By Brad Sanders · August 24, 2020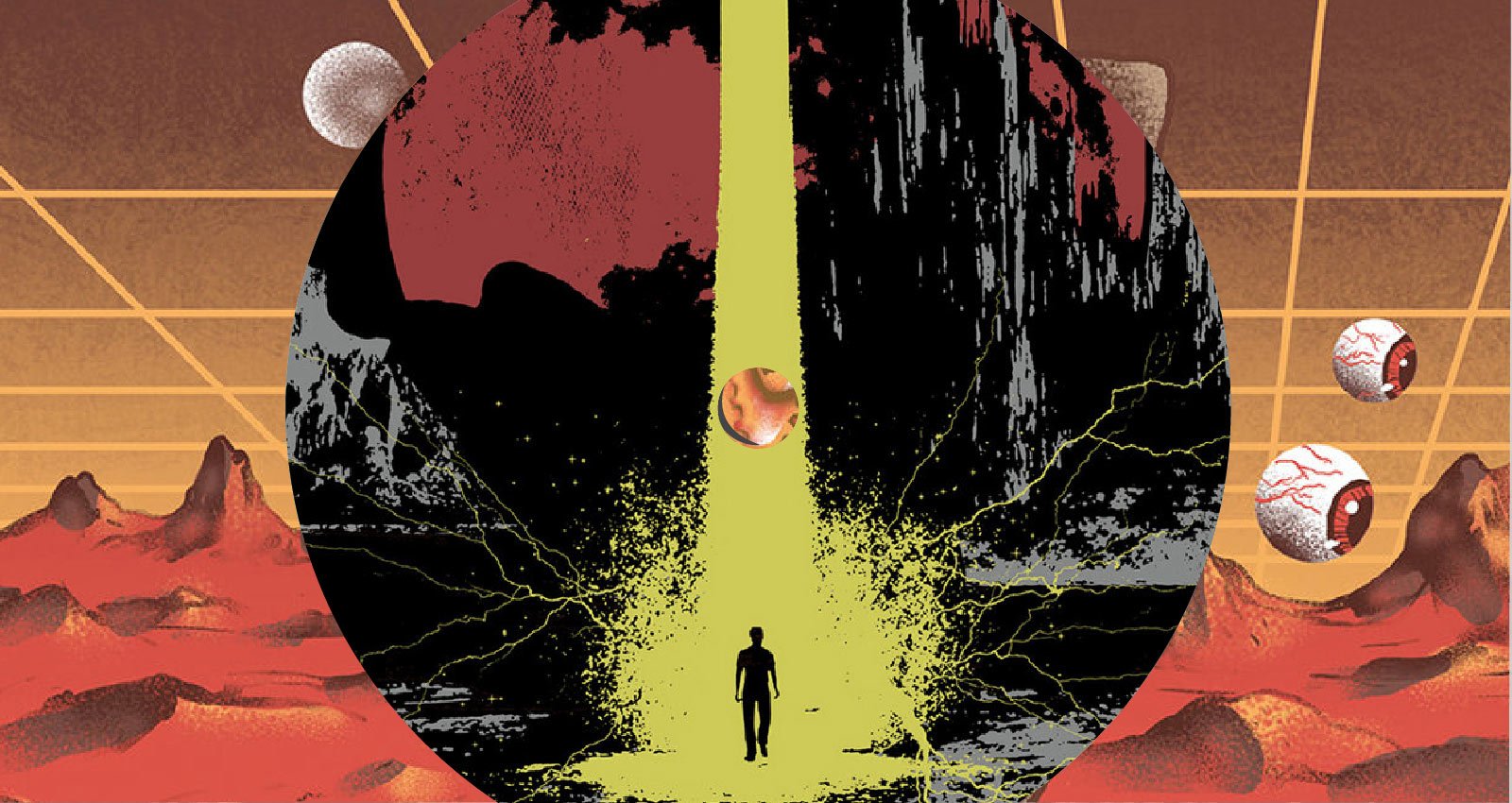 Like so many indie labels that emerged during the primordial early days of the vinyl revival, Ripple Music was never meant to be a label at all. At first, it was a blog called The Ripple Effect, co-founded by former DJ (and current surgeon) Todd Severin and former Blind Justice singer John Rancik. The site built a diehard base of readers by covering heavy music with an outsider's perspective and a fan's enthusiasm, and within a few short years, they were an authoritative source on heavy psych, stoner doom, and proto-metal.
The journey from blog to record label began in 2008, when JPT Scare Band drummer Jeff Littrell sent a stack of CDs to Severin's home office. The band was already an obsession of Severin's, who had recently gone deep down the rabbit hole of proto-metal. His first instinct was to review the music for the blog—but there was a catch.
"I said, 'I can't review this, it's not been released. What do I do?'," Severin recalls now. "And [Littrell] said, 'I don't want you to review it, I want you to put it out.' I'm like, I don't even know what that means!"
Still, the songs were undeniable, and Severin was determined to figure out how he could make it work. Whenever he wasn't in the operating room, he was reading everything he could about the music business. For inspiration, he looked to the early years of Sub Pop, when they made the leap from fanzine to indie label.
In 2010, Ripple Music was born, and an archival JPT Scare Band record taken from those fateful CDs was their first release. 10 years later, they've become the label version of what the Ripple Effect was as a blog—a trusted resource for fans of all things heavy, freaky, and fuzzy.
Below, Severin discusses eight of the essential releases in the now-formidable Ripple discography.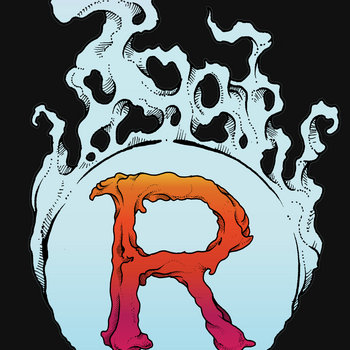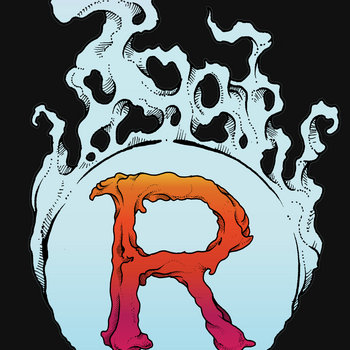 Merch for this release:
Vinyl LP, Compact Disc (CD)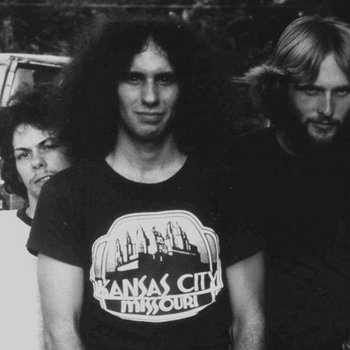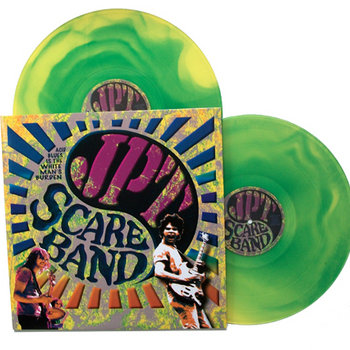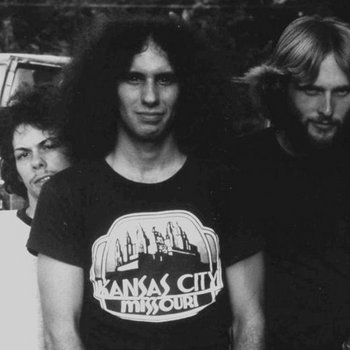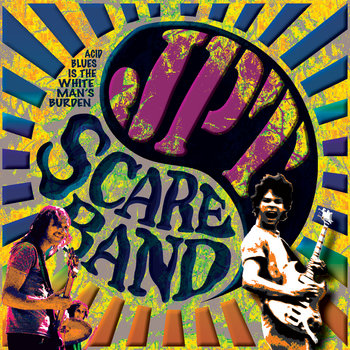 Underground proto-metal legends JPT Scare Band were Ripple Music's original raison d'être. For Severin, putting together the track listing that would become Acid Blues Is the White Man's Burden was a labor of love. The hour of music that made the cut was whittled down from ten unmastered CDs' worth of material spanning from the '70s to the early '90s. "As a fanboy, it was even more exciting, because I'm working with some music that I really had a lot of respect for," Severin says. Beyond being a crucial document of American proto-metal, the release is also a masterful feat of sequencing. Despite its odds-and-ends origins, it plays remarkably well as an album.
"I wanted to make sure we had some of the heavier, punchier tracks, but also, the band is a free-form acid jam band, and Terry Swope is an amazing guitar player," Severin explains, "So, I went through all the tracks to get that combination of something which I felt had a narrative."
Merch for this release:
Vinyl LP, Compact Disc (CD)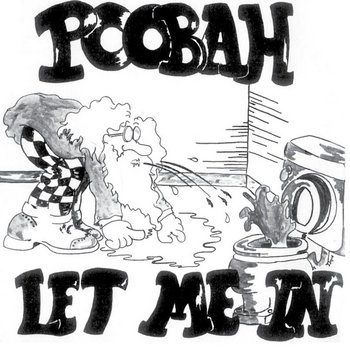 Shortly after releasing the JPT Scare Band record, Severin turned his eye to another proto-metal essential—Let Me In, the 1972 debut by Youngstown, Ohio's Poobah. "After we had done JPT, at the time I was envisioning that I would try to track down a lot of these old proto-metal bands and see if we could work with them, if they had archival material or anything to work with," Severin says. "I was talking to Poobah [founder Jim Gustafson] then, and he said he had the rights to his first three records."
Soon thereafter, Let Me In became RIPLP-002. In keeping with the archival spirit of the label's early days, a treasure trove of rare and unreleased tracks joins the album's original track listing, making it the ultimate document of the early days of Poobah. "[Gustafson] trusted us with Poobah, and one of the beautiful things about that is he also gave us an entire LP's worth of bonus material from that original time period with the original players all together," Severin recalls. "This was the first time these tapes had been touched since 1972."
Merch for this release:
Compact Disc (CD), Vinyl LP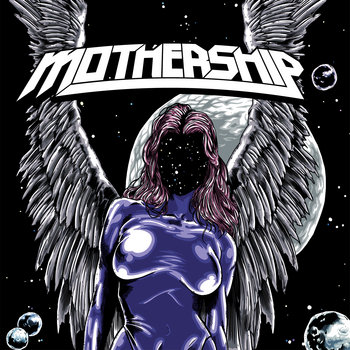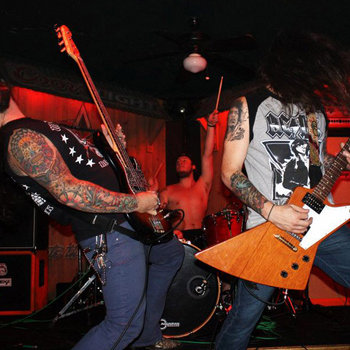 "We were a little unfocused at first," Severin says of the label's early period. "We were working with bands who we had gotten to know through the blog. As long as it was guitar rock, we were content to work with it. But I can't say that we had a genre nailed down as to where we were." 
Enter Mothership, the Dallas band whose self-titled debut Severin considers the defining Ripple release. It sits at the crossroads of heavy psych, stoner rock, and doom metal, and serves as the lodestar for the label's curatorial vision. A fellow writer named Bill Goodman, who ran the stoner rock blog The Soda Shop, sent Severin a demo CD with early versions of the songs that would form the backbone of Mothership. "The sound was everything I was into at the time," Severin says. "It sounded like Iron Maiden meets Molly Hatchet in a stew of ZZ Top. I loved it, and it captured me right away."
Merch for this release:
Compact Disc (CD), Vinyl LP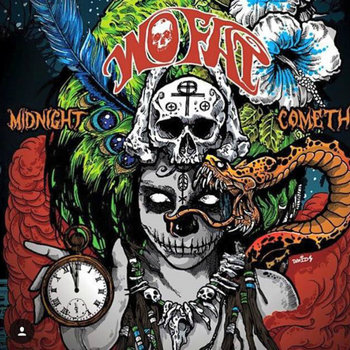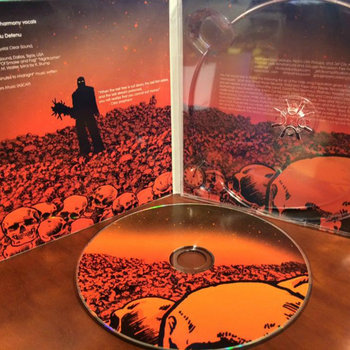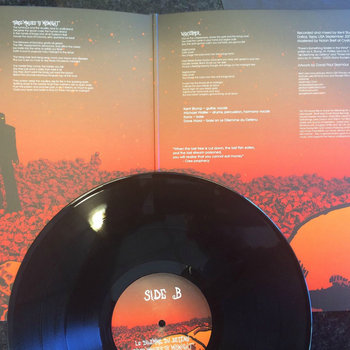 When Severin first met Wo Fat at Metroplex Heavy Fest in 2012—the same night he met Mothership in person for the first time—he had been a fan of their swampy, psychedelic doom jams for years. They were on Small Stone Records at the time, but Severin harbored the hope that they might someday be interested in releasing something on Ripple. "We were going back and forth to Texas a lot because of our relationship with Mothership, and we got to know the Wo Fat guys even more," Severin recalls. "At one point, Kent [Stump, guitarist and vocalist] came up to me and said, 'Hey, do you still want to work together?' 'Uh, yeah. Do I like gravity? Yes.' So, we got them on board."
Midnight Cometh came out in 2016 to widespread acclaim from critics and fans alike, and Severin remembers it as a milestone moment for the label. Suddenly, a lot more people were paying attention. "I remember when we first announced [Midnight Cometh], a lot of people were saying 'That's weird, why would they go to a smaller label?'," Severin says. "That really did get a lot of people saying, 'Who are these guys? What's going on here?' And then they'd start exploring the catalog and seeing what else we'd done. It was definitely an eye-opening experience."
Merch for this release:
Vinyl LP, Compact Disc (CD)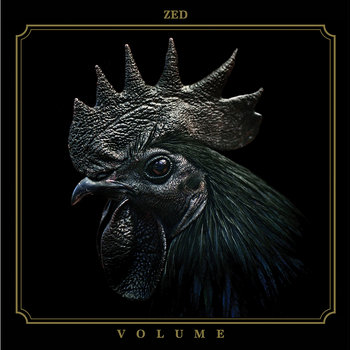 Ripple is a Bay Area label, and Severin has worked to establish a Bay Area core to the roster. "The goal was to create a community," Severin says. "I consciously wanted to have a nexus of Bay Area bands, because that's where my home base is. Part of the reason was I wanted to create a community here that can support itself because, again, I have a day job, and Ripple is even in its grandest extent is a very small label."
San Jose natives ZED have been the linchpin of that effort. With three albums out on Ripple—most recently, 2019's thunderous Volume—they've become ambassadors for the label in the Bay Area. They anchor live bills in the region, help out with the label's graphic design, go record shopping with Severin and their labelmates, and generally help foster the familial vibe Severin always wanted the label to have. "ZED has become instrumental to Ripple," Severin says. "They're just great guys and they represent the South Bay scene."
Merch for this release:
Vinyl LP, Compact Disc (CD)
Scott "Wino" Weinrich is a metal legend without equal. Severin calls him "the closest thing to Lemmy now that we don't have a Lemmy." Fair or not, that comes with certain expectations.
"I think that there's a little bit of a vibe that people want Wino in his full Wino-tude," Severin laments. "They want the Obsessed, and they want Saint Vitus, and they want Spirit Caravan. That's the Wino that they see as just this heavy dude. But heaviness to me isn't a volume thing. It's a tone, and Wino is the real deal."
Just as impressive as Wino's metal work is the rich discography of acoustic music he's been building in recent years. His latest solo LP, Forever Gone, is the inaugural release in Blood and Strings, a new series of acoustic records on Ripple. It includes new songs as well as quietly powerful reworkings of songs he originally recorded with Conny Ochs. It's one of the finest records Wino's ever released, whether you consider it "heavy" or not. For Severin, releasing it was a dream come true, and a particularly surreal experience in a line of work full of them. "There was this really bizarre juxtaposition where me, this nobody ophthalmologist in Danville, is texting every day with the godfather of doom," Severin laughs.
Merch for this release:
Compact Disc (CD), Vinyl LP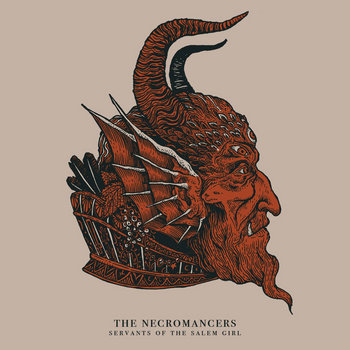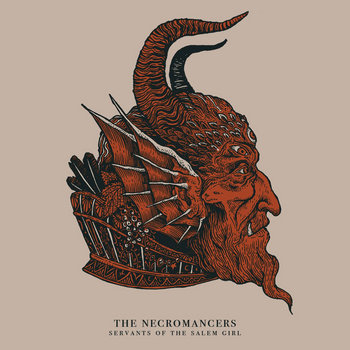 The Necromancers hail from Poitiers in Western France, making them one of the relatively few non-American bands on Ripple. The success of their debut album vindicated Severin's decision to sign them without any previous history. "I have a certain pride with that one. I think the first song that I heard from them was 'Black Marble House,'" Severin says. "I was like, 'Fuck, what is this? Who are these guys?' They had no followers on Facebook. I just loved it. I had to pull that one out. I consider that to be a special moment, when you're signing a band, and you announce it, and nobody knows who they are. And now they've gone on to become one of our biggest bands."
Merch for this release:
Vinyl LP, Compact Disc (CD)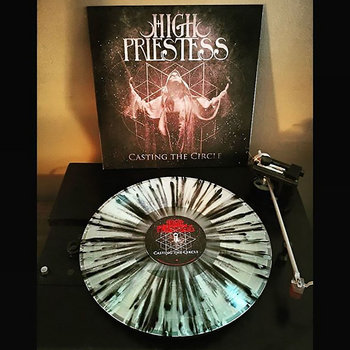 The new High Priestess album has only been out for a few months, but it's already off to the races as one of Ripple's biggest success stories. The L.A. occult rockers create a richly rendered atmosphere of ghostly psychedelia without playing into the genre's usual haunted-house tropes. "They're three amazingly talented musicians," Severin says of Katie Gilchrest, Mariana Fiel, and Megan Mullins. "Live, they just have this mesmerizing dynamic to them. Unfortunately, they haven't had a chance to tour [on the new record]. This is the only record on this whole list here that came out in the COVID era. But the reviews have been phenomenal, and once COVID's over we're going to get them out on the road. They exemplify how truly beautiful 'really heavy' can be."