LABEL PROFILE
PC Music's Dizzying Future-Pop Catalogue Comes to Bandcamp
By Robert Kelly · Illustration by Emma Shore · February 07, 2020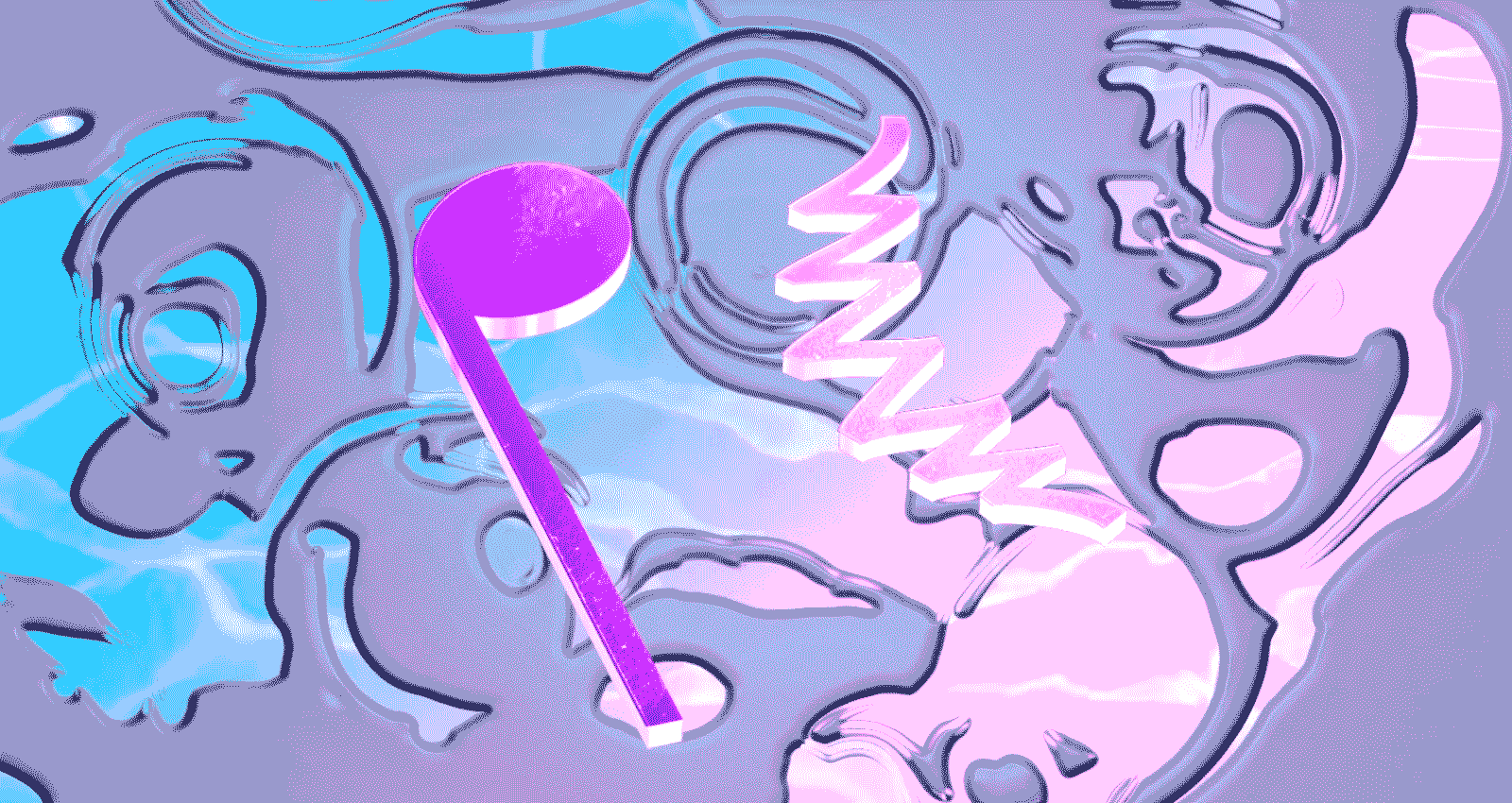 There was a time when finding underground music online wasn't for the faint of heart. Sketchy filesharing links, early audio players crudely embedded into Tumblr or Blogspot—this was the fraught digital world of the music obsessive in the late '00s. The mainstream music industry hadn't yet caught up to digital reality, leaving a lot of room for invention.
Enter PC Music. The independent pop label's early days—its first track appeared on SoundCloud in 2013—existed on the Internet as much as it did in the founders' University of London dorm rooms. After originally meeting in high school, A.G. Cook reconnected with fellow producer Danny L. Harle at university. Cook set out to push the limits of how far a scene and sound could be built online. The idea was simple: With the right digital presence, anyone with a personal computer could become a pop star. In the years since, "PC Music" has become ubiquitous with the future of pop music.
From its production to its digital presentation, Cook's vision was concise enough to wade the music industry's changing tides while delivering a sound as expansive as the landscape allowed. The futuristic sound of PC Music is defined as much by its inclusive blend of techno, trance, and drum and bass with 2000's pop as it is by its ability to pioneer a truly Internet-based aesthetic. The label first debuted its loose string of underground heroes, like Hannah Diamond, GFOTY, and EASYFUN, as if they had just stepped off a red carpet. That bridge between their scrappy sound and polished visual presentation has since sparked a wave of thinkpieces searching for capitalist critiques, satire, or postmodernism in the label's underlying motives. 
The label has continued to evolve under Cook's direction, bringing the future of pop to the mainstream. Last year, Cook led production on Charli XCX's sophomore LP Charli, the third project he's led as creative director for the U.K. pop star. Meanwhile, Harle led production on Caroline Polachek's breakout solo album Pang and the success of longtime PC-adjacent producer SOPHIE's debut record carried her from the Grammys' red carpet to Coachella. It could also be argued that 100 Gecs have taken the PC Music sound and run with it. 
Below, to celebrate PC Music's new presence on Bandcamp, we revisit some gems from their full catalog.
---
PC Music's usual approach to releasing music is usually with high frequency, offering ease of access. The label's first showcase album, however, is a lean, carefully selected 10-track playlist. The project opens with a quintessential Hannah Diamond track; Diamond is the label's de facto pop star and the truest vision of PC pop stardom. Cook and Harle form the melodic pillars of the record, and contributions from Thy Slaughter and Lipgloss Twins are high-energy earworms. The album offsets its sugar with GFOTY's sour punk patches, whose flair and humor are canon for the label's online sketches but is also an important ingredient to the collaborative project's overall aesthetic. 
Finn Keane, the London producer and songwriter known as EASYFUN, began collaborating with PC Music in 2013. His Deep Trouble EP picks up where PC Music Volume 1 left off, on his bounce-heavy single "Laplander." Only on rare occasions do songs with an EASYFUN producer credit fall below a BPM of an expert-level song on Dance Dance Revolution. EASYFUN vocal performances have the difficult task of competing against his glitter bomb-like production, with its barrage of high pitches; but whether its hyper-produced tracks like "Fanta" or the (relatively) bare "Laplander," they always end up feeling cohesive. Oftentimes working alongside Cook (sometimes under their easyfx collaborative project), Keane's high tempo mixes have also attracted collaborators outside of PC Music—Rita Ora, Charli XCX, Bastille, and more.
In 2015, PC Music agreed to a partnership with Columbia Records. The deal's first single was Harle's "Broken Flowers," a song that enjoyed a fruitful run on U.K. radio and remains one of the label's widest reaching in-house productions. The following year, PC Music would build their second showcase, PC Music Volume 2 around the single. In-tune with the first iteration, Volume 2 leads with a silky Hannah Diamond serenade about the pitfalls of digital romance, before a second Columbia-backed single from Harle with Carly Rae Jepsen. GFOTY's "Poison" is the back-straightening midpoint, ultimately soothed by the silky slow-burn conclusion of Life Sim's "I.D.L".
A fan-favorite project born out of a month-long string of daily music releases in May of 2017, Month of Mayhem is a free-flowing and expansive album that shows off the label's full range. Indicative of PC Music's open-door policy on collaboration, the project features more new faces that read more like usernames from a forum page about ProTools plugins than a record label roster. Highlights include Life Sim's "Lightning Lipgloss Life" (later remixed to become Charli XCX's "Lipgloss"), and a track from Lil Data, whose songs are generated by live computer coding.
Recruited via SoundCloud by Cook, umru's first major production credit landed him at the center of Charli XCX's Pop 2 mixtape, with the highlight "I Got It." Released the following year, the young producer's debut EP search result shows off the producer's bass-heavy, industrial sound. A standout collaboration with 100 Gecs vocalist, Laura Les, pushes the balance of sweet melody with unexpected production to its limit—the more ear-catching the hook, the more explosive the producer's accompanying mix often is. Pushing the ever-heightening limits of noise balancing, umru's sound is leading PC Music into the future.