LABEL PROFILE
Not Normal Tapes Illuminates, and Complicates, Hardcore
By Jim Gies · November 09, 2016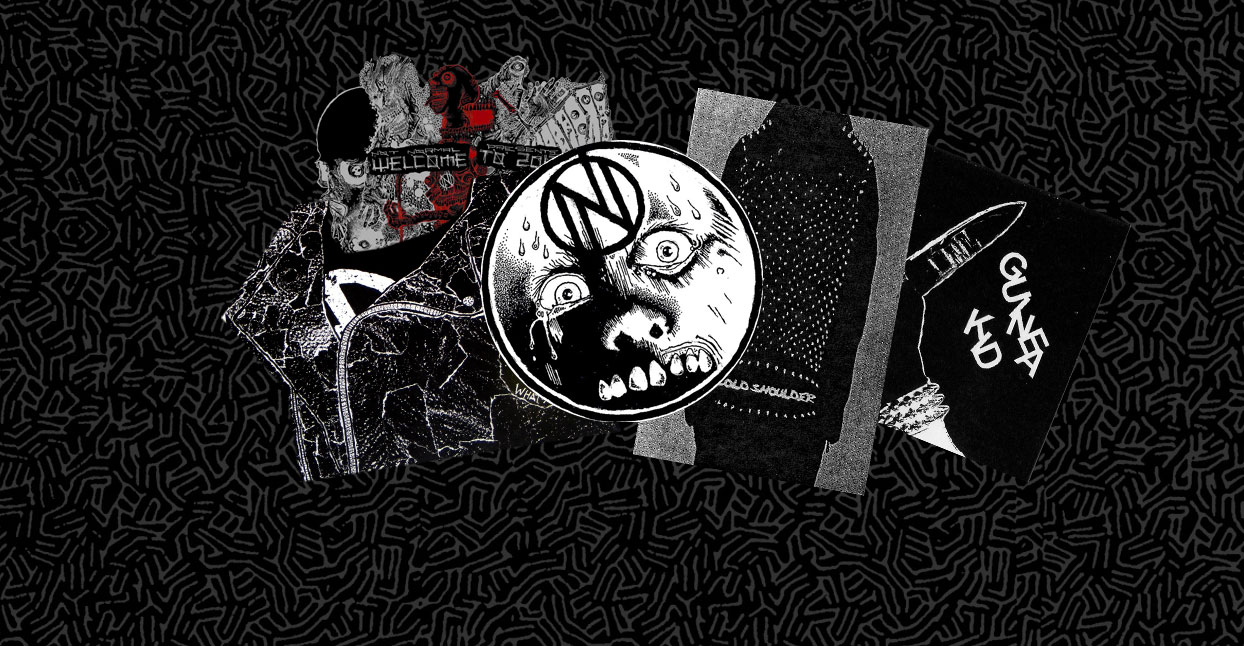 Those who have their fingers on the rapid pulse of hardcore already know about Not Normal Tapes. Those who don't—but who find particular refuge in urgent noise—should. For nearly 10 years, Not Normal, an operation helmed by Ralph Rivera (The Bug, Raw Nerve, Cold Shoulder), has been releasing music by some of the best bands the international hardcore punk scene has to offer.
Now headquartered out of the spare room of Rivera's Chicago apartment, Not Normal began in Northwest Indiana (NWI). In keeping with the time-honored tradition of many DIY watermark labels like Dischord, SST, and Touch & Go, the imprint started with two releases from Rivera's bands, and then set out to document the active, but underappreciated punk scene in NWI. "We tracked some [tape duplicators] down on eBay and bought them off a church that used them to tape their sermons," Rivera remembers. Why tapes? "It's easy and cheap and fast. I know that on a widespread level, maybe tape decks aren't as ubiquitous as CD players or computers, but at that time there wasn't a Bandcamp–or really any good way–to disseminate things cheaply and easily on a digital level."
From that point, Not Normal expanded beyond tapes, releasing and distributing LPs, 7"s, zines and other merch staples. The scope of the label expanded beyond just the Midwest, too, as Not Normal began to release music by bands from all over the world. Despite the expansion, Rivera still thinks of Not Normal as primarily a tape label. "I still try to approach the way I do records and do zines and the way I approach future plans in the same way I did those tapes," he explains, "Like, 'How can I make this the highest quality, and how can I make this cheap and easy and accessible for everybody, and how can I do that for bands that maybe don't have that?' So I feel like, even though it's not only tapes, I still apply the principles I had when I started to everything I do."
The care and thought put into these releases, along with the ethos behind their existence, are evident. Each release is assembled, designed, and brought into the world with the kind of meticulous care that is clearly important to the label's mission. Also important for the label is the fact that the bands they work with have a few defining qualities. "Are they fuckin' punk?" Rivera asks. "And how contextual is that? Are they punk to their surroundings? Are they just creating something cool?" The varied aural aesthetic of the NNT catalog is a testament to this approach, as is the staunchly do-it-yourself attitude of the bands involved.
Things at NNT HQ show no signs of slowing down. The label just released a new batch of tapes from bands like Kentucky's elastic post-punk weirdos Quailbones and the punk-funk/no-wave hybrid Baus, from Oakland, and there's plenty more in the pipeline. Two of the most exciting (and absurdly work-intensive projects) are the release of the long-planned Not Normal Presents… Hardcore compilation, and a three day event in Chicago called The Infestational. The former is a double cassette release set to feature dozens of bands, as well as essays and artwork from across the punk scene (including an essay from Bandcamp's managing editor Jes Skolnik), in an effort to capture different individual contemporary perspectives about what "hardcore" means. The latter will take place from December 9th to 11th and will feature countless NNT-associated acts. To gear up for the future, take a look at the past. Here is a helpful list of some NNT touchstones.
Cold Shoulder, Same Fucking Excuses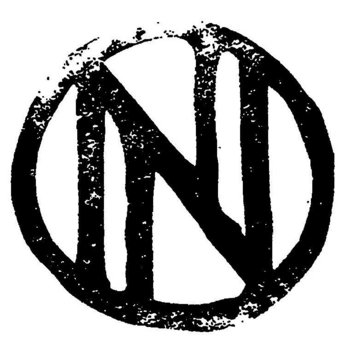 .
00:10 / 00:58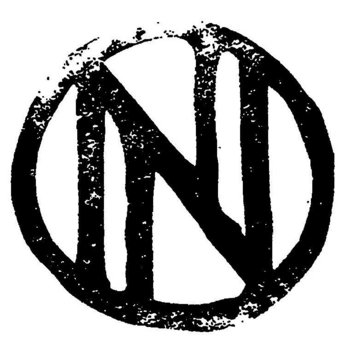 Cold Shoulder, Rivera's band who kickstarted Not Normal with this release, played youthful, intense hardcore punk with vicious political lyrics. This tape collects their early material, along with some unreleased later recordings. The band you hear was still drawing influence from metal and crust, styles they would slowly phase out of their sound. This is a release that stands the test of time, especially the virulently anti-religious "Jesus Walked the Water" and the super-heavy "Ghost Towns." The frill-free recording contains the perfect amount of raw power, capturing the intensity and abandon of Cold Shoulder's live sets.
Guinea Kid, Guinea Kid
.
00:10 / 00:58
Before Coneheads and Liquids, there was the painfully overlooked Guinea Kid. This group of kids—barely out of high school—played furious punk for years before releasing this tape on Not Normal, the first release not featuring Rivera. These seven tracks blend a host of styles, sometimes clumsily, but often flawlessly, in a way that only teenage desperation can achieve. You get blazing-fast hardcore punk, tinges of rock n' roll with an almost surfy feel (see "Night Time Here" or "Boneless"), a little metal (the end of "Frustration" is so heavy), and the urgency of early punk. With the amount of well-deserved attention the members' aforementioned new bands are getting, this should be a no-brainer.
Various Artists, Welcome to 2013
.
00:10 / 00:58
Releasing a good compilation is a more difficult endeavor than one might think. It takes a lot of thought to wrangle a bunch of different bands and combine their tracks to create a cohesive LP that you can listen to all the way through. Not Normal has pulled off this miraculous feat a few times, and this is the peak to date. This is some of the best hardcore punk that was available in 2013, with bands hailing from the US, Canada, Mexico, and Europe, all sequenced and compiled expertly. Where else will you find the Minutemen-style Big Crux, NWI stalwarts Ooze, California freaks NASA Space Universe, and England's unsettling Good Throb all in one place? Despite some variances in recording quality, this listens like a long-player should—it's seamless, unrelenting, and engaging.
Various Artists, These Are the Voices in the Back of Your Head
.
00:10 / 00:58
This is cheating perhaps, since These Are the Voices is technically five releases in a series of cassingles, but all of them combine to create one larger piece. These 11 tracks from five different bands illustrate both the breadth and the focus of Not Normal. It's hardcore punk, yes, but what defines that term? Is it the ethics, the sound, the energy, or all of the above? Having the classic '80's hardcore of Failed Mutation sidled up to the mid-paced jangly punk of Chud and the stoner/alt rock-tinged Glow God hanging out with the sloppy chaos of Splashin' Safari should help simultaneously illuminate and complicate the question at hand.
THE BUG, What's Buggin' You? Tape
.
00:10 / 00:58
The Bug is Rivera's current project, and this tape, their first release, is wild, chaotic, razor-sharp hardcore punk. It's clear these songs were crafted meticulously, but they still maintain a feeling of being constantly on the verge of coming unhinged and falling apart. The excellent Beat Happening cover is the calmest, simplest moment and allows for a brief reprieve from the wailing madness before the EP's perfect closer, "Sunday Sermon Blues." "Came to the wrong place seeking forgiveness" indeed.
—Jim Gies