LABEL PROFILE
Nina Kraviz's Trip Label Spikes Hardcore, Acid, & Techno With Punk Attitude
By John Thorp · August 01, 2018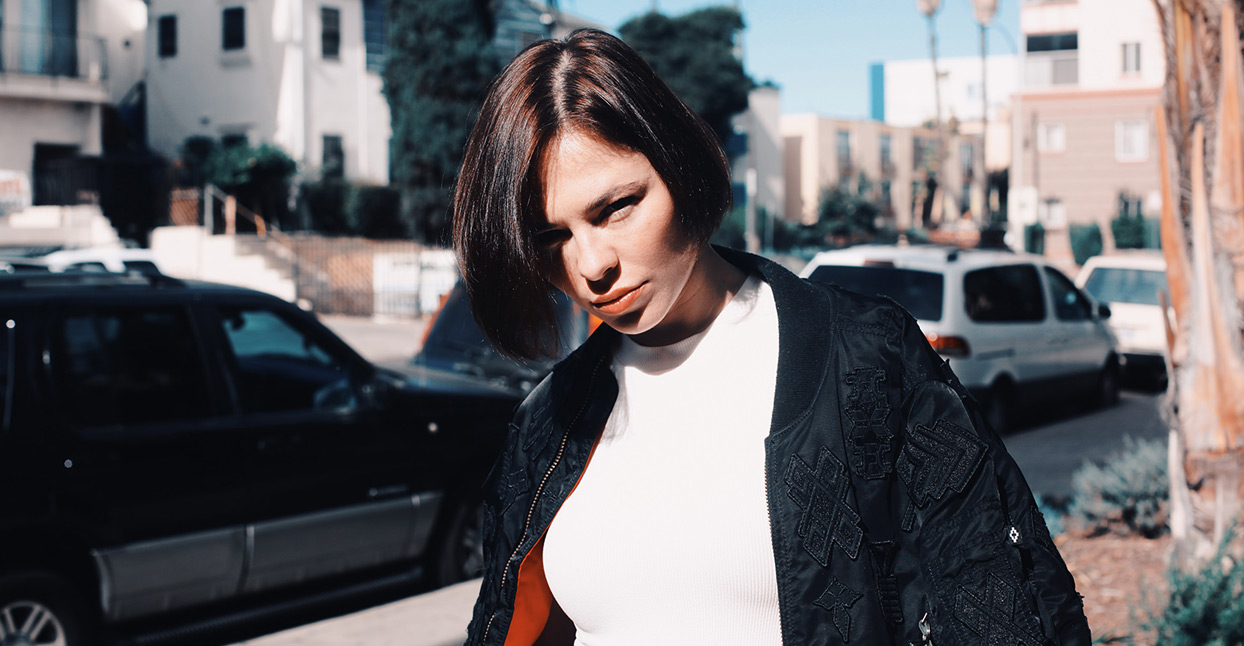 Nina Kraviz may occupy a position as one of the world's most successful DJs, but her label, трип, or, 'Trip', is no entry-level outlet for dance music. Over 20 releases, it has pushed the boundaries of tempo, genre and perhaps even taste, treating hardcore, acid, techno and ambient with equal reverence and open-mindedness
Трип's latest release, its 20th, is a "conceptual album" called Don't Mess With Cupid, 'Cause Cupid Ain't Stupid, and it features contributions from the label's close family of artists. It includes Icelandic experimentalists Bjarki and Exos, as well as tougher stuff from Russia courtesy of PTU and Nikita Zabelin, as well as Kraviz herself. Cupid's lineup also features a murderer's row of veteran producers; Marc Acardipane's skull-crushing work as Pilldriver marks his first release in 15 years, and Kraviz tapped Universal Indicator, of the storied history of U.K. label Rephlex, for "15-c7," a heavy yet elegant slice of acid that places "reactive chemicals inside a pressure cooker." If hardcore will never die, then Trip captures its timeless madness.
Merch for this release:
2 x Vinyl LP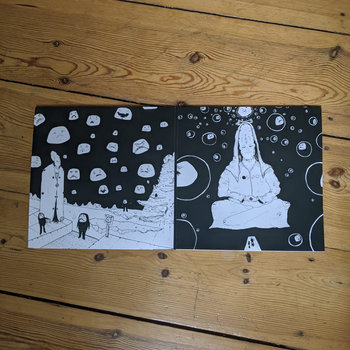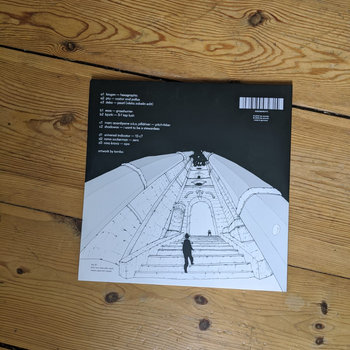 "There is not really any agenda or particular timeframe," explains Kraviz, who developed the label after being left with a glut of music after research for her 2014 DJ-KICKS mix. "Releasing on Трип means I have the full trust of the artists when they are giving me music. The word 'trip' means it's a journey—it's travel, from one point to another. 'Trip' is also a psychedelic term, something repetitive that kind of relaxes your mind, puts you in a different zone."
Along with its various 12"s, Трип is built around these conceptual albums, in which the themes are captured not just musically, but with strong cover art courtesy of cult artist Tombo, who provides visuals to illustrate the "story" for each release. Trip releases usually begin life as a part of Kraviz's DJ sets where they can remain for years, teasing fans until they're released, as Kraviz puts it, "only when it feels right."
"What makes all of the music on Trip sound coherent is that it appeared with no reason other than a creative spark", Kraviz stresses. "That magical moment where the music came across as completely effortless. All the artists I have the pleasure to work with pretty much have this idea behind any music they make. We may have different personalities, but we all have a similar approach. Music is a high-powered energy transmitter. If the love is there, and the passion is there, it should translate."
It's this belief in music's inherent—even transformative—power that sets Kraviz apart in dance music. The bigger her fanbase, the harder and weirder the music on Trip seems to get.
Merch for this release:
2 x Vinyl LP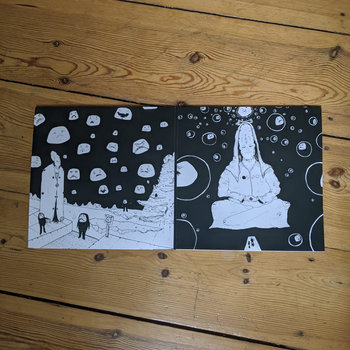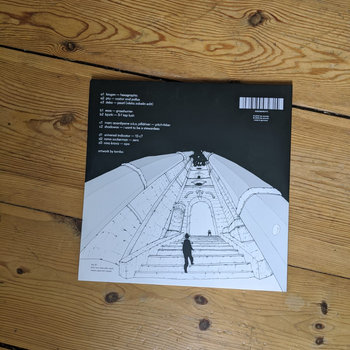 "I can only play music that excites me, even if some of it is a bit abrasive or less digestible," she says. "When I pick the tracks for a big show, I have to think about people, of course—and I am thinking about them by picking exciting music that makes me happy. So when I pick music that sounds abrasive, it's because that's the music that excites me. I believe that if it makes me happy, it will make other people happy too."
The music on Trip is far removed from the more straight-arrow house and techno anthems, like "Pain In The Ass" and "Ghetto Kraviz," that introduced her to the landscape of electronic music nearly a decade ago. And while her current passion is for unapologetically high tempos, she concedes that "maybe tomorrow, I'll like super slow house music again."
Kraviz cites Parisian DJ and producer Laurent Garnier, as well as Detroit innovators Underground Resistance as key influences. But the club and festival circuit she continues to dominate is notoriously fickle.
"There have been ups and downs", she admits. "I think my biggest inspiration lies in the act of life itself—my personal growth and getting to know myself very well from the very early days until now. I'm definitely a bit of a punk person. I like to play with people a bit. I find it funny seeing people take things way too seriously—especially in dance music!"
Merch for this release:
2 x Vinyl LP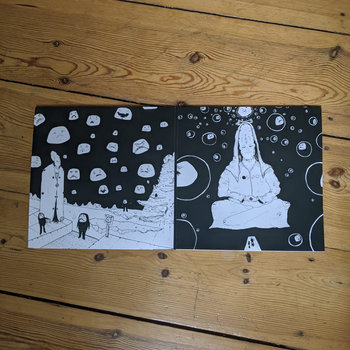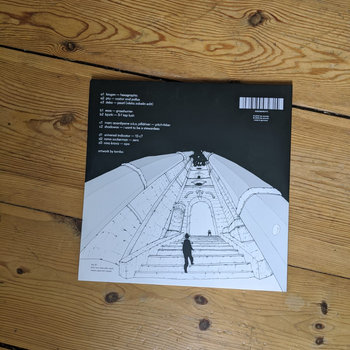 While much has been written about Kraviz's "mystique"—she worked as a dentist and a journalist before pursuing music—Kraviz herself remains unfazed.
"I'm not waking up and thinking, "I'm going to be Nina Kraviz!" she laughs. "And I'm not really on any kind of mission, but just do the best and be honest. Some people don't understand me, but I have a responsibility to myself. I'm not there to feed anyone's expectations. I'm well aware that all artists want to be heard—they want to be appreciated and they want to be loved, and I'm not an exception. But that should not be at the cost of my identity as a musician."
Nina Kraviz on Her Trip Records Picks
Merch for this release:
2 x Vinyl LP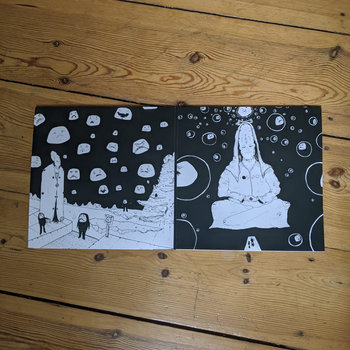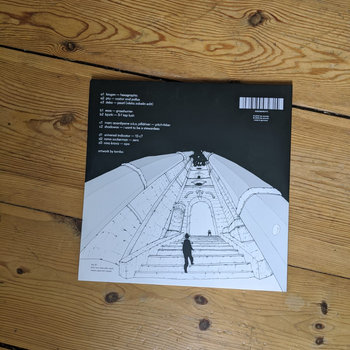 Icelandic genius Biogen has a signature sound that spreads from the most beautiful ambient, the most abrasive 160bpm acid. But if I wanted to present the unique nature of Biogen in just one track, that would be "Hexagraphic," from the latest compilation.
Merch for this release:
2 x Vinyl LP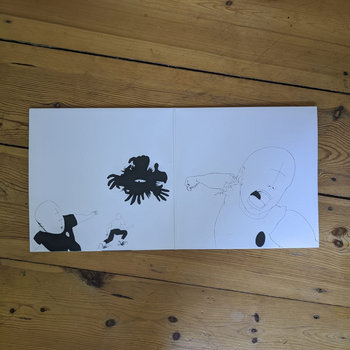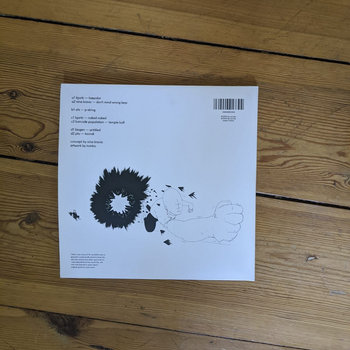 PTU have released a solo record, A Broken Clock is Right Twice A Day, full of high-energy modern reinterpretations of everything that has been happening in music until now. But my favorite will always be their first track on Trip from the compilation When I Was 14, which introduced me to their sonic universe. "Taorak" is like a little symphony, dramatically squeezed into just a few minutes.
Merch for this release:
2 x Vinyl LP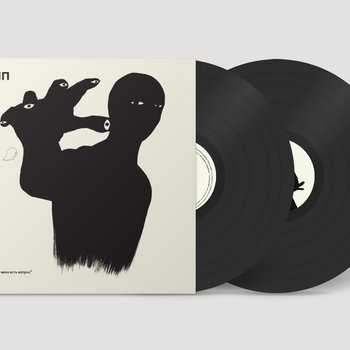 Roma is absolutely vital for understanding the label. His minimalistic music with that signature voice puts you in a slow trance, when suddenly you realize, dancing halfway through a bad trip, that there was no kick drum. But on this particular track, the kick is there, and it sends you right into a modern minimal funk
Merch for this release:
2 x Vinyl LP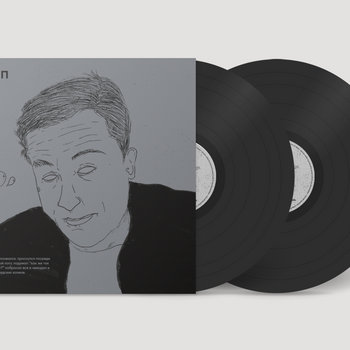 I'll be short on this one. Deniro makes just most beautiful, melodic techno music where his emotion is so palpable that it also becomes your own.
Merch for this release:
2 x Vinyl LP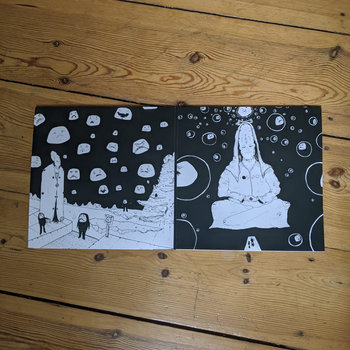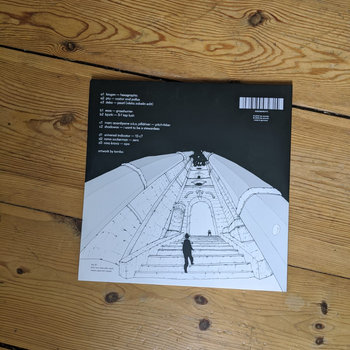 Bjarki has released more music on Trip than anyone else—from standout crossover hit "I Wanna Go Bang" to fragile beatless symphonies. But if I had to choose just one track that would perfectly capture his presence on Trip, it would be "3-1 Tap Lush." Man, it's just weird. But there is no way back.