LABEL PROFILE
Electroacoustic & Noise from Osaka: The "Unknown Sounds" of NEUS-318
By Toby Reynolds · August 18, 2022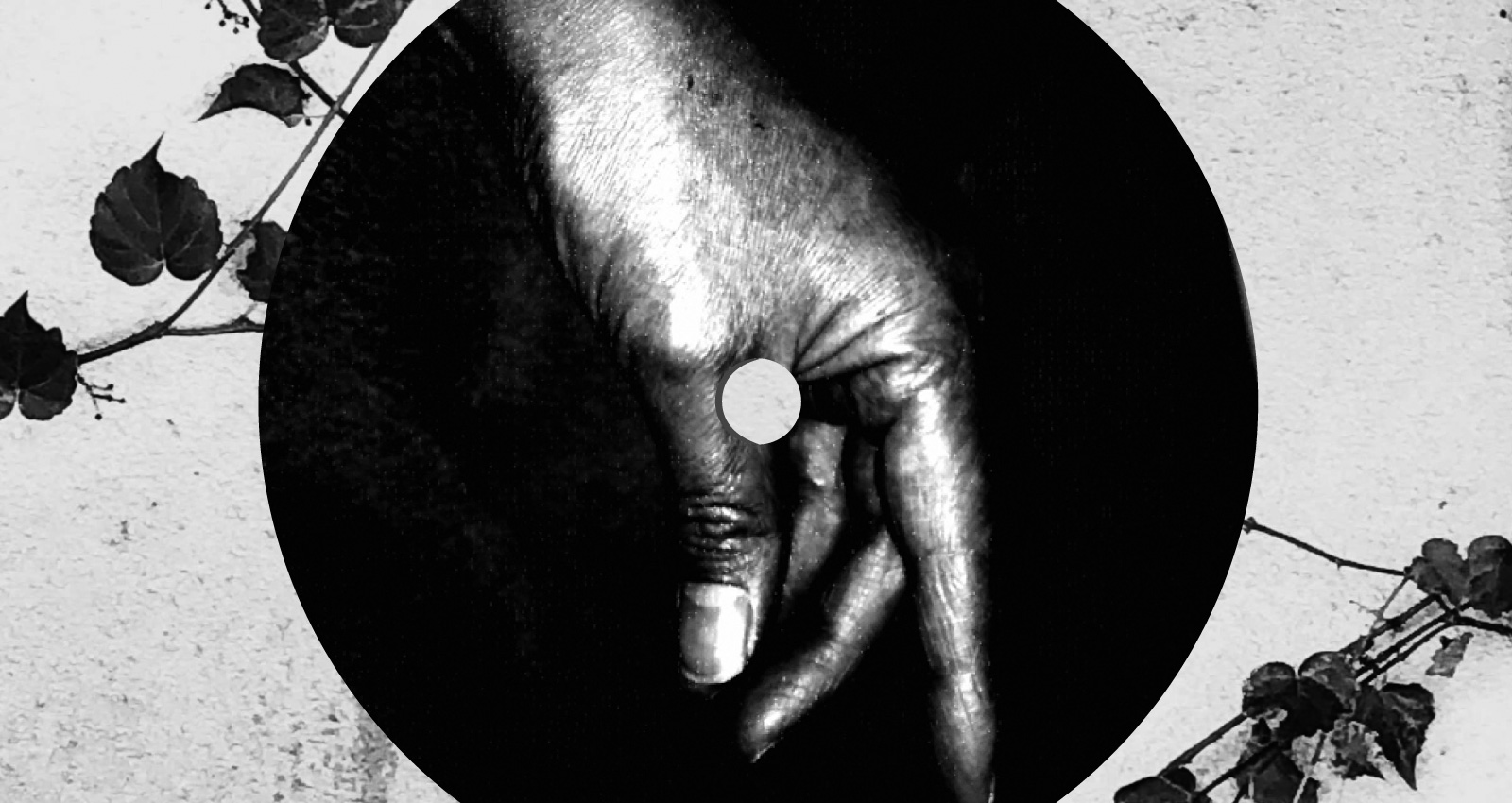 This past May, Kazuo Uehara, a musician from Osaka, passed away. Uehara's name may ring a bell for enthusiasts of Hiroshi Yoshimura, whose environmental compositions have proved a test case for subtle music that, when rediscovered and spread online, can circumvent barriers of generation and taste. The two artists worked closely together: Yoshimura's acclaimed 1986 album GREEN was not only produced by Uehara, it was also released by his label AIR Records Inc. For a time, Uehara traveled and played around the world, performing at the Kitchen in New York and making contact with the giants of musique concrète in Paris.
In addition to his work as a musician and producer, Uehara was also a teacher and oversaw a number of exceptionally bright students at the Osaka University of Arts during his tenure. One of those students was Kazuya Ishigami, a composer and sound engineer born in 1972. After completing a course of study at the OAU and making a short trip to the famed electronic music studio INA-GRM in Paris, Ishigami founded the record label NEUS-318 in 1997. NEUS, Ishigami says via email, stands for "Noise Electronic Unknown Sound." True to its name the label, based in the Osaka area since its beginning, has made it a mission to find and release that which is unknown. Merch for this release:
Cassette
"My first 'music-like' creation was a [sound] collage," Ishigami recalls. The fundamentals of experimental music came to Ishigami at a young age—his father often recorded the voices of him and his sister with a tape recorder, which soon became a favorite toy for Ishigami, a self-described "child interested in machines." The abundant capabilities of tape became apparent to him through play—finding the connections between sound in playback, and sometimes reversing the tape to hear something anew. "I was crazy about this recording game," Ishigami recalls, "but I stopped when I became a junior high school student." Like many before him, Ishigami was inspired by the Beatles and decided to take up guitar. Through middle and high school, he played in bands with friends, mostly covering popular Japanese music. But as Ishigami began searching for more experimental music in his late teens, critical affirmation came the first time he heard "Revolution 9." "I will never forget how moved I was at that moment," he recalls. "I felt saved."
Intrigued by what he'd read about "Revolution 9"—first, that it was considered by many to be their worst recording, and second that it was created using the "musique concrète method," Ishigami began to seek out this "unknown sound." Unfortunately, apart from a back issue of an art magazine he found at a local library, information on musique concrète was scarce for a high school student in Kanazawa in the late '80s.
Merch for this release:
Cassette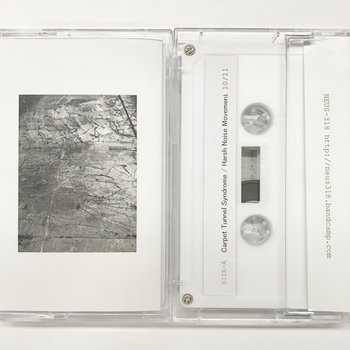 Ishigami eventually heard of the Osaka University of Arts from his like-minded friend Katsuaki Takagi. Surprised to learn that electronic music and musique concrète were taught at the university, Ishigami dropped his plans to study physics in favor of studying experimental music instead. Here, he would finally make contact with the canonical musique concrète through peers, teachers, and record stores in Osaka.
The recordings below show a sample of the diverse sounds Ishigami would encounter, and himself assemble, from the early days of NEUS to the present.
---
Merch for this release:
Compact Disc (CD)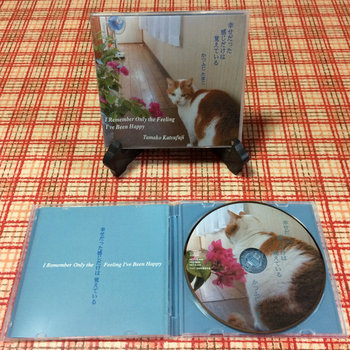 When Ishigami was in his third year at OUA, Professor Uehara introduced him to Tamako Katsufuji, "an interesting female student." Katsufuji, like Ishigami, would go on to study at the INA-GRM, and has worked as a composer and performer through a variety of techniques and styles. As a fellow Osaka resident, Katsufuji began organizing events and collaborating with Ishigami in the early 2000s. This (comparatively) recent release finds Katsufuji recording and reflecting on home, with elaborate concrète compositions that pique and twist one's attention. Parcels of memory and emotion are delivered through arrangements of whistles and bells, and the sound of trains passing by.
Ishigami connected with Gintas K for the first time some 20 years ago via the internet, which led to the two exchanging CDs. Before NEUS, Ishigami ran a label called DIG CASETTE, but he was only able to connect with artists who were working locally. It was the advent of CD-R, Ishigami recalls, that led to the creation of NEUS-318; the new affordability, quality, and ease of encoding made the format a "dream media." That plus a sturdy internet connection allowed Ishigami to start cross-cultural collaborations that flower to the present day. Gintas K's album Extensions finds animation in repetition, its songs and sounds enlivened by their own length. Gintas K, who began his career in Lithuania nearly three decades ago as a part of the industrial noise band Modus, finds good company on NEUS as an explorer of sounds that can be as reflective as they are chaotic.
A collection of electroacoustic compositions that wander through the world like komusō—the pilgrim monks associated with the shakuhachi, an instrument that, in fact, graces Chiguhagu. Human conversation and the chatter of insects are passed through at a hasty pace, while reverberations ensnare the ear.
Relatively early work from Ishigami that leans more into the "noise" side of the label. At the time, Ishigami says, "many noise musicians and experimental musicians were working under aliases rather than their real names, and I wanted to conform to that kind of convention. When I work under an alias, I am more interested in expressing something free, rather than a specific kind of idea or music." Each side of the disc works out new ideas within an abrasive space that demands the listener's attention—and occasionally their caution. Ishigami counts Hamada Shunichi, "leader of the noise band Wakatake, the great masters of noise music" as one of his influences.
Merch for this release:
Cassette
With the NEUTAPE series, which began in 2019, Ishigami's activities come full circle as he collaborates with artists around the world via the cassette format. "I decided to release on cassette again because I found unique cassette tape labels on Bandcamp," he explains. "I was very surprised to see cassette tapes back in vogue; I have always loved cassettes, and my starting point was playing by recording on cassettes, so it was inevitable that I would release on cassette tapes again." Fkalandia evokes sounds of a "fake utopia playground" as envisioned by Dimitris Tsironis from the Greek port city of Thessaloniki. A slow and heavy atmosphere pervades Tsironis' music, tinting sounds to a sometimes unnerving degree of opaqueness.
Merch for this release:
Cassette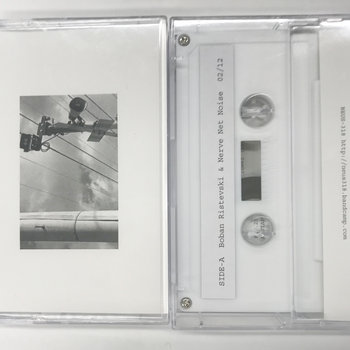 Another port city, Yokohama is home to Hiroshi Kumakiri, who mixes and re-imagines the recordings of Boban Ristevski here as the soundtrack to a spaceport of the future. Ristevski recorded the sounds of Yokohama at home in Macedonia before emailing them to Kumakiri to expand on. Imagination and collaboration combine to create gripping recordings that feel like they were captured at the edge of the world.
Merch for this release:
Compact Disc (CD)
Ishigami went to France in 1997. "I had always wanted to visit, so I was in a dreamy mood," he remembers. "However, my dreamy mood was shattered during the lectures by Daniel Teruggi and François Donato of the INA-GRM. What I realized was that the musique concrète pieces I was creating were merely imitations of French and other Western composers. Moreover, I realized that I was only conscious of the superficial and technical aspects of musique concrète, and not much of the ideological aspects. Western composers express themselves firmly grounded in the context of Western music, but what about my own expression as an Easterner? I wondered. That was a very big realization for me." The compositions collected here reflect Buddhist conceptions of earth and human nature; humility, a concept that's hard to relay in music, comes through clearly here. As with so many NEUS releases, exploration is followed by reflection.