LABEL PROFILE
Necio Records Spotlights South American Heavy Psychedelia
By Noah Berlatsky · June 13, 2018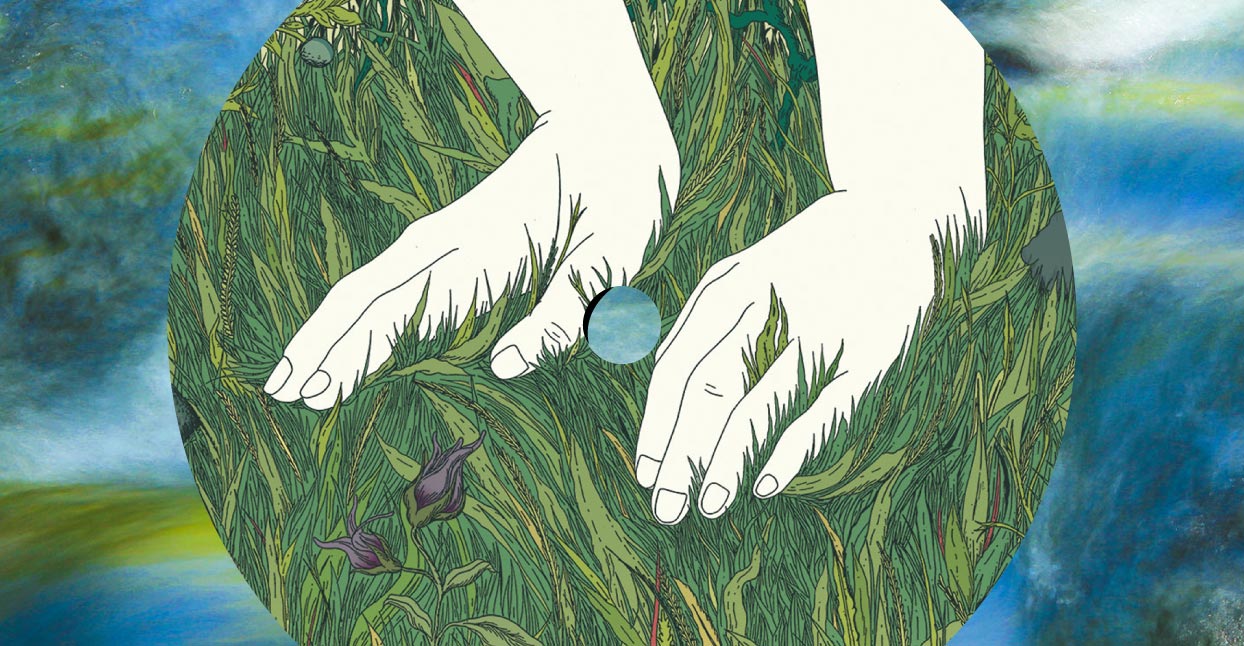 The founder of Peru's Necio Records, Arturo Quispe Velarde, had an inauspicious start in music. His father promised him a drum kit for his 15th birthday if he could keep his grades up—but he couldn't. Luckily, his sister was a better student, and less interested in music; their parents bought her a guitar, and since she didn't use it much, Velarde started to teach himself to play. "At age 17 I had a tribute band to Metallica," he recalls—soon, he was listening to every heavy band he could, from noise and experimental bands, to psych rock.
Velarde formed Necio (or "fool") Records in 2013 to release "psychedelia and the experimental in all its branches." There are only a handful of Central and South American metal and heavy rock bands with an international profile like Brazil's Sepultura, but the local scene is having "one of its best moments," according to Guido di Carlo, bassist of Necio band Hijo de la Tormenta. He points to Argentinian psych-rockers Los Natas as an inspiration for bands throughout the region. "They recorded amazing albums, several outside of Argentina, toured North America and Europe several times, and they released their records on vinyl," di Carlo says. "Today, these things may be a bit more common for some bands, but back then, in the '90s, it was only a dream, especially bearing in mind the political and economic context in South America."
As the scene has grown, international acts like Samsara Blues Experiment and Kadavar have come through South America, drawing substantial audiences alongside local acts like the heavy Argentinian funk outfit Sur Oculto and fuzzed-out Chilean rockers Demonauta. Challenges remain, though. "We still don't have much infrastructure in terms of venues from live shows, support from labels, producers, or alternative media," di Carlo says. "We are very used to the DIY approach to art, but things can be quite difficult for artists."
Velarde's dedicated himself to trying to build some of the missing infrastructure. In addition to the Necio label, last year he started organizing the Circuito Undercaos festival in Lima. This year's lineup includes 12 bands, from Peruvian acts like spiky experimental rockers Liquidarlo Celuloide to Uruguay's Color Horror.
As it heads into its fifth year, Necio Records has released upwards of 30 albums. That includes a lot of stoner and psych-rock, but Velarde is also eager to explore other styles, and the catalog includes noise, jazz, and other unexpected treasures. Here are some of the highlights.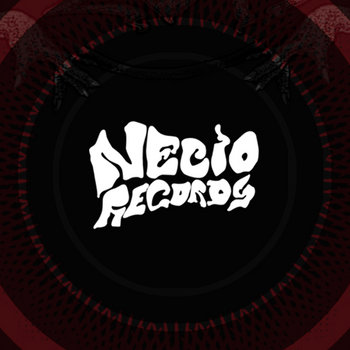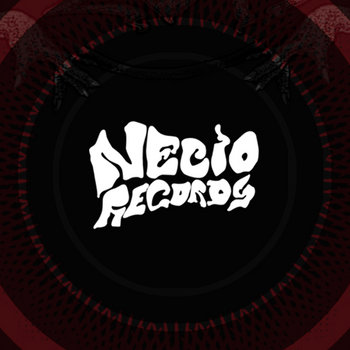 Necio's first release is from its founder; Rapa Nui is Velarde on alto sax and electric guitar and his friend Israel Tenor plays drums and bass on two extended slabs of spacey psychedelia. The album opens with dreamy repetitive doomy plodding, before heading into sax-driven, dissonant, staggering skronk and drifting ambient abstraction. It's a nice introduction to the label's stylistic interests, from stoner crunch to more experimental approaches.
Necio's second release was Peruvian Oscar Marimón's noise project Cuadrado Negro. Velarde and Marimón met while studying plastic arts together in 2014. The album collects tracks Marimón tracks recorded between 2008 and 2009.
Central and South America have a little known but impressive tradition of electronic noise, rooted in punk, metal, and avant-garde practice. True Haters hammers and welds that history into an assault of abrasive feedback and drill-into-your-skull electric shrieks. "Gospel macabre (perversión para niños)" is a throbbing three minutes of harsh noise wall, the aural equivalent of sticking your head in a fan. Other tracks are slightly more conventionally structured; "We Should Cut Our Noses Like Our Hair" has a thudding, repetitive clamor that one could generously refer to as a beat.  The whole compulsively unlistenable album is an early peak in Necio's catalog.
Perpetuo Transcurrir de Las Cosas
Cintas
Cintas means "tapes," and as that suggests, this is an album of tape manipulation, featuring clicks, scrapes, echoey vibrations, and distressed sounds at the edge of audibility. Recorded by artist Alejandro Mego in Lima, this is easily the most avant-garde work in Necio's catalog.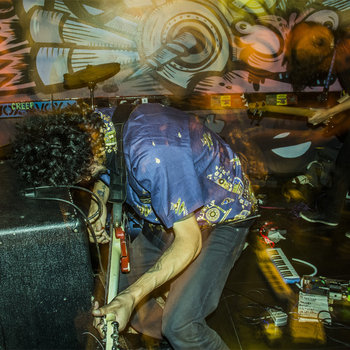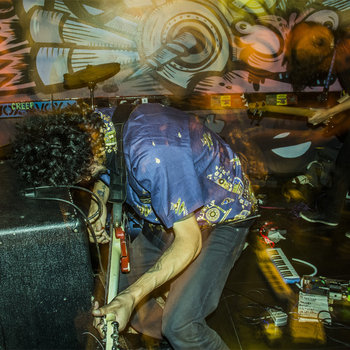 Merch for this release:
Cassette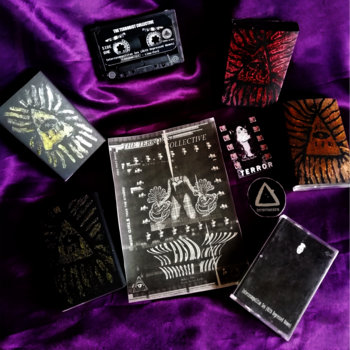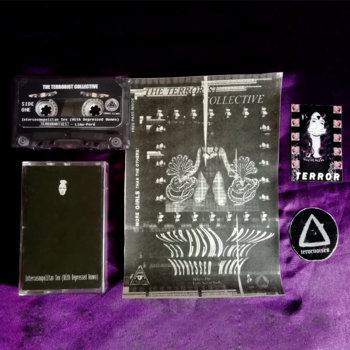 Terrorist Collective is a solo project by Velarde's sometimes-bandmate Israel Tenor, and Intercosmopolitan Sex is the first of two Terrorist Collective albums on Necio. The second is more conventionally rock-oriented, but this one takes a stranger direction, strobing somewhere between psychedelia and ambience. Keyboard washes fade into throbbing cascades of laser noises and vaguely ominous rising tones. It's an album by which to drift toward the stars—a soundtrack for the unveiling of planetary vistas.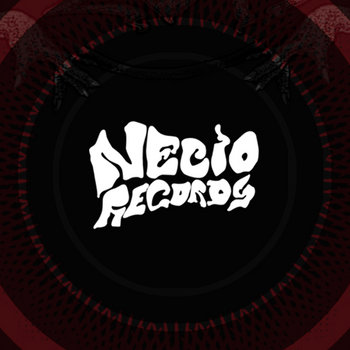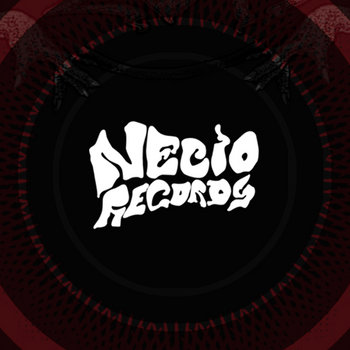 Not to be confused with the Australian stoner rock band, Don Fernando hail from Valparaíso, Chile—they're definitely heavy, but a little less predictable than your average stoner offering. Arelapeta is a 2015 mix of hardcore and jazzy squeal that recalls Naked City. The 16 tracks are mostly less than two minutes long. "Uee," a standout, is only 55 seconds of a back and forth dialogue between a growly death-metal monster and a saxophone approximating the sound of someone having their  nails pulled out, culminating in an all-out free jazz scramble to break musical land speed records. "Ñon!" juxtaposes a sad, lyrical sax line from Jorge Duamante with Sebastián Tapia playing his guitar with what sounds like a jagged hunk of metal and vocalist Mikko Kansikas making very loud vomiting noises. If you can make it through the whole album without giggling, you're a more sober listener than me.  
Velarde got in touch with Brooklyn-based drummer Andrew Barker on Facebook, and the two kept up a correspondence for years. The relationship culminated in this 2016 release, a wild 76-minute free jazz live set from Stuttgart. Barker treats his instrument as a sound-generating maelstrom, around which Tim Dahl anchors thick, clotted bass lines while saxophonist Michael Foster tries his level best to scrabble out of before being inevitably pulled back into that swampy, chaotic bottom end.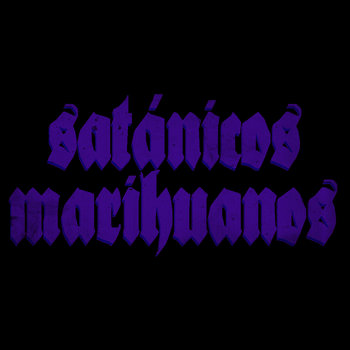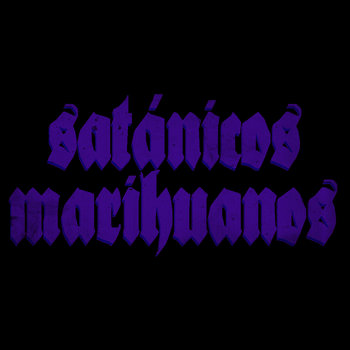 Satánicos Marihuanos sound—well, exactly the way that you'd think a band named Satanic Marijuana would sound. The Peruvian band bash out unapologetic Sabbath-worshipping stoner rock with heavy detuned doomy riffs and song titles like "Weed Napalm," "Stone Pleasure," and "Evil Bong."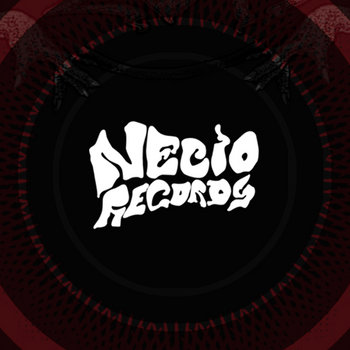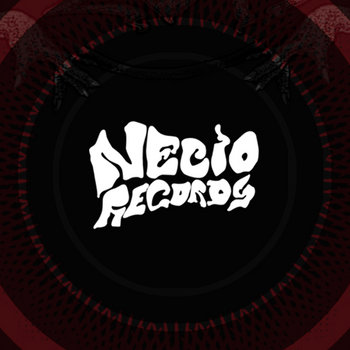 Argentinian band Hijo de la Tormenta are influenced by everything from "blues to death metal," according to bassist Guido di Carlo. The most audible touchstone is still Black Sabbath, but El Manto de la Especie catches some of Ozzy and company's jazzier prog side, while vocalist Juan Cruz Ledesma's soaring vocals are both distinctive and in classic heavy metal tradition. El Manto de la Especie was initially released digitally; Velarde heard it and liked it so much that he offered to release a vinyl edition. "We met in real life in January in a Chilean music festival called Woodstaco, which I dare to say is one of the best music festivals in the continent, and everything was laughs and beer," di Carlo says. The band is currently working on their third LP and touring in Argentina, Chile, and Peru.
Sam Maquieira is the guitarist of The Ganjas, one of the better known Chilean rock bands of the '00s. The Ganjas' style is heavy, classic, groovy rock, but this acoustic solo effort by Maquieira sounds completely different. It's much less Black Sabbath, much more Nick Drake. Maquieira's guitar is distorted and he seems to have been listening to Sonic Youth when he tuned it, but he still uses a meditative coffee shop idiom. The album is lyrical, and slightly broken; it's a quavering, gentle pause in Necio's discography.
Like just about everyone in the psychedelic rock scene worldwide, Velarde's been listening to Acid Mothers Temple for years. The venerable, insanely prolific Japanese band performed in Lima for the first time in 2017, and to celebrate, released a couple albums on local labels. Buh Records released Wandering the Outer Space, and Necio put out Either the Fragmented Body or the Reconstituted Soul. The album, trippy Hendrix-oid space guitar explorations and all, connects Necio to the global psych-rock community.