LABEL PROFILE
Names You Can Trust Serves Up New Takes on Cumbia, Dub, Afrobeat, & More
By Jamison Harvey · August 29, 2018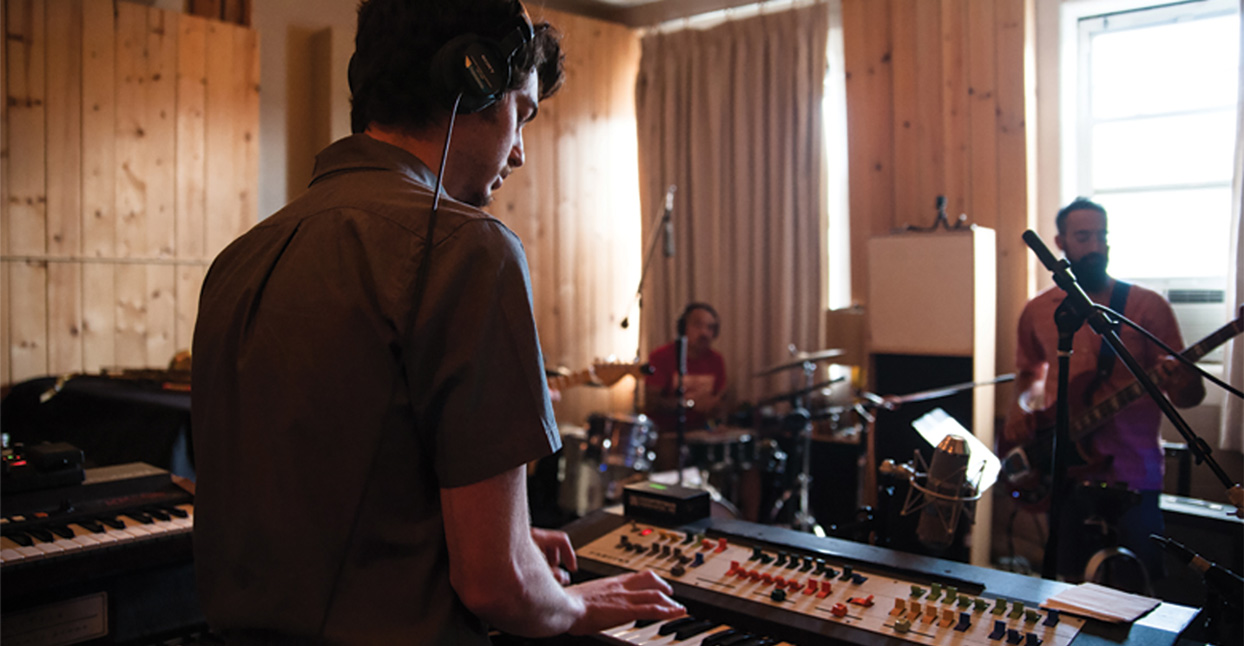 For the last 14 years, Brooklyn, NY-based record label Names You Can Trust has been bridging the sounds of Afro-Latin, disco, reggae, and future grooves. Founded in 2004 as a mixtape label by E's E and noted NYC DJ/artist Navarro Stark (Oneman), and later evolving into a full-fledged record label with the addition of industry vet Andrew Monk (Monk One), the label is responsible not only for releasing vibrant new music to the masses, but also trailblazing new music scenes all over the world. They've debuted young acts from the burgeoning South American market—including Brazil, Colombia, Argentina, and Peru—and have made connections in their own home city of New York, drawing a straight line from the city's immigrant populations to their roots from around the globe. The NYC Trust releases exemplify the New York City experience itself, giving the listener an up-close look at the local—but very global—underground music scene.
Mason and Banta have no strict guidelines other than releasing music they believe in—and trusting that other people will be as excited about the music as they are. "We make it our case and mission to present and represent artists from all over the world who we believe have that magic music mojo," Banta says. Mission accomplished: the label has nailed that "magic music mojo," again and again, moving dancefloors worldwide. "In this time of increased xenophobia and nationalism, I hope our musical internationalism stands as an example of the type of fruitful cooperation that can occur when like-minded people of all persuasions get together," Mason says.
Here are seven essential tracks that define the label.
Frente Cumbiero
"Pitchito"
.
00:10 / 00:58
Bogota, Colombia act Frente Cumbiero were the first of many artists from Bogota to find a home at NYC Trust. "Pitchito" boasts superb synthesizer work, and the percussion shakes like a glass of canelazo on a windy beach. Frente Cumbiero belong to the new-school cumbia movement, where the music pays respect to the style's traditions, but also pushes the music in new, modern-day directions.
Monk-One: This record is so ill, it could slide into a house set, a tropical set; it's almost uncategorizable.
Greenwood Rhythm Coalition
"Rise Up"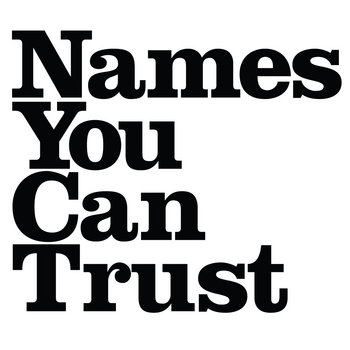 .
00:10 / 00:58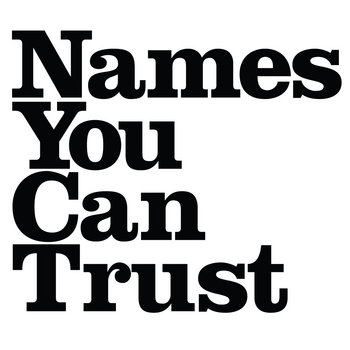 This track embodies the spirit of NYC Trust. E's E and Monk-One enlisted a slew of talented studio musicians to help create their version of Tyrone Evan's reggae disco classic "Rise Up." The song simmers nicely, and the group serve generous amounts of horns and percussion.
E's E: My personal favorite "in-house" production from GRC.
Monk-One: It still kinda staggers me to hear this and realize how it all came together. At one point, Eric and I were struggling to find some kind of logic in all the multiple parts we'd recorded; there were horn sections, percussion parts, keyboard solos. Being able to push past that and get the tune out sounding good feels pretty great.
.
00:10 / 00:58
Merch for this release:
7" Vinyl
La Mecánica Popular usher in a new wave of tropical sounds, employing a hearty mixture of NYC, Peruvian, and Colombian musicians whose influences range from Peruvian psychedelic and experimental music to '70s salsa and more. This track, as well as their hazy, percussion-heavy cover of The Doors' "Riders On The Storm," titled "Móntame En La Tormenta," are key sides from this band.
Monk-One: I love "La Paz Del Freak," but my favorite LMP is the Doors cover. Magic.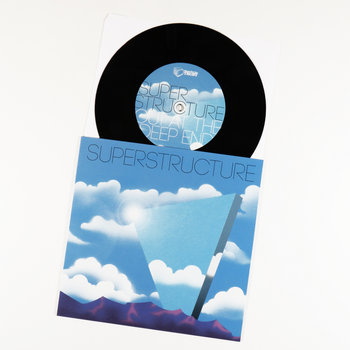 .
00:10 / 00:58
Merch for this release:
Vinyl LP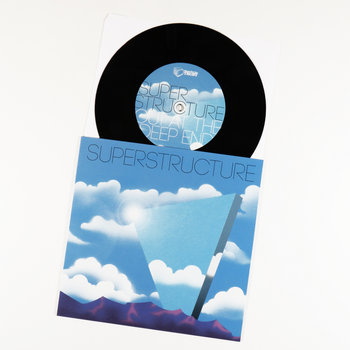 Detroit music veteran Todd Osborn, who has previously recorded classics on the Rephlex and Ghostly International labels, expands on his past jungle glory while flexing his house/techno influences on this '80s-inspired electronic boogie track. "Out At The Deep End" has just the right amount of bounce—a synth-heavy classic that will be moving dancefloors for years to come.
E's E: A beautiful, "modern" record that's a glimpse into many releases we've done on the dance/disco/funk side of the musical spectrum.
Monk-One: Timeless electronic funk that could be from 1980 or 2080. A secret pressing of this single was made with an alternate B-side.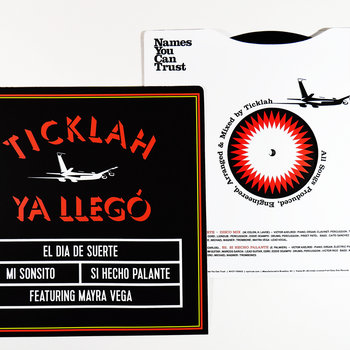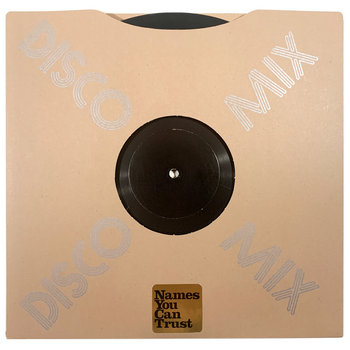 .
00:10 / 00:58
Merch for this release:
Vinyl LP, Vinyl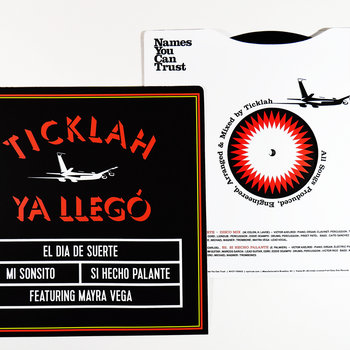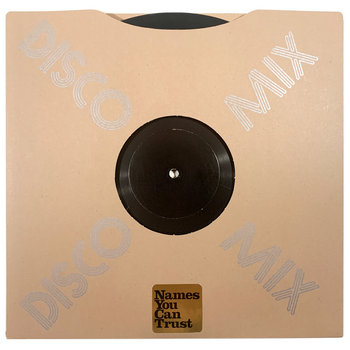 Victor Axelrod, aka Ticklah, puts his Midas touch on the Willie Colón & Hector Lavoe classic "El Dia De Suerte." Calling on his signature sound and vision—as he's done in the past on tracks with the Dap-Kings, Easy Star All-Stars, Antibalas, among others—Axelrod reworks this track with a dub and roots reggae approach. Deconstructed musically and put back together in the spirit of Jamaica, the track keeps its original message intact by way of vocals courtesy of Mayra Vega.
E's E: Perfect encapsulation of salsa gone reggae, a combination of two of our most cherished musical styles done with supreme skill and gusto by the one and only Ticklah.
Monk-One: Eric and I had a surreal moment once in a Mexico City food court when we realized this was playing over the sound system as we were wandering around looking for the perfect taco.
Abelardo Carbono y su Grupo
"La Piña Madura"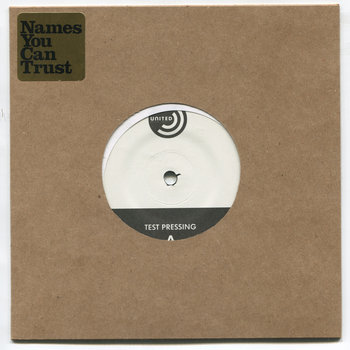 .
00:10 / 00:58
Merch for this release:
7" Vinyl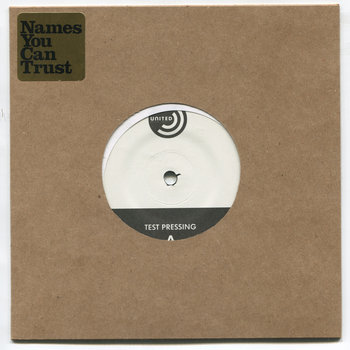 This record is a collaboration with Colombian guitar legend Abelardo Carbono, who is best known for mixing cumbia with Western African soukous. Carbono hasn't been heard from outside his home in Barranquilla much since the mid '80s, so for many listeners, this release will serve as an introduction. The project pairs Carbono with Will Holland (aka Quantic), as well as Mario Galeano from Ondatrópica and Lucas Silva of Palenque Records and Polen Records. They tackle an updated version of Guillermo Buitrago's "La Piña Madura," steering the track toward bubbling Afrobeat, for a result that sounds less like a modern version and more like a Fela-era original.
E's E: Being able to release a record from such an influential giant as Abelardo is an honor. He's a huge influence on musical traditions that are embedded both in Colombian culture and throughout the world.
Monk-One: Like Eric said, it was amazing to collaborate with one of our musical idols. You always hold your breath when working with a legend: Are they going to live up to your lofty expectations? Abelardo Carbono certainly did. Serious Carib-coast Colombian burner.
.
00:10 / 00:58
Merch for this release:
7" Vinyl
The latest release from NYC Trust also happens to be one of their best. Combo Lulo, led by multi-instrumentalist and composer Mike Sarason, combines a bastion of talented NYC musicians to produce feel-good music that mixes the fundamental foundations of Jamaican rhythms with Afro-Latin grooves and experimental tropical vibrations. The result is an infectious future Caribbean groove, filled with a heavy percussion and horns that blend together traditional and experimental sounds—a common theme throughout many of NYC Trust's output.
E's E: The latest greatest. This is a live band, studio project. Produced, recorded, and mixed together with the band, so it's got all the flavor and aesthetic that we ride for.
Monk-One: Brings it all back home with Brooklyn-based musicians rocking the hybrid tropical sounds we love so much.