LABEL PROFILE
Movin' Started as a Roller Skate Store & Became a Defining Label in New Jersey House
By Andy Thomas · October 28, 2020
In the 1980's, American dance music was shaped by a slew of regional labels each promoting their own homegrown sounds. There was the raw jackin' house of Trax in Chicago, the futuristic techno of Transmat in Detroit, the deep house of Strictly Rhythmn in Manhattan, and countless others. In 1987, in East Orange, NJ, another label emerged to lay claim to the soulful New Jersey Garage sound that would eventually be made famous at Newark's Club Zanzibar by DJ Tony Humphries.
That label was Movin' Records, and its founder, Abigail Adams, was a regular on the downtown party scene since the late '70s. "One of the first places I went to was The Loft," she says, speaking from her home in Washington, D.C. "And that was so intimate and warm, just like being in someone's living room. Which, actually, it was—it was in David Mancuso's house. His eclectic taste in music was amazing, it was very spiritual and moving. Just very free."
As well as being an avid dancer Adams was also a keen roller skater. "I had skated since I was a child, and loved the freedom. But one night in 1979, I happened to go to The Roxy, and that was when I first heard Danny Krivit play," Adams says. With partner DJ Julio, Danny Krivit helped The Roxy on West 18th Street Chelsea, become Manhattan's premier rink at a time when roller disco was booming. "Danny educated me while I was skating by playing such an incredible selection of music—Chaka Khan, Prince, Roy Ayers, Change, War," recalls Adams.
Along with the likes of Better Days DJ Tee Scott at the Empire Roller Rink in Brooklyn, Krivit was one of New York's most prominent roller skate DJs. "My personal taste in music at that time just happened to be the top skating tunes," explains Krivit. "It was a very specific sound; you know things like, 'Just a Touch of Love' by Slave, Prince's 'I Wanna Be Your Lover,' Shalamar's 'Right In The Socket,' and a lot of other records on the SOLAR label." It was a sound Abigail soaked up as she swirled around the wooden floor of The Roxy. "Danny really schooled me, and I give him so much credit for my musical journey, experience and knowledge," she says.
Although many of the same classics were being played in the clubs, there was a special strategy when it came to DJing for skaters. "There was this thing… an extra-pronounced beat or snare, so when you were skating, it propelled you and gave you an extra footing," says Krivit. Adams recalls the close interaction between the skaters and DJ. "Danny really knew how to play for the skaters: He was just as connected to us as we were to him."
With a growing entrepreneurial spirit and no idea how to direct it, Adams opened a skate shop in East Orange, New Jersey in the summer of 1980. Called Movin' Skates, it stocked a range of custom plates, wheels, and boots. "After I had the store a while, the owners of The Roxy asked me to open a skate shop there," Adams recalls. "So I would sell the skates at The Roxy, and then go on to the floor and skate until 2 a.m."
Back in New Jersey, Adams' boyfriend, an aspiring DJ, would spin records in the store. "People would say, 'What's that record, how do I get it,'" says Adams. "At the time, we were always going into the city on Mondays when we were closed. We would go to Vinyl Mania and Downtown 161 and all these record stores, and I figured out that I could buy records there and bring them back to New Jersey and add 50 cents or a dollar to them and sell them in the store."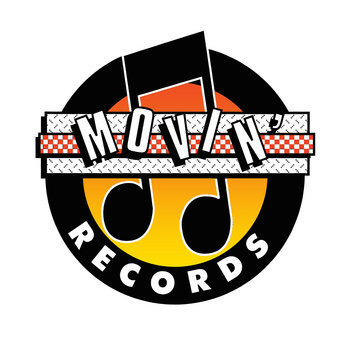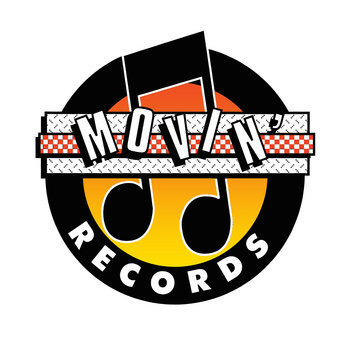 Having close friendships with supportive figures in the New York club industry like Charlie Grappone, owner of Vinyl Mania, and Judy Russell of Downtown 161, Adams turned Movin' into a record store when the skate scene started to fade. Along with roommate and Vinyl Mania staff member Manny Lehmann, Judy Russell was part of the inner circle at Paradise Garage, where Adams experienced another revelation. "The Garage—wow. It was just so raw and real," she says. "The sense of freedom and community was incredible. And I think that was because for so many people there that was their family. And then the sound system was just amazing and the music Larry [Levan] played—the journey he would take you on was just beautiful."
While Adams was now a bona fide Garage head, she continued to skate at The Roxy. "One night, I went out onto the fire escape to catch some air, and I could hear this amazing bass noise, and I asked someone 'What is that?'" she recalls. "And they said 'Oh, that's Kamikaze—Timmy Regisford and Boyd Jarvis are playing there tonight'."
She headed down around the block, where she found Regisford spinning as Jarvis played synths over the top. "I knew a lot about music by then, and I climbed up this ladder to the DJ booth and asked Timmy to play Brenda & The Tabulations 'Let's Go All The Way (Down)'," recalls Adams. "He gave me this look like, 'Who is this girl who knows this song?'"
Adams struck up a friendship with Regisford and Jarvis who, via their own releases under the name Visual, had already pioneered a hugely prescient, dubby, proto-house sound. "Boyd was so ahead of his time, just so creative whether through the group Visual or the live overdubs he would do over Timmy's mixes on WBLS," says Adams.
The more time Adams spent with Jarvis, the more she realized the vast archive of material he had at his disposal. "He had so much music that was unreleased—just reels and reels and cassettes," says Adams. "Then, just being in my record store and having so many people coming through with the tracks and things that they were working on, I just thought, 'Why don't I try to release a record?'"
Produced under the name Before The Storm, Jarvis' "I've Got The Music" became the first release on Movin' Records in 1987; it was followed by a string of releases from New Jersey artists. "It all took off really quickly, as there were so many talented people in the area," says Adams. "Kevin Hedge (of soulful house act Blaze) worked in the store, Kerri Chandler lived right down the street. Everyone used to hang around in the record store and bring the tracks they were recording. Mike Cameron of Smack productions came to me with the Park Avenue record then quickly after Kevin and Josh (Milan) brought me Phase II."
Many of the releases came with mixes by Tony Humphries, a DJ at Newark's Club Zanzibar. With the closure of Paradise Garage in 1987, Zanzibar became even more important as a centre for house music in New York. And the soulful, gospel-rooted New Jersey Sound that Adams would offer via Movin' Records soon became a big part of the soundtrack. "I started really going to Zanzibar a lot after the Garage closed, and it was perfect timing when the label started," says Adams.
Both through the club and a radio show on Kiss-FM, Humphries was the first DJ in New York to test out Adams' releases, later claiming that "Movin' was the glue" of the New Jersey sound. "Tony was such a force to be reckoned with, and he had such a great ear for music," says Adams. "He just knew how to pick songs that resonated with people, and what he did at both Zanzibar and Kiss FM was very powerful. He single-handedly broke so many records for us, and was such an inspiration."
Movin' wasn't the only label helping push the Jersey Sound, and soon Adams, Ace Mungin from Ace Beat Records, and Derek Jenkins from Backroom Productions would band together to form The New Jersey Coalition. "We saw all these people coming from places like England to Zanzibar and there was so much local music that we thought let's get together and help promote one another," she says.
In 1993, with the crack epidemic in East Orange worsening and Adams' focus shifting to her family, Movin' Records closed up shop. "It was a crazy time in the neighborhood, and at the same time vinyl was waning and the industry was changing rapidly," says Adams. "Charlie Grappone (Vinyl Mania) always tells me 'Abigail, you got out at the right time.'"
Nevertheless, the legacy Movin' left behind is a mighty one. Here are just a few of the label's key releases.
Before The Storm featuring Boyd Jarvis
"I've Got the Music"
Movin's 1987 debut release continues the deep and dubby house sound that Boyd Jarvis and Timmy Regisford pioneered as Visual in their 1983 releases for the Prelude label. Like Visual's "The Music Got Me" and "Somehow, Someway," "I've Got The Music" is full of the kind of killer boogie synth hooks that came to fore in the mid-'80s. This version includes two never-before-released dub mixes from Tony Humphries and Jarvis.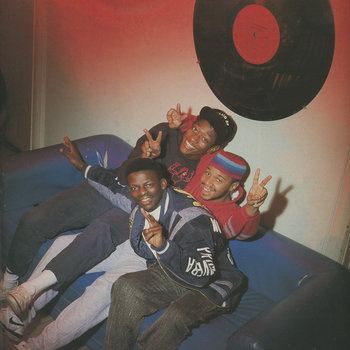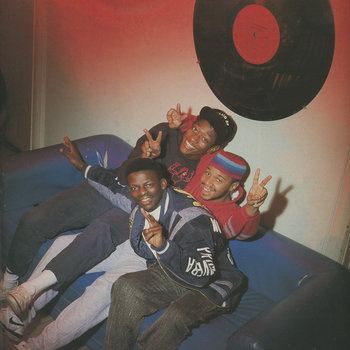 The record that introduced the Movin' label to the UK, "Reachin'" became one of the biggest anthems during 1988's Summer of Love. One of the most euphoric intros in house music from a band that included three original members of Blaze, this piano-drenched anthem has lost none of its power more than 30 years on. The message of positivity and hope is needed even more now. Alternative mixes by Nu Groove's Rheji Burrell and Joey Negro help make this essential.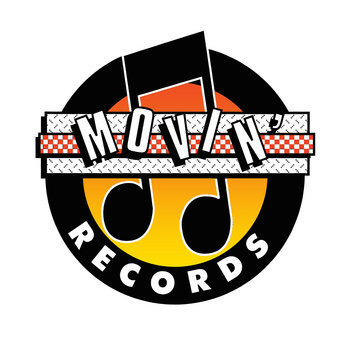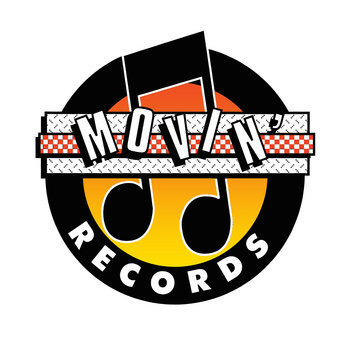 Brooklyn singer LaChandra Aarons debuted in 1987 with the pop dance of "Shy Girl," produced by Bob and Lola Blank. Written and produced by Blaze who she also worked with on "Can't Win For Losing" from 1988, "Just Started" is a far more gospel-flavored anthem. Tied with "Reachin" for one of the most euphoric house intros of all time, "Just Started" is New Jersey Garage at its most soulful.
Gospel's roots in dance music go back to the days of David Mancuso and Nicky Siano turning records like The Joubert Singers' "Stand On The Word" into anthems. The track was remixed in 1982 by Tony Humphries, who became a big champion of the gospel house sound. Perhaps the most obviously gospel rooted release on Movin', Guy Costley's "Somebody Here" is presented here with the original "Traditional Gospel Mix" as well as others by Kevin Hedge and original Zanzibar DJ Larry Patterson.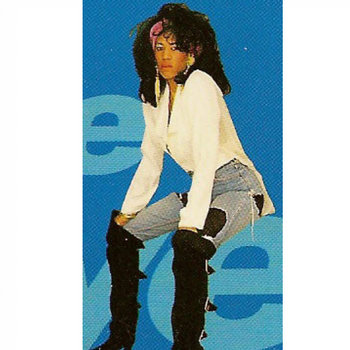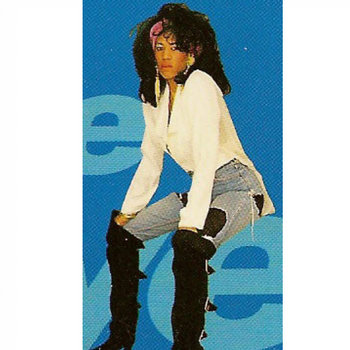 Like disco before it, some of the greatest voices in New Jersey Garage came from the church. A gospel singer and member of the Presbyterian Church, Holly Simpson (aka Dee Dee Brave) made her debut on vinyl for Movin' in 1990 with this Club Zanzibar monster. It was produced by a young Kerri Chandler under his Kaoz alias, and the kick heavy stamp he became known for features prominently.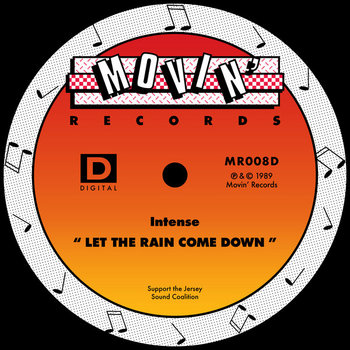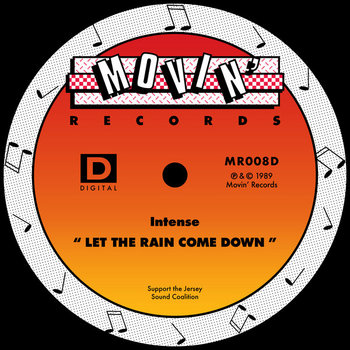 One of the few records licensed by Adams from another label, this addictive slice of uplifting piano house slipped out in 1989 on the Garage Movement EP by New Jersey's Intense. Fronted by Tyrone Payton and co-produced with Ace Mungin, the track features the vocals of Khison Vuane and Jasmina Oliver on a powerful piece of message music that was routinely hammered at Zanzibar. This version comes with unreleased dubs and instrumental from Tony Humphries.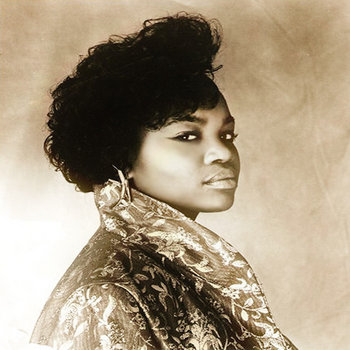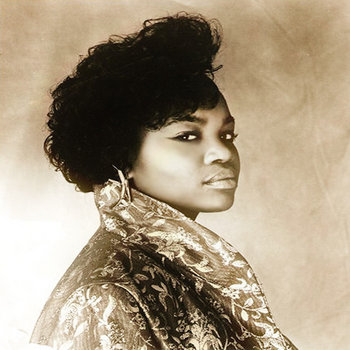 Teaming up with Chicago house legend Marshall Jefferson, New Jersey vocalist Vicky Martin recorded this euphoric slice of New Jersey deepness in 1988. With Jefferson's trademark production and Martin's soaring vocal taken to higher levels by Larry Patterson, the original mix is classic Movin'.