LABEL PROFILE
Revisiting the Catalog of Mooshy Moo, One of South Asia's Pioneering Indie Labels
By Adwait Patil · November 25, 2020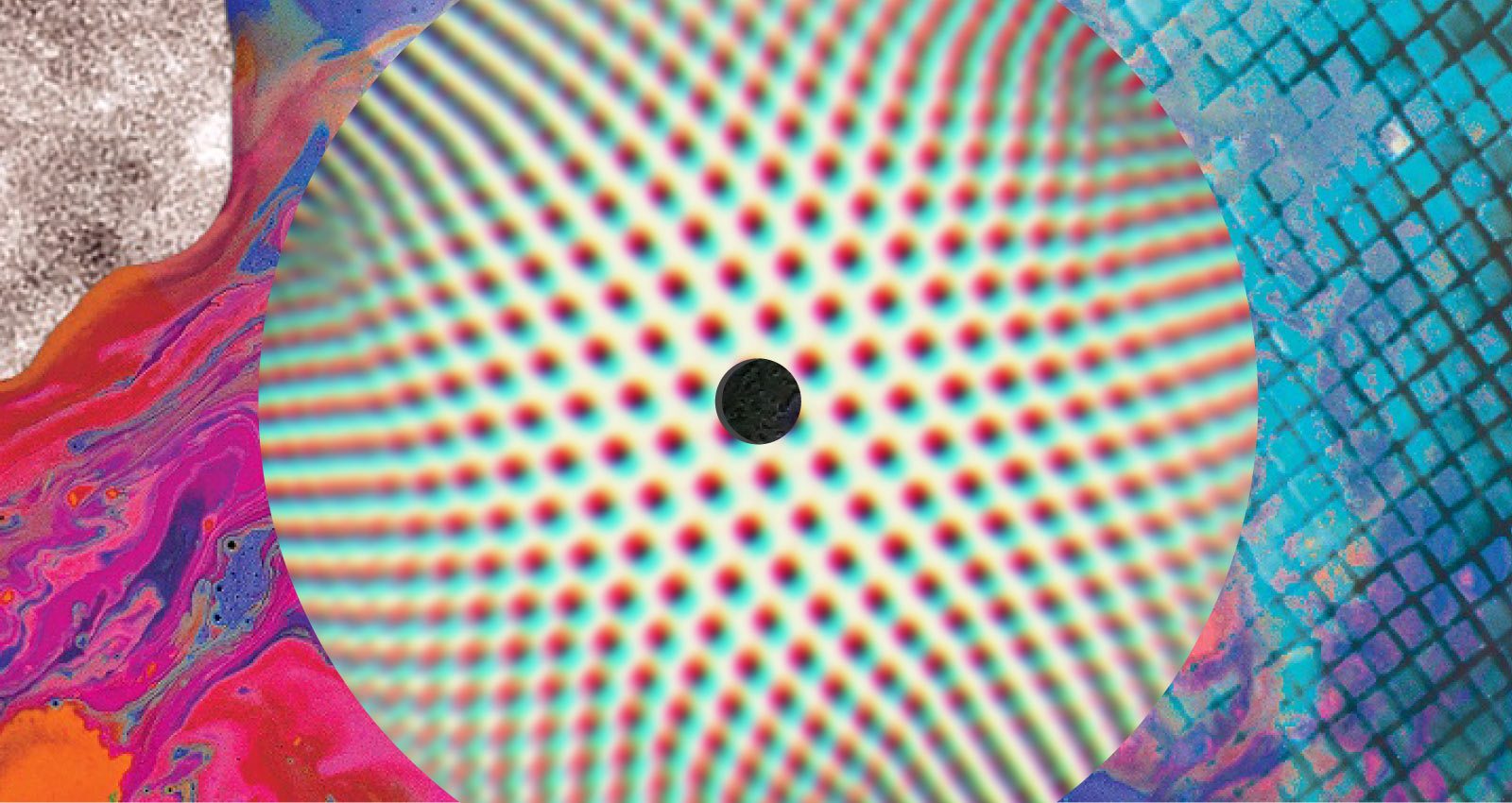 The diverse output of South Asian independent music has only really blossomed in the last decade. The subcontinent was busy playing catch up in the '00s—economic liberalization was still in its infancy while digital (and analog) life in the region's biggest cities was never in sync with other global metros. Unbeknownst to the numerous collectives, labels, agencies, and crews that operate in the area today, the de facto blueprint for their success was charted in 2007 by a bunch of 20-something creatives in Karachi, Pakistan.
Thirteen years ago, Sheryar Hyatt and Reem Khurshid co-founded Mooshy Moo. Though it can be disputed if Mooshy Moo was the first "indie" label in the region, the label's pioneering legacy is unrivaled. Mooshy Moo's DNA runs through much of Pakistan's contemporary experimental art scene. "We just wanted to put out music and artwork for free," Hyatt said in 2013. In the early '00s, non-film music in South Asia was having its pop-rock moment; anthemic guitar ballads and boy bands were in while electronic and experimental music were in sort of a pre-embryonic stage. Hyatt recalls that having a laptop on stage at the time meant a 100% chance of someone calling you "weird."
Hyatt, who records as DALT WISNEY among other aliases, first began producing in 2002 after reading about FruityLoops in a magazine. "I ended up getting a cracked version of FruityLoops and started making shitty, overdubbed cassettes on my Sony hi-fi," he said in his last recorded interview four years ago. Over the last five years Hyatt has faded offline and stopped releasing music after putting out a solitary track in 2015. Hyatt—whose father Rohail founded Vital Signs, one of Pakistan's most successful pop bands, and was the brains behind Coke Studio—mostly operated behind the scenes, choosing to heavily invest in others. After attending the 2006 Red Bull Music Academy in Melbourne, the Hyatt house in Karachi became a sonic incubator. Sheryar taught a young cohort of musicians how to use DAWs, plugins, and equalizers.
Among this group was Mole, an experimental band that grew out of the Hyatts' basement. "There was an absence of other labels but it wasn't something that we were necessarily conscious of," says Ziyad Habib, aka Noahs Heark, and a former Mole member, whose first two releases came via Mooshy Moo. Alongside Mole came //orangenoise, a shoegaze band that shared multiple members with Mole, including Sheryar's younger brother Danial, who produces as Nawksh. Mooshy Moo's stellar but short six-year run solidified a bonafide alternative scene in Pakistan, not only putting it on the map but spearheading a new revolution in South Asia.
Without Mooshy Moo there would be no Forever South, a natural and immediate successor that picked up right where Mooshy Moo dropped off. Or, across the border in India, the newer artist-led collectives Consolidate and Jwala would not have their north star. Colombo's Jambutek Recordings and Dhaka's Akaliko Records also followed Mooshy Moo's artist-led model and have since helped grow the scene in Sri Lanka and Bangladesh.
Here are six projects that encapsulate the sound of Mooshy Moo.
This is where it all began for the label. Sheryar Hyatt attended the RBMA in 2006, in Melbourne, alongside artists like Flying Lotus, Aloe Blacc, and Nina Kraviz. DALT WISNEY has since been his preferred moniker. This EP is equal parts beat-tape and an early experiment in sampling. An assortment of staccato drums layered underneath sharper melodies on guitar and piano, are tied together by guided meditation scripts. "All you need to do is relax, let the sounds wash over you," says a voice on "Under the radar," while another on "Sci-fi dot friends" sends out a timely reminder: "At the top of pattern two, there's a loop that's very easy to get trapped in."
Mole was an experimental band whose members have since gone on to work as producers, composers, and touring musicians. Formed by a group of friends, including Sheryar Hyatt's younger brother Danial, the scene at the time was discovering the marvels of home production and the freedom that came with it. "Once we realized we could make tracks on a computer, everyone had their own computer," Danial says. This EP is rough around the edges. Chunky guitar riffs were recorded over live drums and then sent through a digital washing machine of effects and plugins, all being used for the first time. On "Stagefright," a grounded and punchy EP highlight with the affirming vocal line "It's alright if you've got stage fright," the band's production chops shine through.
No longer bound together solely by jam sessions or practice, the Hearts EP by Mightyhook was among the first collaborative releases that was cooked up in Karachi during the digital revolution. A collaboration between friends Faizan Riedinger and Mustafa Rizvi, Hearts embodies the aspirational sound of a bubbling Pakistani city. "It became convenient to start working on music remotely with friends as everyone was slowly leaving the city for college and stuff," Riedinger, who also played in Mole and //orangenoise, says. The EP is one thick sonic wave which rolls around, but never really loses its shape. On "Please" the duo use a hypnotic vocal sample, melting it into a quick, almost interlude-esque, short ambient wave. On "Select" things get lighter and quicker as the duo shift focus onto a gradual melodic scale, sprinkled with the faintest of percussion. Riedinger says he was inspired by a lot of LuckyMe's early releases, including Hudson Mohawke's early work.
"Nightfalls Reverie" is a 17-minute piece by Zeerak Ahmed, a sound and installation artist who records as Slowspin. Ahmed got in touch with Mooshy Moo because of common friends in Mole. True to its name, the songs are dreamlike; melodic breaks operate underneath a blanket of acoustic psychedelia, as Ahmed's voice makes and breaks each section with an introspective narrative. Ahmed's imaginative soundscapes and contemplative melodies made her an instant outlier in the male-dominated scene. Her songwriting and production skills brought a new dimension of Pakistani sound to Mooshy Moo. "I feel grateful to be the first female producer on the label, and to be added to the list of artists that I grew up listening to and seeing at underground gigs back when we all were kids in Karachi," she says.
Toll Crane is the project of Talha Asim Wynne, a Karachi-based dance music producer who followed in Hyatt's footsteps and was selected for the RBMA in Tokyo in 2014. His solo output is largely made up of dance-floor friendly mashups with shades of techno and house. Tracks like "Tollkno" and "Floor Stroll" are quick feet-shufflers held together by the faintest of hi-hats and a medley of twisty synth melodies.
Merch for this release:
Cassette
Noahs Heark, the project of musician Ziyad Habib, is another solo project that came out of Mole. Habib, also an RBMA attendee (in 2015), was primarily a bass player and vocalist before he began his solo project. As Noahs Heark, Habib took on much more than just low-end frequencies; he namechecks Aphex Twin and Boards of Canada as inspirations here. On EP highlight "blue breathes," Habib runs a chime-like melody through battered and chopped beats and on the eponymous track "little tree" his percussive sounds come closer to that of traditional instruments like the tabla, submerging beats under a low-key melody and a faint string section. "We were just making music and really hadn't thought about labels," Habib says of the time. "I knew the Internet was where we could go and share our music, but we weren't really thinking beyond that."