LABEL PROFILE
Discover the Cutting-Edge Dancehall Sounds of the Mixpak Label
By Amaya Garcia · December 05, 2018
By the time the Brooklyn independent label Mixpak took the stage at the Red Bull Culture Clash in 2016, they had already established themselves as a favorite label among forward-thinking dancehall artists and fans. But Culture Clash was something different; as the biggest soundclash in the world (28,000 people turned out to watch the 2016 clash), it had the ability to make or break a crew's reputation. Winning would put them on the map as fiercely competitive selectors, and the clash was a once-in-a-lifetime chance for the label's producers and DJs to put their ingenuity front and center, going head-to-head with other world-renowned artists. Naturally, Mixpak wasn't taking the opportunity lightly. They assembled a murderer's row of artists and producers: label head Dre Skull, New York bass expert Jubilee, famed Kingston selector Tony Matterhorn, dancehall queen Spice, reggae and dancehall artist Kranium, and world-famous dancehall vocalist Popcaan. And then, they got to work.
"We only had about four weeks to prepare for the clash, so it was a daily chase for dubs and constant strategy discussions," Dre Skull, neé Andrew Hershey, explains. "[The team] worked 16-hour days getting every component and every piece of the plan ready. A clash is basically controlled chaos, and you have to be ready for anything, so the full strategy in terms of what would happen in which round was still in flux until moments before the clash started—even then, we were making adjustments as things progressed."
The hard work paid off: Mixpak were crowned the victors of the 2016 Culture Clash, and their visibility sky-rocketed. In the next few days they appeared as a team on the front page of respected music magazines like FADER and, most importantly, had fans scrambling to identify key tracks from their master mix. The group's approach to making the mix rendered Shazam useless; they had access to some of the best dubplates in the dancehall world, which allowed them to assemble a unique gameplan. The group's set provides a handy guide to Mixpak's ethos; in their roughly 60-minute set you can hear a dancehall classic like Mr. Vegas' "Heads High" and Bunji Garlin's 2013 Afrofuturistic soca hit "Ready for the Road," a Miami bass track, and a major, live reworking of Major Lazer's classic "Watch Out for This." And while all of the songs share common musical DNA, the way those sounds are bent, reworked, distilled, and represented are unpredictable and compelling. It reveals the label to be not just a motley crew of forward-thinking musicians, MCs, and producers, but a team of artists less driven by genre than the magic that happens when musical lines are blurred to oblivion.
Mixpak belong to a whole generation of artists, producers, and labels helping change the perception of dancehall as simply a summertime novelty. "I think that dancehall is perpetually doing better than most people think it is in terms of cultural impact and the stature of its stars," Skull says. "But the consumption of dancehall is often taking place outside of the channels that mainstream institutions can see through their usual day-to-day lens. Popcaan is headlining Wembley Stadium this December—that's something like a 12,000 capacity venue. He is doing it as a solo headline show, and he's independent of the major label system. That's incredible, no?"
There's no better way to begin understanding "the Mixpak sound" than to look at the label's rising stars—those who are taking dancehall, grime, Miami bass, and other genres within electronic music and turning the paradigm on its head.
As an essential component of Mixpak's team during the sound clash, Jubilee's light shone the brightest when it came to lightning-fast DJ skills and expertly executed transitions. It's no wonder she's become a staple in the NYC club scene. But she cut her teeth in the Miami underground bass circuit. After a string of successful EPs, she released her full-length debut After Hours, on which she uses fast breakbeats, samples of recorded conversations, deep 808 basslines, and rich-but-minimal synth lines to make timeless tracks that chronicle hot nights out in Miami. It's a record that's both intensely personal and incredibly fun.
Dre Skull: "I was friends with Jubilee before she was an artist working with Mixpak. We were even roommates in a warehouse in Brooklyn for a time. She has always been an amazing DJ, and as she developed as a producer, her productions started commanding my attention. After Hours is a great encapsulation of who she is and where she came from, featuring production heavy on sub-bass, 808s, and 909s. There's no other artist I can picture making this album, and that's one of the reasons it stands out."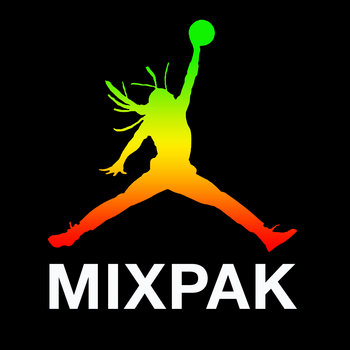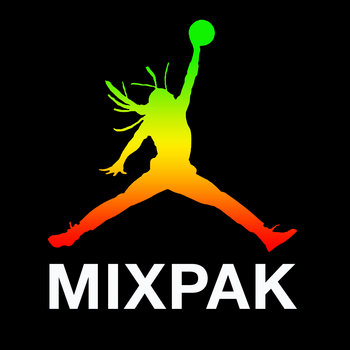 The Brixton native's mixtape features some of the densest and darkest dancehall, trap, and grime ever recorded. Security is a breathtaking listen, featuring music that's intentionally murky, sinister, and threateningly minimal—a fitting backdrop for expertly crafted tales of criminality, love, loss, and grief.
Dre Skull: "I was really excited when I first heard this music. I feel like this perfectly lays out Gaika's wide-reaching cultural ambition. He's weaving U.K., U.S., and Caribbean elements in a really unique way and, as time has passed, it's clear that he has been ahead of the curve. He's a great example of what we look for in an artist: someone with a strong vision who's excited to find a path no one else has traveled."
This record could easily sit in the Top 40 alongside Bad Bunny, Ozuna, and any other Latin trap and reggaeton favorites. But what sets the U.K.-Colombian producer's music apart is his refined approach to beatmaking, where minimalist percussion underscores ambient-like synth breaks and infectious house rhythms. It's Latin pop at its most chic and most melodic.
Dre Skull: "Florentino is a club producer that really stands alone. From the first songs I heard, I could hear he was an artist carefully refining his own sound, and he continues to expand his sonic language with every release. Fragmentos is a great example of his ability to weave hard-hitting club productions with something more reflective and emotional."
U.K. artist Murlo is an experimentalist who loves to make party music with an otherworldly twist. Odyssey is a dizzying club record, where Murlo changes frequencies without hesitation and mixes pop melodies with hard-thumping beats and exhilarating synth lines meant to evoke a journey into a subconscious realm of fantasy and wonder.
Dre Skull: "Murlo is a super talented artist who's created a whole world of Murlo. His productions are instantly recognizable as his own, somehow weaving weighty bass and floating elements that bring to mind some kind of fantastical alternate world. Additionally, he's an amazing visual artist who has created a world around his music through his paintings, illustrations, and animations. On top of that, he's an amazing DJ."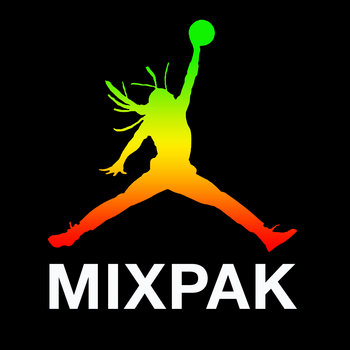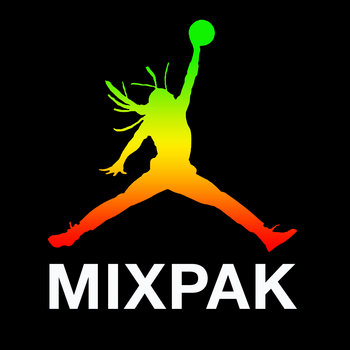 Before unleashing his debut full-length Pagan, Irish producer Benjy Keating released this string of singles on the label. His style is very peculiar—a producer from the Irish countryside making super minimal, dancehall-inspired tracks. His soft, melodic singing style evokes rich and sweet, pop melodies, while his rhythms remain subdued, with pianos and synths weaving in and out, but rarely coexisting. His production style is a fitting backdrop for his melancholic and poetic lyrics.
Dre Skull: "The first song I heard from Palmistry was 'Catch,' and I immediately reached out to him and wanted to hear more. He's a vocalist who writes and produces his own music and again, has created a very distinct sound for himself. His productions are often very minimal, but they're very emotionally resonant and evocative. I often think of him as an artist that represents what pop could/should be. His music is finally reaching pop heavyweights and compelling them to knock on his door."