LABEL PROFILE
Miami Label Mango Hill Records Carries On the Legacy of Latino Soul
By Maria Barrios · September 10, 2020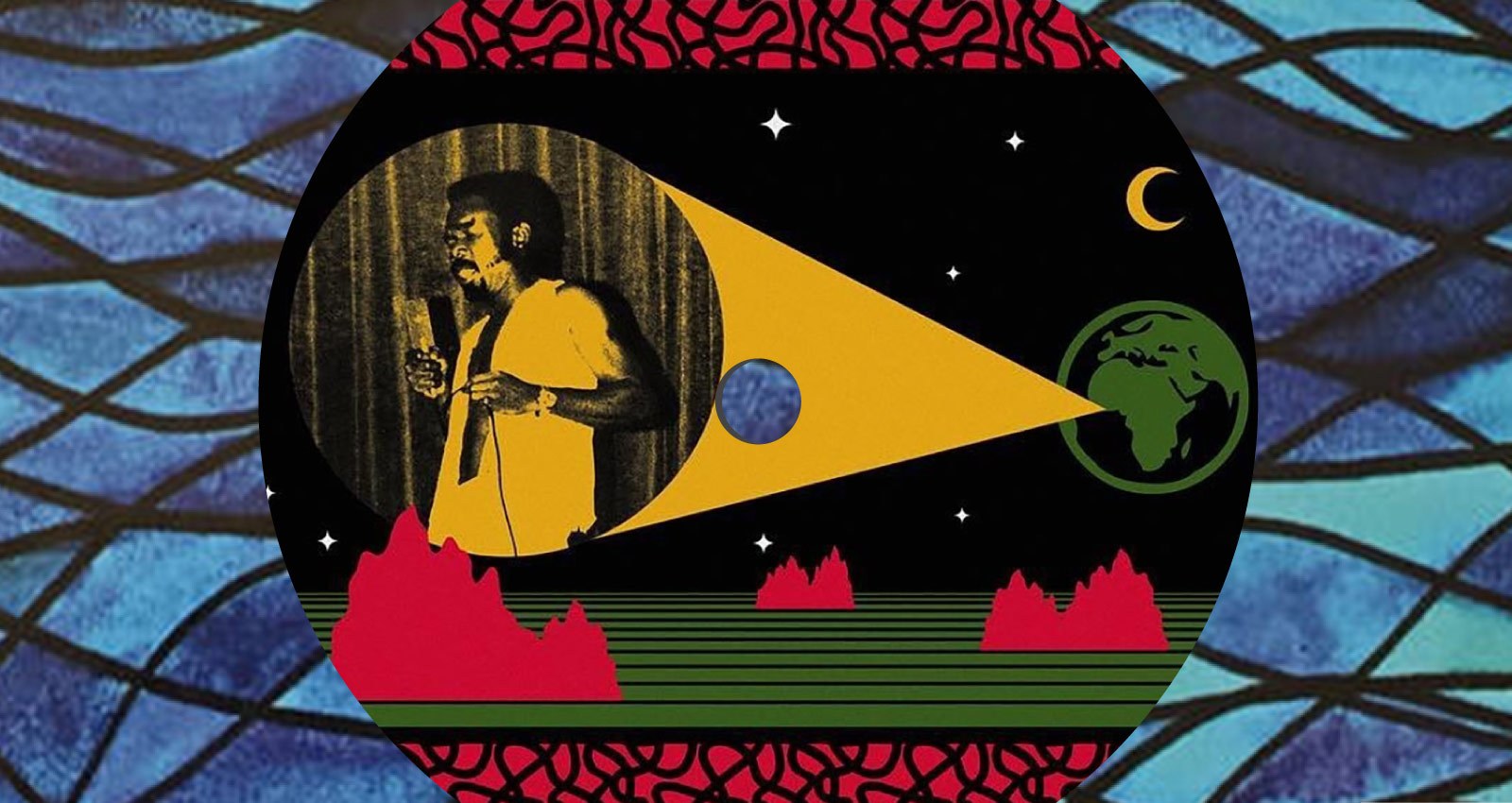 In 2015, Miami-based musician and producer Jason Joshua Hernandez Rodriguez was trying to grapple with the fortunes of his band, Ketchy Shuby, and the oppressive characteristics of the recording industry, where deals that do not benefit the artist are unfortunately all-too-common. The following year, he founded Mango Hill Records out of the desire to promote Latino music and allow artists to have a better hand at controlling their work. "I wanted to put out my own music and do my own thing," says Hernandez Rodriguez. "Mango Hill is Latinos helping Latinos, it's a real brown operation."
Since then, Mango Hill has built a catalog defined by a blend of old school soul, funk, and salsa, drawing inspiration from Latino artists' often-overlooked legacy in soul music. "Sometimes you still see an old formula, where Latinos in the band are playing in the background; we are trying to change that," Hernandez Rodriguez says. "Even though Latinos have been on the charts since the '60s, that's not what people wanted to see at the time, it wasn't conventional." 
Chicano soul was born back in the 1950's, when youthful energy and the need to immortalize romance and heartbreak in their own words drove young Latinos in the southwest United States to establish their take on the R&B-infused slow jams popularized by Motown Records. Tying bolero music with doo-wop, groups like Royal Jesters and The Blendells rose to regional and national fame, creating enduring anthems of true emotional power like "I Won't Love You Again" and "The Love That I Needed". But while California and Texas danced to the rhythm of Chicano soul, New York streets moved to a different tune. Singers like Puerto Rican Ralfi Pagán and Afro-Filipino Joe Bataan successfully blended street culture with boogaloo, soul, and salsa, creating a more dynamic repertoire influenced by Afro-Cuban son and funk. The success of artists like Hector Lavoe and Willie Colón established the reputation of flagship label Fania Records and its group Fania All-Stars, consolidating salsa music's reputation worldwide. 
The releases in Mango Hill's catalog embody elements of both these strains of brown-eyed soul, with warm grooves that range from the soft crooning of Joey Quiñones to the '70s funk revival of Scone Cash Players. But the label also stands out simply by being, in Hernandez Rodriguez's words, "brown people making music and having fun." Accordingly, with a good eye for vintage aesthetics and catchy 7" in the vein of Chicano "souldies", the label reflects the Latino community's resilience with profound joy. Following the tradition of labels like Fania, Mango Hill Records works as Hernandez Rodriguez's own love letter to Latin soul's roots and future.
Barrio Joyride
"Cool It"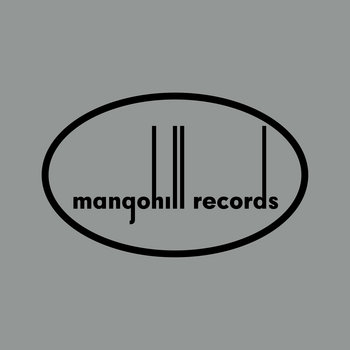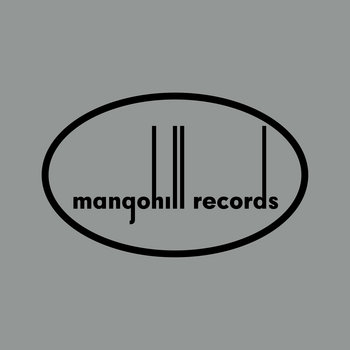 Merch for this release:
7" Vinyl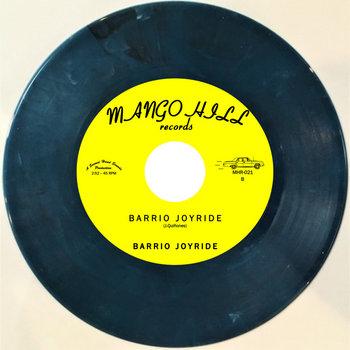 One of the latest 7-inches released by the label, "Cool It" is an upbeat soul-pop tune featuring East L.A.'s Anna Marie Castro, who also leads her own band, Anna Marie and The 5150's. Backed by the quintet Barrio Joyride, the track is reminiscent of classic lowrider souldies such as "Loving You", by Los Nombres. As Hernandez Rodriguez puts it, "'Cool It' is an infectious groove that makes us want to grab a wrench and open the nearest fire hydrant."
Merch for this release:
Vinyl LP, 7" Vinyl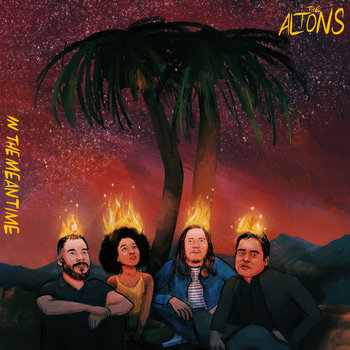 Hailing from Maywood, California, The Altons debut In The Meantime is Mango Hill's dive into Latin rock. Vocalists Bryan Ponce and Adriana Flores soar on the standout title track and closer "Maldito", seamlessly moving from garage rock to reggae balladry. With lyrics sung in Spanish that deal with the pain of unrequited love, "Maldito" boasts saxophone and trumpet arrangements along with breathtaking harmonies—a bittersweet closing note leaves the listener waiting for more.  
Merch for this release:
7" Vinyl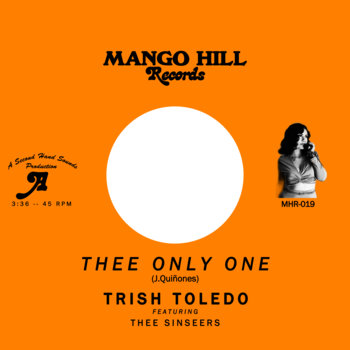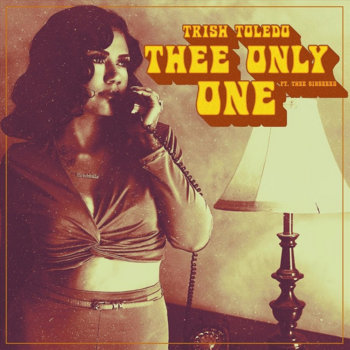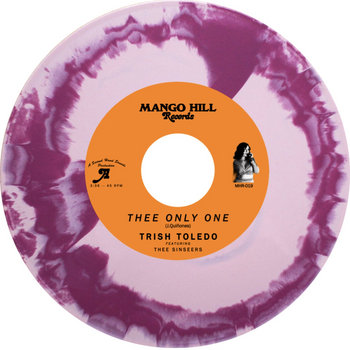 Born to an Ecuadorian father and Guatemalan mother, California singer-songwriter Trish Toledo (along with backing band Thee Sinseers) delivers a pitch-perfect single with "Thee Only One" on her Mango Hill debut. Toledo aims to be Southern California's resident soul Latin diva, and her impeccable delivery reveals that she's well on her way.
Merch for this release:
7" Vinyl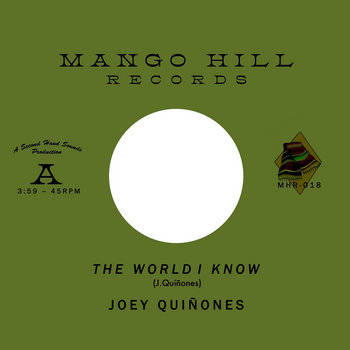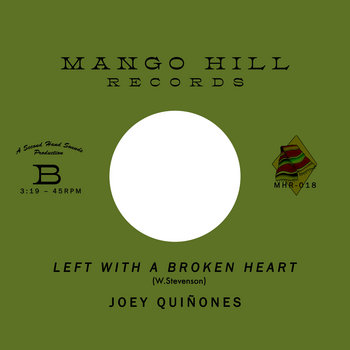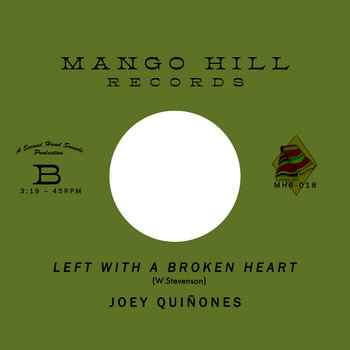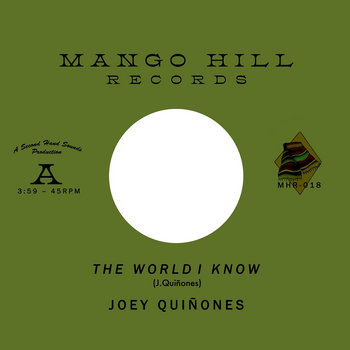 Growing up in East L.A., multi-instrumentalist Joey Quiñones inherited, in equal parts, a love for Motown and Chicano soul hits. Along with his band Thee Sinseers, Quiñones became a mainstay live act of many souldies parties, even landing a single for Daptone Records modern soul imprint, Penrose. A frequent player on many Mango Hill releases, Quiñones produces an exemplary two-sider of his own with this single. "The World I Know" invites us to dance a little closer while "Left With a Broken Heart" reminds us that love can be disappointingly fickle.
Merch for this release:
Vinyl LP, Vinyl
Mango Hill founder Jason Joshua Hernandez Rodriguez steps into the spotlight with his new group, Jason Joshua and The Beholders. Taking cues from his favorite old-time Latin soul singers, Hernandez Rodriguez assumes the role of a romantic crooner called La Voz De Oro (The Golden Voice) with effortless bravado. Alegria y Tristeza peaks with the song "Rose Gold": a dynamic ballad dominated by horn arrangements and a groovy organ line. "It's all about love and optimism, even when in loss," explains Hernandez Rodriguez. 
Born and raised in Miami, Chilean Afro-Cuban singer Mia diversifies Mango Hill's catalog by embracing synthesized tones and a deep groove that wouldn't be out of place in '70s night club. "Something About Your Love" uses a sultry narrative and catchy melody to tell the story of a mysterious love encounter gone wrong. With a sparse chorus that recalls Chic's "I Want Your Love," Mia's first cut is an intriguingly melancholy disco ballad. 
Merch for this release:
7" Vinyl
In the year 2020, with the power of search engines at our fingertips, it would be hard to describe an artist as anonymous, if not untraceable. However, such is the case for obscure Mexican-Bahamian organ player Sanjo, whose single for Mango Hill is equal parts giddy and eclectic. "Landings" is a funky A-side where dominating high notes mark, in Hernandez Rodriguez's words, "the sound of a man traveling to find the more is less approach, musically and eternally." Shifting approaches, "Mule & Hummingbirds" is the meditative B-side augmented by the talents of DJ and musician Andrew Yeomanson, a veteran of the Miami scene.
Merch for this release:
Vinyl LP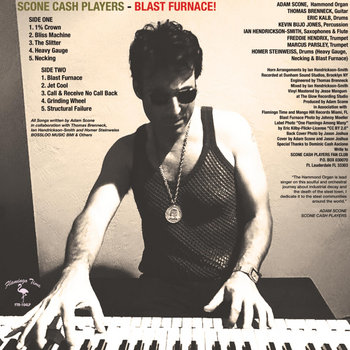 Blast Furnace is Hammond-driven funk from New York musician Adam Scone. Through playing along with boogaloo legends Lou Donaldson and touring with his group The Sugarman 3 (along with saxophonist and label owner Neal Sugarman, of Daptone Records), Scone became part of the retro-funk revival that Mango Hill Records continues to uphold. Unlike the offbeat, clownish sounds of Hammond-only records from the early '60s, Scone finds equilibrium by shredding alongside the vibrant trumpet and percussion orchestrations. Blast Furnace is eleven tracks of pure psychedelia that coasts on a sustained, hypnotic melodic high.