LABEL PROFILE
How Luxury Records Became Sweden's Home for "Dirty Pop" Music
By Aaron Carnes · November 01, 2017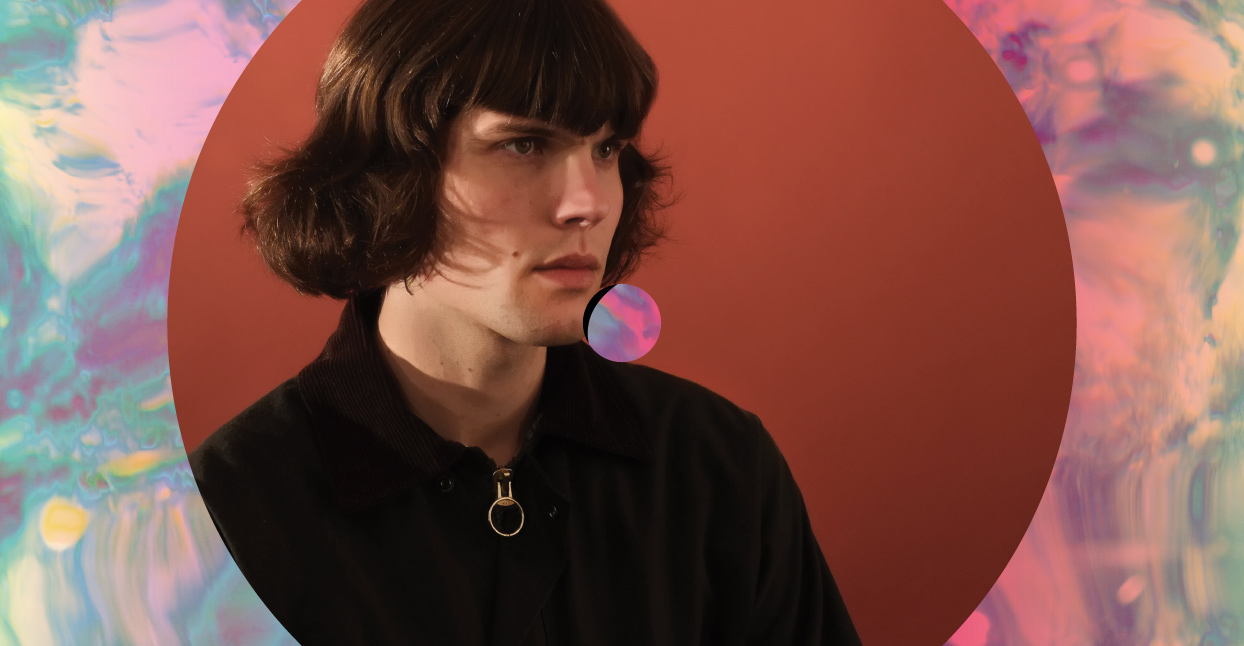 Over the past five years, labels like PNKSLM and Höga Nord have helped foster the Swedish indie scene, finding a sizeable audience for their detours into weirdness. But it's Gothenburg's Luxury Records, which started back in 2006, that brought Swedish indie music to international ears.
Though not as weird or experimental as some of the country's other labels, Luxury Records have provided a home for what label owner Rasmus Hansen calls "dirty pop." "The production isn't the most important thing," Hansen says. "It's just great pop melodies." If you go back 10 to 15 years, Swedish radio was dominated by highly-produced pop artists like Robyn and Lykke Li. Those artists are still popular, but there's now more room for grittier indie pop bands like Makthaverskan, Agent Blå, and Westkust, particularly on Swedish National Radio Channel P3. Makthaverskan's 2013 sophomore album, II, had three singles getting radio airplay.
Hansen's label has released nearly 100 titles in its 11 years, with bands ranging from sweet and poppy to hard-edged post-punk. But even the heaviest record on the label is chock full of catchy hooks. Hansen isn't interested in quick hits and fleeting radio play; he wants Luxury artists to hone their talent for the long haul.
Before starting Luxury, Hansen—still in high school at the time—ran a label called Smashing Time. He eventually folded the label and regretted that decision. Rather than resurrecting Smashing Time, he launched Luxury, and focused on working with bands who wanted to build careers. He modeled Luxury after labels that he loved—like Factory, Sub Pop, and Creation—not so much in terms of sound, but in the fact that they were brands you could trust, regardless of whether or not you knew anything about the individual bands.
"I wanted to release bands that I could work with more, not bands who would put out seven-inches then quit," Hansen says. "It's more of a management, really, than a record label. I release the records, but I also book a lot of shows with the bands and help with the press. I do everything for the bands. I think it's most fun to build the band from nothing up to as big as possible."
Everything on Luxury is released physically. That used to be CDs, but nowadays it's mostly vinyl. In 2012, Hansen put his label on Bandcamp, and even shut down his website in favor of making Bandcamp his primary online presence. Of Luxury's vast catalogue, we chose 15 of their best releases.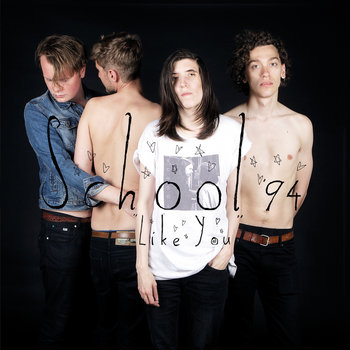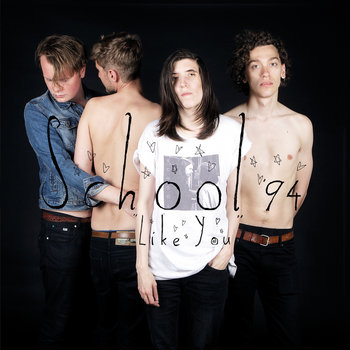 Merch for this release:
Compact Disc (CD)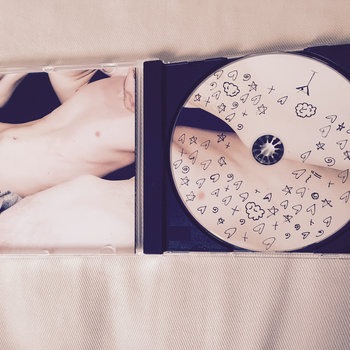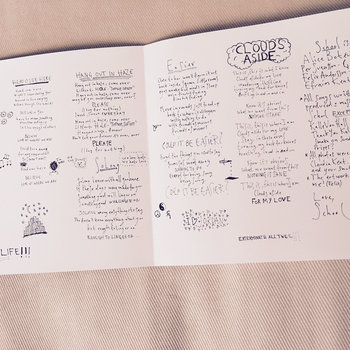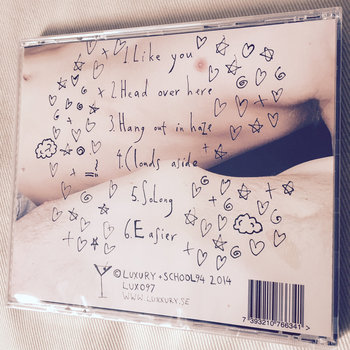 School '94's vocalist Alice Botéus creates soaring, instantly-emotive melodies that travel straight to the gut, against a backing of dreamy, lo-fi Smiths-y guitar parts and '80s post-punk drumming. As a solo artist named Alice B, Botéus has generated more popularity in Sweden (and a sound more in the vein of The Cure's poppier tendencies). But School '94 is more obscure, despite the band's ability to craft perfect melodies soaked in nostalgia—whether you can understand Alice's words or not. Like the best shoegaze from the '80s, all the instruments on Like You seem to blend into a single sound, with the chilling guitars poking creating a competing melody with Botéus's anthemic melodies. The bass is the secret weapon here, driving the songs.
Even before the melodies kick in, the Balearic pop beats of Boat Club's only EP Caught The Breeze are built for the dancefloor. The melodies play second fiddle to the upbeat disco beats and bittersweet sweeping guitar-and-keyboard arrangements. The deadpan vocals temper the party, adding just the right amount of reverb-soaked dreariness. Breeze was released back in 2007, and was Luxury's fourth release. Thought it was never a hit, it's been consistently discovered by new listeners, and is now Hansen's top-selling physical record.
Though they're a shoegaze band with their eyes fixed on fuzz pedals, Westkust write songs that have the urgency of a pop-punk band. Last Forever is bursting with confidence—it's full-steam ahead, a collection of 10 near-perfect heavily distorted pop songs with hardly a down moment. Westkust share two members with fellow label band Makthaverskan, and while there are some musical similarities between the two bands, that's hardly a bad thing. Westkust sound as though they are creating music in-the-moment, and standing an equal distance from one another and playing off one another's energy.
Behold the contradiction of My Darling YOU. They've never released a full LP, but have 12 EPs under their belt, each containing just a handful of tracks. Each song breezes by in a few short minutes, and each one feels like a call-to-action. But in contrast to the music's brevity, the song names and EP titles are often ridiculously long. Take the brilliantly-titled I will exclude you with my body language, which takes longer to read than listen to. It's an excellent garage rock record on which the duo's lead singer has a tattered voice with more heart than precision—channeling Lou Reed and the exuberance of Kevin Rowland. This is another early Luxury release, and one of the stranger ones, but even with hefty studio polish and autotune, it would still feel offbeat.
Makthaverskan, II
The biggest band on Luxury's roster is Makthaverskan, who routinely draw anywhere from 800 to 1,000 people to their club shows, and even more to festival gigs. II was a hit, garnering ample radio play in Sweden and netting critical raves Stateside. II is the band's biggest album to date. These powerhouse full-tilt pop songs rise and fall on the work of singer Maja Milner. She sets the tone, singing about her inner life and personal struggles, while the band dishes out a guitar-driven bubblegum sound. But the rage that lies just beneath the surface cuts the sweetness: "Fuck you, leave," Miller sings on the opening track, "Antabus." Makthaverskan are salt and sugar in one irresistible package.
Agent Blå is the future of Swedish indie pop. The group of mostly teenagers have made an indelible mark with their self-titled debut, full of dark pop songs. Hansen refers to them as the "children of Makthaverskan and Westkust," meaning that they grew up on a steady diet of these bands, and came back with their own version of the sound, one that leans heavily on crystalline guitars and moody vocals. It has plenty of energy, but there's also ample space in the music, and a kind of intimacy in the way the songs are recorded and performed. Makthaverskan and Westkust are bands that seemed designed for the amphitheater, but Agent Blå is best savored in small clubs, or through headphones. The eerie backing vocals accentuate the gothy elements of singer Emelie Alatalo's lead vocals.
The stone-faced stare of Guggi Data on the cover of Rock/Pop doesn't exactly set an upbeat tone, but the music inside is feel-good, noisy twee-pop. The album should have been released a year or two ago—it's been mixed and mastered for a while now, and Hansen says he had a lot of labels outside of Sweden express interest. Ultimately, they never bit, and considering the sheer number of rock 'n' roll earworms the record contains, that's more than a little shocking. "Guggi Data" is the stage name of Gustav Data Andersson, guitarist for Makthaverskan. The record has the same bittersweet undercurrent that characterizes much of the Luxury catalogue, but it's mostly happy, summertime, high-energy music, something to listen to on carefree drives at sunset. It's a record made up killer guitar riffs and punch-you-in-the-gut melodies.
"I'm afraid of losing you / I'm afraid to die" goes the refrain to the opening track of Paliptation's self-titled outing. It's this kind of gut-wrenching simplicity that's at the heart of this Swedish duo's music. These are very personal bedroom songs, full of guitar-led melodies, and boasting male/female harmonies so seamless, it sounds like a single raspy voice, whispering heartbreak into your ear. The beats keep a steady pace, but are pushed so far back in the mix they never threaten to overpower the record's tenderness.
Katakomb is the rare band on Luxury augmented by a DJ. The group made one EP before its members then went off to do solo work. They reconvened a few years later for the underrated Giant. It's an atmospheric indie pop record, channeling just a hint of Sigur Rós. In light of the success of other bands in Luxury's catalogue, Giant is a record Hansen feels didn't land the way it should have. The group's diversity of sound may have something to do with that. They can ground a song in a hypnotic rhythm one moment, and then go for full-on classic rock bluster the next. The melodies are mesmerizing, vaguely recalling Animal Collective's penchant for trippy repetition. The group locks into a steady groove with the finesse of a road-tested band, and they keep the studio wizardry to a minimum—though the occasional orchestral layers appear, to emotional effect.
Xenia Kriisin, Hymn
There aren't many artists on Luxury's catalogue that could be described as "art-rock," but Xenia Kriisin's Hymn—a stirring meditation on death, religion, and life—fits the bill. The fractured but gorgeous music is the perfect setting for Kriisin's haunting voice. Kriisin isn't religious, but she is fascinated by the subject, and often using it as a metaphor. And while the title Hymn is fitting, Kriisin's background in jazz and theater also comes into play; she can write a song like "Blackout," which uses minimal instrumentation to summon a wave of emotions, then go into a song like "When The Sea," which sounds like it was composed for an orchestra. Even with all of the album's discussions of death and Christianity, it still feels relatable and personal.
It might come as a surprise to people outside of the country, but there aren't many pop artists in Sweden who actually sing in Swedish. That is certainly true of the bands on Luxury Records, but Farväl till ungdomen is the exception to that rule. Hansen has doubts Farväl till ungdomen will connect to non-Swedish speakers, but on the other hand, with melodies so gorgeous, who cares if you can understand the specific words? Luxury has released two of his records, and both feature incredible songwriting, low-key guitar arpeggios, and emotive performances. But Öronbedövande mörker, the newer of the two, is the stronger of the two. The album cover has no words, just an image of a ship weathering a storm at sea, with a lighthouse in the distance. Or maybe it's about to crash? You can't really tell, and the music on Öronbedövande mörker has that same level of ambiguity and suspense.
Holy Now's "Wake Up" might well be the stongest single in the Luxury catalogue. The jangle-pop song is the kind of thing that demands you fall in love with it the second you hear it. Yet it's hardly a guilty pleasure—there's a subtlety to the song, in its building melody, its instrumental guitar-lead chorus, and it's desperately sad lyrics: "Tell me something new, I'm dying." This is in the embodiment of melancholy, packaged in as palatable a form as you can imagine.
Luxury has released a lot of music since their formation in 2006—this list of essential 15 records is only scratching the surface. But the best single record to begin a Luxury Records collection is the compilation Luxury 20006 – 2006 Best Of. Hansen created this mix last year as a way to commemorate his 10th anniversary as a label. He assembled 21 of the catchiest, most accessible tracks from all corners of the catalogue, and what's striking throughout Luxury is the astounding level of pure pop perfection.
A majority of the bands on Luxury are from Gothenburg, but It's For Us is one of the few from Stockholm. The band also has a heavier, more dissonant sound than the label's favored dream-pop style. They even look the part: dark clothes, tattoos, heavy makeup. In other words, It's For Us have one foot in goth-punk, but never steer too far away from those dazzling pop hooks. Lyrically, It's For Us deal in relationships and breakups. Dissonant, heavily-distorted guitars and drums clash with synths and drum machines to create a swell of delirious goth-pop.
—Aaron Carnes