LABEL PROFILE
A Journey Through Luaka Bop's Psychedelic Soul
By Marcus K. Dowling · March 15, 2017
For nearly three decades, Luaka Bop has stood to the left of the domestic pop zeitgeist. By highlighting esoteric world music—from William Onyeabor's synth-funk to Zap Mama's polyphonic Afro-pop—the label has set a high standard for diverse and expertly-curated art. Founded in 1988 by Talking Heads vocalist David Byrne, Luaka Bop embodies a strange musical ethos that doesn't land anywhere in particular. The label name comes from a package of Sri Lankan orange pekoe tea Byrne once purchased in the United Kingdom. "The initial concept was no concept," Byrne says on the label's website. "I act like any music fan, just the same as when I was in junior high and high school. Whenever I found a record I thought was especially cool, I'd play it for my friends and hype it and watch their reaction."
Byrne, a self-professed fan of Brazilian pop and Spanish rock, released Brazil Classics 1: Beleza Tropical as Luaka's first compilation, which was a step-up from the unofficial mixtapes he had been making for friends. He followed with three more Brazil-themed compilations, then released two projects from pioneering dream-pop duo A.R. Kane. From there, Byrne and label president Yale Evelev branched out to other musical subgenres—from Cuban rock to Afro-Peruvian soul—and has released at least 80 albums on Luaka to date. Here are nine of its essential projects.
Zap Mama—Adventures In Afropea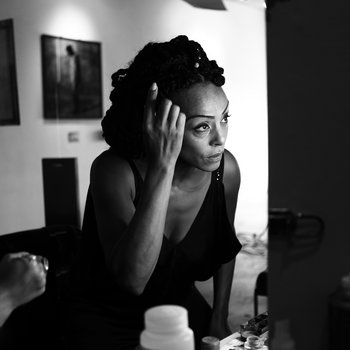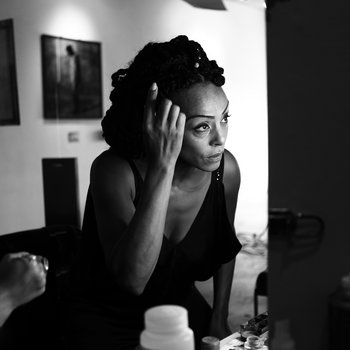 Merch for this release:
Vinyl LP
Adventures in Afropea is Luaka Bop's first-ever solo artist album release. Recorded by Zap Mama, the 1991 LP examines her identity as a Congolese-Belgian pop artist existing in a complex socio-political space. With its strong post-colonial overtones, Afropea is progressive and revolutionary, released when Luaka still had global distribution through Warner Brothers. Designed to bridge cultural gaps while fostering respect for one another, Adventures in Afropea quickly defined the label's mission statement: to occupy the most unique lane in global pop while saying something real in the process.
William Onyeabor—Atomic Bomb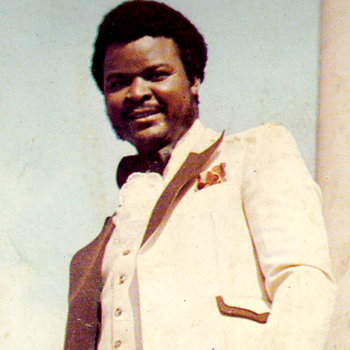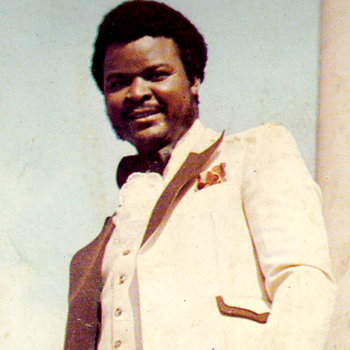 Merch for this release:
Vinyl LP
William Onyeabor's disco-themed Nigerian funk is arguably the most "unpolished" music released on Luaka Bop. But there's a certain charm to it, and albums like Atomic Bomb still resonate today. The eponymous single from Onyeabor's sophomore album is a masterful mix of suave composition and coy songwriting that just works. Though lyrically similar to George McCrae's 1974 smash "Rock Your Baby," the track employs Muscle Shoals-style guitar chords and Hammond-inspired organs, giving it a driving rock quality. Elsewhere on the album, "Better Change Your Mind" resembles what could've happened if singer Eddie Kendricks and Al Green's backing band were forced to cut a dance record. If you're new to Onyeabor's discography, Atomic Bomb is the best place to start.
Los Amigos Invisibles—The New Sound of the Venezuelan Gozadera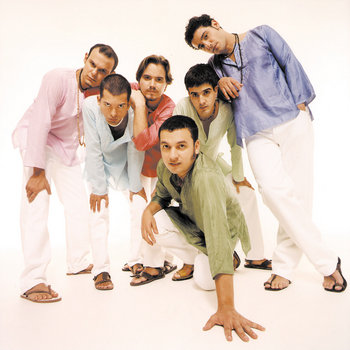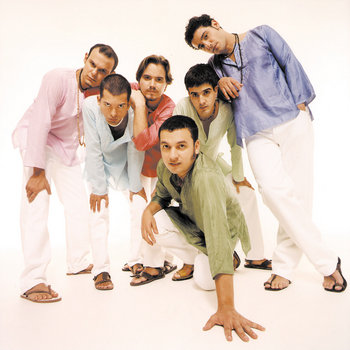 Merch for this release:
2 x Vinyl LP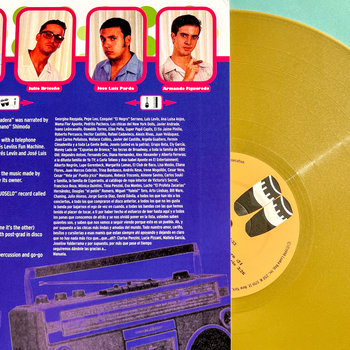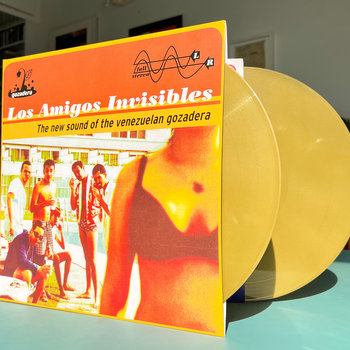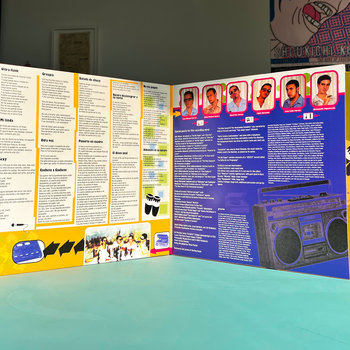 This album introduced the wider world to Venezuelan party music by combining a robust blend of disco, funk, and acid jazz that Luaka Bop described by saying "[music] hasn't sounded this chic since Chic." STo this day, it remains a wild sonic experience. The ability to comfortably navigate tempos, vibes, and genres makes Los Amigos Invisibles an important band. "Sexy" is Afro-Latin funk and soul with a disco groove that somehow represents all those sounds simultaneously. This blend wouldn't work without the proper cultural awareness; in the hands of Los Amigos Invisibles, it's soulful and seductive magic.

Javelin—No Mas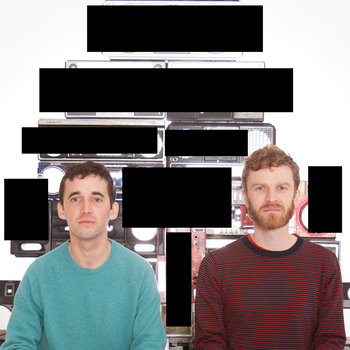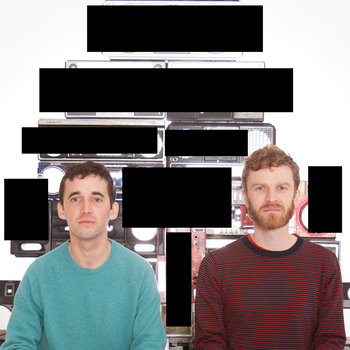 Merch for this release:
Vinyl LP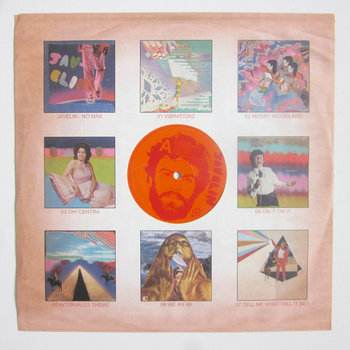 In 2009, No Mas was suggested to me as sort of a "Best of" Javelin record. The multi-instrumentalist duo had five projects before this, including self-released albums and a smattering of a- and b-sides. Compilations are one of Luaka Bop's strong suits, so a collection focused on Javelin makes sense: "Moscow 80" sounds like trance-y, Moroder-esque electro, and "Oh! Centra" straddles the line between '80s boom-bap hip-hop and the Super Mario Brothers soundtrack, while "C Town" sounds like the type of techno-influenced indie rock favored by groups like Animal Collective.
King Chango—The Return of El Santo
Merch for this release:
Vinyl LP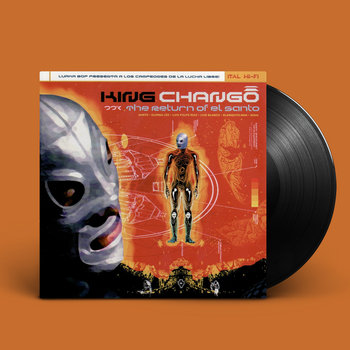 On a label like Luaka Bop, a Mexican-themed alt-pop pro wrestling concept album isn't out of place. New York's King Chango—the band is named for the Afro-Cuban God of War—released this LP in 2000, but its cinematic scope still makes for a refreshing listen. From the Ozomatli horn section that colors the ska punk of "Full Time Business," to the dubby drum and bass of "Champion Sound," there's a lot to explore here. The group, a self-described "coed band of Venezuelans, Asians, Dominicans, Nuyoricans, and more," honored their lucha libre inspirations with a recording that would work equally well at a county fair in Laredo, Texas or an underground rave in Brooklyn.
Floating Points—Elaenia
Merch for this release:
Vinyl LP, Compact Disc (CD)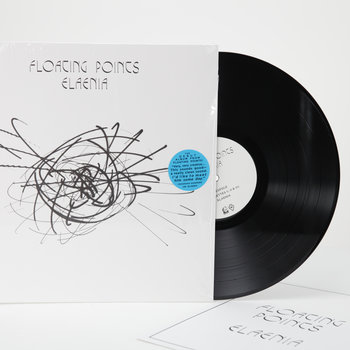 If there's such a thing as "math rock," then the term "math future bass" should be invented to describe Floating Points' (aka neuroscientist/composer/producer Sam Shepherd) 2015 release Elaenia. In mathematical terminology, a floating point is used to represent a decimal point as a movable object that reflects a difference in magnitude between two numbers of exponential size. Comparatively, Elaenia's "Silhouettes" is a 10-minute track separated into three-movements, weaving elements of soul and classical arrangements into a compelling production. "Peroration Six" has a subtle sound that rises as it plays, bubbling to a volcanic peak that ends without warning. While Elaenia is more atmospheric than other releases, it still fits within Luaka Bop's incredibly vast catalog.
World Psychedelic Classics 1: Everything is Possible: The Best of Os Mutantes
Merch for this release:
Vinyl LP, Compact Disc (CD)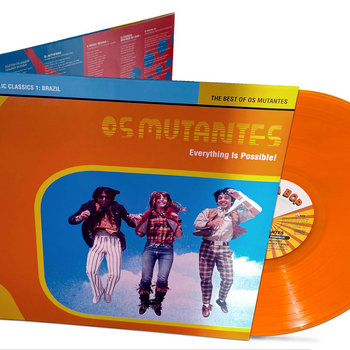 On a label known for its weird mix of releases, David Byrne said himself that Os Mutantes (Brazilian for "The Mutants") could be the weirdest. A genetic recombination of John Cage, The Beatles, and bossa nova, Os Mutantes "was too strange and beautiful to live for very long," he once said. Still, there's something in blending the groovy psychedelia of The Zombies' "Time Of The Season" and the breezy cool of say, Antonio Carlos Jobim, on an album that's equally entertaining and bizarre. A song like "Ando Meio Desligado" is abnormally great, and when listening to the work of more modern artists like Beck and Cibo Matto, their legacy is readily apparent.
David Byrne—In Spite of Wishing and Wanting
David Byrne's career has taken a more adventurous turn after his years fronting Talking Heads. In 1999, his desire to try new things led him to work with the Brussels-based dance troupe Ultima Vez for In Spite Of Wishing And Wanting, an album loosely based on the stories of '60s and '70s Argentine writer Julio Cortázar. Famed for his work during the "Latin American Boom," a time when Communism and Cold War politics shaped the region, Cortázar's work was anti-Communist and pro-Surrealist. The album's first single, "Horses," reconfigures African chants, played backwards and squelched into smithereens. On this release, Byrne wanted to disconnect genres from their cultural moorings. As a result, In Spite of Wishing and Wanting is moody and political, a piece de resistance full of sonic discombobulation.
Luaka Bop—Twenty First Century Twenty First Year
Given that Luaka Bop started because Byrne wanted to make cassette mixtapes of "rare" Brazilian records he'd purchased for his friends, it makes sense that Luaka Bop's compilations tend to be globe-trotting takes on this foundational idea. Take Nouvelle Vague's cover of Blondie's 1979 hit "Heart of Glass" as an example. The French cover band's genius is in somehow being equally grounded in French new wave cinema, the post-punk new wave movement, and Portuguese bossa nova. Blondie's "Heart of Glass" was initially recorded as a punk reggae ballad, and then re-recorded with a drum machine as a disco anthem. Thus, Nouvelle Vague's chilly bossa nova version is directly in line with the song's original intention. Says Nouvelle Vague's Marc Collin about the remake: "I envisaged a young Jamaican with his acoustic guitar singing 'Heart Of Glass' in his Kingston township suburb." It all comes full circle.
—Marcus K. Dowling