LABEL PROFILE
The Playful Eclecticism of Lex Records
By John Morrison · September 05, 2023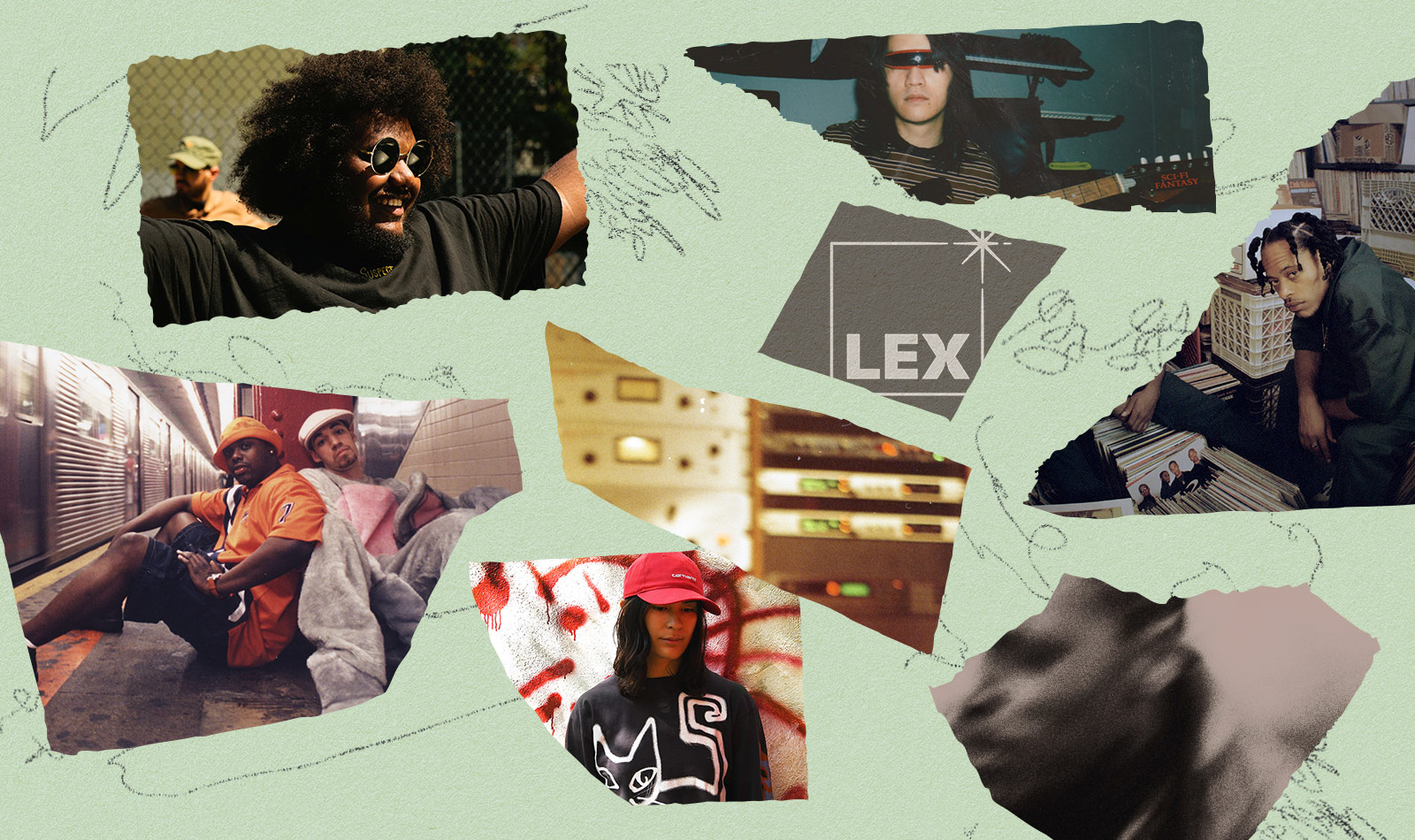 For the last 22 years, London-based indie label Lex Records has earned a reputation as a home for underground hip-hop, experimental electronic music, and beyond. Initially founded as an imprint of pioneering electronic label Warp, a cursory glance at the label's discography reveals playful eclecticism that stays true to the company's experimental and hip-hop roots. Lex's founder, Tom Brown, grew up as a young hip-hop and hardcore punk enthusiast in the city of Bradford in West Yorkshire, England. During Brown's teen years, a wealth of genre-defining rap records were being beamed in from across the Atlantic. These records would prove to be crucial in shaping Brown's taste moving forward. "I was 15 in 1990. 1990 to 1993–94 was a really amazing time in hip-hop." Brown says. "De la Soul, A Tribe Called Quest, Beastie Boys, Nas, and Wu-Tang Clan were huge for me."
After graduating and a short and miserable stint at the University of Leicester, Brown ended up attending a university in Sheffield. During this period, Brown would first come into contact with the flagship Warp act: Autechre. "We used to go out every night, and one of the clubs in town was called The Old School that played hip-hop and big beat stuff, like Fatboy Slim and bits of techno in the main room. And then, in the back room, they'd have kind of more interesting DJs playing. The Autechre guys, Rob and Sean, used to DJ in the back room at The Old School once a month."
Hearing Autechre play their monthly four-hour sets of old-school hip-hop, electro, and various obscure rap records made an impression on Brown. A couple of years later, he would graduate and secure a job working in Warp's mailroom. Brown cut his teeth and built relationships with artists locally and abroad by throwing a hip-hop night in Sheffield called Dropping Science. Following Warp's move to London in 2000, Brown informed his Warp's founders Steve Beckett and Rob Mitchell, that he was going to try his hand at launching his own indie hip-hop label. A few days later, Warp returned with an unexpected response: an offer for a partnership between Warp and Lex. Warp would provide the funding, and the fledgling label would benefit from Warp's prestige, while Brown would handle curation of the label's roster and releases. When Lex Records dropped its first 12-inch, Disflex 6's Hot Season EP, Brown was only 21 years old.
Rooted in the taste that Brown spent years honing in England's underground hip-hop scene, Lex Records has built a vast discography. The label has put out dope albums from respected rap veterans like MF DOOM, Prince Po, Sage Francis, and Ghostface Killah. Dangermouse-helmed projects like The Grey Album and Gnarls Barkley's St. Elsewhere have even pierced the glass ceiling dividing the underground and the mainstream. Today, Lex Records is flush with young talent like Fly Anakin, zzzahara, MIKE, and YUNG MORPHEUS, releasing fantastic records with the label in recent years.
---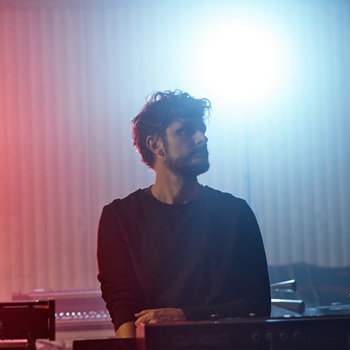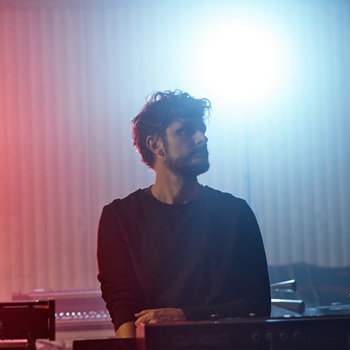 Merch for this release:
Compact Disc (CD)
Seed To Sun is the 2002 hip-hop opus from producer Boom Bimp (aka Bryan Hollon). A surprise hit and a sleeper in the canon of great hip-hop albums of the early aughts, Seed To Sun melds quirky sonic experimentation with some truly beautiful melodic touches. The album opens with "Roads Must Roll," a blissful track with soaring strings and a wistful electric piano motif. Taking its name from the term for the fusion of jazz and classical coined by the composer Gunther Schuller in the 1950s, "Third Stream" picks up on that genre-busting aesthetic that Schuller envisioned. With its deft turntable scratches, upright bass, and ominous vocal samples, the track feels like a meeting point between hip-hop and jazz improvisation. Anticon's Doseone and Buck 65 make guest appearances, showing that Hollon is as adept at producing for vocalists as he is crafting instrumentals.
Merch for this release:
Compact Disc (CD), T-Shirt/Shirt, Vinyl LP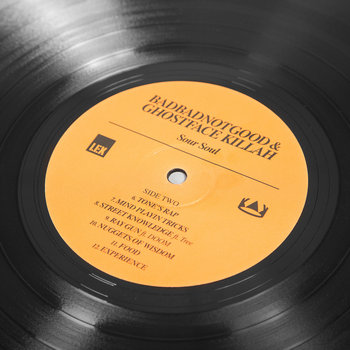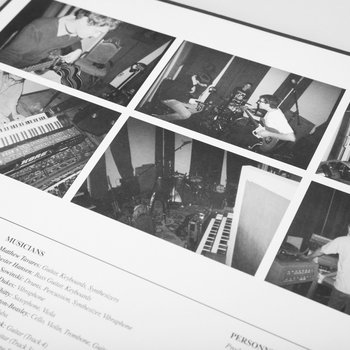 At first glance, Toronto-based jazz band BADBADNOTGOOD and Staten Island rap legend Ghostface Killah may not seem like sure creative bedfellows. Ghost's greatest work on albums like Supreme Clientele have been driven by dusty, chopped-up samples. On their 2015 album Sour Soul BADBADNOTGOOD does not attempt to approximate the production that Ghost is used to rhyming on. Instead, they provide him with a sonic environment complete with its own unique spirit and texture. From the dreamy, tremolo guitars on the song "Gunshowers" (feat. Elzhi) to the dramatic organ and brass on "Mind's Playing Tricks," BADBADNOTGOOD crafts a cinematic world for Ghost to play in. Lyrically sharp and sonically rich, Sour Soul is an example of jazz and hip-hop meeting in the middle beautifully.  
Skinemaxx is the first of two EPs from Richmond, Virginia rapper Fly Anakin and producer Foisey. An MC/producer duo with impeccable chemistry, Foisey and Fly Anakin bring a youthful energy to these tracks. As the EP's title suggests, Skinemaxx (Side A) is jam-packed with violence, sex, rap, weed smoking, and shit-talking. The single "Blicky Bop" is a standout with its smooth, quiet storm-style sample coupled with a drill drum pattern. "Affirmations" (feat. Pink Siifu) is a smooth and cinematic tune and Foisey's production is woozy and hazy here and throughout. The entire EP is tied together with skits that are reminiscent of the skits found on De La Soul Is Dead. Short, sweet, and full of fire, Skinemaxx Side A (and Side B) is a quintessential Lex gem.
Merch for this release:
Compact Disc (CD), Cassette, Vinyl LP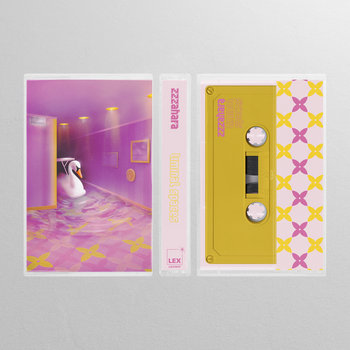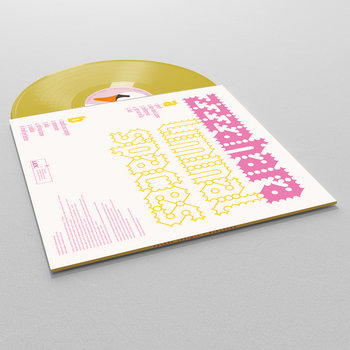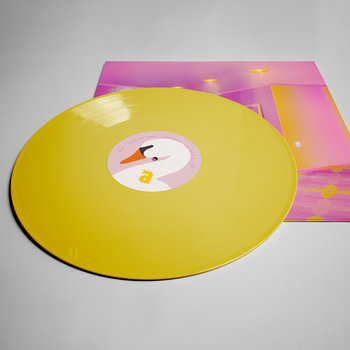 Los Angeles-born guitarist and singer zzzahara's 2022 album liminal spaces is a bit of an anomaly in Lex Records's hip-hop-heavy discography. Zzzahara's songs are dreamy, post-punk anthems with a rough, intimate character. The album's opener, "g(url)," sets the tone with understated guitars and an uptempo beat. "They don't know" is a punk-y tune whose lyrics pull us deep into the heart of seduction. "Bulletproof" feat. Mareux has a distinctly '80s new wave feel with vocals drenched in a wave of reverb. Liminal spaces builds upon the sound of the past, but it's not a "retro" album. These songs reference the music of the past on its way to putting a decidedly modern spin on them.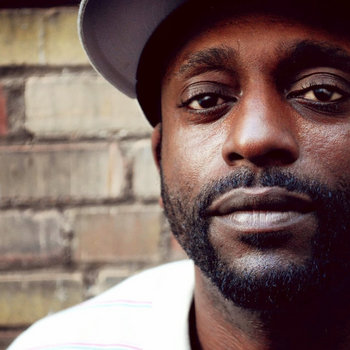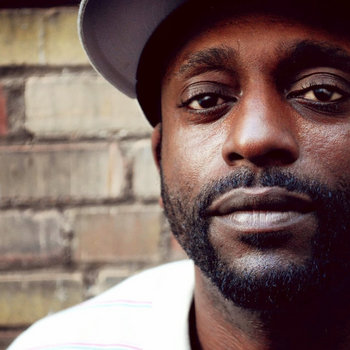 As one-half of the trailblazing '90s rap duo Organized Konfusion, Prince Po had a hand in advancing the art of rhyming over beats. The Slickness is his debut full-length, and the album displays Po's versatility with some sincere attempts at club music alongside dizzying lyrical exercises. With tough, head-nodding sonic landscapes produced by the likes of Dangermouse, J-Zone, Madlib, Richard X, and himself, the beats hold Po down as he flexes some impressive skill. "Bump Bump" is a fun anthem featuring Raekwon and Madlib's swinging, minimal beat. J-Zone chops a handful of samples precisely, crafting a trippy beat for Po's bombastic delivery on "It's going strong." With innovative beats and lyrics, The Slickness is both of Lex's early catalog and a harbinger of the kind of quality records they'll release in the future.