LABEL PROFILE
Leaving Records is Dedicated to the Art of Curation
By Blake Gillespie · August 18, 2017
In 2007, Matthew "Matthewdavid" McQueen was sitting in the studio of dublab radio during a Ras G show, when an artist named dak took over the session with an original beat set. McQueen, at the time an intern for both Plug Research and dublab, was blown away by the music he heard coming from the speakers. Dak's unconventional sound, which blended glitchy syncopation with murky low-end production, got McQueen's wheels spinning. As he listened, he began to realize that artists like dak were making music that was too experimental and adventurous to find a home at most record labels.
"Dak was a diamond in the rough," McQueen says. "It was clear that if I did gain his consent and permission [to sign him and release his album] that it would be a very strong, new sound, from a new artist, to help launch a new label."
That moment in the dublab studio marked the beginning of Leaving Records, a label rooted in Los Angeles beat music and ambient, but which has grown to become a sanctuary for musical free-thinkers. Co-founded with visual artist Jesselisa Moretti, Leaving calls its ethos "all-genre," which indicates the label's openness to the possibilities of music, and its aim of knocking down genre walls so that all sounds are permitted. Leaving is a place for Ras G's Afro-space age beats, the innovative percussion techniques of Deantoni Parks, Julia Holter's art pop, Laraaji's ambient zither meditations, and Knxwledge's dusty soul breaks. The label has few hard rules, but one of them is that Matthewdavid doesn't sign artists that he has not befriended first.
In that way, Leaving is an expression of both Matthewdavid's expansive taste and his social circle. The label's first release was technically Matthewdavid's Disk Collection, but the catalogue began in earnest with dak's standthis cassette—a format that, in 2009, was still thought to be archaic. After that initial dublab session, McQueen and dak quickly became close friends, hanging out at dublab and trading beat tapes. McQueen says that dak, like many artists he knows, "doesn't let everyone in his head" which he associates with the mark of a genius.
From there, McQueen and Moretti kept soaking up the sound of L.A. With each friendly encounter, either in the dublab offices or through an introduction at a local event, the Leaving roster began to grow. The celebrated producer Carlos Niño introduced Matthewdavid to Deantoni Parks at a dublab anniversary party after one of the first Technoself sets. The two bonded over the fact that they were both from Atlanta, and soon a record was in the works. Beatmakers like Ahnnu and Knxwledge traded song files with Matthewdavid across the country for years; when they finally relocated to Los Angeles, the bond of friendship turned into a deal with the label.
"All the work we've done for the L.A. beat scene has slowly but surely put us on the map," McQueen says. "I'm always hesitant to fixate and focus on beat music when I'm talking about the label, but if I'm being super realistic, that's what people know us for the most."
As a way to combat that pigeonholing, the label was determined in their efforts to evolve the label's roster. The first major curveball came in the form of Julia Holter's Tragedy LP. Holter was a friend, introduced to the label through dublab, but she quickly became an inspiration to Matthewdavid. The 15th release on Leaving, Tragedy thwarted expectations, an avant-garde vocal pop record inspired by the Greek play Hippolytus, full of glassy synths and serene vocals. It was the first step in a new direction; after Tragedy, Leaving would release an ambient dream pop record by Trance Farmers, and noise transmissions from EMV.
"The cross-pollination, the passion for genre-less curation, the persistence towards nebulous genre has paid off, I suppose," McQueen says. "I've come to find that folks have different ideas and interpretations of what the label means to them. Then there's closer friends or followers that dig everything. I don't care if you're that kind of fan, or you only identify with the label for one particular facet. The vision always was and forever will be that all-encompassing, all-genre curation. It's weird and ambiguous and explicitly undefined. You wouldn't think something like this would keep going. But people fuck with it, and I'm stoked."
Here are some of Leaving Records' essential "all-genre" releases.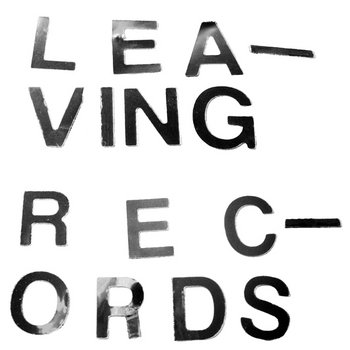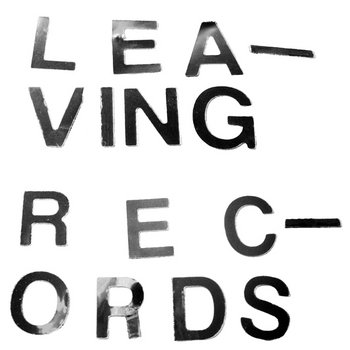 The Detroit transplant was a recluse in Glendale when he first encountered Matthewdavid and effectively launched Leaving with 100 copies of this 21-song opus of murky, psychedelic beat music in 2009. Standthis was praised by Low End Theory founder Daddy Kev and BBC Radio 1 DJ Mary Anne Hobbs, and though he never became a pillar in the Low End Theory residency, to Matthewdavid, dak defined Leaving's ethos. "Dak is a genius, and he doesn't let everyone into his head. Like all geniuses, he has rules. Dak has remained one of the pillar artists that defined the label. He has a visionary way of thinking about music."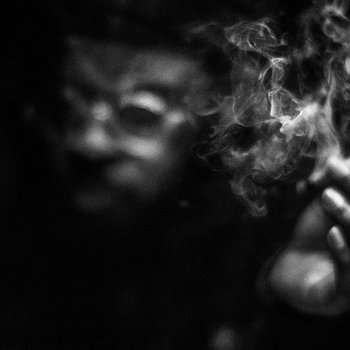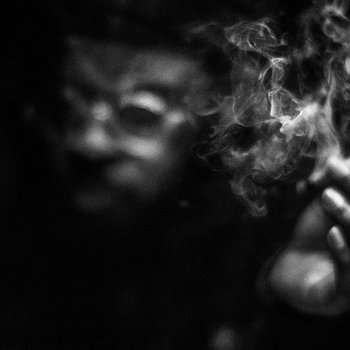 Matthewdavid connected with Knxwledge when he was still living on the East Coast. Anthology, their first project together, was little more than Knxwledge and Matthewdavid cherry-picking the best songs from the former's Bandcamp page. But Buttrskotch, released in 2012, is the crown jewel of beat tapes, an album that follows in the footsteps of Madlib and Dilla, full of buttery breaks that crack with vinyl warmth. It's a sonic precursor to NxWorries' Yes Lawd!, which has coincided with Knxwledge production credits on Homeboy Sandman's Hallways, Action Bronson's "Durag vs. Headband," and Kendrick Lamar's To Pimp A Butterfly. "When he moved to L.A., I just approached him," McQueen says. "It was really easy. Nowadays it's not so easy, because he's a monster producer."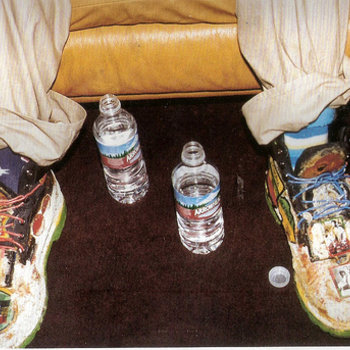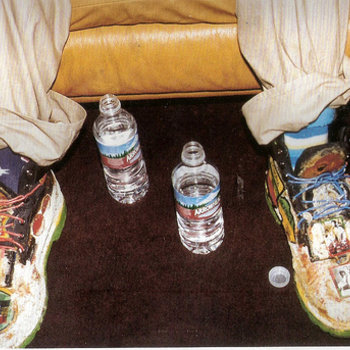 World Music is a peace offering to faithful beat heads who were about to experience Leaving Records explore the realm of New Age. While Matthewdavid considers Perception to be Ahnnu's master work, the catalyst for that album was World Music. Deranged loops collide with blown-out jazz samples that slip into ambient suites. The bricolage recordings are warped and tenuous like a good dak cut, but the sound is fuzzy and worn like the vintage crackle of a Knxwledge beat. "Ahnnu was always one of those weird, shadowy collagist figures," McQueen says. "It was same vein, but different state. Legends or inspirations of mine have listened to Ahnnu. He's made a great deal of impact on these influential musicians and composers. World Music, it's just the complete realization of Leaving Records-style sample-based collage album work. It's kind of timeless."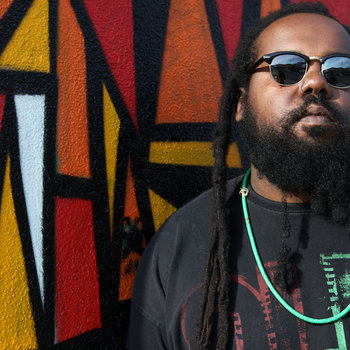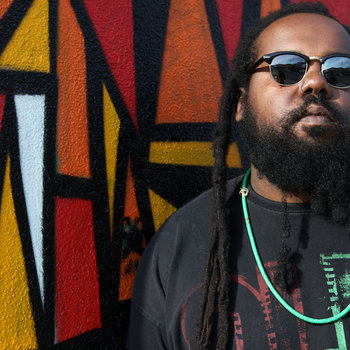 Merch for this release:
Vinyl LP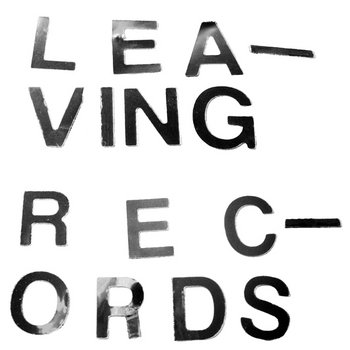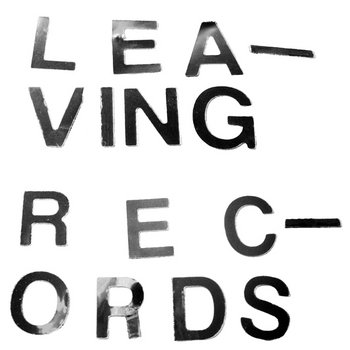 Matthewdavid's favorite Ras G tape will always be whatever Ras G tape is coming up next. According to Matthewdavid, that's Stargate Music, which already has a followup in the works. One of the most prolific artists on Leaving, Ras G's Raw Fruit series is probably his most well-known output, but The El-Aylien Tapes is a space age Rastafarian communicating with Sun Ra's spirit on Saturn. 5 Chuckles: In The Wrld, along with Koreatown Oddity, is an unsung head trip in the vein of Madvillainy that's capable of causing dry eyes and contact highs. "Ras G has had so many breakthroughs and has undergone so much self-taught learning to craft this incredible sound," McQueen says. "He's doing great engineering work and accessing certain frequencies where his production game is getting really strong. Things have more dynamic range."
Merch for this release:
Vinyl LP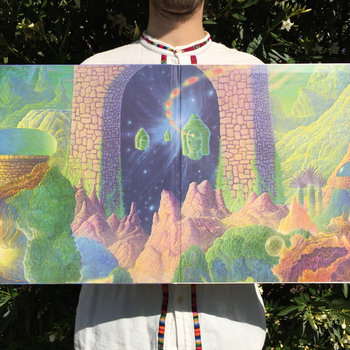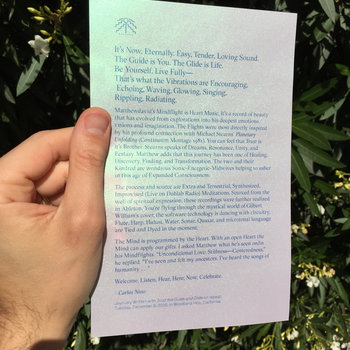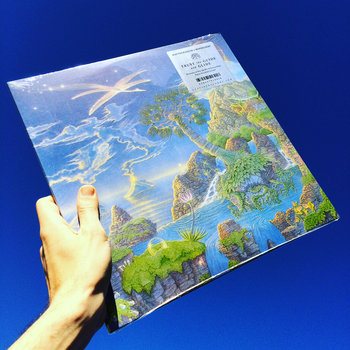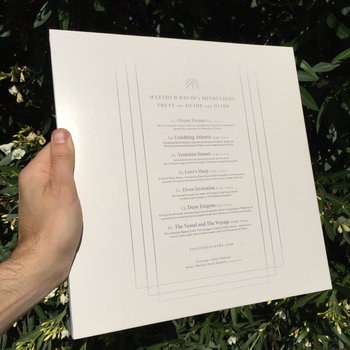 There are Leaving fans who miss Matthewdavid's work as a beat producer. His exploration of cosmic consciousness through the New Age sounds of Matthewdavid's Mindflight are cushy retreats into inner peace. Trust the Guide and Glide is an airy GPS system designed to help listeners navigate their way to a lightness of being. Sourced from Matthewdavid's dublab broadcast Mindflight Meditations, the album offers healing sonics meant to accompany meditation. And while these days he's most interested in creating New Age compositions, he also let slip the fact that he's still producing beats, and is considering ways to bridge the two worlds.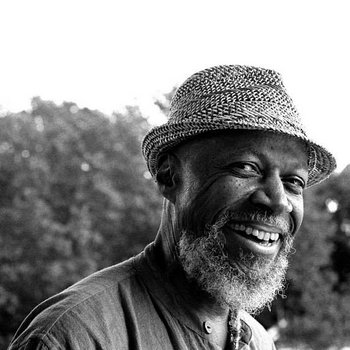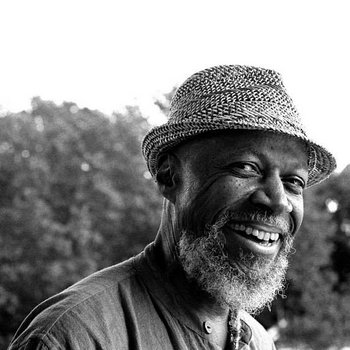 Merch for this release:
Vinyl LP, Cassette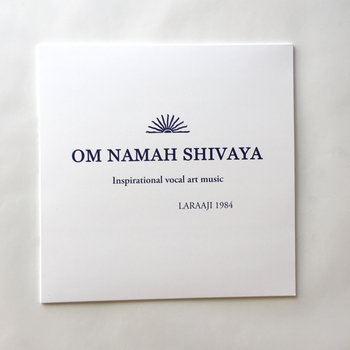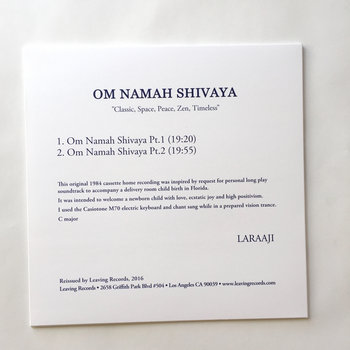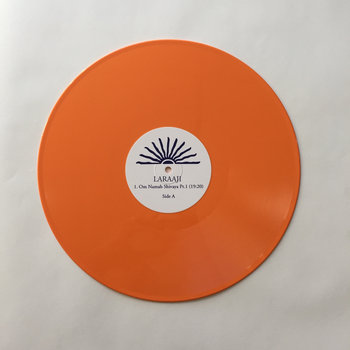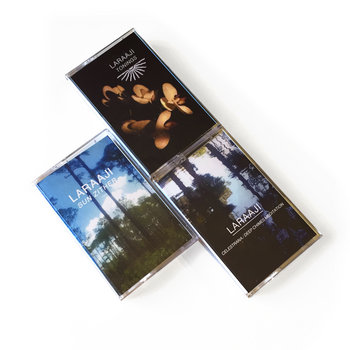 Matthewdavid tries not to reissue records, but he made an exception for the seminal works of New Age music's brightest star, Laraaji. Om Nama Shivayah / Be Still and Glow compiles three cosmic sessions recorded between 1978 and 1983 that have never been released in their unabridged form. And while Matthewdavid says working with Laraaji is a blessing, the bond goes much deeper than music. "He trusted me, no questions asked. He didn't even give me the 'cassettes?' reply when I told him how I wanted to release it. He was stoked and trusting. I'm in a beautiful mentoring and spiritual guide relationship with Laraaji. It's the biggest blessing I've achieved from the label. You learn about him, and the person he is, and he makes it really easy. He's not closed off. He's a joyous, positive, brilliant beam of shining light. It couldn't have happened with anybody else."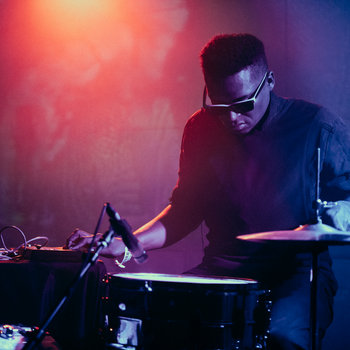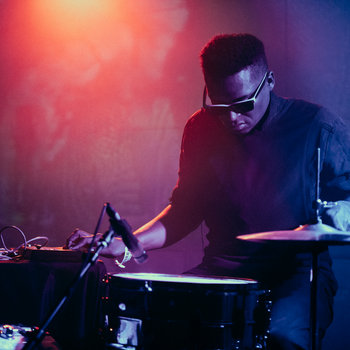 Merch for this release:
Vinyl LP
Deantoni Parks's Technoself is another anomaly in the Leaving catalogue, but no matter where this record landed, it would be a groundbreaking event. It marks the introduction of Parks's distinctive percussion style, much of which was collected from a dublab anniversary concert. "It just so happened that whole performance was being recorded," McQueen says. "A couple of cuts on that record are from that moment when I was in the room discovering Deantoni and what he was doing with Technoself. It was a pure, original, once in a lifetime, awe-inspiring moment. We tracked down the recordings."
M. Geddes Gengras, ISHI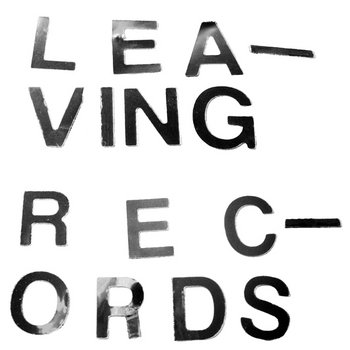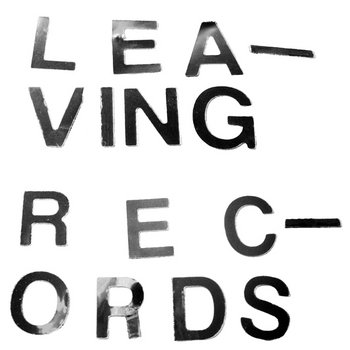 Merch for this release:
Vinyl LP
Dedicated to lost loved ones, ISHI is one of the few records Matthewdavid will outright call a masterpiece. Gengras is an influential figure in the Los Angeles underground, and ISHI is one of his many achievements. The modular synths resonate endlessly and, unlike a lot of ambient compositions, ISHI is not background music. It's physically demanding and emotional, even though its hues are soft and subdued. "That record was finalized right when my daughter was being born," McQueen says. "It was a beautiful, coming-into-fatherhood, therapeutic meditation record for me. It was sensitive record for Ged, too. It's dedicated to people he's lost, and it was a sonic vigil—a tribute in remembrance. That emotion is so resonant in the sound of that record. I want that record to be in print and accessible for awhile. It's a pillar of ambient music."
Merch for this release:
Vinyl LP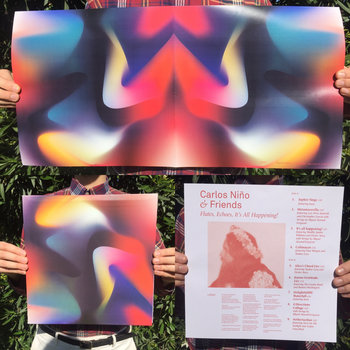 One of L.A.'s many jack-of-all-trades, Carlos Niño is one of those vital characters in a community that introduces people to one another. Matthewdavid credits Niño for many of the friendships that led to significant contributions in the Leaving catalogue. "He's a longstanding L.A. friend of mine who's championed my work and the label's work since the beginning. He's introduced me to so many people, and I'm so thankful for him." Flutes, Echoes, It's All Happening! is a testament to Niño's rolodex. The "& Friends" includes Kamasi Washington, Miguel Atwood-Ferguson, Dexter Story, and Madlib—a veritable who's-who of Los Angeles music. The collection spans space and time, impervious to categorization. Each improvisational moment celebrates the confluence of genius that passed through Niño's radio show, Spaceways Radio.
-Blake Gillespie