LABEL PROFILE
The Glorious Mixes of Late Night Tales
By Daniel Dylan Wray · March 12, 2018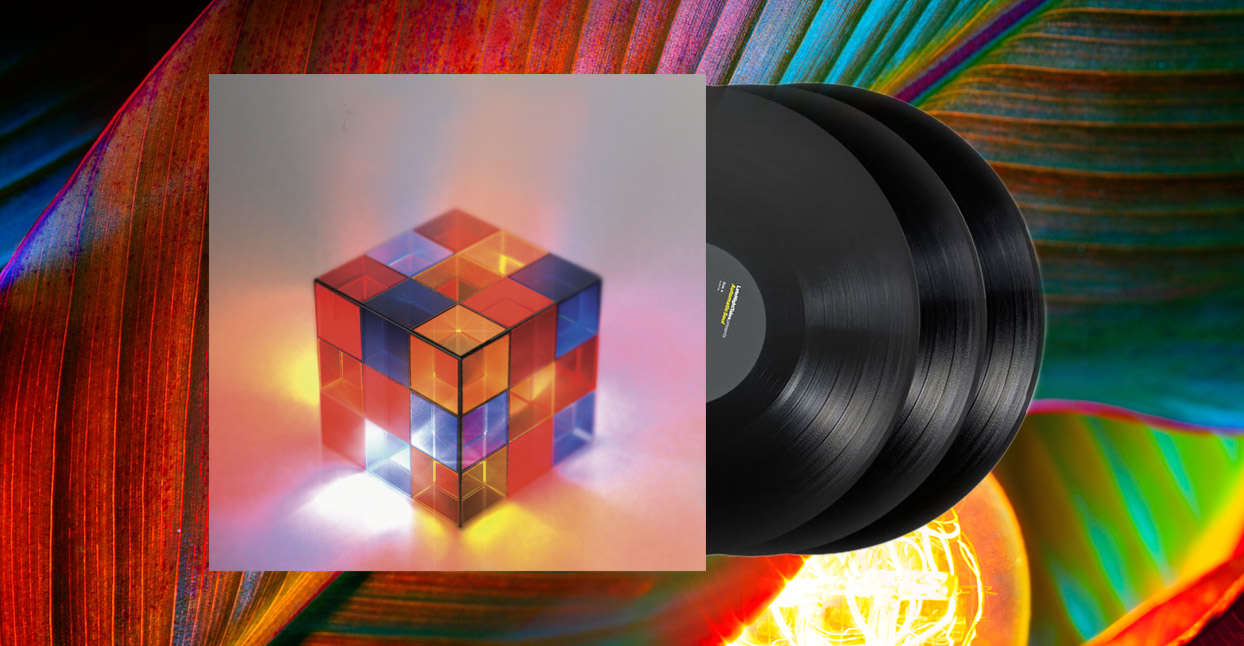 Returning home late from a club or a night out can often lead to indecision over what music should be played during the wee after-hours. There are those who still wish for the party to continue and are in need of uplifting and up-tempo music, while others may want to wind down and crave soothing tunes to carry them through to sleep. Then there are those who sit somewhere in between with varying—and often intoxicated—energy levels present, making a consensus a difficult prospect.
Step in: Another Late Night (which soon changed its name to Late Night Tales) a U.K.-based compilation series started in 2001 by EMI's A.W. Wilde that sought to settle any such post-club stereo disputes. The premise was a simple one: each release was to be curated by an artist striving to create the ultimate late-night mix. The perfect mix, of course, is ultimately and entirely subjective, so the series—which now boasts more than 40 entries—is a joyously eclectic affair.
Some artists prepare the listener for an ultimate chill-out and arrange their mixes like lullabies, loaded with obscure folk, gentle funk, and immersive ambient, whilst others keep the beat going with subtle techno, weirdo garage rock, or cosmic disco. Some opt for a playlist that straddles the moods, capturing that magical crepuscular moment in which the countdown to daylight begins. The one thing that coherently connects the releases is that each close out with a spoken word track (from the likes of Will Self, Benedict Cumberbatch, David Shrigley, Brian Blessed, and Sir Patrick Moore). Each mix also features an original cover song performed by the curating artist.
Late Night Tales is a platform for artists, DJs, and bands to not only show off their tastes, knowledge, and record collection, but also to impart a sense of mood and flow akin to a personal late-night DJ set in the listener's living room. From those 40-plus releases, here are 10 that represent the wide-ranging nature of the series.
Merch for this release:
Vinyl LP, Compact Disc (CD)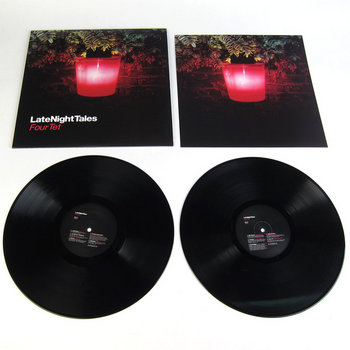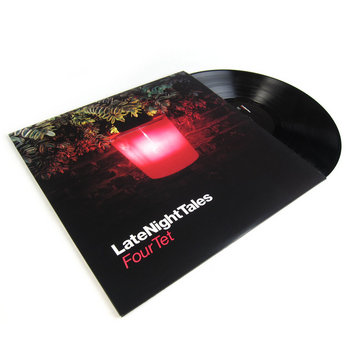 As you may expect from Kieran Hebden, the British DJ who has released numerous solo records, remixed everyone from Aphex Twin to Black Sabbath and collaborated with the likes of Burial and Thom Yorke, this mix is truly eclectic. Back in 2004, long before streaming sites and when broadband wasn't a given, accessing rare and obscure tracks was much more difficult. Here, Four Tet selects a bunch of them all in one handy place. From the haunting pastoral folk of Linda Perhacs to Terry Riley's tape loop cut-ups and the experimental jazz meets glitchy drum & bass of Icarus, it's a selection that defines genre yet still manages to flow gracefully, which some might think would be impossible for a mix that contains both Manfred Mann and Gravediggaz.
After MGMT shot into the popular stratosphere with their 2007 electro pop hit-filled debut, they released the 2010 follow-up, Congratulations. On it they explored a more guitar-led and loosely psychedelic sound. Their 2011 mix for the series captures them in this period as the more experimental and guitar-based music appears to be on their stereo a great deal more than the pop-leaning, chorus-heavy electronic stuff. A clear love of texture-heavy, jangly '80s U.K. indie bands is apparent as groups such as Felt, The Television Personalities, The Durutti Column, The Wake, and Spacemen 3 flow into the more American sounds of Suicide and The Velvet Underground. Between these gaps sits some real treasure, such as the rare Christian folk of Dave Bixby, who sings about overcoming drug abuse and redemption. Plus, cuts by country music legend Charlie Feathers and the modular synth explorations of Pauline Anna Strom pad this out to be a very mood-heavy yet thoughtfully varied selection.    
The U.K. outfit Metronomy are known for blending pop, indie, electro, disco, and new wave—and this mix is very much reflective of such genres combined into one place. However, the group's main man, Joseph Mount, clearly has tastes that push way beyond the end product of his group's own sound. The silky R&B grooves of Outkast and Tweet bring the mix to life with sensual grooves before it takes on a vast voyage, covering the minimal techno of Autechre, the unshakable yet subtle pop of the Alessi Brothers, and ending with Cat Power's glowing vocals. Mount himself superbly takes on Jean Michel Jarre's "Hypnose" and loads it with fluttering synths, bouncing bass, and gliding organs.
Merch for this release:
Vinyl LP, Compact Disc (CD)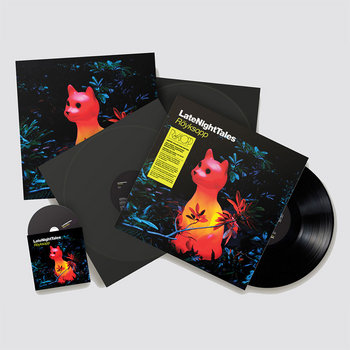 For those familiar with the group's take on art-pop filled with icy synths, then tracks such as Vangelis's "Blade Runner Blues" (from the soundtrack of the film) and XTC's "The Somnambulist" may come as no surprise. However, the gentle prog rock of Rare Bird, the Neil Young-covering vocal harmony group from Gateshead, England or the avant-garde German group Popol Vuh may come across as less predictable but are most certainly still welcome and fitting. It's a very texture-heavy mix, rich in ambience and mood with more than one cinematic inclusion. The group's own version of Depeche Mode's "Ice Machine" fits just as perfectly as their hand-picked tracks. The Norwegian electronic duo's release is a unique one with a pleasing mix of both well-known and obscure names.
Merch for this release:
Vinyl LP, Compact Disc (CD)
The Scottish pop meets post-punk group, Franz Ferdinand, kick off their 2014 mix with a cover of the underground gem, "Leaving My Old Life Behind," by Jonathan Halter, taken from the soundtrack for Kenneth Anger's film Puce Moment. Another outsider artist then follows in R. Stevie Moore's take on the Beatles' "I'm Only Sleeping." The group then embark on a fairly song-heavy journey but one that traverses numerous genres. The inimitable German grooves of Can skip alongside the deep dub of Lee Scratch Perry and the joyous northern soul of Carrie Cleveland; plus there's a master class in songwriting from Serge Gainsbourg and Paul McCartney, whilst Boards of Canada and Oneohtrix Point Never provide the wind down ambient-soaked electronics before the group's own Alex Kapranos reads a piece of his own for the spoken world finale.
Merch for this release:
Vinyl LP, Compact Disc (CD)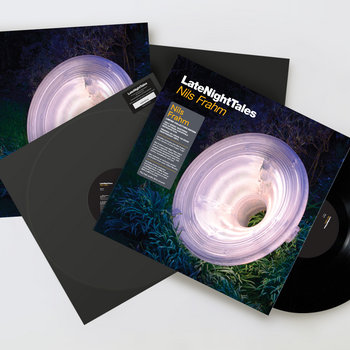 The minimalist composer begins his selection with the ultimate minimalist composition, by reworking John Cage's "4'33." However, rather than reproducing silence on record, Frahm sat in silence at his piano and then created a piece based on the atmosphere and feelings he took from those moments of silence, turning them into a sparse, elegiac piano number. Not happy with just presenting a compilation of songs, Frahm has edited and put effects on some tracks, weaving them together and placing his own personality on tracks that vary enormously from a slowed-down Boards of Canada to recordings of his girlfriend's cat, Cleo, that can be heard separating Nina Simone's "Who Knows Where the time Goes" and Dub Tractor's "Cirkel." This, combined with the world-spanning sounds of Baka Forest People to Canada's Colin Stetson, makes this mix one of the more adventurous and experimental releases in the series.
Merch for this release:
Vinyl LP, Compact Disc (CD)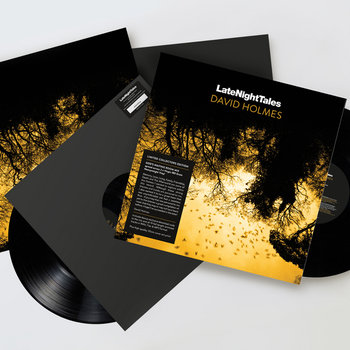 The DJ, producer, and composer has had a varied career. He's gone from making electronica records in the 1990s, to producing Noel Gallagher's most recent album and in between he has scored films for the likes of Steven Soderbergh and Steve McQueen. Here, he puts a lifetime of the tastes that make up these different musical practices into one compilation. He chooses to focus on acts from Northern Ireland (where he is from) such as the shimmering atmospherics of Die Hexen, the drone pop of Belfast seven-piece Documenta, and a poignant collaboration between Holmes and BP Fallon in tribute to the Northern Irish guitar player Henry McCullough. This gives the mix a unique feeling of personality and sense of place at times but this is then pushed further afield by Holmes's other picks, which include the genre-twisting electronic artist Keith Fullerton Whitman, Buddy Holly, and an unexpectedly beautiful collaboration between the actor Jeff Bridges and the composer Keefus Ciancia.   
-Daniel Dylan Wray