LABEL PROFILE
Celebrating 25 Years of Jagjaguwar
By Elle Carroll · March 21, 2022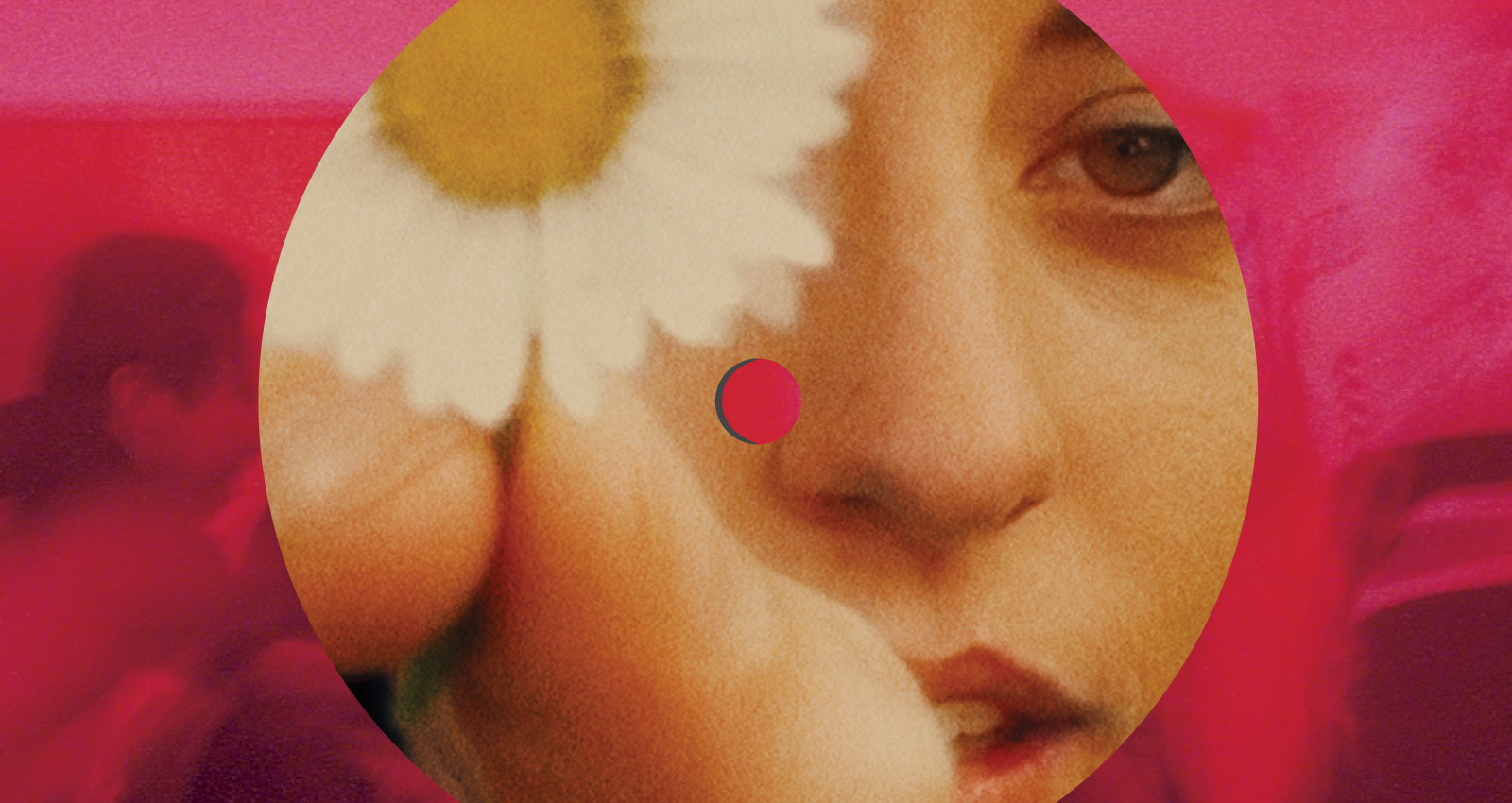 "The Jagjaguwar label, run by the knowledgeable and friendly Darius Van Arman, has stuff out by Sarah White, Fuck, Stigma Rock Unit, and locals the Curious Digit and Drunk," reads a feature on Charlottesville in the June 1998 issue of CMJ New Music Monthly. Squeezed between the phone sex classifieds and a full-page ad for Soul Asylum's Candy From A Stranger, viewed from this side of the millennium, it's almost charmingly '90s. The same could be said for Jagjaguwar's origin story.
When Van Arman founded Jagjaguwar in 1996, in lieu of dropping out of the University of Virginia properly, he was working the kind of cool-kid odd jobs hardly anyone has anymore. He was a clerk at Plan 9 Records, volunteering as music director for UVA's radio station WTJU, and actively losing money booking bands at a venue in the basement of a sushi restaurant called Tokyo Rose. Local alt-paper C-Ville Weekly had hired him as an art director because they'd seen and liked his show flyers around town, and because (as he now suspects) "that no matter what number they put in front of me, I was going to accept it." To pick up the financial slack, he spent nights at an adult-care facility that required a warm body and little else: "I loved that job because it paid you to sleep."
Had Van Arman known Jagjaguwar would extend beyond a quick CD press of Bombay Aloo by The Curious Digit because the band members were friends and he happened to have the cash, perhaps he would've named the label something not sourced from a Dungeons & Dragons character generator. No matter. By the time Melody Maker was reviewing Drunk's debut A Derby Spiritual, and a British distributor was ordering 50 copies for $350, it was too late to change it.
Meanwhile, Secretly Canadian founder Chris Swanson was on the phone. Van Arman had tapped Swanson to assist with distribution, and Swanson was eager to make it official with a partnership and the next cash infusion. Van Arman, who had already poured roughly $15,000 of his own funds into costs, did not require enormous convincing. "I came up with some number and Chris said OK," he recalls. He left Charlottesville for Bloomington, Indiana shortly thereafter.
If that was the commerce, this was the art: thrashing rock 'n' roll pastiches from Oneida and Black Mountain, pared-down and roughed-up blues-ish indie from Ladyhawk, dense but dreamy folk-psych from Japanese duo Nagisa Ni Te, and elaborate shoegaze-inflected psych from the Besnard Lakes.
"One of Darius's first sort of slogans for Jagjaguwar was 'sentimental noise,'" says Eric Deines, Jagjaguwar's head of A&R. "Leading up to that For Emma, Forever Ago moment, I think the noise was really taken care of. Things got real sentimental in the wake of For Emma, Forever Ago."
That's a fair assessment. There's Jagjaguwar before Bon Iver's now-classic For Emma, Forever Ago, and there is Jagjaguwar after it. Justin Vernon, Van Arman, and Deines planned for the record to move 5,000 units and break even. Which it did, albeit within the first two weeks of preorders. The record catapulted Vernon to indie stardom and the Grammy red carpet, where he'd nibble on two trophies and become public enemy number one to Nicki Minaj stans.
"I can't help but think that a lot of the artists are underdogs in a sense, who have a similar chip on their shoulder as myself. Like, 'I was a supporting band member of the Rosebuds but I want to make this beautiful record, For Emma, Forever Ago, and get it out there,'" says Van Arman. He points to Angel Olsen, a relative unknown in Bonnie Prince Billy's band when she signed following a five-hour conversation that she remembers as "pretty insane" and "realer than most interactions I'd had with label heads." Her first release, Burn Your Fire For No Witness, was a powerful opening statement, but follow-ups MY WOMAN and All Mirrors were bona fide indie blockbusters.
"The early years of Jag were like, 'We love you as an artist. We'll figure it out.' We didn't care that you had no sales," says Van Arman. But those days are over. Secretly Group, which includes Secretly Canadian, Jagjaguwar, and Dead Oceans is now a veritable indie rock powerhouse with dozens of employees and a collective roster that includes Phoebe Bridgers, Mitski, and Moses Sumney. Van Arman sits on the board of the American Association of Independent Music and once testified before a Congressional subcommittee on music licensing (although he declined to say "Jagjaguwar" within the actual halls of power). In other words, the label's terms of engagement have irrefutably changed.
Merch for this release:
Vinyl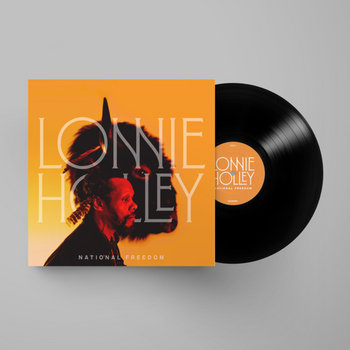 But there's still room for the weird, insists Deines, citing Jagjaguwar's 2018 and 2020 releases from artistic polymath Lonnie Holley: "Nobody was betting the farm on [his album] being the hit of the year for the label, but it's still very important as a part of our roster."
Van Arman agrees. "Every once in a while we have that release or that artist relationship that we still do that really connects us to how we started and what was our guiding light in the past," he says. In other words, success or no success, Van Arman remains a sentimental guy. The rest, as they say, is noise.
Below, Van Arman and Deines take us through their personal favorites, hidden gems, and defining records of Jagjaguwar's catalog.
---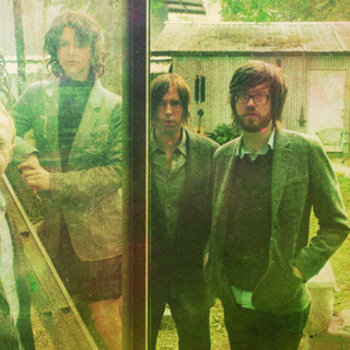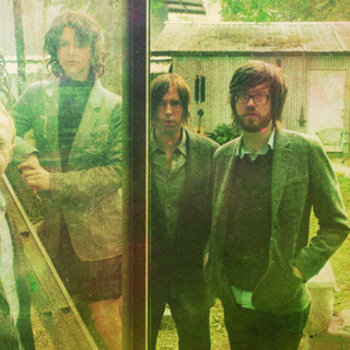 Written by Will Sheff while seated at Van Arman's kitchen table, Black Sheep Boy was an underground success and the shot in the arm Jagjaguwar needed in 2005. Van Arman handled the art direction, and loves the album to this day. "Lyrically, [with] the themes that he hits over and over again in that record, it's almost a stronger literary work than it is a musical work," he says. He now sees it as emblematic of Jagjaguwar's poetic streak from a time when the label was still more noise than sentiment: "With Jag in particular, yes, the words really do matter."
"I believe it was the Pink Mountaintops demo and a live recording of pre-Black Mountain incarnation Jerk With A Bomb that sparked Chris and Darius's interest," recalls Black Mountain frontman Stephen McBean. Whatever it was, Van Arman was hooked: "It all worked together. It had little bits of Led Zeppelin and Pink Floyd and the Wainwrights and Richard & Linda Thompson and Meat Loaf," he says. The band's self-titled LP was a commercial and critical success (including Best New Music, back when that meant something) to the benefit of everyone involved. "Both parties lucked out," says McBean. "I feel only a handful of other labels would've had similar faith in us. Jagjaguwar were true believers."
"Almost on a six-month basis, some fan will write, 'What's up with Wilderness? When's the next one coming out?' Even though it's been a fucking decade since the last one," says Deines. If the fans remain attached, so too does Van Arman, who signed the band off a demo packaged in a handcrafted art box so elaborate he figured there could only be "three or four of these things out in the world, if that." At the time, frontman James Johnson's half-chant, half-yelp divided audiences. "Some people thought it was really performative, like it didn't feel real," says Van Arman. "But no, it was beautiful art."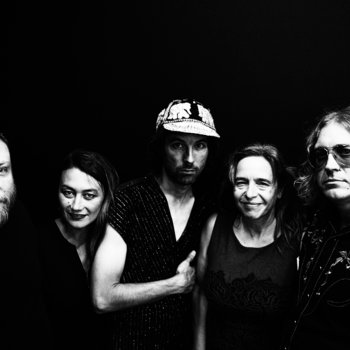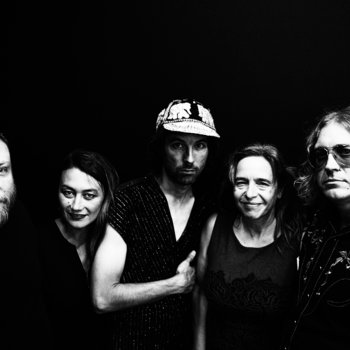 When the Besnard Lakes demo tape (containing Dark Horse standouts "For Agent 13" and "Disaster") arrived at Jagjaguwar, its members were unsure they had a future with any label. "We were strictly like, 'We're indie, this might just be what we're going to be,'" says singer-bassist Olga Goreas. "I remember just feeling so thankful that Jagjaguwar had shown interest." According to singer-guitarist Jace Lasek, Van Arman would become a father figure to the band in the early days. The affection was mutual, and shared dinners on Jagjaguwar's dime have since become the stuff of label legend—including one at a Mexican restaurant when Lasek accidentally belched all four syllables of painter Corri-Lynn Tetz's name.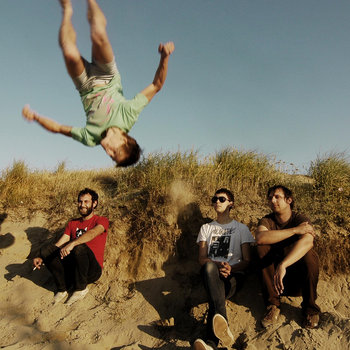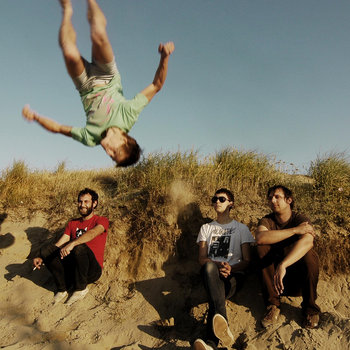 "Everybody who bought Women's Public Strain started a Bandcamp," says Deines. "It was a highly influential record for this resurgence of squirmy but angular guitar rock with strange time signatures and this sort of sour milk voice singing. To this day, I'll come across a band and be like, 'Women fans, of course.'" It would be the band's second and last album prior to an acrimonious split. "There's something great that they just had these two records as Women and done," says Deines. "There's something very punk and extreme and sad and romantic about the whole thing."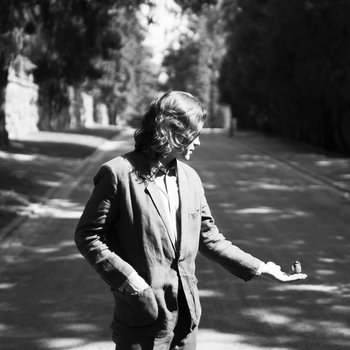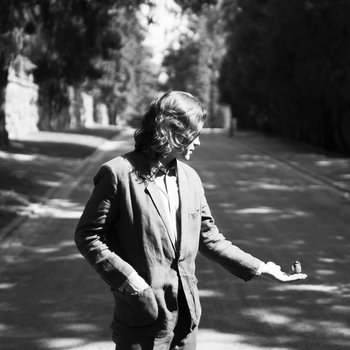 Merch for this release:
Vinyl LP, Compact Disc (CD)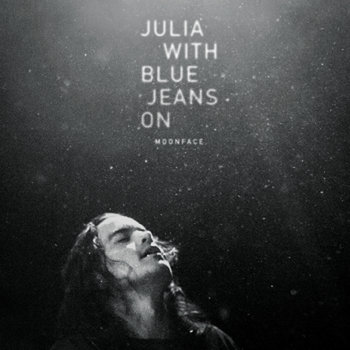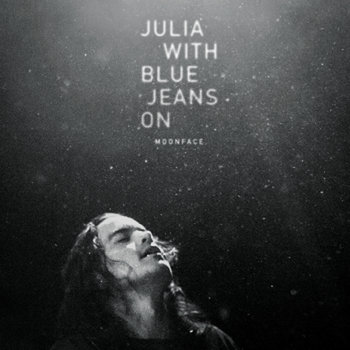 "He's like Homer," says Deines of Canadian songwriter and Wolf Parade frontman Spencer Krug. Van Arman concurs: "Spencer Krug is a brilliant songwriter. His space is a little more overtly storytelling. He will connect to these mythological spaces in a way and draw imagery from it." Krug is in top form on his third record as Moonface, a collection of heart-stoppingly poetic piano ballads for his wife that could carry the "sentimental" side of Jagjaguwar on its own. Replete with potent imagery and strange turns of phrases, the lyrics are the star here. On "November 2011": "Let me take you like a lamb/ Leading the slaughterer to the knife."
Sharon Van Etten first met Van Arman while working at Ba Da Bing Records. "I would come into work and he would be sleeping in a Tauntaun Star Wars sleeping bag on the floor or couch," she remembers. She approached Jagjaguwar to release her third album Tramp, but it was follow-up Are We There that ascended to modern indie classic status, thanks in part to the sense of gasping heartache that she surrenders to within it, and to her expanded creative control. "This was the first time I took production into my own hands and I was able to bring my live band into the fold while learning how to sit in the chair," she says. Van Arman remains a fan. "It's Sharon being very vulnerable and you sense that," he says. "It takes a lot of courage to write songs like this."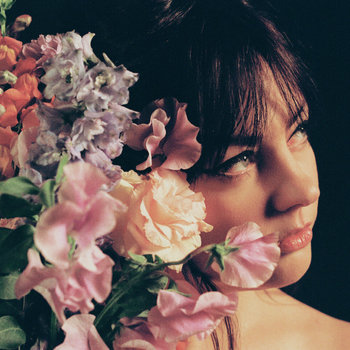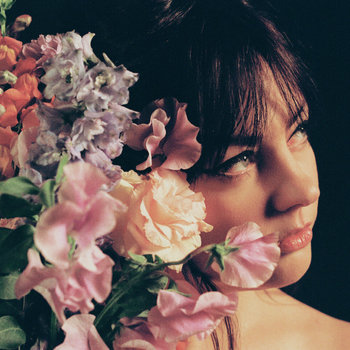 Merch for this release:
Vinyl LP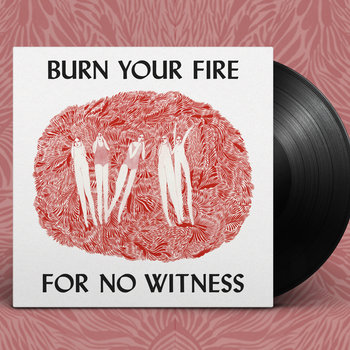 "Because I know myself, it feels dated to me when I hear it. I hear myself trying so hard to enunciate the words," says Angel Olsen of her debut full-length. "I was so desperate for people to hear what I was saying and it was the first time I was really letting someone build up a wall of sound behind my guitar." Van Arman, who calls Olsen "probably one of the most important songwriters in the world," considers No Witness her first great album, although she'd won him and Deines over with her 2010 EP Strange Cacti. "We really would AIM message each other being like, 'Oh my god, this sounds like Roy Orbison in some way,'" says Deines. "We were just true fanboys."
Bon Iver
i,i
Merch for this release:
Vinyl LP, Compact Disc (CD)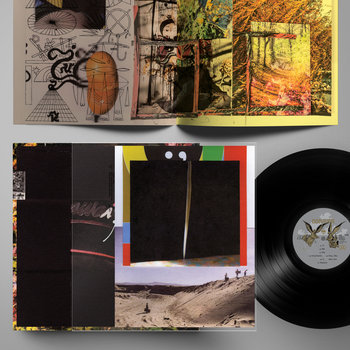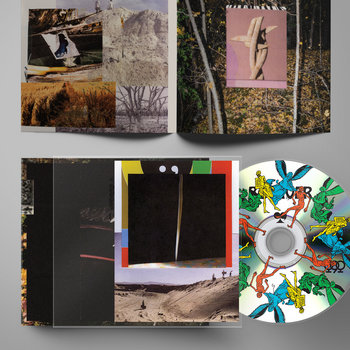 Listing Bon Iver's For Emma, Forever Ago or the self-titled follow-up might be too obvious, however well both would fit here. In any case, Van Arman just loves i,i. "It's a record that grows on you. It sounds crazy. Whenever I'm in the car and I want to listen to Bon Iver, I keep on picking i,i over everything else. It just has a flow to it," says Van Arman, who's particularly fond of "Naeem" and "Faith." When Deines makes his joke that Jagjaguwar is actually a poetry label, he's referring to albums like this one, in which Vernon's turns of phrase grow increasingly implacable—"almost absurdist," as Deines puts it—but not so obscure as to be rendered meaningless.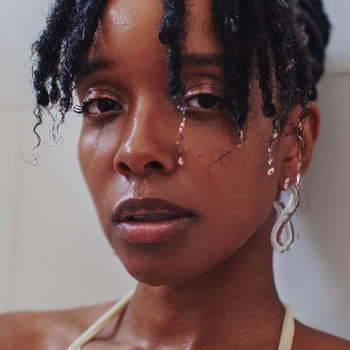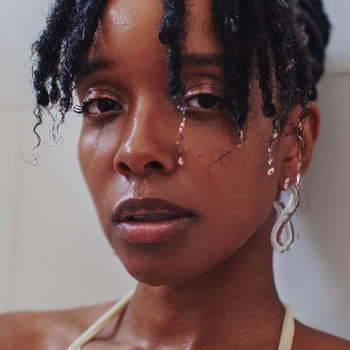 Merch for this release:
Compact Disc (CD), Vinyl LP, Vinyl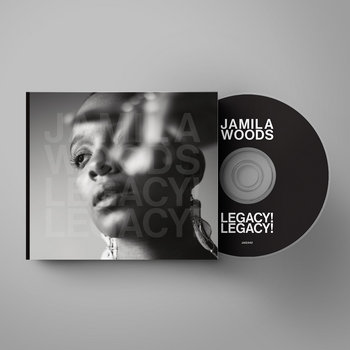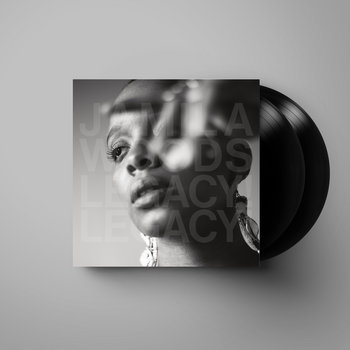 Although Jagjaguwar helped facilitate a commercial release of her debut album HEAVN in 2017, Legacy! Legacy! is Jamila Woods's first full-fledged label release, sourcing its lyrical inspiration from monumental artists and writers of color amidst a thoughtful assemblage of R&B, soul, and hip-hop. Van Arman and Deines see it as a necessary corrective. "Unfortunately when any Tom, Dick, or Harry thinks of Jagjaguwar, it's white-dude-with-beard rock," says Deines. "Our listening habits aren't that of white guys with beards and flannel in total. It's in there, but it would be unfair if our actual real-life listening habits aren't reflected in the records we put out. Jamila Woods was one of our first 'Can we please just put out some motherfucking hip-hop?'—you know what I mean?"