LABEL PROFILE
The Inventive Electronic Music of German Label Ilian Tape
By Shawn Reynaldo · February 21, 2020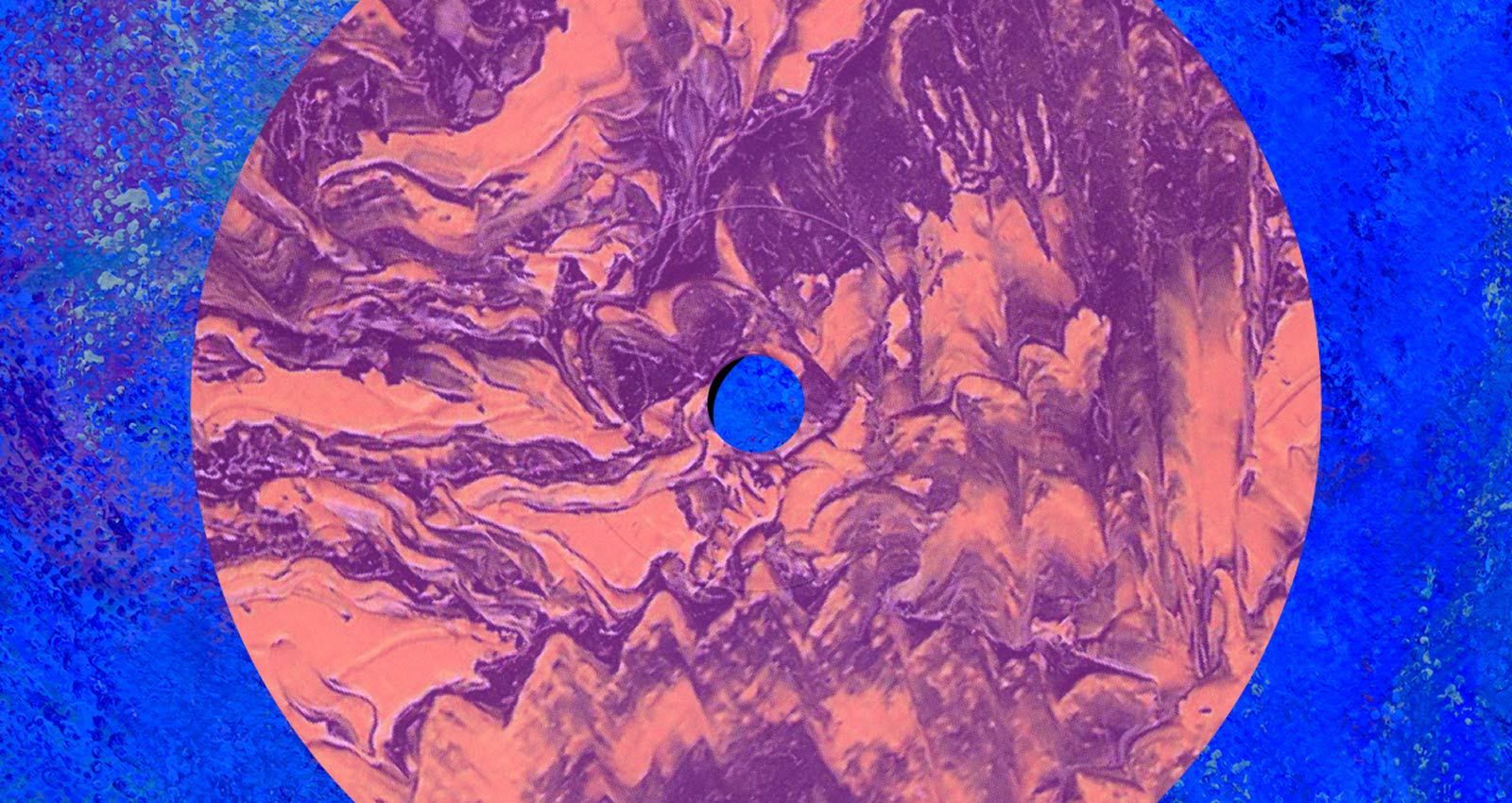 The old adage "Never work with family" is obviously not wisdom that brothers Dario and Marco Zenker subscribe to. For more than a decade their label, Ilian Tape, has been a family affair—and they have no complaints. "When it works, a family thing can be pretty strong," says Dario. "I couldn't even imagine doing it with someone else. There are no boundaries between us, and we trust each other."
Dario launched Ilian Tape in 2007, after working on a different label with his father. He asked Marco to become his partner in the Munich-based imprint around a year later. (The two also DJ and perform together as the Zenker Brothers.) The family ties don't stop there; their mother is a painter, and for many years now, her colorful compositions have appeared on a sizable chunk of the label's artwork.
As for the music, that's a bit more complicated. It's tempting to describe Ilian Tape as a techno label, but the truth is that it's never fit neatly into that—or any other—genre category. "Most people think of techno as straight, full-bore banging club music," says Dario. "We never saw the label like that." Perhaps that's why the Ilian Tape catalog is so diverse, with various releases over the years embracing ambient, IDM, minimal, electro, garage, and a variety of hybrid styles. "We don't think about a specific sound," says Marco. "We just have to feel it and both agree that we think it fits."
Even after 13 years and nearly 100 releases, Ilian Tape is centered on a small core of artists. The label's breakout star is undeniably Skee Mask, another Munich producer whose rave mutations—best showcased on albums Shred (2016) and Compro (2018)—have made him one of modern electronic music's most acclaimed artists. There's also a pair of Italian producers, Stenny and Andrea, who've been part of the family since 2012, and of course the Zenker Brothers themselves, who make music both together and separately. Beyond that, artists come and go—producers like Laksa, Sciahri, Roger 23 and Andrés Zacco have all made multiple appearances, mostly on the somewhat more experimental ITX sub-label—but the Zenker Brothers generally prefer to keep things fluid. "If we feel something, we put it out," says Dario. "There's no formula."
One of the Zenkers' biggest influences is hip-hop, especially '90s boom-bap giants like Gang Starr and A Tribe Called Quest. "I think [their music is] pretty similar to the techno stuff," explains Dario. "It's very stripped-down, very loopy. It's just way slower, and it has some vocals on it, but you can compare it to old Basic Channel, Maurizio, or even Studio One." Newer hip-hop artists, like Danny Brown and Kendrick Lamar, are also influences. "That stuff has crazy production and crazy sound," says Marco. "We listen to that music and study it, thinking, 'How is this done? How do they get that sound?'"
The Zenkers have yet to release any hip-hop (although they wouldn't rule it out), but their love for the genre certainly tracks with their preference for broken rhythms. Standard-issue, four-on-the-floor drum patterns are few and far between on Ilian Tape, which is also why lines are often drawn between the label and the UK's long history of dance music. The Zenker Brothers never set out to mimic the UK scene, but they also can't deny its influence, especially following recent Ilian Tape releases from British artists like Walton and Galaxian. "The UK is always ahead," says Dario. "It always has been, especially in terms of electronic music. Of course it's a big influence. There have been so many inventions from the UK and everybody who says they're not influenced by that is simply lying."
More than anything, the Zenker Brothers are interested in forging their own path. "We've always looked for something different than the stuff that's coming out elsewhere," says Dario. They don't chase hits, they don't take themselves too seriously, and they only work with the people they want to work with—even when those people are blood relatives.
Here are seven key releases from Ilian Tape's extensive catalog.
Jichael Mackson
Plex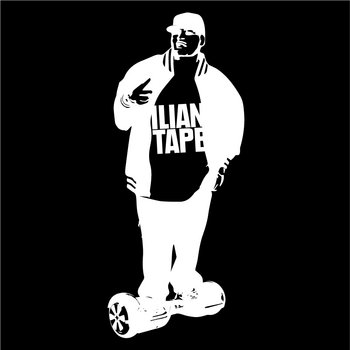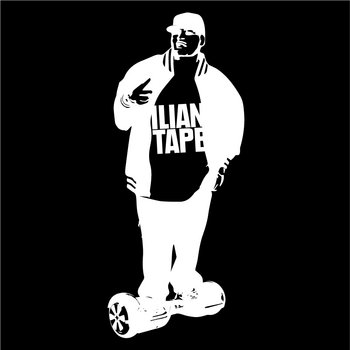 Merch for this release:
Vinyl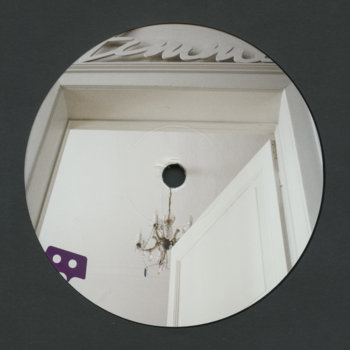 After some early financial troubles forced the label to go digital-only for a few years, Ilian Tape got back into the vinyl game and struck gold with Plex—an austere, intensely detailed and subtly hypnotic EP from fellow Munich producer Jichael Mackson. "He really influenced us, sound-wise," says Marco. "These tracks, I think Dario had them for more than two years on his hard drive and it was pretty hard to get him to finally release them with us. It was just good timing. After our three-year-anniversary party in Munich, we made some money and we were able to put that money into the production of the record and he agreed to put it out."
Merch for this release:
2 x Vinyl LP
Arriving nearly a decade into the label's run, Immersion was both the Zenker Brothers' debut album and Ilian Tape's first ever full-length release. "That was a really big turning point," says Dario. "I think it was the first time we really thought about a release," adds Marco. "Before that, we just made music. Whenever we had time, we made music and then at some point we would have some tracks lying around and would talk about putting them together on a record. With the album, it was really, "OK, let's make an album." We started with that in mind and stayed focused for half a year to work on it and to push it." To their credit, the effort paid off, as the final album expertly wove together various moods, tempos and styles, laying the groundwork for the notion that Ilian Tape was more than just another club-focused techno label. "It opened doors," says Dario. "The audience got way bigger."
One of Ilian Tape's longest-tenured artists (alongside fellow Italian, Stenny), the Turin-based producer Andrea, often flies under the radar, but his contributions to the label have been crucial. "I think Andrea and Stenny gave the label a little bit of a new sound palette," says Marco. "I think they really influenced everyone involved." Andrea in particular is a very deliberate producer—he generally only releases about one record a year—but he struck a chord with Outlines, which expertly combined big, melancholic melodies with clattering percussion.
When the Zenker Brothers first met Skee Mask, he was only 18 or 19 years old, but they quickly realized that he was a special talent. "We realized that he is just a crazy, crazy music nerd," says Marco. "He spends all his time with music. He listens to music, he buys music. He's shopping for new music and making music all the time." After signing him up for a couple of records on the ITX imprint, he just kept sending tunes, and the Zenker Brothers, fresh off the experience of releasing their own LP, figured they should have him do album too. Shred was dark, moody and full of broken rhythms that echoed artists like Shed and the golden era of '90s rave. More importantly, it made clear that Skee Mask was one of those rare producers whose music, while informed by decades of dance music, truly transcended the limits of the club. Since then, he's only gotten better, releasing the massive Compro and now piloting his own sub-label, the Ilian Skee Series.
Label anniversary compilations rarely wind up being all that memorable, but A Decade Ilian Tape, which featured contributions from across the artist roster, felt like a definitive statement of purpose. "It's not just a combination of tracks," says Dario. "It kind of has a story inside, and of course we were proud that we had all of these amazing artists on the label, but we didn't compile this to say 'Hey, look at our artists.' It was more like a statement of what the label was all about."
Merch for this release:
2 x Vinyl LP
A diverse effort that ranges from ambient atmospherics to razor-sharp techno hybrids, the debut LP from Stenny was a long time coming. "We really pushed him to do an album," says Marco. "We always encouraged him and he wanted to do one, but he worked on this for a very long time. It was great to see it come together. We're really proud that we have this long relationship and have seen him grow and change as an artist."
Merch for this release:
Vinyl
The Zenker Brothers have worked with a lot of incredible artists over the years, but even they admit to being a bit starstruck when it comes to Surgeon. "He's a true legend," says Dario. The UK techno veteran is arguably the biggest producer who's ever done a release for Ilian Tape, yet the record's origins were actually fairly casual. "He sent us the tracks, said he liked the label and mentioned that he felt like they could fit Ilian Tape if we were up for it," Marco says. "We were really, really happy. He's a big influence for us and we've been playing his records for a long time. He's probably one of our favorite DJ's and also producers, so we felt really honored that he wanted to put something out on our label." That said, the Zenkers are clear that name recognition alone is never enough for them to sign a release. "We've received promos from pretty big names before," says Marco. "We didn't release them because we weren't feeling it. It's really not about the name. We have to be happy with the record."