LABEL PROFILE
From Night Bus to Worldwide with Hush Hush Records
By Todd Hamm · October 05, 2017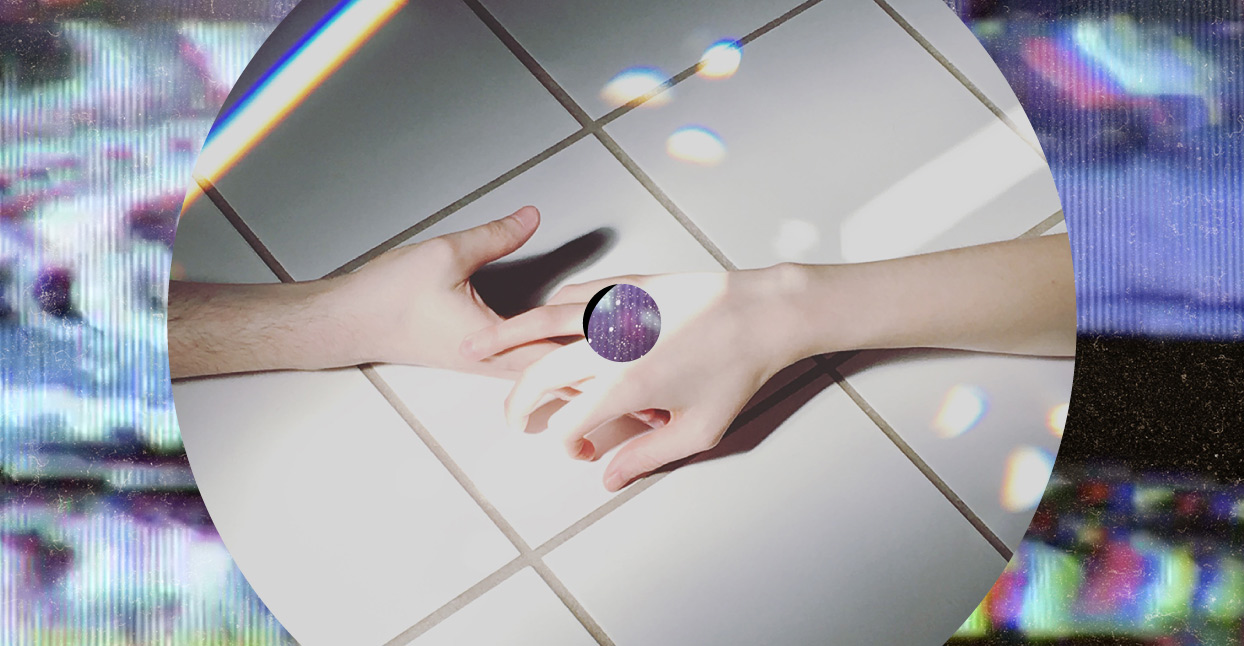 "I feel like a label is like raising a child—you got to feed it," says Alex Ruder. The founder and sole proprietor of Seattle's Hush Hush records has kept his label alive and well, using it to release 89 official albums, EPs, and mixes (so far) since its inception in August 2012, which equates to more than one release every three weeks.
Ruder, who also serves as a late-night DJ on famed independent Seattle radio station KEXP, conceived Hush Hush as an offshoot of a DJ night of the same name he was running at the since-shuttered Capitol Hill venue the Living Room. Ruder had become enamored with the "night bus" aesthetic (mainly calm, insular electronic sounds that play to the contemplative atmosphere of nocturnal transit) that was pioneered by Montreal artist CFCF, and gained traction on taste-making sites like the Fader and the online music forum Hipinion around the time.
"I always thought it was exciting because it wasn't really a genre," explains Ruder. "It was more like a vibe and a feeling, and could be a whole bunch of different types of music." One of the early guest DJs at Ruder's Hush Hush night, Seattle's Kid Smpl, ended up supplying the label's first three releases, and helped cement the imprint's image as a purveyor of sleek, textured headphone music from an often dark and rainy region.
Hush Hush is primarily a digital-release label, but to further distinguish it, Ruder turned to his love of cassette tapes into a notable facet of the label. About a quarter of the Hush Hush catalogue has been made available on cassette, and a half dozen have been pressed to vinyl. While vinyl has enjoyed a resurgence as a viable format for releasing new music, cassettes have remained mostly limited to small underground pockets within scenes. But Ruder says the unique qualities of the format helped open his mind to unconventionally arranged releases, like this year's two-part album from Lushloss called Asking/Bearing.
Increasingly, releases from the label have come from a broad array of electronic artists from around the globe (like Croatia's Kimekai, Greece's Serafim Tsotsonis, and Singaporean duo TZECHAR), and incorporated many moods. "In the early years, I was really focused on putting out music that fit that [night bus] vibe," remembers Ruder. "The aesthetic has definitely expanded… I think you see that in every label, where you see them start off with the motivation to spotlight a certain sound, or a certain scene, then they start following their ear into different places."
From the bouncy dream pop of Cock & Swan, to tripped-out screw mixes by DJAO, and the glitchy Norwegian free jazz of Klunks, Ruder has added bright layers to the Hush Hush catalogue to supplement the nighttime wandering at its core. And he promises to remain active: "I just listen to so much music that I hear something awesome, then kind of move on to the next thing, because I want to hear what else is out there. That's kind of how I run the label. Like here's something cool to check out, come back in two weeks, there'll be something else to check out."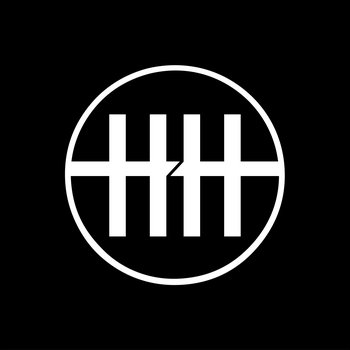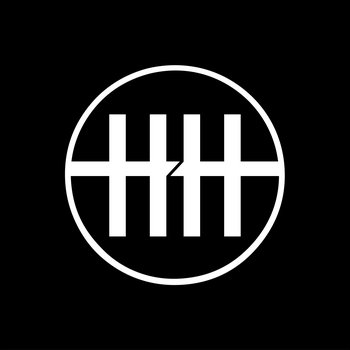 It's no mistake Kid Simpl's long form debut defined the label's early aesthetic, as the album was a primary reason Ruder decided to form the label. Then 22-year-old Smpl (real name: Joey Butler) had sent a handful of demos to Ruder for consideration for his overnight radio show. The night bus vibe was perfect for the time slot, and after a few months, Ruder had accumulated an album's worth of Butler's new recordings. After inviting Butler to guest spin at the Hush Hush DJ night at the Living Room, Ruder posed the question: "I got this album, it's really good, what about the idea of me starting a label that's like an extension of this DJ night to put this out?" And just like that, Hush Hush became a platform for Ruder to shine a light on like-minded artists.
A mixture of ambient field recordings, atmospheric synths, and subdued percussion, Skylight celebrated solitary living, which boded well for the famously chilly Seattle population, and received widespread praise from the local press.
At the time, Houston producer j.Faraday (aka Javier Escareno) was only 21 years old, but was already proficient in the crafting of heady, cloud-rap instrumentals, which were reaching peak popularity when this beat tape went live in March, 2013. "It's like Clams Casino meets DJ Screw," says Ruder. "He was just posting tons of tracks on Soundcloud. I just hit him up and we picked 20, had them mastered." Ruder says the release stands as the label's most-downloaded release.
Merch for this release:
Cassette
Fjord Morrison is a secretive solo alias of Jordan Koplowitz, one of the founding members of Beat Connection. "He didn't want anybody to know it was him, so that was an interesting one," remembers Ruder. Live-sounding drums and playful synthesizer melodies carry the three original tracks and an equal number of remixes. It's an interesting look behind the Beat Connection curtain, and shows that Koplowitz is an inventive beat-maker and songwriter.
Merch for this release:
Vinyl LP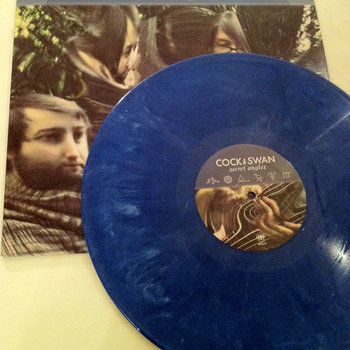 "That one was a pivotal one as far as being able to branch out into something that was a little more pop-leaning, a little more traditional, that wasn't just bedroom producers." Seattle musicians Johnny Goss and Ola Hungerford indeed crafted 12 hypnotic, dare we say movement-inducing tracks here, made even more accessible by Hungerford's gently sung vocals. More traditional in its use of percussion and minimally augmented vocals as primary ingredients than previous HH releases, but just as adventurous in its own way, the album's driving rhythms keep your head nodding while tweaked samples and mono synth/clarinet/electric sitar arrangements take your mind to the clouds.
This 2014 release by Seattle producer Big Spider's Back got a little love from national outlets like Pitchfork, and for good reason. Marking another move for Hush Hush toward the upbeat, the EP's plush house vertebrae are fleshed out by carefree keyboard melodies and filtered samples, amounting to five blissful tracks that sound as good in your headphones as they do in a room full of people.
Producing as Kimekai, Croatia's Marko Vuković packs some fantastic IDM into Coral Dreams in the form of trippy beat scene experiments ("Le Loyon"), non-ironic chillwave grooves ("Manetine"), and cinematic slow burners "Chinese Live in Caves."
Klunks, Elastic Forest
Hailing from Seattle's sister city of Bergen, Norway, Klunks stands as one of Hush Hush's most interesting artists. Sequenced blips and, well, klunks, brush up against traditional and acid jazz trappings to create a beautiful distorted reality. Experimental, but certainly not unapproachable, it's certainly a fun listen.
Merch for this release:
Cassette
This album was conceived in two halves. Bearing, the heady, beat-driven second half, was turned in as a standalone document, but was quickly followed up with Asking, a tender group of songs spliced with conversational vocal snippets with the artist's mother. The result is a warped, highly personal journey that highlights the emotions of an emerging trans woman. "I love doing tapes, and the idea of being able to do a tape for this release totally made sense," explains Ruder. "Putting them together, but being different sides on a tape."
—Todd Hamm