LABEL PROFILE
Heavenly Sweetness Releases Colorful Soul From All Over The World
By Megan Iacobini de Fazio · March 13, 2018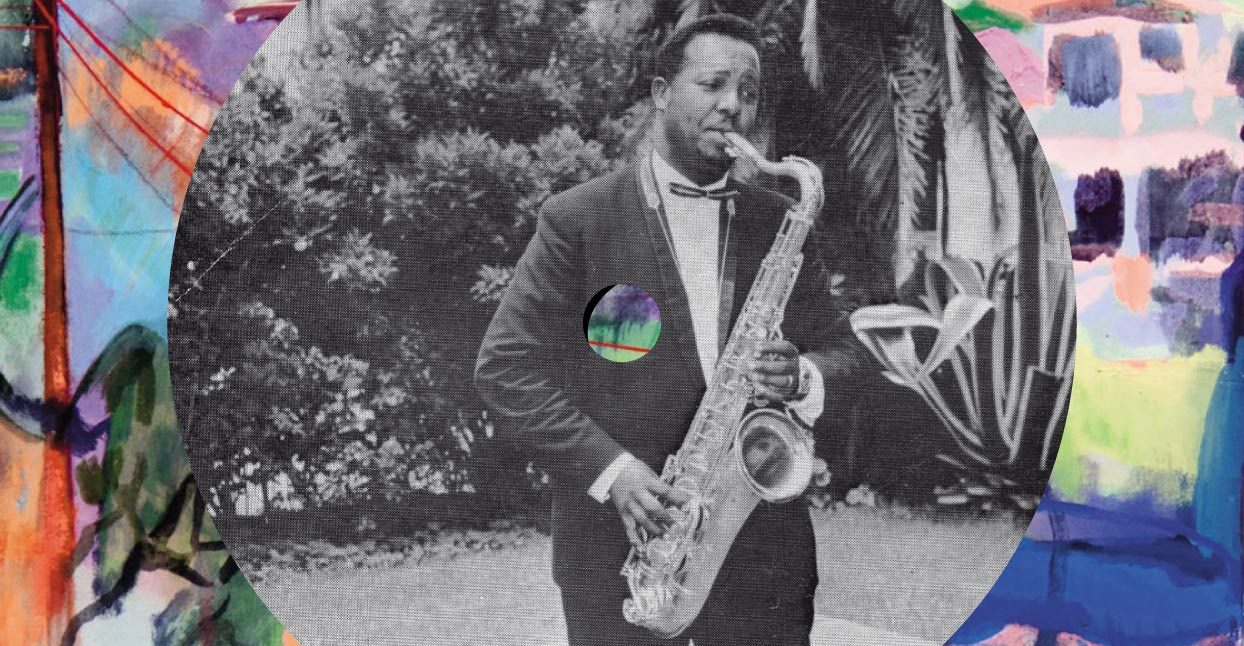 After working in the music industry for more than 10 years, Franck Descollonges felt jaded. At the time employed by a major label, he spent too much time working on projects that didn't interest him. "Very commercial or, can I say, very bad music?" Descollonges describes those projects today. He was beginning to forget why he was attracted to the music business in the first place. So when he got the chance to leave his job with a small amount of subsidy money, he took the cash and set up his own label. "Finally," Descollonges says, "I could produce good music and save my soul."
Initially, the idea was to create a jazz label and build excitement around a genre once considered too exclusive to be enjoyed by everyone. "People in France were used to thinking that jazz was for specialists," says Descollonges, "but if you do it the right way, with good artwork, producers, and musicians, it can reach anyone." He shared his ideas with Antoine Rajon, a former artistic director, producer, and founder of Parisjazzcorner.com, who had just founded his own label upon which he had already released several singles. Eager to work with someone with similar vision and passion, Rajon welcomed Descollonges on board.
And so, in 2007, Parisian label Heavenly Sweetness (named after avant-garde sax and flute player Byard Lancaster's composition, produced by Rajon himself) was born with the intention of "spreading colorful music for the soul," whether by unearthing and reissuing relatively unheard-of jazz records from around the world, or producing unusual new music by contemporary artists.
"The idea was also to set up a kind of open house for musicians, where we try to work in a friendly or familial way, like Blue Note did with their artists in the 1960s," Descollonges says. Musicians were given total freedom to experiment and collaborate with each other, without the commercial pressures so often exerted by major labels. As their label grew and welcomed more artists, the boundaries set at its inception began to blur, and its ethos quickly became "more about the spirit than about a style of music, or a country," says Descollonges. "Now it looks obvious, but at the time, people were really focused on what was happening in their [musical] territory. You knew when you were listening to jazz, you were not listening to rock or electronic music; it was really divided in many different churches…but for us, it was more about music we like, without any boundaries."
A little over a decade since its inception, Heavenly Sweetness boasts a catalog of releases that traverse eras, continents, and musical genres, from compilations of Ethio-jazz, to mixtapes of hip-hop beats, reissues of classic Antillean jazz-fusion records, newly produced Caribbean spoken word poetry, and hard bop jazz. Here is a look at some of Heavenly Sweetness' artists and the series they've curated.
Merch for this release:
2 x Vinyl LP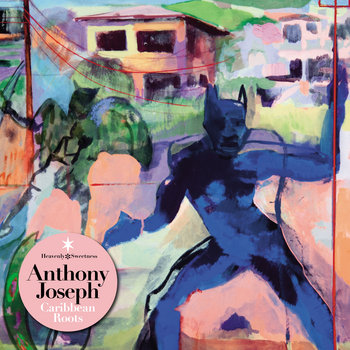 As a poet, novelist, musician, and lecturer, Anthony Joseph's work—both autobiographical and not—explores themes of exile, family, Caribbean history, society, and diasporic identity. His spoken lyrics are blended with calypso melodies and reggae rhythms. Born in Trinidad but a longtime London resident, Joseph's spoken word flow and musings on race, politics, and spirituality—and his way of making such universal topics immediately human, personal, and relatable—have rightly drawn comparisons to singer-poet Gil Scott-Heron.
The theme of his latest album, Caribbean Roots (released in partnership with Strut Records), is in the name: with Caribbean rhythms, jazz-funk grooves, and hypnotic, looping percussion, the poet celebrates his Caribbean identity while also reflecting on his diasporic experiences. "As a Caribbean expat living in Europe, I break out of the quotidian to realize that these grand architectures around me were built by those who colonized and enslaved me. I guess the album is about celebrating roots," Joseph says in the liner notes. "The album is asking Caribbean people to consider that their roots are in the Caribbean, that their generations run deep and that now, we can claim it as ancestral space."
His band also seems purposely assembled to capture that ethos: a collective of stellar musicians with varying Caribbean backgrounds or connections—it includes Barbadian-British saxophonist Shabaka Hutchings—playing together as a unit, each bringing with them the sounds of their roots from Trinidad, French Antilles, Haiti, and Jamaica.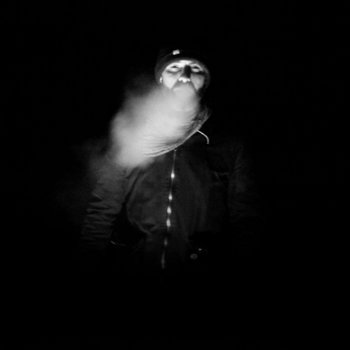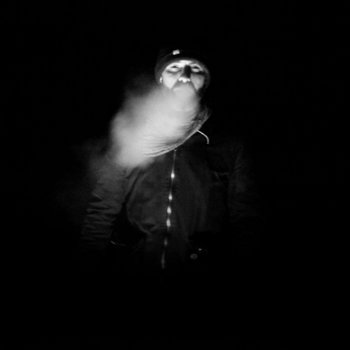 Merch for this release:
Compact Disc (CD), Vinyl LP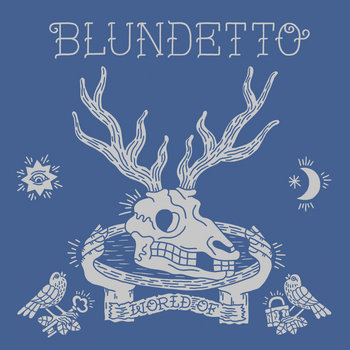 "If there is one artist who really helped us to open the label to all kinds of music, it was Blundetto," Descollonges says. "He is the one who first made us think, 'OK, forget about the style, let's just produce some quality music, music we love, and we will see." Blundetto (real name Max Guiguet) is a radio programmer at Radio Nova, as well as a DJ and multi-instrumentalist. His music blends sunny reggae with atmospheric compositions and down-tempo beats. Despite not being a jazz musician in any sense of the word, Heavenly Sweetness felt like a natural choice for Blundetto: "I never saw them as a jazz label, but more like a special team, ignoring fashion in music, and with a great need of discovering music, old and new, from all other the world," he says. In his upcoming release, Have a Little Faith, Blundetto explores the links between rock steady and current dancehall, but, "even if it sounds more 'modern,' every sound comes from real analogue instruments, recorded live."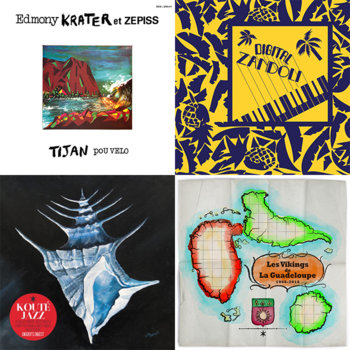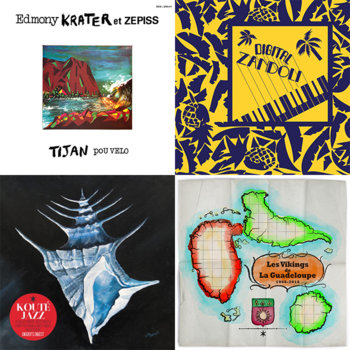 Merch for this release:
Vinyl LP, Compact Disc (CD), T-Shirt/Apparel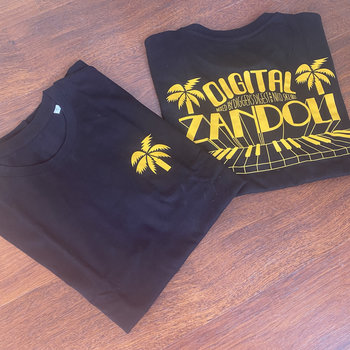 This series collates music from the Antilles, both reissues and compilations of relatively unknown tracks. "It's really exciting for me because it hasn't been done before, and this is music that not many people know in France," Descollonges says. Koute Jazz, for example, is a wonderful compilation that explores the jazz scene of the French West Indies between 1970 and 1980, a decade in which musicians experimented with the cross-pollination of traditional Gwoka, Tumbele, and Biguine rhythms and jazz and funk. The two volumes of Digital Zandoli capture the synth and drum-machine laden vibes of the Antillean 1980s, when Zouk was the music of choice in clubs, minibuses, and beach bars. The tracks, compiled by diggers Julien Achard and Niko Skliris, are examples of Zouk in the broader sense, mixing disco, funk, and Brazilian rhythms.
Merch for this release:
Compact Disc (CD), Vinyl LP
Krater's underrated 1988 album—Tijan Pou Velo, a fusion of Guadaloupe's traditional Gwoka percussions, jazz, and soul—was reissued in partnership with Diggers' Digest as part of Heavenly Sweetness' Antilles Series. "Since my childhood in Guadeloupe, I have always been fascinated by the Gwoka culture that mixes various expressions: singing, dancing, and music. I like the traditional side of the Gwoka, the rhythmic drums, the solo drum, the solo and answering singer," Krater says. Fearing that traditional rhythms would soon fade into irrelevance, in the late 1970s, Krater joined other musicians in a movement to bring Gwoka up to date and back into the national consciousness. His album epitomizes these efforts, blending Gwoka with Latin rhythms and American jazz-funk influences. "After we reissued this incredible album, Edmony started doing shows again and there was still so much magic in his music," says Descollonges, "so we produced another album, 30 years after his only other one." An Ka Sonjè, which was released in February 2018, continues where Tijan left off, combining Gwoka sounds with Cuban rhythms, vintage synths, and Afro-beat style drumming.
Merch for this release:
Vinyl LP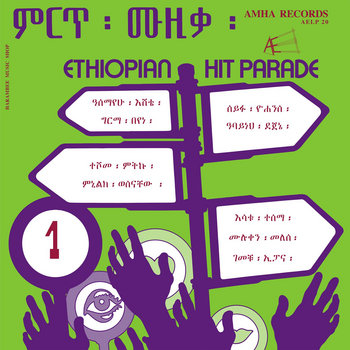 From Mulatu Astatke's tunes being used on Jim Jarmusch's Broken Flowers soundtrack to Seyfu Yohannes's "Tezeta" being sampled on Common song "The Game," the sounds of Ethiopia's golden era continue to resound with audiences all over the world. "I am a big fan of Ethiopian music, and the work done by Frances Falceto [the director of Ethiopiques series] was just incredible because it helped the world discover Ethiopian music from the 1960s and 1970s, which was almost unknown until then," Descollonges says.
So far, Heavenly Sweetness have reissued albums and curated several compilations for the series, as well as helping to produce a brand new album (to celebrate the 30th release of the series) by long-time exile Girma Bèyènè, who, after 25 years of silence, returned to making music with French Ethio band Akalè Wubè. Their 2017 album, Mistakes on Purpose, features Bèyènè's compositions rearranged by Wubè, including hits like "Muziqawi Silt," a track popularized by the great Hailu Mergia, another veteran of Ethiopian music. With their reissues, Heavenly Sweetness highlights the lesser-known (to Western audiences, at least) stars of Ethiopian music, from the late Getatchew Mekurya, Ethiopia's most esteemed sax player, to Tlahoun Gèssèssè, also known as The Voice, an icon of the "Swinging Addis" '60s era.
Merch for this release:
Vinyl LP, Compact Disc (CD), T-Shirt/Apparel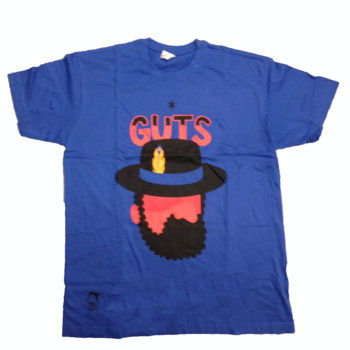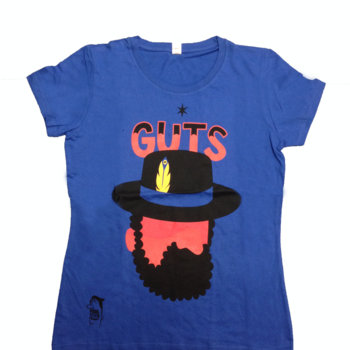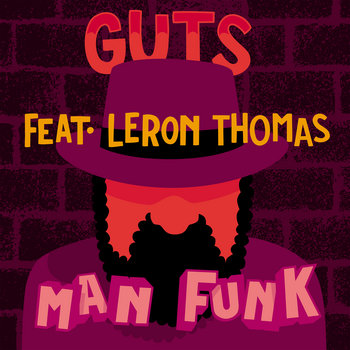 Guts (real name Fabrice Henri) has been at the forefront of France's hip-hop scene since the 1980s, starting out as a DJ and later becoming a beat maker. "I was in love with the hip-hop movement in 1980s and '90s, and I will be for the rest of my life," says Guts, who has been living, making music, and organizing parties in Ibiza for over 10 years. In the 1990s, Guts achieved enormous success in France and abroad with rap crew Alliance Ethnik, whose 1999 album, Fat Come Back, included collaborations with De La Soul, Common, and Youssou N'Dour. Over the years, Guts has achieved cult status in Europe's underground hip-hop scene—thanks to his intriguing beat patterns, soulful grooves, and experimental approach. His releases on Heavenly Sweetness feature several interesting collaborations. On his 2014 album, Hip Hop After All, for example, none other than Cody ChesnuTT lends his vocals to "Enlighten," alongside an extended rap by Murs. "The Forgotten (Don't Look Away)" is a collaboration between Guts, Quelle Chris, and Denmark Vessey, while fellow Heavenly Sweetness artist Leron Thomas sings on "Roses" and "Man Funk," a funk-heavy, futuristic banger.
"My creativity has no limits with this label, I can make what I want, I can take my time, and we don't have pressure. That's the way I like it," says Guts, who, as well as making his own music is also a keen vinyl collector and has curated the label's acclaimed Beach Diggin' Series. Guts is about to take on the artistic direction of Heavenly Sweetness' upcoming sub-label Pura Vida, for which he will curate compilations from Haiti, Capo Verde, and Cuba.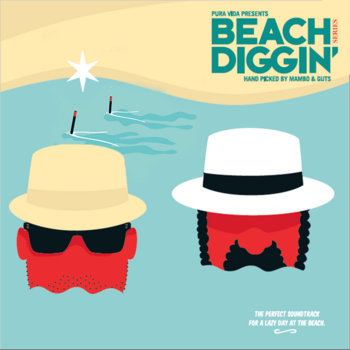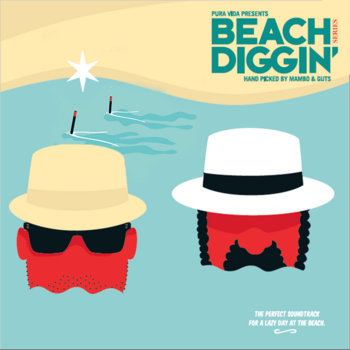 Guts's previous project with the label, the five-volume Beach Diggin' Series, is a journey through obscure but always sunny Afro-disco, funk, soul, jazz, soca, bossa nova, and reggae vibes from the likes of Cameroon, Trinidad and Tobago, Nigeria, Ivory Coast, Martinique, Japan, Australia, and Malaysia. For the compilations, Guts partnered with Mambo—the artist responsible for the visuals on all of Guts's releases—to put together, in Guts's words, "rare music, but music from the sun, beach, highlands, music for the mind, good for making love." All the tracks are selected by Guts and Mambo, mostly souvenirs from crate-digging expeditions around the world. Sometimes, says Descollonges, the tracks are so obscure that tracking down the artists can take months of research, and in some cases "they don't even remember the 7-inch that they released 40 years ago, and it comes as a huge surprise."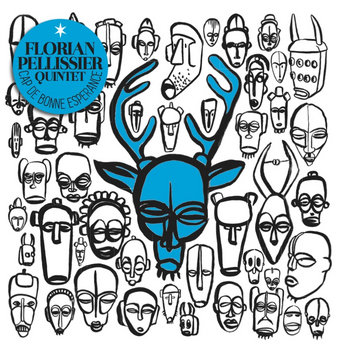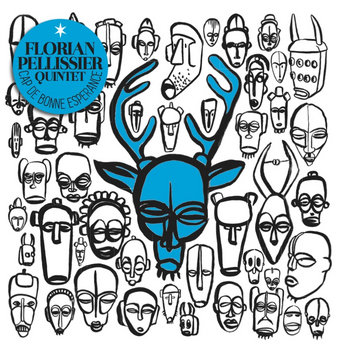 "With Florian Pellissier's last album we wanted to have a straight jazz project, because it was in the DNA of the label, and after all of these years we wanted to go back to our roots," says Descollonges of producing the quintet's latest album, Cap de Bonne Esperance. The album, which follows their previous releases on Heavenly Sweetness—Le Diable et Son Train (2012) and Biches Bleues (2014)—was inspired by a Jazz à Vienne festival to celebrate the music of the South African record label The Sun. But the record is only little more than a nod to the spirituality of South African jazz, and remains rooted in the quintet's hard bop style, moving between upbeat, funky rhythms and slower, crescendo ballads. Descollonges sees the Quintet as being part of a new wave of jazz artists, and credits musicians such as Shabaka Hutchings and Kamasi Washington with "bringing the kind of freedom in music that makes people want to go to jazz shows."
-Megan Iacobini de Fazio