LABEL PROFILE
Sub Pop Imprint Hardly Art Celebrates 10 Years as a Tastemaker All Its Own
By Gwendolyn Elliott · May 01, 2017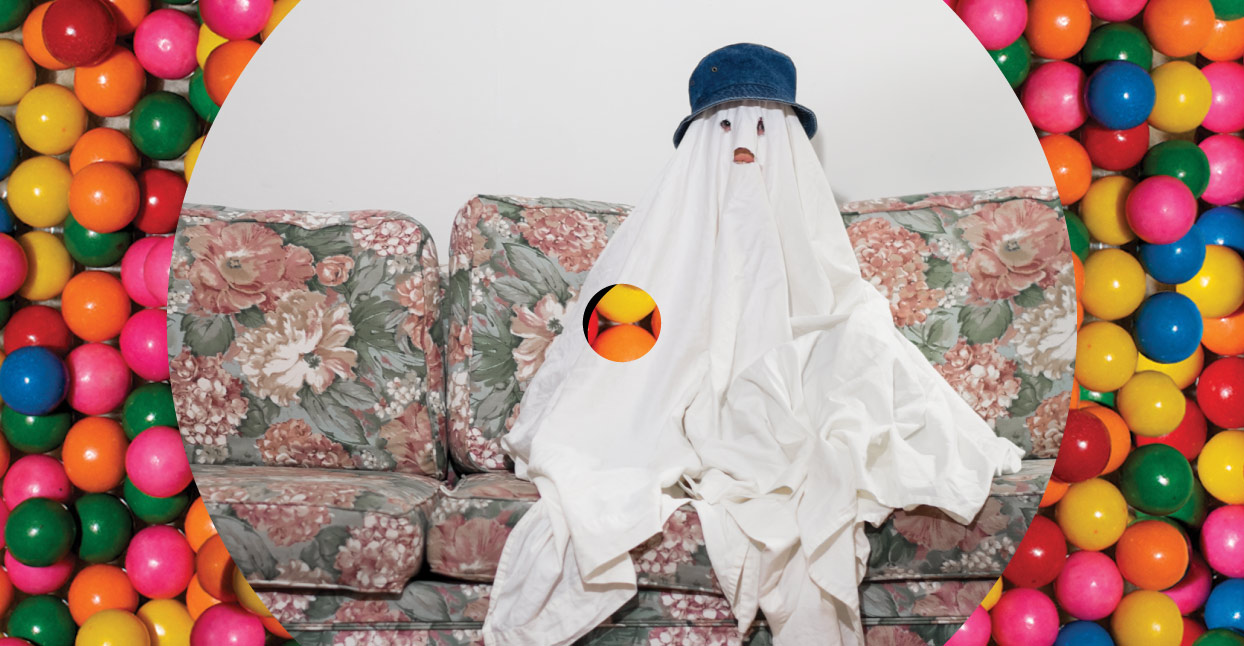 Sometime over tea at a donut shop in downtown Seattle, it occurs to Sarah Moody, general manager of Sub Pop Records' imprint Hardly Art, that her label officially celebrated a milestone just days before.
"Just last week was our technical 10-year anniversary of the announcement of the label," she says, taking a moment to reflect. "That was on March 9th, 2007." To celebrate, the label is releasing a compilation of "bedroom recordings, demos, rarities, unreleased, and widely ignored material."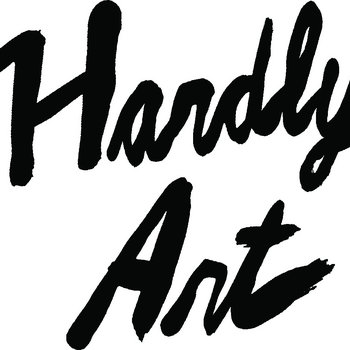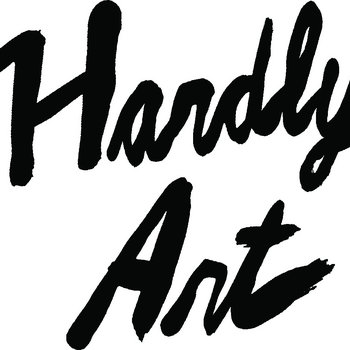 Moody has been with Hardly Art since the beginning and Sub Pop before that. At 22, she was handpicked by Sub Pop CEO Megan Jasper, co-founder Jonathan Poneman, and Head of A&R Tony Kiewel to lead the nascent imprint.
At the time, Sub Pop was going on 20 and entering a stage of growth few indie labels survive long enough to see. The label quip, "Going out of business since 1988," didn't hold up. Sub Pop was thriving, having folded in successful comedy acts like Eugene Mirman, Flight of the Conchords, and Patton Oswalt into its ranks, along with crossover bands like Fleet Foxes and Iron & Wine.
The label had more ideas than it had resources to execute them. "One of the dangers of being successful and growing larger as a record label is that you can become victim to your own inertia," Kiewel says. "You get bigger, it gets harder to change directions or to stop going in whatever direction you're already aimed."
As Sub Pop grew Kiewel says it got "harder to justify doing super experimental work with artists that demand a ton of development or are really on the fringes and unlikely to cross over to a certain sales threshold." When Hardly Art launched, the plan was to leave more room for experimentation. "We intentionally didn't talk about any of this. It was just, 'Let's just talk about doing something fun and not get bogged down in all of this nerdy industry bullshit,'" says Kiewel. "That was genuinely a big part of what we were trying to do."
Though a distinct vision for the imprint was unknown at the time, it was clear to Sub Pop officials that Moody needed to lead Hardly Art. "We knew we wanted to talk to Sarah specifically about managing it," says Kiewel, who has minimal involvement with Hardly Art these days (though he helped coin the imprint's name from The Thermals song "No Culture Icons"). "She was working in the publicity department and that was one [reason]: she's an incredibly smart, organized individual. She is capable of anything we throw at her."
In the beginning, Moody says she was thrilled to take on the new role, but remained poised to avoid the mistakes of a previously failed Sub Pop imprint, Die Young Stay Pretty, which faded away after a few releases. Recruiting and signing bands back then took a "see if it sticks" approach, a different method than it is today.
"It's funny to think about the first few signings," Moody recalls. "We had the inaugural flagship release, which was Arthur & Yu, a local band. The second group we signed on Hardly Art was Le Loup, from Washington D.C. It was nice to have that kind of freedom to just find a band you're excited about, pitch it to people that could also be excited about it, and if everyone agrees, to say, 'Cool, let's try it.'"
Over their 10 years, Hardly Art publicist Jason Baxter started noting the label's emerging identity, as well: "The roster sort of naturally moved in a direction that felt cohesive, but it's not like a thing that we did super deliberately in terms of diversity or similarity in sound."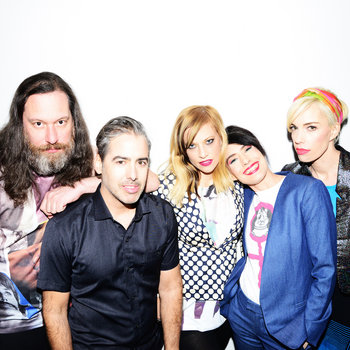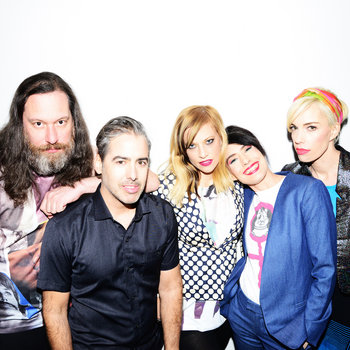 Merch for this release:
Vinyl LP, Compact Disc (CD), Cassette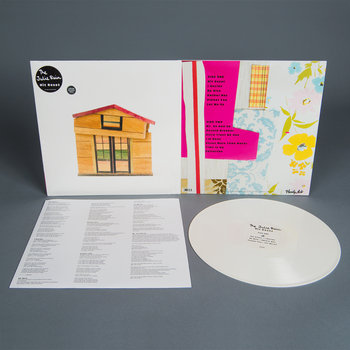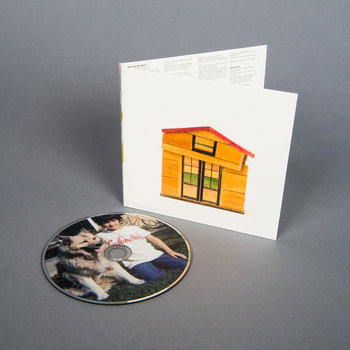 A crowning example of this natural progression could be the label's 2016 signing of The Julie Ruin, Kathleen Hanna's post-Bikini Kill, pre-Le Tigre recording alias. Her band released their first, widely-revered full-length, 2013's Run Fast, via Ian MacKaye's Dischord Records. Afterwards, Moody learned Hanna was interested in recording the next one with Hardly Art.
"That was one that just kind of came about kind of out of nowhere," Moody says. "It was another thing where younger me, but also current me, was very stoked. Julie Butterfield [former Sub Pop retail store manager and Sleater-Kinney manager] just sent an email and I was like, 'Oh, what does Julie need?' and I opened it and it's like, 'Hey, Julie Ruin is looking for a new label and I immediately thought of Hardly Art and wanted to introduce you guys.' I was sitting there reading it like, 'What?' [Laughs] There's Kathleen, just cc'd."
But the interest wasn't really out of nowhere; Hardly Art had been developing up and coming female-fronted acts like Tacocat, La Luz, Chastity Belt, Gazebos, Colleen Green, and Jenn Champion (formerly known as Jenn Ghetto, under the name S) for some time. By attracting already-established, top-tier talent, the label's formula started working, favorably, in reverse. "That was like, 'Okay, we must be doing something right if we've got [The Julie Ruin's] attention,'" says Baxter.
Moody and her small team—the first record label ever nominated for Seattle alt-weekly The Stranger's Genius Awards—have helped influence the latest iteration of the Seattle sound while earning serious cred in the process.
What's more, while 10 years at any job these days is noteworthy, for Moody it's a professional achievement. "I would say that success is very much a subjective and mercurial thing so it's not something I necessarily take for granted, but more than anything I am pleased to see the bands and releases on Hardly Art currently thriving," Moody says. "It would also be an entirely different label if it had only been me—Hardly Art is very much the sum of its parts, and owes its roster to a cast of enthusiastic employees over the past 10 years, in addition to my personal opinions."
Kevin Murphy, of southern-tinged psych rockers The Moondoggies, has been with Hardly Art since 2008 when the label released his band's debut album Don't Be A Stranger. As the label grew and evolved, folding in more female-fronted and synth-oriented acts, "there was a moment when I was having that feeling like, 'Maybe we're like a redheaded stepchild,'" he says.
"It seemed like they were kinda shifting, maybe going to get a little bit more garage, but it occurred to me that they still seem pretty eclectic. When Nick [Heliotis, Hardly Art's first publicist] was there, [he] was into very garage-y stuff, but he and I would also nerd out about Bob Dylan and all that, so it seems to me there's certain stuff they—maybe mostly Sarah because she's kind of steering the ship, she's been there for all 10 years—just get genuinely excited about, which I think is the healthy way to go."
Moody echoes a similar sentiment. "I think what makes a Hardly Art band is very different now than what it was in the beginning," she says. "We're not trying to brand everything in a Hardly Art way; it's more that we're trying to let artists brand themselves, essentially using the image that they already had [before they signed]. We just give these bands a platform to present themselves in a way that seems genuine, and the cards kind of fall from there."
It's arguable that Hardly Art's overall success stems from a simple notion—everyone just seems to get along.
Merch for this release:
Compact Disc (CD), Vinyl LP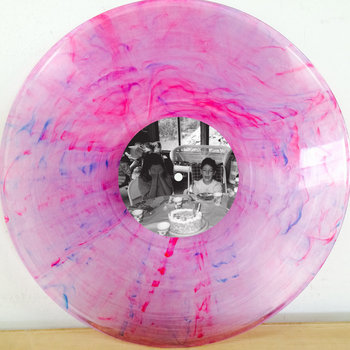 "I just like the people that work there," says Colleen Green, who's been with Hardly Art since 2010, and recorded her first full-length LP, Sock it to Me, in Hardly Art's then-"VP of Stuff" Ruben Mendez's basement. "I lived with Lacey, Rube's ex-wife and Ruben in Seattle for a month while I was recording. Everybody there is just really chill and they have cool taste in music and I like the vibe. They've always treated me very well and have been really supportive of me and my music."
Chastity Belt lead vocalist Julia Shapiro also finds much to love about Hardly Art. "We're friends with everyone and we know them really well. It's easy. I mean, they never really told us what to do, or if they do, we're just like, 'Nope, we're not doing that.' [Laughs] So we've been able to stay pretty true to ourselves."
Other Hardly Art bands are also gaining notoriety. Dude York's latest, Weezer-indebted album, Sincerely, helped land the group an opening spot on Weezer's latest tour; and Chastity Belt's upcoming, highly-anticipated June release, I Used to Spend So Much Time Alone, was produced with Matthew Simms of cult English rock group Wire.
Merch for this release:
Vinyl LP, Compact Disc (CD), Cassette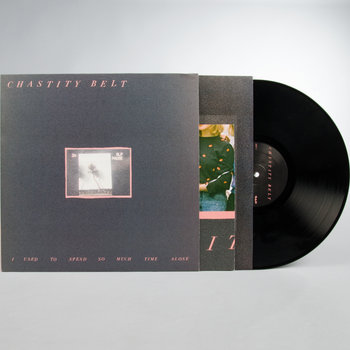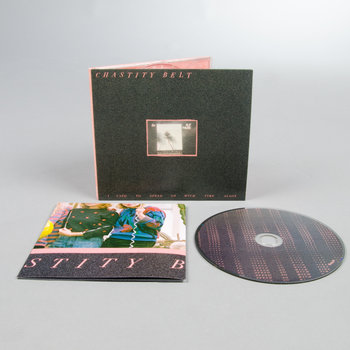 Overall, Moody seems pretty satisfied with the small indie empire she's helped nurture for a decade, even though she's unsure if she'll remain at the helm over the next 10 years. "Forecasting a decade is impossible, especially given that the current industry changes seemingly every month," she says. "But we have set a solid base, and I'm really proud of the artists that we've worked with over the years."
—Gwendolyn Elliott