LABEL PROFILE
German Label FXCK RXP is at the Forefront of New Wave Boom-Bap
By Jordan Commandeur · June 28, 2018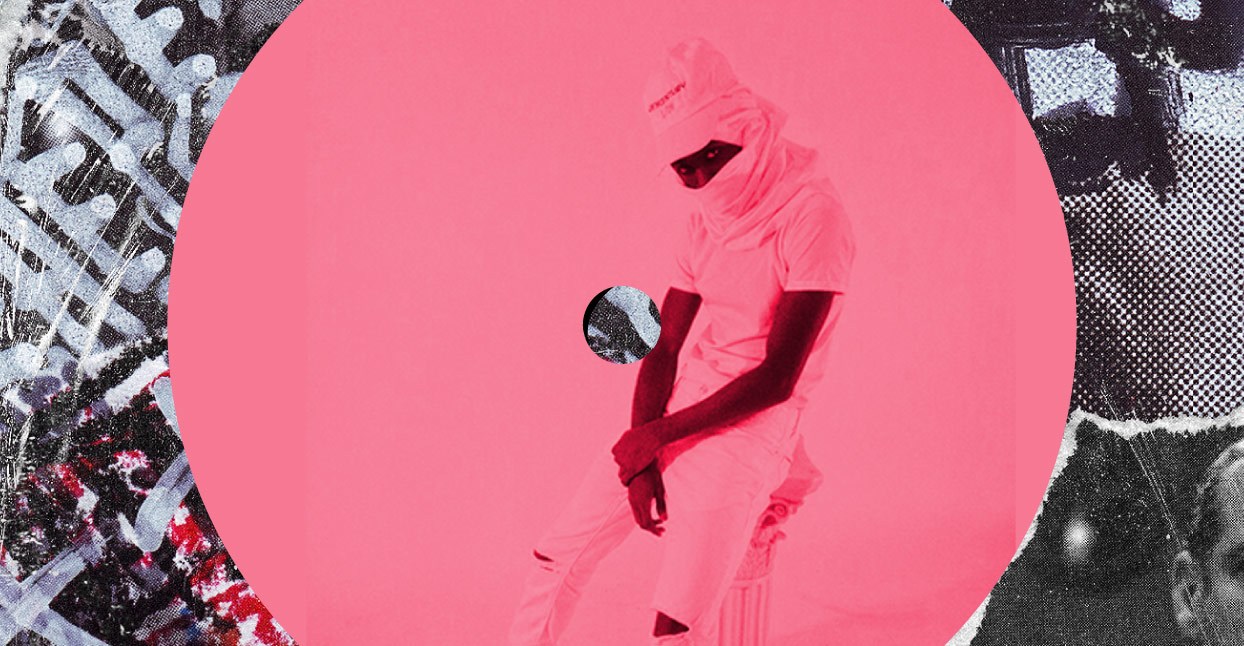 Last spring, a number of boutique cassette labels seemed to pop up all at once. Many of them became home to some of 2018's most buzzed-about rap artists. One of those is the FXCK RXP label, out of Dortmund, Germany. What sets FXCK RXP apart is its ahead-of-the-curve picks, as well as how quickly it transitioned from being strictly a tape label to issuing releases in all three major formats.
Before diving into the label's impressive output, it's important to contextualize their arrival on the scene. Tapes had been on the rise for a number of years now, and many audiophiles are willing to pay more for limited-run cassettes than they are for CD and vinyl releases. During the same period of time, a pocket movement of hip-hop—generally referred to as new wave boom bap—started to gain momentum. The artists who operate within this niche are the disciples of the street rap godfathers that ruled the '90s on the East Coast, and they build upon the foundation established by greats like Kool G Rap, Wu-Tang Clan, Mobb Deep, The Lox, and Big L.
These two waves collided in early 2017 when Daupe! Media re-released almost all of their albums (15 in total!), as super-limited cassettes; all of them sold out immediately. Then, those tapes started popping up on resale sites like Discogs and eBay for exorbitant prices—and they sold out there, too. It quickly became apparent to anyone paying attention that there was a market for classic East Coast hip-hop on a format that was once thought dead.
Back in Dortmund, a young entrepreneur and avid music fan by the name of Robert Kupiaj saw an opportunity, and FXCK RXP was born. The label first popped up on Bandcamp last April with their debut tape, Heavy Lies the Crown, by Rochester, NY lyricist Pounds. While neither the artist nor album were familiar to the average listener, tastemakers agreed it was a critical release for this new wave of boom bap. Eventually, the opus was shortened to an EP and released on vinyl and CD by different labels, but the full album only exists on 100 coveted cassettes. When asked why he started with tapes, Kupiaj jokes: "I always liked the fact you can't skip the tracks." He also says the tapes were his way of testing the waters before making the commitment to do vinyl.
Kupiaj doesn't sign artists in the traditional sense, nor does he commission them to do projects: he scours the net for hip-hop that meets his standards (grimy and hardcore), and then reaches so that he can manufacture tapes for the artists who catch his ear. FXCK RXP's next five drops are all considered pillars of this boom bap renaissance: Hus Kingpin & SmooVth's H.N.I.C., Billie Essco's Gallery, Fly Anakin & Koncept Jack$on's Chapel Drive, Daniel Son & Giallo Point's Remo Gaggi/The Gunners, and SmooVth & Giallo Point's Medellin. Kupiaj has his finger on the pulse, but more than that, he identified an emerging scene and nurtured its growth. Turns out it isn't the first time he has been an ardent supporter of a niche sound.
For nearly a decade (2007-2016), this German music connoisseur ran an avant-garde black metal label called Monotonstudio Records, which released vinyl and cassette offerings from Hexis, Black Table, Wildernessking, Downfall of Nur, Outre, and many more. When asked why he went from one extreme to another, he says, "My musical taste has always been wide open. I've got records from almost every genre. My musical life has been about phases. Some months I was into jazz, then krautrock, electronic music, black metal, etc. In the last couple of years, I've been back into rap, though."
With the success of his tape releases, Kupiaj felt confident enough to put SmooVth & Giallo Point's Medellin out on CD. The response was overwhelmingly positive, so the label followed up with a slew of discs, including CRIMEAPPLE's debut Metralleta, Eto & V Don's Omertà, and Big Kahuna OG & Graymatter's Scooby Snax. By that point, FXCK RXP had gained such a good reputation with collectors, that they were now snapping up each drop, whether they were familiar with the artist or not.
"Sometimes I need to withhold myself from writing to every artist I personally like," Kupiaj says. "It is the best time for rap ever, in my opinion." Still, he doesn't shy away from his "tough guy" image. There was a rumor floating around that he was an MMA fighter, and when he was asked about it by a fellow label head, he ran with it. "I like the idea of beating the shit out of people on an athletic level," he says.
With more than two dozen projects released in multiple formats, the sheer number of releases FXCK RXP has pumped out in just over a year is staggering. What's even more amazing is that this one-man operation is just getting started. At the beginning of this year, Kupiaj launched a 7" series, highlighting the scene's best producers; the second installment, which puts the spotlight on MichaelAngelo, drops in July. Pre-orders for highly anticipated projects from al.divino, Milano Constantine, and CRIMEAPPLE are on the way next month as well.
Below is a rundown of FXCK RXP's six most essential releases to this point.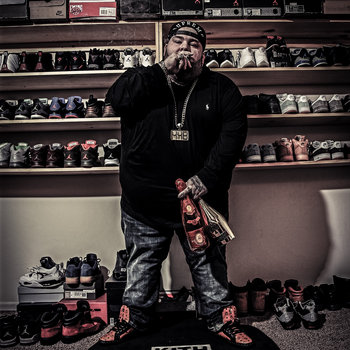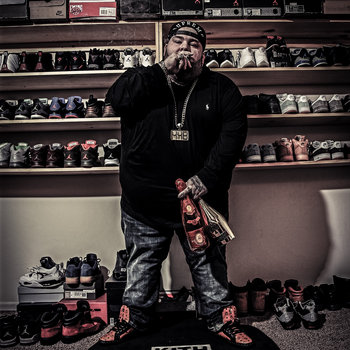 This is a slept-on classic. Though the Rochester lyricist had dropped albums prior to this one, Heavy Lies the Crown is the release that gained him a wider audience. After FXCK RXP put this offering on tape, other indies began vying to release the mafioso-flavored long-player on vinyl. However, if you pick it up on wax, you will miss some of the best cuts, like "Tony," "Me and You," and "No Time." Only the cassette has all 12 tracks and three skits.
Pounds has a rasp that would have Jadakiss offering him a throat lozenge. Couple that with hardbody bars and 300 pounds of bravado, and you have something special. The production here is handled almost exclusively by the trio of Spittzwell, Fith, and Pounds himself, and they don't limit the sound to just boom bap. "Kill You" has rock elements, while "Tributes" incorporates sensual saxophone wails. The album features guest spots from Conway, Westside Gunn, Jarren Brenton, Chris Rivers, and Aleon Craft.
Fly Anakin & Koncept Jack$on
Chapel Drive
Merch for this release:
Cassette, Compact Disc (CD)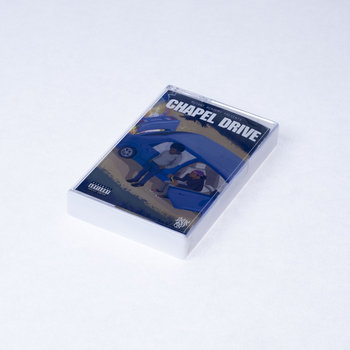 At this point in time, Richmond, VA's Mutant Academy squad have started gaining a name worldwide. Nevertheless, when Chapel Drive hit on tape in June of last year, few were up on their distinct vibe. The Mutants were getting love in their hometown, and they had lots of music on their Bandcamp page, but it was this cassette that put them on the radar of industry insiders. Shortly after its release, they hooked up with Empire, where they released a joint album between Fly Anakin, Koncept Jack$on & Tuamie titled Panama Plus.
Chapel Drive is packed with raw talent and youthful exuberance. While Anakin and Jack$on have their name on the cover, it was the first project that featured all members of the producer-heavy posse. It sounds retro and new at the same time. Highlights include "Dime$," "Kingpin" featuring Big Kahuna OG & Henny L.O., "Room Temp Aqua" featuring Pink Siifu, and "When Thugs Cry."
Merch for this release:
Cassette, Compact Disc (CD)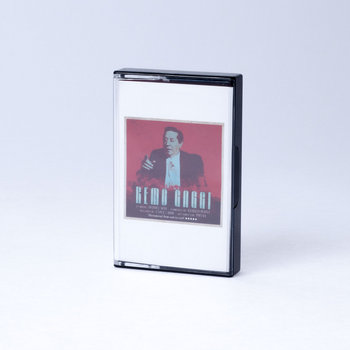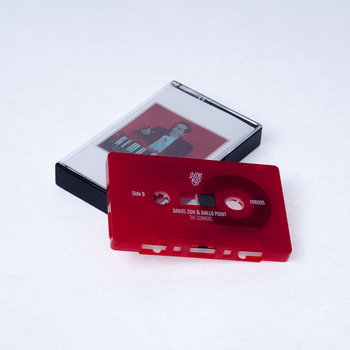 FXCK RXP has done a great job of uncovering the new wave boom bap sound wherever it appears; they also deserve props for being early supporters of Daniel Son out of the GTA (Greater Toronto Area) and the U.K.'s Giallo Point. Kupiaj loved the MC/producer duo's 2016 album The Gunners and their 2017 album Remo Gaggi, equally. So, since the runtime was relatively short on both, he slapped Remo Gaggi on one side of a red tape and The Gunners on the other. The record sold out quickly, so the indie also put the double-album on CD. The disc has two bonus songs, which is a common practice used by FXCK RXP to add value for those listeners who may already have the release on another format.
While this label is known for quality art and packaging, Daniel Son wasn't stoked about how the Remo Gaggi graphic looked on the J-card. He states emphatically: "Bruh, if you look at my tape, mine had the wackest cover because my cover didn't fit on the cassette tape. But when I saw the CDs, the CDs looked dope as fuck."
Make sure to listen to the golden era grit of "Flat Tyres" featuring Raspy, "For the Culture" featuring Saipher Soze, and "Corona Extra" featuring Eto off Remo Gaggi, and "North Side," "Gun Under the Pancho," and "Jewels" off The Gunners.
SmooVth & Giallo Point
Medellin
Merch for this release:
Cassette, Compact Disc (CD)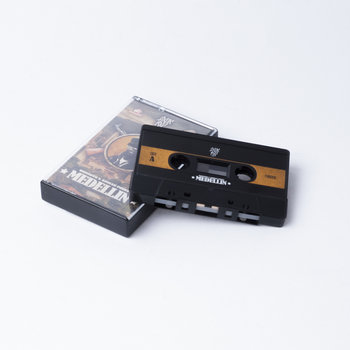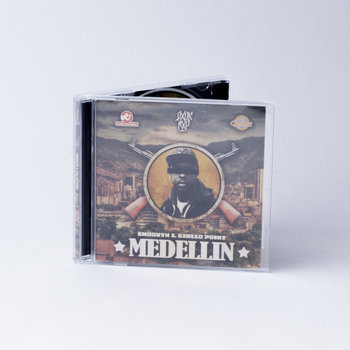 SmooVth, along with his partner-in-crime Hus Kingpin, head up #TheWinners crew. Unlike most of the artists released by FXCK RXP, this MC out of Hempstead has been on the scene for years. Not only is he established, but he and Hus helped introduced many of the new wave rappers and producers.
After doing a concept album with U.K. sound architect Giallo Point in 2014 titled Portrait of A Pimp, SmooVth reunited with the producer for Medellin in 2017. As the name might suggest, instead of fly minks and Caddies, this time they were on a Colombian cartel vibe. The same year also marked the release of Hus's Cocaine Beach, and SmooVth has stated that the albums are an unofficial two-parter. Medellin has the distinction of being FXCK RXP's last cassette release before it branched out into CD and vinyl, and its first CD release once it did.
There are guests on almost every song on Medellin, but make sure you check the handful of solos: "Culiacán," "Chill Pill," "Peru," and "Cold Streets." Other must-hear tracks include "Lanus" featuring CRIMEAPPLE, "Mega Melodic" featuring Tri State, and "Scaramanga" featuring Planet Asia.
Merch for this release:
Vinyl LP, Compact Disc (CD)
This New Jersey master of ceremony with the Colombian ancestry seemed to come out of nowhere last year. He started the year with multiple appearances on Statik Selektah's Show Off radio show and then guested on both SmooVth & Giallo Point's Medellin and Hus Kingpin & Big Ghost's Cocaine Beach. Then, he killed the fall season with three EPs in a row: Metralleta, Perfect, and Perfect 2.
While some heads were just starting to catch CRIME's buzz, FXCK RXP reached out about doing physicals as soon as Metralleta dropped. The up-and-coming artist admitted to us he hadn't even heard of the label before they got at him. The two parties negotiated a deal to do a limited run of 200 CDs. They followed up with the ultra coveted wax release, with new cover art. Both have been sold out since shortly after they were offered up on Bandcamp. Fans who missed out have been demanding a repress and FXCK RXP will be obliging them next month.
This wordsmith's quick wit and unique cadence have set him apart from the pack, and Metralleta is the perfect introduction to his style. The CD and vinyl versions both come with three bonus tracks, bringing the song total to 10. It's easy to enjoy this debut from end to end, but "The Cookout," "Milk and Ladyfingers," and "Popshit" have become fan favorites.
Merch for this release:
Vinyl LP, Compact Disc (CD)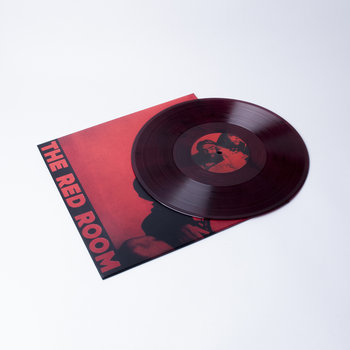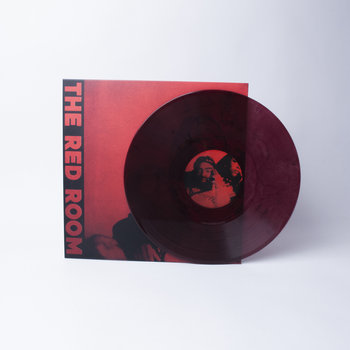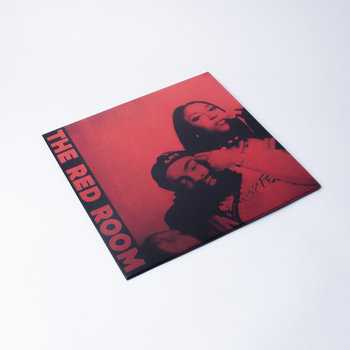 This is another great example of how FXCK RXP digs up gifted MCs from all over the U.S. and beyond. AnkhleJohn (pronounced Uncle John) is a young god out of D.C. with an incredibly unique style. He is member of the Five-Percent Nation of Gods and Earths and drops knowledge, but his rap style is dark and brutal. The closest comparison would be something like horrorcore, or the even more niche subgenre acid rap.
Kupiaj was sure he wanted to release The Red Room after hearing only one track—"Original Man." This banger is produced by Big Ghost and features guest bars courtesy of Hus Kingpin. The heavy guitar loop and ambient bass are a landscape on which a lyrical war is waged. And the rest of the album follows suit, Ankhle growling out grimy verses over haunting beats. To get a proper sampling of this masterpiece make sure you check the aforementioned "Original Man," the album opener "Veni Vidi Vici," "Rayful Edmond," and "Self."
Even though his home team is Shaap Records, AnkhleJohn tells us he also considers FXCK RXP a home; he's released multiple projects with the label since The Red Room dropped on CD and vinyl.