LABEL PROFILE
Eremite Records Celebrates Free Jazz's Past and Present
By Philip Freeman · August 30, 2017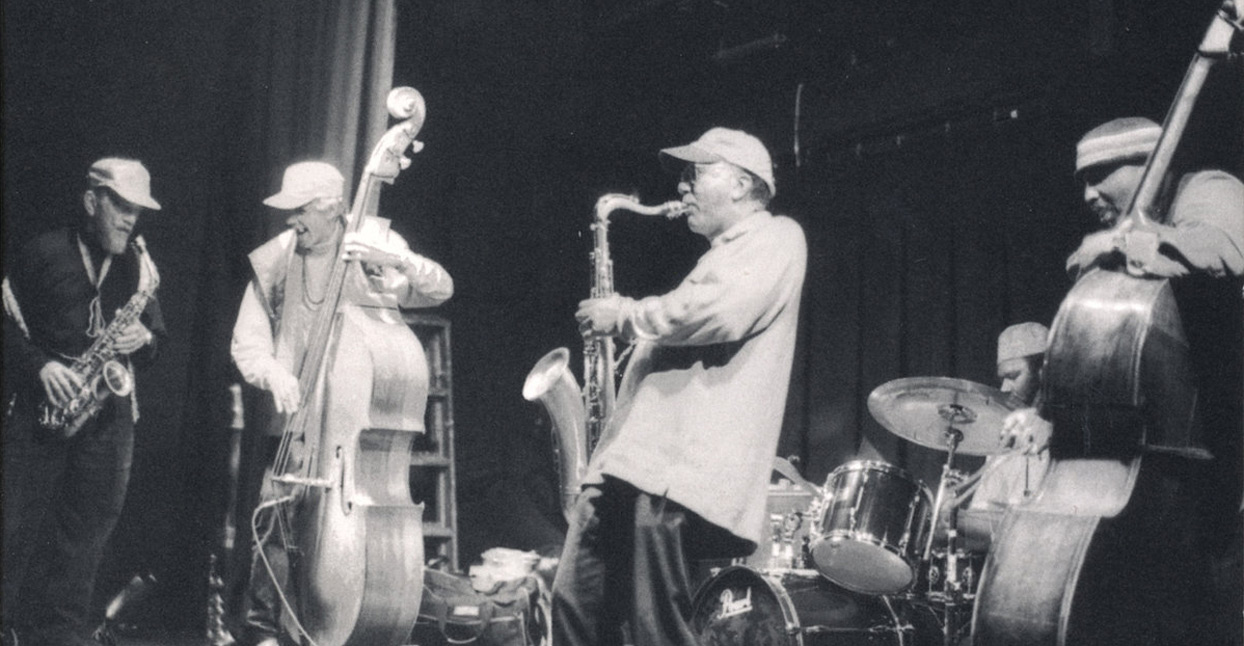 Free jazz went through something of a renaissance starting around 1995. In 1997, Charles Gayle and the David S. Ware Quartet shared lead review space in an issue of Rolling Stone. Ware was signed to Columbia Jazz for two albums, and a fistful of independent labels, including AUM Fidelity, Boxholder, High Two, No More, Riti and Thirsty Ear, among others, began recording other artists on the New York and New England scenes. Some of these labels faded after a few years (RIP No More and Boxholder), while others have continued to the present day; AUM Fidelity is celebrating its 20th anniversary this year. Eremite, founded during this '90s renaissance, is newly energized these days, releasing multiple albums by bassist Joshua Abrams and his Natural Information Society over the past few years, slowly making its prodigious back catalog available on Bandcamp.
Eremite founder Michael Ehlers grew up in rural Minnesota. His father was a fan of mainstream jazz like Louis Armstrong, the Dave Brubeck Quartet, and the Modern Jazz Quartet. "While in grad school in NYC, 1961, he heard John Coltrane and said it was 'too out there' for him," Ehlers recalls. The younger Ehlers lived in the Northeast from the late '80s to the mid-2000s, "continuing to learn about jazz by hanging out with older collectors and aficionados, working in record stores, and auditing Archie Shepp's UMASS Amherst class Revolutionary Concepts In African American Music." He began presenting concerts in Western Massachusetts in 1995, and formed Eremite the following year; its first release was Tri-P-Let, by the Jemeel Moondoc Trio.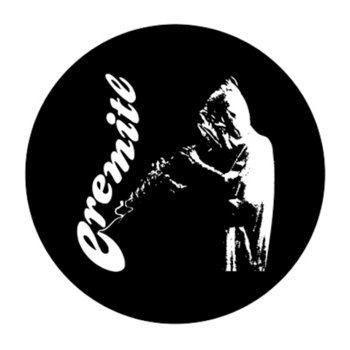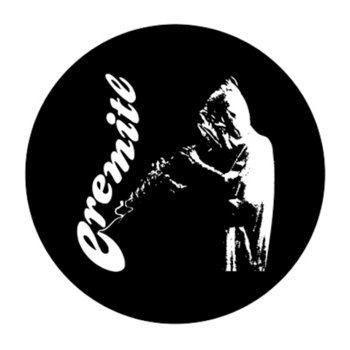 Moondoc, a veteran of the 1970s loft jazz scene, hadn't recorded in almost a dozen years when he and Ehlers connected. "It blew my mind in the worst way that such a brilliantly idiosyncratic musician hadn't been recorded for that long a time. Getting Moondoc back on record was one of the very first things I wanted to do with Eremite," he says. Moondoc would ultimately make seven albums for the label, ranging from duos with bassist William Parker, released as New World Pygmies, Volumes 1 and 2, to the 10-member Jus Grew Orchestra. One of the best is Revolt of the Negro Lawn Jockeys, a quintet session featuring trumpeter Nathan Breedlove, vibraphonist Khan Jamal, bassist John Voigt and drummer Codaryl Moffett recorded live at the 2000 Vision Festival.
"Jemeel epitomizes many of the qualities I most love in artists—individuality informed by tradition, the obstinate pursuit of a particular vision, and an instantly recognizable personal homegrown style and sound," Ehlers says. "I love the homegrown sounds that pre-date the homogenizing and pernicious influences of jazz schools in recent decades. Jemeel belongs in a lineage of great alto saxophonists—Jackie McLean, Ornette, Jimmy Lyons, Charles Tyler—without sounding like any one of them…as an instrumentalist and as a composer you can always identify Moondoc in a measure or two. I believe in Moondoc's music in a big way."
In 1996, Ehlers brought German saxophonists Peter Brötzmann and Thomas Borgmann and pianist Borah Bergman to Amherst, Massachusetts to perform. "The first note out of Peter's horn—tarogato, as I remember—that night remains among the unforgettable psychoacoustic experiences of my lifetime thus far. It was not the 'rip a hole in a wall' sound of hearing Peter in a club, but a resounding, hair-raising, nearly tactile wave of sound that seemed to expand continuously in the space all night long… Peter and Borah crashed at my apartment after the concert. It was one of those talk-all-night scenes, mostly Borah talking, but Peter seemed genuinely interested and moved by the energy and enthusiasm I brought to the music as a young presenter."
Ehlers has been organizing Brötzmann concert tours in the US and Canada ever since, and helped the saxophonist re-launch his own Brö label—on which his legendary For Adolphe Sax and Machine Gun albums were first released. One of his two Eremite releases is the live disc From Valley To Valley, which features a unique variation of his long-running Die Like A Dog quartet, with trumpeter Roy Campbell Jr. (who was also in Jemeel Moondoc's band Muntu in the 1970s) replacing his usual partner, Toshinori Kondo.
In 1999, Eremite released We Are Not At The Opera, the first album on a US label in several years by legendary free jazz drummer Sunny Murray, who'd played with Cecil Taylor, Archie Shepp and Albert Ayler, among many others, in the 1960s and been a resident of France for decades. In addition to his pioneering, genre-reshaping approach behind the kit, Murray was well known for his prickly personality and bone-deep distrust of record labels. According to Ehlers, it was a man named Scott Cashman who put the two of them together. "Cashman was a teaching assistant to Archie Shepp at UMASS Amherst in the '90s who went to Paris for a while to do a dissertation on expatriate American musicians and met Sunny over there. When he got back he's like, 'I told Sunny all about you and your label' and I'm like, 'Don't give that dude my number.' Rip-roaring oral histories could be assembled on Sunny's antics in the old days, and he doesn't exactly make a secret of his loathing for record labels and music business people. Scott worked on me for a while and at a certain point I just decided to set it up and take the ride."
We Are Not At The Opera is a duo performance, with Murray joined by saxophonist Sabir Mateen, who would reappear on the drummer's two other Eremite albums, Perles Noires Vol. I and II, recorded on an East Coast tour in 2003. "My approach to working with Sunny was to do my best to make him as happy and relaxed as possible," Ehlers says. "Rather than indulge his misplaced ambition to make a bebop record, I put him in free-blowing situations with strong like-minded musicians and pressed the record button.
"There's just no way you can hang with someone as unique as Sunny and not be enriched by it—Sunny would laugh at the word 'enriched' here," he continues. "He definitely did some crazy shit occasionally. I've said it before, anyone who plays the drums like that is not going to be some kind of normal 'hamburger-eating motherfucker.' I believe that's one of Sunny's expressions; in addition to being the first drummer to stop playing time, he's one of the funniest people alive. It's pretty well known that Sunny damaged his 'professional' image and obscured his own importance by way of some eccentric behavior over the years, but for the historical record, that was largely not my experience with him, and we worked together extensively."
What makes so many of Ehlers' releases special is that they document one-time-only encounters and specially assembled groups. Two of the most incredible are Two Days In April and The All Star Game, recorded in April 1999 and December 2000, respectively. Two Days In April features two legendary free jazz saxophonists, Chicago's Fred Anderson and New Orleans' Kidd Jordan, backed by bassist William Parker and drummer Hamid Drake. The All Star Game teams Jordan, Parker and Drake with saxophonist Marshall Allen of Sun Ra's Arkestra and second bassist Alan Silva, another free jazz titan who'd departed for Paris in the '60s and only rarely returned to the US. The Anderson-Jordan quartet reunited a time or two, but the All Star Game band was a total one-off.
"The All Star Game and Two Days In April were both label-driven projects, meaning I was the one who came up with the ideas to assemble those particular guys in one place, organize the recordings and—with the help of enlightened presenting organizations in New England—the concerts," Ehlers says. "That said, bringing together some of the best free jazz musicians in the world, most of whom had existing history together, for concerts in one of their preferred idioms—free blowing— isn't what I call 'input,' more like a joyride for everyone involved.
During the late 2000s and early 2010s, Eremite was still active, but focused more on archival LP reissues of private press and hard-to-find free jazz releases like Sunny Murray's Big Chief (never on CD), Solidarity Unit Inc.'s Red, Black & Green, and Byron Morris and Gerald Wise's Unity. Ehlers also worked with percussionist and loft jazz archivist Juma Sultan on the lavish Father of Origin box set, which documented his band the Aboriginal Music Society via two LPs, a CD, and a book.
In recent years, though, he's released four albums by Chicago bassist Joshua Abrams, and one by guitarist Jeff Parker, signaling a new burst of creative energy. "Starting in the late '90s, I knew Joshua a little bit through some mutual Chicago connections," Ehlers explains. "I was distantly aware of a scene there that involved him, [drummer] Chad Taylor, Jeff Parker, [saxophonist] David Boykin and others, a scene that was apparently in some way distinct from the Chicago scene Peter Brötzmann was involved in, and that was in some way, or not, connected to Tortoise, Thrill Jockey, and/or Fred Anderson. At the time I was too engrossed in Eremite to pursue further knowledge of the situation. Here we are twenty years later and I consider myself fortunate to work with Jeff and Joshua, peers of mine who have grown into great artists in very inspiring ways. Both Joshua and Jeff get mad cred for bringing such strong projects to Eremite. I've been working with Joshua since the dawn of Natural Information. We're four albums going on five now, so I feel a lot of history and connection with that project. Jeff, if you're reading this, the world needs much more of your solo guitar music!"
This wave of new activity, and the gradual digitization of the label's still-breathtaking back catalog, is returning Eremite to the position it enjoyed in the early 2000s, as one of the most vital outlets for some of the most high-energy jazz and free music around. "I think I'll always drift in and out of the record business, or whatever is left of it," Ehlers says. "There will be times of expansion, times of contraction. If the nukes don't fly and I manage to keep my heart right about music & the label, I pray I will continue to attract interesting projects."
—Phil Freeman