LABEL PROFILE
Dusty African Grooves
By Oliver Wang · December 03, 2013
"Each region has its own micro-traditions…and to compare music from Ethiopia to music from Benin would be like comparing music from Portugal with music from Russia. In every African country, if you take a bit of time, you can really hear the differences and understand that it's completely different styles of music."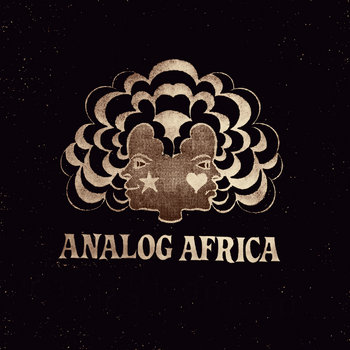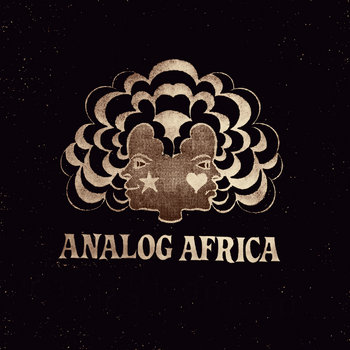 Merch for this release:
Vinyl LP, Compact Disc (CD)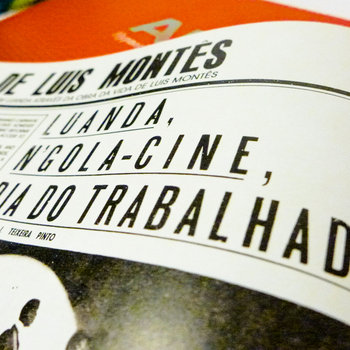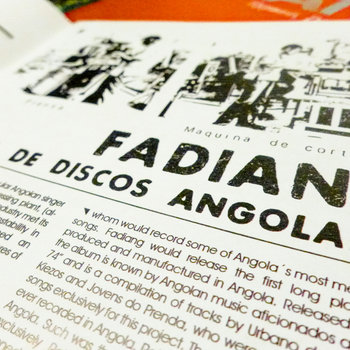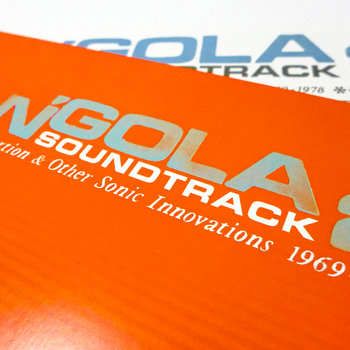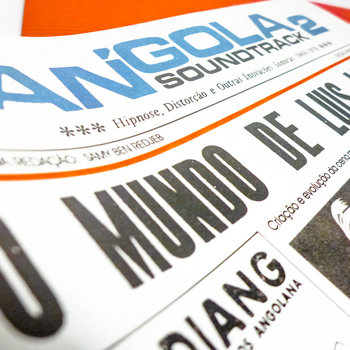 If you flew somewhere across Africa in the 1990s, your flight attendant may have been a young Tunisian man wearing the name tag "Samy." Like other part-time stewards, Samy Ben Redjeb worked for the airlines to travel on the cheap. However, unlike co-workers toting compact flight bags, Redjeb often had hundreds of dusty records stashed away in the bulkhead. "Sometimes I had so many records to check in that I had to go to the airport before the crew. I was never paying for freight though, so that was amazing," he says.
During this era, Redjeb used his flying privileges to explore myriad African cities, searching for vintage vinyl tucked away in back rooms and warehouses. What began as a collector's passion finally went full-time in the early 2000s, and he quit his airline gig to start up Analog Africa, a reissue label that now has over a dozen titles under its belt. From the arid deserts of Burkina Faso to the coastal islands off Angola, Analog Africa has steadily cataloged artists and genres that few outside of their original locales had any knowledge of. "People didn't really understand how incredible these musicians were," says Redjeb. "These were records that were sold locally, that didn't really cross the borders of their [respective] countries."
Born and raised in Tunis, Redjeb's initial exposure to music came mostly via radio, and that led to him begging favors from friends going abroad. "I was trying to get music from whoever could bring records or tapes in from New York. You couldn't really buy it in Tunisia, so you had to ask someone to bring it from overseas." Though he came of age listening to mostly U.S. and U.K. pop groups, it was a 1991 album, Shoko, by Zimbabwe's Oliver Mtukudzi, that turned him onto local African styles. "Mtukudzi recorded a new album made of old tunes," he explains. "I had one or two months holiday at that time, so I decided to go to Zimbabwe and find all the originals. I ended up finding all the songs. It was a success that gave me courage to continue doing these things." The hook was set.
Redjeb began traveling down to Zimbabwe once or twice a year looking for similar music. In the process, he discovered what he describes as an "underground" of local music practices that was far more contemporary and syncretic than what most Westerners knew of "African music" (perhaps limited to Paul Simon's Graceland and its lauded incorporation of mbaqanga vocal harmonies). "One thing that was bothering me was that African music was generally very underestimated," Redjeb says. "People talked about it as being very rudimentary or very basic, but Mtukudzi's tuku music was rich, with a polyrhythmic thing going on between the guitars…basically playing completely different rhythms but when you put them together, it worked. It was a bit like chameleon eyes, like each one going in its own direction, but functioning [in unison]."
Gradually, Redjeb began flying to other countries, eager to see what kind of underground styles existed there. Over the last dozen years, that's meant coming across everything from the psychedelic Afro-beat of a Benin band like Le Super Borgou de Parakou, to Zimbabwe's early experiments in electrified chimurenga music by The Green Arrows and Hallelujah Chicken Run Band. In Angola he uncovered music by groups such as Os Bongos and Africa Ritmo, who fed off of music styles flowing from across the world into the port city of Luanda.
The vast majority of what Redjeb discovered was on vinyl, but he explains that this was out of necessity rather than intent. "The music I'm interested in cannot be found on anything else. I'm not what you call a 'vinyl junkie' — vinyl just happens to be the media where I found the music that I want."
Hunting down vintage African records has presented several challenges, including giving Redjeb chronic asthma. Developing a serious allergic reaction to the fungus that can be found on the covers to old African LPs, Redjeb had to rent office space for vinyl storage and be sure to keep his bedroom free of records. Also, one of Redjeb's early vinyl gold mines came – appropriately enough – from the Zimbabwe mining town of Zvishavane, five hours south of the capital city of Harare. "It looked a bit like an airplane hangar, it was huge!" he recalls. "There must have been hundreds of thousands of records. We spent the whole day there…I think we must have bought something around 2,000 records on that day. We packed everything in the car but on the way back to Harare the central axle of the car broke because of the weight."
It's also a fight against time to find original pressings when interest in vinyl is far higher outside of African countries than within them. "Some [artists] just can't keep hold onto these records for thirty years," Redjeb points out. "There was absolutely no hope for vinyl to get revived…so you can't really blame the people that have thrown away or burned all their stacks of records."
More recently, Analog Africa has traveled to South America, releasing compilations of Colombian (and soon, Brazilian) music. The South American/African connection runs deep, especially in how the European slave traders inadvertently exported West African music traditions alongside millions of Africans. It's why Redjeb chuckles when, for example, he hears people tell him that certain Angolan records remind them of Brazilian music. "A main style in Angola is called semba. The slaves that traveled from Angola to Brazil took the semba with them, and it became the samba," he explains.
Even as Analog Africa expands beyond its titular continent, the hunt for local styles back in Africa could occupy Redjeb several lifetimes over. "Each region has its own micro-traditions," he says, "and to compare music from Ethiopia to music from Benin would be like comparing music from Portugal with music from Russia. In every African country, if you take a bit of time, you can really hear the differences and understand that it's completely different styles of music." Meanwhile, you still might run into Redjeb on a plane somewhere over the Sahel desert or flying out of Lagos, and though he won't be working the aisle, he might very well still have crates of vinyl secured in the cargo bay.