LABEL PROFILE
UK Label Disciples Makes a Home for Musical Outsiders
By Louis Pattison · May 09, 2023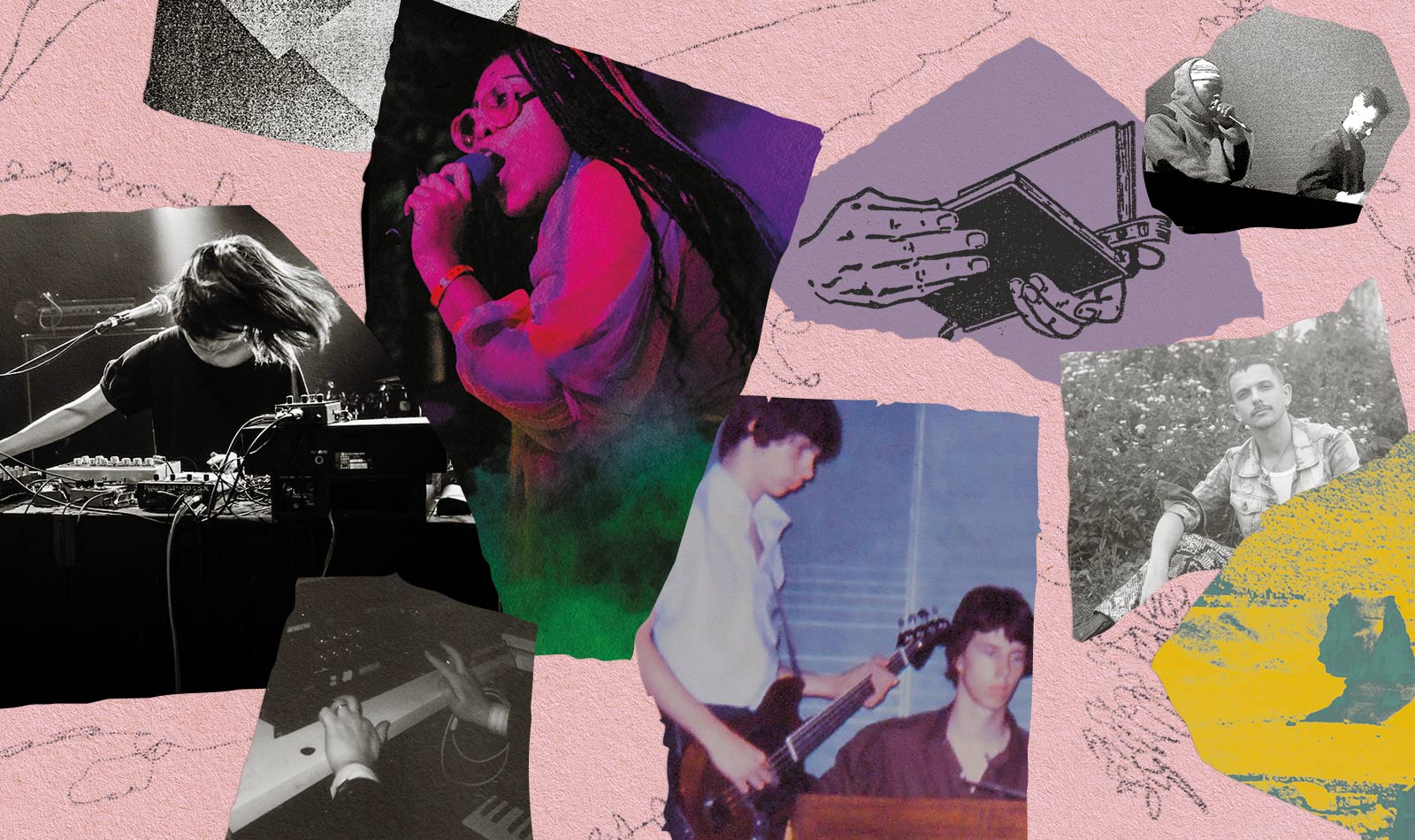 Pinning down exactly what the London label Disciples is or does is a slippery task. Take a cursory spin through their catalog and you'll hear avant-garde rap and blissed-out guitar drone, hushed acoustic folk and queer bathhouse techno. Try to locate its artists on a map and you'll find yourself pushing pins into Manchester and Detroit, Lisbon and Dunedin, Miami and Tokyo.
If there is a common factor to acts as different as Model Home, Phew, Suzi Analogue, and Bogdan Raczynski, it's that they're all working out there at the margins—right at the place where familiar genre signifiers collapse into something more interesting. "The artists we work with are definitely outliers in what they do," agrees Disciples' Matthew Jones. "Often they don't really fit into one thing or the other. They're kind of forging their own path."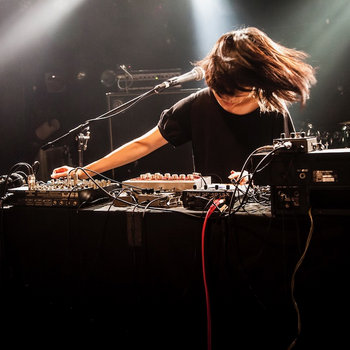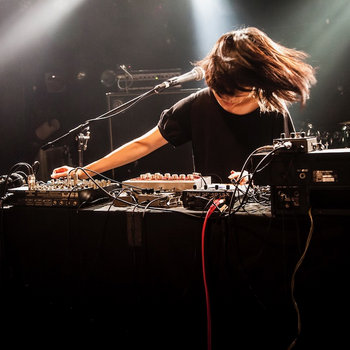 Merch for this release:
Vinyl LP, Cassette
This might sound like a chaotic premise on which to build a label, but Jones has experience. A veteran label manager, by day he runs catalog services at Warp Records which, in large part, means cultivating over 30 years of music from one of the world's leading electronic labels. Additionally, though, his work is about using Warp's established production and distribution apparatus to restore and cultivate other worthy catalogs: that of artists like Jon Hassell, Sarah Davachi, and Stereolab, as well as labels like Brian Eno's All Saints and Adrian Sherwood's pioneering UK dub imprint On-U Sound.
It was while expanding that side of the business that the seed of Disciples began to germinate. "We'd sometimes be offered a project that we wanted to do, but it just wouldn't fit anywhere," says Jones. "I had the idea bubbling in my head that it might be good to have an imprint outside of everything else—something that can follow its own path." In Warp's office kitchen, he'd often find himself chatting with his colleague Luke Murray, "a real enthusiast, total record head" from Manchester. One day, Murray was enthusing about Black Lodge, a mysterious Mancunian pirate radio DJ and producer who'd released records on Mo'Wax and Trilogy Tapes, but burned his bridges in the industry, leaving behind an archive of unreleased music. Jones and Murray resolved to release these tracks. Looking for a name for their label, they looked to their Christian names—Matthew and Luke— and Disciples was born.
Merch for this release:
Vinyl LP
Disciples was originally going to be focused on reissues, digging into lost archives, or summarizing the good stuff from intimidating or unwieldy discographies. Almost immediately, though, the label began to take on a character of its own. Not long after the label was founded, Murray moved on from Warp, leaving Jones the sole creative force. As he took the reins, there was the sense that the label began working according to its own logic—one release opening the door to the next.
After working with Detroit noise mainstays Wolf Eyes, providing label services for their imprint Lower Floors, the group introduced Jones to their friend Warren Defever of the cult '90s 4AD band His Name Is Alive, who was at the time working as a mastering engineer at Jack White's Third Man. Jones recalled hearing some of Defever's early four-track drone recordings on a half-remembered MP3 blog and got in touch. "He was like, 'Oh yeah, I've got a shoebox full of tapes'."
Three albums of reissues followed, collected together on A Silver Thread (Home Recordings 1979-1990). Then, the journalist Mike McGonigal, who wrote the album's detailed sleeve notes, posted an update on Facebook raving about an improvisational rap duo from Washington D.C called Model Home. "He was like, 'This is the kind of shit I can imagine On-U Sound putting out now," says Jones. Intrigued, he made contact, and Disciples ended up putting together One Year, a compilation of Model Home's mixtape highlights. They, in turn, directed him to Saint Abdullah, two Tehran-born brothers with whom they'd collaborated. Jones was taken by their distinct spin on fourth world electronics; it turned out they were working on a new album with the Brooklyn-based improvising drummer Jason Nazary, Evicted In The Morning, and it needed a home.
Merch for this release:
Vinyl Box Set, Vinyl, Compact Disc (CD)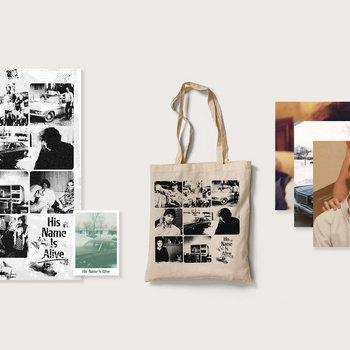 "A lot of the records that we've done have these sorts of connections between them," explains Jones. "It feels almost magical to me how it has happened. You start doing it, and then it kind of takes on a life of its own."
Technically, Disciples is an imprint of Warp Records. But the way Jones runs it, it's clearly something more personal than a branch of his day job. He explains that out of necessity, he does most of the work on Disciples outside of office hours. "My taste is quite esoteric," he laughs. "These aren't the most commercial records in the world."
You can see this sense of care and attention in the label's sleeves—all created with input from the artist by creative director Alex Digard of Studio Tape-Echo—and in an ongoing strand of companion releases, designed to prolong the lifespan of a record without resorting to more craven marketing tactics. Releases like Versions Returned, a mixtape-style release on which Model Home remixed His Name Is Alive in a blown-out dub style, or Remain Alone—a zine and cassette package where the label's roster interpreted songs by Texan psych greats 13th Floor Elevators—solidify the sense of Disciples as a network with its own internal channels of creative collaboration. "There are connections between the artists but it's quite vague, and it's been great to see how the artists themselves have taken it on themselves to make these connections stronger," says Jones. "They become aware of each other through being on the same label, then they get their own thing going."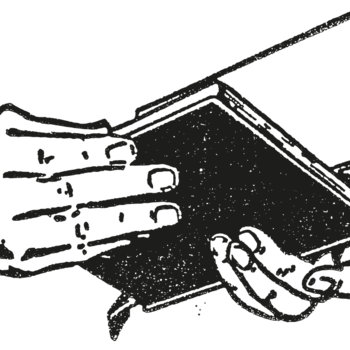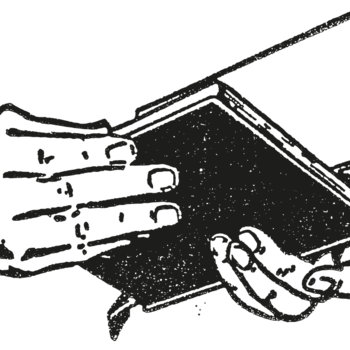 Merch for this release:
Cassette
Pressed for a blueprint for what he's doing with Disciples, Jones points to Rough Trade's early run of releases. "I always think those first 20 7"s as one of the most mind-blowing runs of records ever: Metal Urbain, Augustus Pablo, Stiff Little Fingers, Electric Eels, the first Raincoats single, Swell Maps—all amazing, but all over the place. They shouldn't really work alongside each other, but all the paths that branch off from that are a world unto themselves, really."
Disciples, he hopes, falls in that lineage: "It's an old-fashioned thing, perhaps, but I still think of a record label as being a trusted voice," he says. "I'd like to get the stage that people will take a chance on a record because it's a Disciples release—where they'll come to us to find something interesting or new."
Read on for some standout releases from across the Disciples catalog.
Merch for this release:
Vinyl LP
Disciples' second compilation drawn from the extensive mixtape library of Washington DC rap duo Model Home tunnels even deeper into their quixotic style: A freeform pile up of wonky rhythms, garbled dub, textural scuzz, and off-the-cuff rhymework that bewilders on first listen, hooks you in by the third. The highlight is "Naked Intentions," a collaboration between Model Home and another Disciples signee, Tokyo post-punk maven Phew. "Phew really loves Model Home," says Jones. "She heard them just through being on the label, and wrote to me saying she wanted to connect with them. They've ended up doing some remote collaborations and even played a show together in London last year."
Merch for this release:
Vinyl LP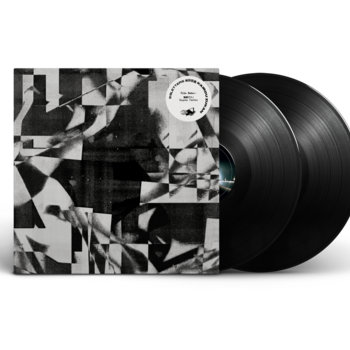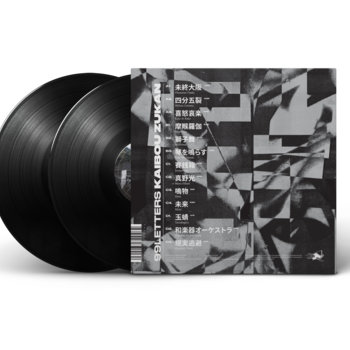 99LETTERS is Takahiro Kinoshita, an Osaka-based producer with an idiosyncratic take on electronic music he calls "gagaku techno"—a reference to the style of Japanese classical music traditionally played at the Imperial Court. Prior to the pandemic, Kinoshita was making straightforward techno, inspired by European labels like Basic Channel. But during lockdown he found himself reassessing his relationship with Japanese culture, and as an experiment began sampling pre-20th Century Japanese string instruments and percussion, heavily processing the sounds to create the unusual beats and textures you hear on Kaibou Zukan. "It's the first-ever release we've done from an unsolicited demo," explains Jones. "[When he sent it] I thought, 'I'll flick through this folder of tracks quickly.' But as soon as I started listening to it I thought, 'This is amazing.' It doesn't really sound like techno, it doesn't sound like traditional Japanese music—he's really creating his own thing."
Merch for this release:
Vinyl LP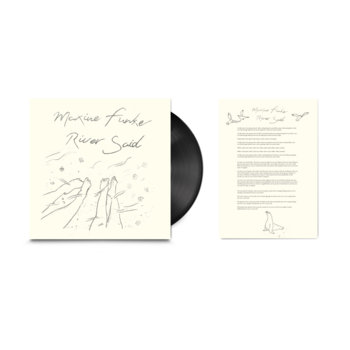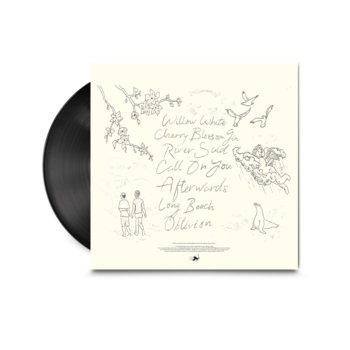 Maxine Funke plays the kind of quiet acoustic music that makes you want to lean in to capture every huff of breath and scrape of string. But there's something at the heart of her music that feels uncanny—a world removed from your everyday folk musician. Hot on the heels of last year's Pieces Of Driftwood, a collection of out-of-print singles, compilation tracks, lathe cuts, and other strays, comes this excellent new album: a mix of delicate song miniatures and dreamy cello abstractions. "Her lyrics are amazing," says Jones. "She's got this really incisive storytelling style that makes me think of Grace Paley or Lucia Berlin. She'll sing something that sounds quite whimsical, then pull the rug out from under you."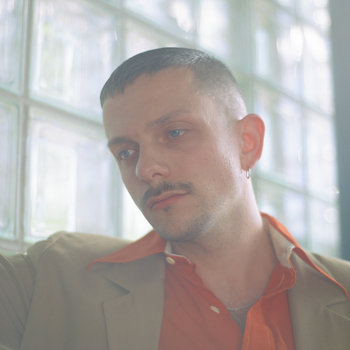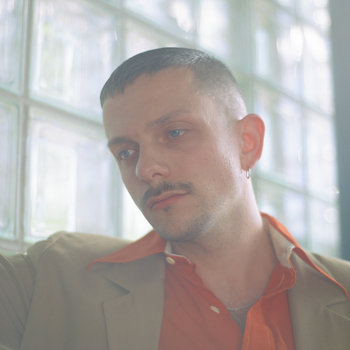 Merch for this release:
Vinyl LP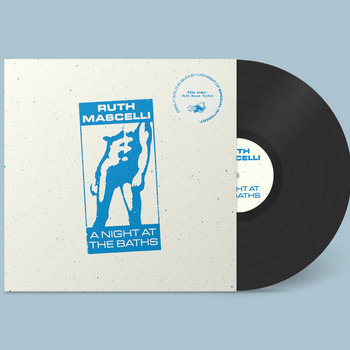 A Night At The Baths is a tour diary of sorts, its eight tracks documenting the atmospheres and experiences that Ruth Mascelli had at a number of saunas, bathhouses, and gay clubs while on tour with their band, the New Orleans punk group Special Interest. Tracks like "One For The Voyeurs" and "Libidinal Surplus" explore a fluid, furtive techno seemingly designed for discreet, anonymous encounters. Also available is companion release A Slow Night At The Baths, a zine and cassette package that contained a sort of chopped-and-screwed mix of the album's tracks, slowing it into a sweaty, saturated gunk.
Merch for this release:
Cassette
Niagara's limber, improvisational electronic music has made them the leading lights of Lisbon's Principe Discos. But as well as the material released through Principe, they also self-release music through their own imprint, Ascender. Magna Moralia is one of two releases Disciples have released to date that mine this archive. "They're doing this weird post-punk thing—like that mutant disco, 99 Records sound," Jones says, "but there's also bits of really raw acid house in there, and sometimes they do these weird beatless tracks. I'd keep picking up these hand-stamped CD-Rs, I think it's material they've recorded at home. There's loads of great music on them that I don't think many people have heard, so the releases we've done are compiled from them."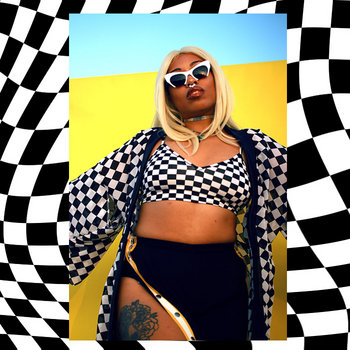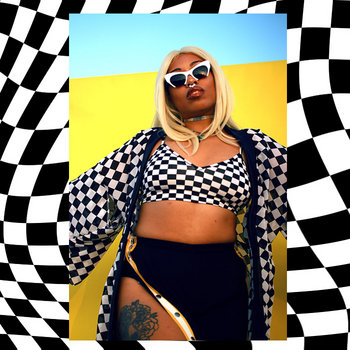 Merch for this release:
Vinyl LP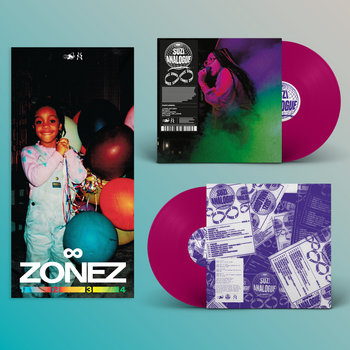 Suzi Analogue is a true Renaissance artist: a songwriter, producer, radio DJ, label boss, a sound designer for the likes of Calvin Klein, and a Professor of Music at the University Of North Carolina. Infinite Zonez draws from Analogue's Zones series: Four digital mixtapes taking in club music, rap, and footwork that were released between 2016 and 2019. "Suzi's a real force of nature," says Jones. "I couldn't believe that everyone wasn't going crazy about these mixtapes, because I just thought, 'There's some incredible music on there.' We've got some more stuff from Suzi coming on the label, hopefully this summer."
Merch for this release:
Vinyl LP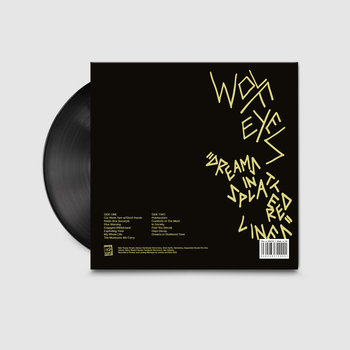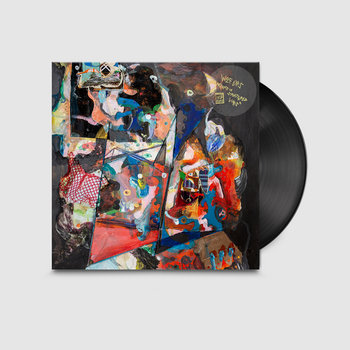 The Detroit noise institution Wolf Eyes turns 25 this year, but on the evidence of their recent output, the group—now boiled down to the duo of Nate Young and John Olson—just keep getting better. Hot on the heels of Difficult Messages, an album of collected collaborations with friends from the group's orbit, comes brand new album Dreams In Splattered Lines. These 13 tracks find the duo further refining their sound, with "Exploding Time" and "Find You" imagining a sort of dub-soaked beatnik jazz as played by radioactive mutants roaming some post-apocalyptic wasteland.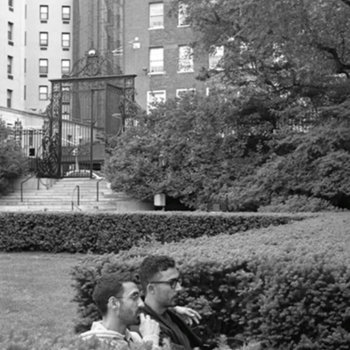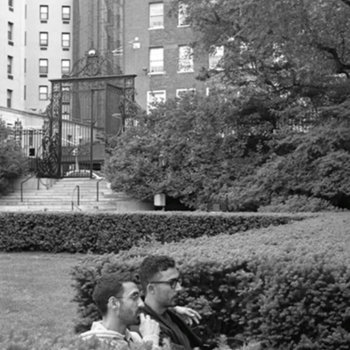 Merch for this release:
Vinyl LP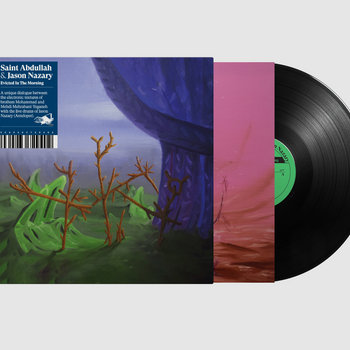 Mohammad and Mehdi Mehrabani-Yeganeh—the Iranian-Canadian brothers behind Saint Abdullah—build their atmospheric sound from noise textures, free improvisation, and samples sourced from the Arab world, like Islamic TV broadcasts and Sufi music. On Evicted In The Morning, they pair up with Brooklyn-based drummer Jason Nazary. "Jason is probably best known for playing in Anteloper with Jaimie Branch, who sadly passed away last year," says Jones. "He's coming from this more jazz improv world, and he brings this kind of swing—these improvisational drum techniques—to their music. It's not really a jazz record—it's quite textured. They've got [Model Home's] Nappa on one track, and people like Petter Eldh, a double bassist who's done records on ECM, doing post-punk basslines on a double bass. It really works as a coherent piece of work."