LABEL PROFILE
Delroy Edwards' Label L.A. Club Resource Embraces the Ethos of Classic House and Hip-Hop
By Sam Goldner · July 17, 2020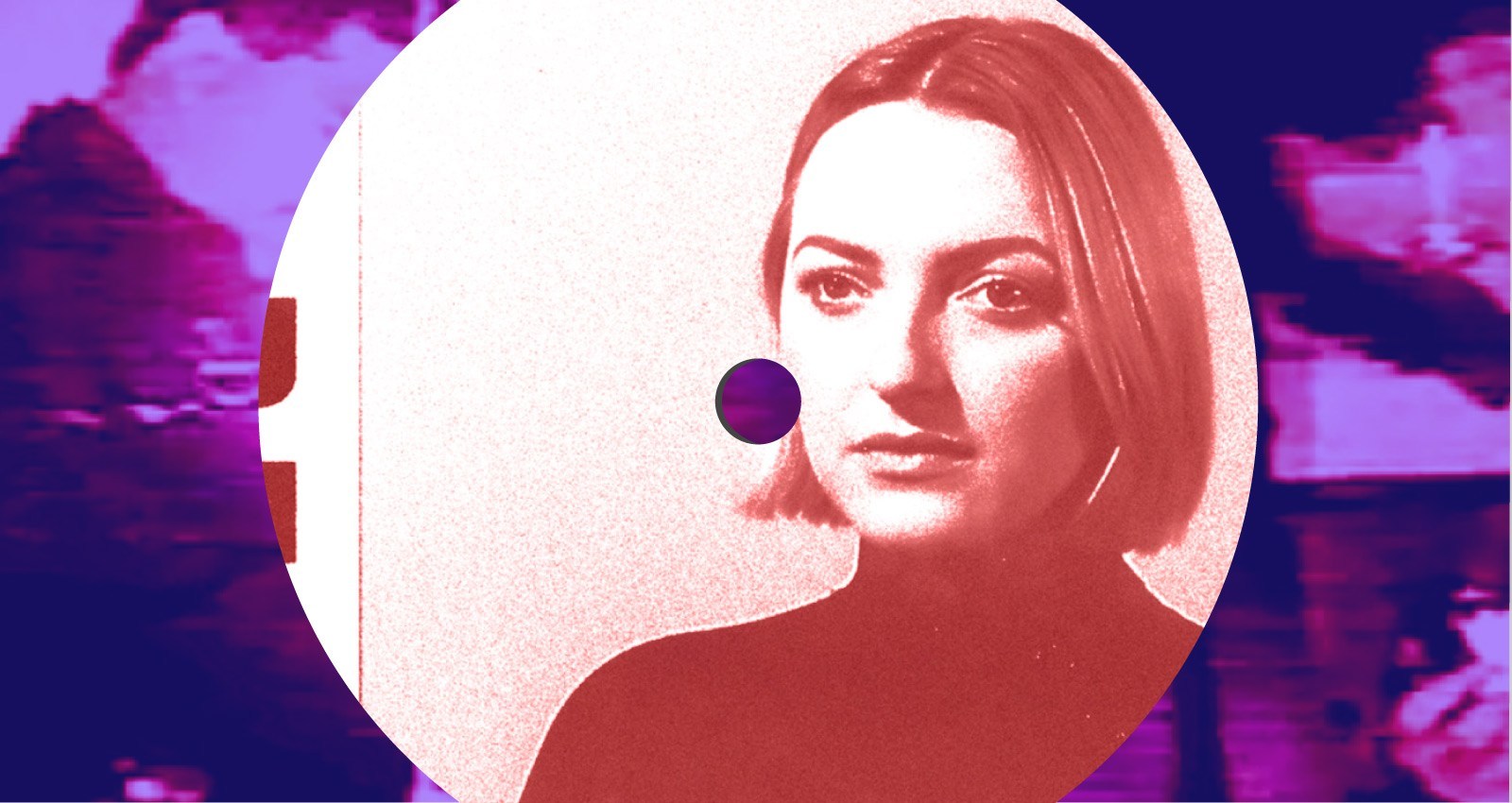 "I definitely think that there is a connection between humor and dopeness," Delroy Edwards says over FaceTime. He's sitting on his porch, smoking a cigarette, and trying to calm down Billie, his pitbull. "When I make music with my friends, we're just cracking up the whole time. If people are too tight in the shoulders, you can hear it in the music. You gotta have fun, man."
That same playfulness courses through Delroy Edwards' unique vision of club music. Just listen to "Slap Happy," a track he released earlier this year whose gleeful, arms-up disco riffs sound like something Janet Jackson might DJ at a rave in a YMCA. With his label L.A. Club Resource, Edwards has sought to embody the ethos of classic house and hip-hop, prioritizing forward-thinking music that's as hard-hitting as it is eccentric. "Those old records, there's some funny shit happening there," says Edwards. "It gets people buck and excited and it's funny. It's just everything, man."
Since 2013, L.A. Club Resource has been the primary vehicle for Edwards (born Brandon Perlman, son of renowned actor Ron Perlman). The label was originally founded as an extension of Edwards' work for Ron Morelli's L.I.E.S Records, where he had come to define the sound of outsider house with his first single, "4 Club Use Only." But as a newcomer to the world of DJing, Edwards soon found after a brief period of touring that he wasn't satisfied with the traditional club circuit. "I'm just very introverted," says Edwards. "I don't really go to clubs or anything like that. I like what it resembles, and I like what it represents, and I think it's a very necessary thing for this world. I just don't like being around a lot of people."
Edwards' reclusive attitude has dictated the vibe of LACR, which marries gritty imagery to offbeat techno all recorded directly to lo-fi, grainy tape. An assortment of projects by Edwards under various aliases sit alongside reissues of never-before-released Chicago house bangers; 808 cowbells run amok; and Memphis rap tapes go hand-in-hand with dance albums inspired by cowboys. "I listen to a lot of house music just chillin'," says Edwards, who envisions LACR releases as something you can listen to at home just as easily as you would at a party. "I always feel like the clubbing thing is a great way for a lot of people to hear it at once, but it works everywhere, you know?"
In some ways, Edwards is also trying to carry on the colorful history of his city's music, channeling the squishy synths and head-knocking drum machines of L.A. electro and gangster rap. "In terms of dance music, it was always kind of a hub," he says of Los Angeles. "I feel like we got a lot of records from Chicago and Detroit, and they got a lot of our records too, especially the electro stuff." Edwards' gnarly aesthetic captures the haunted feeling of Los Angeles—his tape-decayed grooves evoke the spirit of a city reaching for paradise, but ending up with something darker and more complex. "I've always loved the city. It's got a cool look to it, but it's also a tough place. It's sleazy, it's kind of a little gross. I like it man. It's the place where I like to be the most."
Beyond just being a label for dance music, L.A. Club Resource has become a hub for electronic music that defies classification, all led by Edwards' admiration for the D.I.Y. spirit of classic techno. "When you listen back to it, it's future stuff. It's forward-thinking Black art," Edwards muses on the origin of club music. "And you could do it all on your own, with very little means. For a lot of people, that was an important thing—outcasts can do it."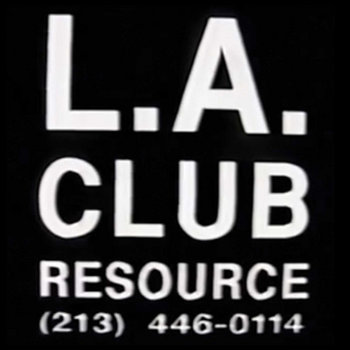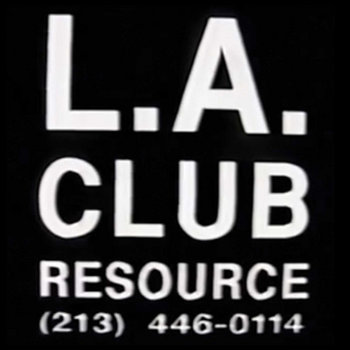 When Delroy Edwards announced his debut full-length album, Hangin' at the Beach, one would have expected the LP to match the dark techno sound of his early singles, cementing him as a rising underground house lord. What he released instead, however, was far more peculiar: a 30-track collection of genre-less, one-minute no-fi portraits. "I was listening to a lot of '60s records, a lot of psychedelic music," says Edwards, who throughout the record mixes his trademark drum machines with hypnotic synths, post-punk basslines, and claustrophobic noise to disorienting effect. Inspired by a trip up to Big Sur, Edwards imagines Hangin' at the Beach as his own version of "'60s music," channeling his various influences into a free-flowing, winking summation of his personality. "Big Sur was a huge revelation in my life," says Edwards, and listening to this release, it's easy to see how it impacted him—his music has never fit into a box since.
Gene Hunt isn't exactly the first name mentioned in discussions about Chicago house, but Delroy Edwards has made it his mission to immortalize the producer's forward-thinking '80s output. After School is a particularly fun release; opening with two masterfully layered drum machine workouts, the title track emerges as the real star, its cartoonish marimbas, pounding drums, and manic stop-start cymbals shimmying together like some sort of gonzo caveman ritual. It's extremely experimental without ever sacrificing the groove, like something Foodman might have concocted if he were around for the dawn of dance music. "He was telling me when he made that track, everything was on his bed in his bedroom," Edwards recounts from Hunt. "He was sleeping on the floor to keep all his gear plugged in, so he would just come after school and just jam on his bed and then fall asleep on the floor."
Perhaps Delroy Edwards' ultimate statement, Rio Grande is a boogie-heavy concept album inspired by old cowboys movies, a playful journey into the Old West as told through dance music. Edwards spins a wild tale out of miniature sketches, skating between murky scene-setters like "The Hawaii Guys," joyous house tracks like "Love Is In The Air," and boundary-blurring cuts like "Knock Em Out," which spices up its video gamey beats with a wailing synth line. "I was really watching a lot of John Wayne movies and stuff like that," says Edwards, whose personal Hollywood heritage likely explains his love of world-building. "Movies do shape a lot of the shit that I do, depending on what type of movies I'm really into at the time."
Produced by Brazilian DJ Fernando Seixlack, Poison Life stands as one of LACR's most hypnotic, menacing releases. Coated in a thick layer of tape hiss, Seixlack's crackly techno sounds as if it's gurgling forth from some sickly tear in the earth's crust. Voided out songs like "Cut Eleven" and "Spider Bar" deploy their liquid basslines to create a tense acid house mist, while the title track summons images of a smoky haunted house with its cheap, creepy synths. "He's just so rhythmically fresh," says Edwards. "I was super inspired by him. You know, in Brazil, they've got a whole other idea of rhythm, and the way that shit instinctively transferred into the tracks was just fucking crazy. We just clicked, man."
Recorded during a trip to Los Angeles, experimental iconoclast Dean Blunt lends his hazy, minimalist sensibilities to LACR for this loose series of hypnagogic jams. "He was in L.A. for a few months, and we kind of just met up all the time and smoked and ate pizza and sat in the garage," says Edwards. "I would tap out a beat, and then he would play some shit on the keyboard, and then he'd pass the keyboard to me and hit the joint and I'd play some shit and pass it back to him." This casual attitude comes through in the music, which harkens back to Blunt's dubby days in Hype Williams with its Casio-powered, winding-down-hallways feel. Desert Sessions is music for the late-night comedown, its spaced out jams arising like an idea that you can just feel on the tip of your tongue, before it slips back into the fog. 
A lesser-known member of the Chicago house community, Emanuel Pippin released a handful of his own tracks back in the genre's heyday, both under his own name and as DJ Spookie. But for this release, Pippin (the brother of ghetto house architect DJ Deeon) showcases his skills as an archiver, assembling unreleased tracks from the golden age of house that many other producers had lost to time (not to mention tape disintegration). "He knew at the time that shit was way ahead of its time," says Edwards, who worked with Pippin to assemble the tracks, including cuts from titans of the era like acid house pioneer Armando, and even the legendary Ron Hardy. The latter delivers a particularly low-end jam with the astral "Hardy Feet," while other minimal tracks like Sean Hardonson's "Crash" draw a clear line between the drum-machines-only sound of house's roots and Edwards' own music.
Kickin' Butts plays like a snapshot of Delroy Edwards' various interests in the early days of L.A. Club Resource. Starting right off with a Tony Montana clip ("Scarface is just such a staple if you're into gangster rap shit," he tells me enthusiastically), its five tracks all vary wildly in style, but maintain a corrosive, 808-laden worldview. "Untitled Jam" is the highlight of the bunch with its bouncing bassline and knife-sharp hi-hats, but "Die Motherfucker" also gives a glimpse into Edwards' fascination with the dollar-store, slap-bass synth of old Memphis rap. The remaining tracks are a whirlpool of phased out tape distortion powered by thumping beats, which when taken along with the goofy title, paint a picture of Edwards as a hard-edged oddball who resists easy categorization.