LABEL PROFILE
7 Must-Own Releases From Deathbomb Arc, Avant-Garde's Scrappiest Label
By Jordan Reyes · March 26, 2019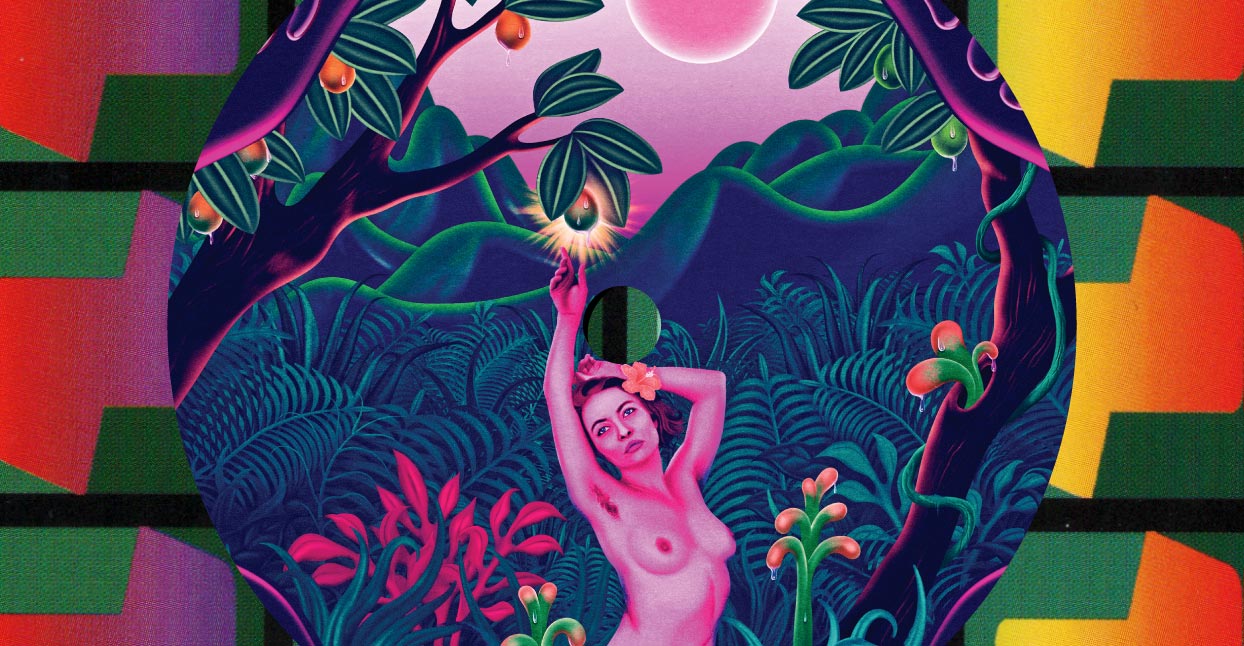 Deathbomb Arc's Brian Miller likens his career as a label head to that of a roving salesperson. Miller started the imprint in 1998 in the Bay Area, but moved to Los Angeles in 2001, where he established a bit of a label base, eventually foregoing consistent housing altogether. In other words, he built a beloved underground record label while living out of his van. 
"Most of the time I would go to a city, and stay there for a couple weeks to a couple months," Miller says, "trying to replicate what I'd done in Los Angeles—getting to know the scene, setting up tables to sell records at shows. I didn't have resources for advertising to spread the word about Deathbomb. I was literally a traveling salesman, and it worked! It took a couple years, but by the end, my mail order sales had increased enough that I could live in a $300-a-month room in a punk house back in L.A."
Deathbomb Arc puts out music by consistently forward-thinking musicians across oft-overlapping genres—electronic, experimental, punk, hip-hop. They've released work by avant-rap mainstays Death Grips, JPEGMAFIA, and clipping., noise royalty Yellow Swans, baroque, folk-inspired songwriter Julia Holter, experimental pop musician U.S. Girls, and—as you can imagine for a label with nearly 300 releases—the list goes much longer and deeper.
"You go to a lot of museums and galleries where you see conceptual pieces where artists have gathered a collection of things from the real world, and then presented it for people to bear witness simultaneous," Miller says. "I like to think of Deathbomb in that way, too, with curating being a work of art, painting a picture or creating a world that has—in the hearts of fans—an appreciation, a personality, and vision." Here's a look into the label's deep, eccentric catalog.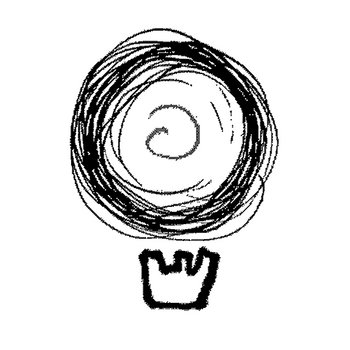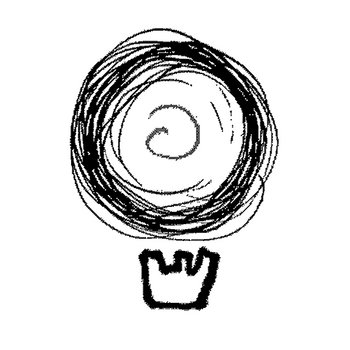 Thanks Karen holds a hallowed place in the Deathbomb Arc discography as the label's inaugural release. This was likely no coincidence, as Turbine features Scott Thiessen of '90s noise rock band rRope, a band Miller cites as pivotal to his own musical development. In fact, Deathbomb Arc eventually reissued all of rRope's recordings as one massive three-LP compilation. That both groups use guitars is about as far as the comparisons go on Thanks Karen, which comprises six cuts of predominantly instrumental electronic music, varying from the kinetic "Got Away Diedre" to the pacifying "Angel Ice Cubes." A lively collection as much as a meditative one, Thanks Karen is a record that shows Deathbomb's willingness to cover many moods, sounds, and subgenres, functioning well as an entry point to the label's catalog.
Deathbomb is an artist-run label, and as such, Miller's output features solo work released under various aliases, projects like Rose For Bohdan and True Neutral Crew (the latter of which is something of a Deathbomb supergroup), and, of course, Foot Village, an experimental band who specialize in shouted vocals, dynamic group drumming, and the combinations thereof. Fuck The Future is a compilation of early Foot Village material—a 3-inch self-released CD-R, a 10-inch from Not Not Fun, and the first 7-inch, which had been co-released by Deathbomb, Silencio, and Oedipus. "World Fantasy," featuring the esteemed Weirdo Begeirdo, is perhaps its most notable selection—a noise rock banger doubling as a mission statement. It finds the group pummelling their drums to a pulp as they evoke their stage name over and over again, their vocal instrumentation morphing into a kind of communion. "Hope is a foot village," they conclude at the song's end. Whether or not that's actually true is up for debate, but their authority speaks for itself.
Merch for this release:
Vinyl LP, Compact Disc (CD), T-Shirt/Apparel, Cassette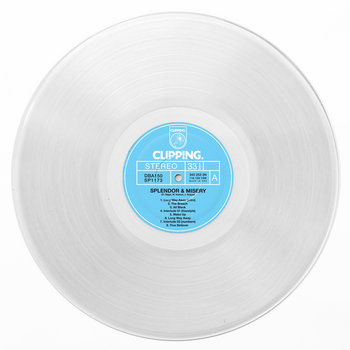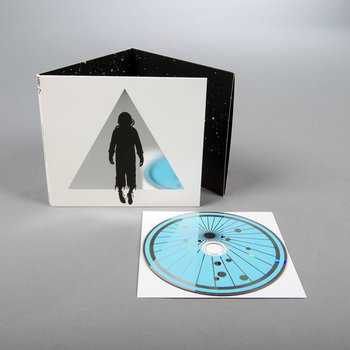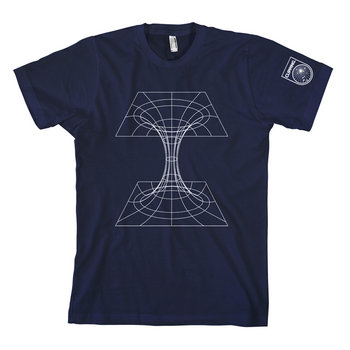 The experimental hip-hop trio clipping.—comprising actor, rapper, and singer Daveed Diggs, and producers William Hutson and Jonathan Snipes—built their name off a bizarre union of obscure samples, modular synth recordings, and quick, profound rap verses. Clipping. began as a means for the former pair to remix hip-hop with noise and industrial back tracks, but changed once Snipes came aboard. Their latest LP Splendor & Misery (released in collaboration between Deathbomb and the storied indie label Sub Pop, who picked up the band following their rise to prominence on the alternative hip-hop circuit) provides new listeners with an easily-accessible portal into clipping.'s strange universe, while nodding to the acolytes who've stuck with them since their 2009 inception.
To wit, Snipes may be the person—aside from Brian Miller—with the most credits in the Deathbomb catalog; the label's released work under the producer's own name, plus the monikers Captain Ahab and Unnecessary Surgey. "Brian has made it pretty clear to me that I can do whatever I want on Deathbomb, actually," Snipes says over the phone. "It would be an interesting challenge," he continues, "to make something that Brian wouldn't release."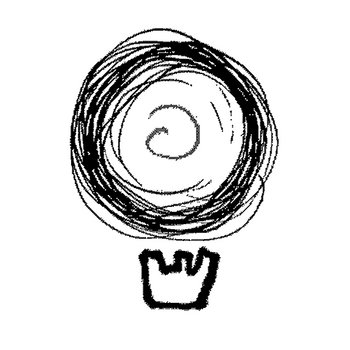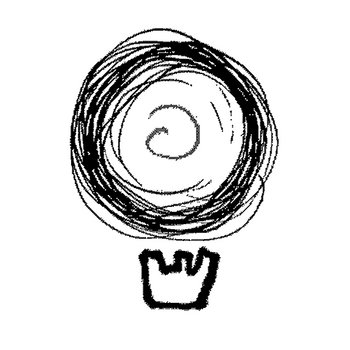 Lana Del Rabies is the unsettling industrial brainchild of artist Sam An. Shadow World marks her second full-length release for Deathbomb, and it's a record brimming with personal desperation. It chronicles An's struggles with substance abuse and self-love. "I was trying to process a lot, because I had just gotten sober," she says of Shadow World's creation. "It was overwhelming, I'm not going to lie." She translates this open candor into free-wheeling arrangements across the album, beginning with opening track "Submerge," which kick-starts the catharsis with throbbing synth undulations and pained screams. That the ensuing songs are more rhythmic and melodic doesn't make them any less lethal: An's vocal venom only becomes more potent as the songs progress, becoming downright nasty on the snarling, soulful penultimate track "Vicious End" and the extended, confrontational closer "The Empty Mantra." Press play, and you're bound to get bit.
Fielded is the soulful synth-pop project of New York resident Lindsay Powell. Her latest release, Drip Drip, ratchets up the various electro-pop formulas previously wielded on releases with Catholic Tapes, Captcha, Nihilist, and Sophomore Lounge. Her vocals have never sounded more full or more precise. Consider "Light It Up," a standout track on the collection, combining drum machines, tight sampling, synthesizers, and an anthemic chorus; that song, along with "Fix Ya," are unadulterated bangers, balanced by electronic ballads like "The Vow" and "Set In Stone." Powell's honey-dripped hooks ultimately bely serious, far-reaching themes; she's described Drip Drip as a concept album, meditating on her healing after an early experience of sexual trauma. But rather than focusing on the abuse, Powell's words center on actualization and liberation. "It just feels right," she says of the record's timing. "I haven't necessarily had this feeling before in my life, but maybe that's getting older—learning how to navigate your life."
Spirit Realm.Final is a personally important album for Christian McLaurin, the voice behind alternative hip-hop project SB The Moor. "It's kind of cliche, but it was a bit of a quarter-life crisis," McLaurin says over the phone. "Personal shit was happening, and I was like, 'This year sucks,' and really, that's what it was—a lot of shitty things happened. I came out as non-binary. White people trying to attack me at shows. It's really kind of a selfish record—it's all about me." A lot of people might swap out "personal" for "selfish," considering such intense context. Either way, the result is a compulsory listenable hip-hop record where McLaurin's lyrics are both touching and piercing, tackling societal wrongs as well as personal ramifications. The production, too, is top-notch, with swirling, psychedelic electronics over drum machines, all masterminded by the MC themself.
The Digital Singles Club was something Deathbomb did before Bandcamp, and this particular set introduced acts like clipping. and Death Grips to the public eye. "Every week we'd put out a new digital single that would have its own webpage that had art, an embedded streams, a download link, and it was an obtuse URL," Miller says. "This was marketed explicitly by acknowledging there was no way to prevent people from sharing music whether they bought it or not, so your subscription ensures that you get the music first, and you get a lot of it." Miller considers this happened as the result of the 2008 economic downturn—what he calls the end of the CD-R era. "Up to that point, almost anyone could go on a noise forum, say 'Here's my new CD-R,' and sell 50 of them in one day," he says. When that no longer became the case, Miller had to innovate. Voila—digital singles!