LABEL PROFILE
Chicago's Quirky Modernism
By Will Robin · December 17, 2013
By couching the austere modernism of the music they release in a playful veneer, Parlour Tapes+ has managed to strike a balance between the difficult and the approachable.
An air of campy mystique surrounds the new Chicago label Parlour Tapes+. Its surrealist website lists no founders or directors. A murder mystery event-concert announced its launch last May. And its specialty is a niche of a niche of a niche: contemporary classical music issued on cassette tape.
By couching the austere modernism of the music they release in a playful veneer – it held a "tape assembly party" for its first album – Parlour Tapes+ has managed to strike a balance between the difficult and the approachable. Its two albums so far embody this perspective, with severe music intricately and impishly packaged. Earlier this month, the label released *AND, a tribute to the Chicago new-music scene and its outposts around the world: each of the ten pieces involves collaboration between Chicago-based musicians and artists located elsewhere.
"Some people traveled, some Skyped, some maxed out a Google Drive sharing recordings, and everyone blew our minds," reads the album's description. In "Hello World," percussionist Doug Perkins – the guilty party of that murder-mystery performance – plays atop a recording of pealing bells at Westminster Abbey. For "Cracking Open the Cortázar," six different musicians traded audio files between two continents. The result is a captivating paradox – guttural, claustrophobic music created across hundreds of miles.
One of the more intriguing collaborations on the album is Alex Temple and Jenny Olivia Johnson's "It's hard even to say it." Temple is a Chicago-based composer; Johnson lives in Massachusetts. Each musician recorded their recollection of a shared memory, and layered and processed their own speaking voices.
First we hear Temple's lackadaisical reminiscence atop throbbing beats and crackling electronics, stark and listless. Then we enter into Johnson's territory, a more spacious and ethereal realm, with haunting voices floating in the distance. The work exposes the fickleness of retention and shared personal archives, recalling Nico Muhly's "Mothertongue," another exploration of recollection by a New York contemporary of the Parlour Tapes+ crowd.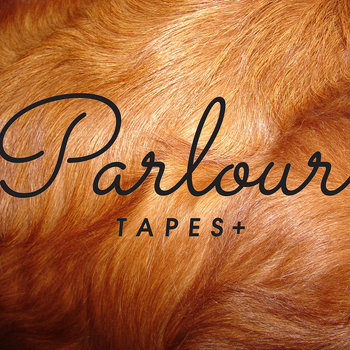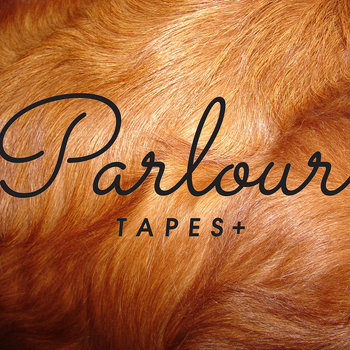 Merch for this release:
Cassette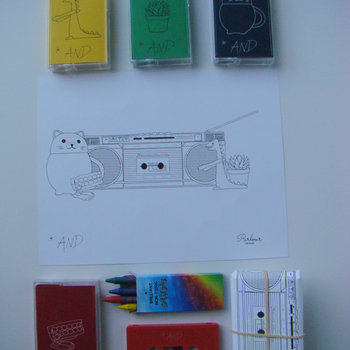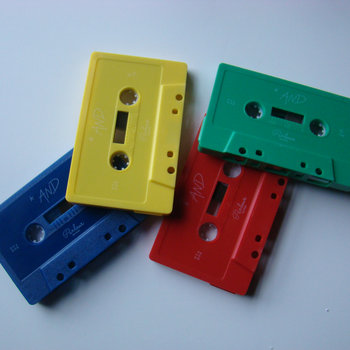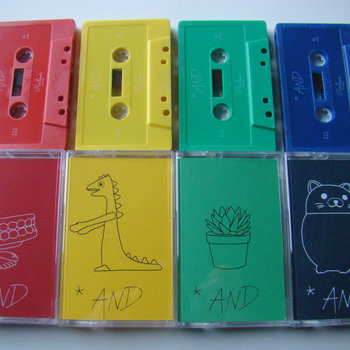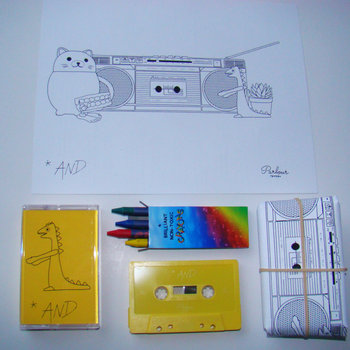 Not all of *AND is grounded in personal, collaborative relationships. Tim Munro's "Last Exit" is less collusion than inspiration – it's based on a poem by Australian writer Samuel Wagen Watson. Munro is better known as a flutist than as a composer; he is a member of the Grammy-winning ensemble eighth blackbird, one of the backbones of Chicago's new-music community. For "Last Exit," Munro employs the gamut of flute techniques he has perfected as a performer of the avant-garde.

Tim Munro
Merch for this release:
Cassette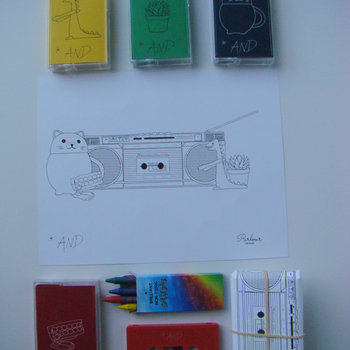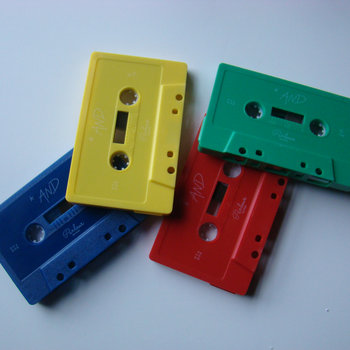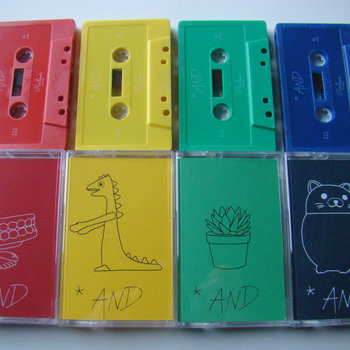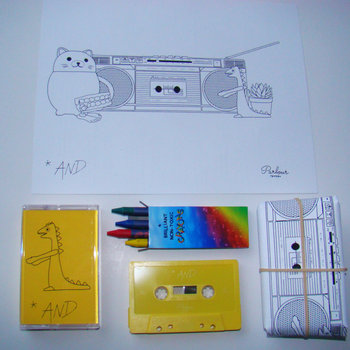 We hear Munro imitate bird calls, breathe through his instrument to create hushed roars, produce high-pitched whistles and low, throaty growls. He piles effect upon effect, forming a soundscape of flutes that are not distant from the electronics of "It's hard even to say it." If *AND create a single artistic vision out of its multitude of collaborations, it might be in this accumulation of layers, a strata of experimental sediment.
That density is also present in Chambers, the debut album of the Spektral Quartet and Parlour Tapes+'s first release. The quartet, a vital pillar of Chicago's classical scene, has already tackled the canonic works of Beethoven and Bartók. In Chambers, it looks entirely to the new, with six quartets all composed in the last four years. Each work is a showcase for the Spektral Quartet's timbral prowess, its uncanny ability to craft an impressive range of tone colors in extremely complex music.

Spektral Quartet
Opening the album is Hans Thomalla's "Albumblatt," a thicket of extended techniques that exemplifies its composer's flair for the difficult (the work premiered at the Darmstadt Summer Courses for New Music, Europe's hub for the forbiddingly avant-garde). Thomalla asks the string players to create "pitch-colored noise" and move their bows against their instruments so slowly that gritty distortion rather than pure tone is produced. The topic of "Albumblatt," the ephemerality of childhood memory, is not distant from "It's hard even to say it." But here, Thomalla attempts to imitate that fleetingness literally, employing a range of musical gestures that itself sounds unsteady – glissandos in which players slide across the range of their instrument, detuned notes that quickly evaporate. Though discordant, the music is surprisingly intimate, and the Spektral musicians play with impressive restraint. Gleaming chords occasionally emerge, alongside moments of flickering passagework that oddly recall the shimmering Impressionism of Debussy's String Quartet.
Merch for this release:
Cassette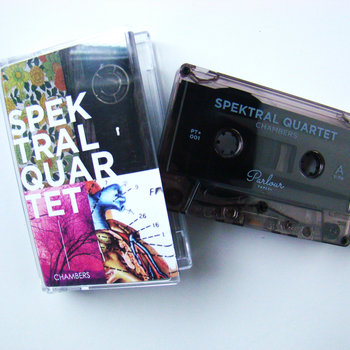 The brief flair of violence that closes the work – a dense net of noise that sounds more like electronic feedback than any string instruments I've ever heard—is picked up later in Liza White's "Zin zin zin zin," a similarly elaborate deployment of the Spektral's extreme technique. White's music is visceral – the musicians stomp in-between unleashing gritty chords – and there is a weird joviality to the sounds, apparently inspired by Mos Def's onomatopoetic rapping. Fragmentary motives cycle though the different instruments, punctured by bluesy plucked notes. It is the briefest work on the album, succinct and punchy in its effect.
Merch for this release:
Cassette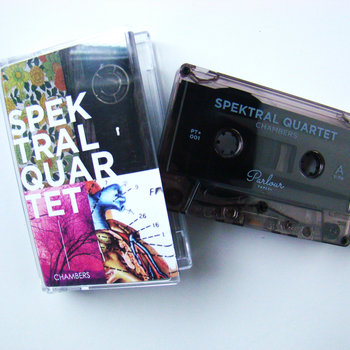 Between these two excellent releases, Parlour Tapes+ mission becomes clear: to share a quirky fascination with the impressive range of noises that Chicago offers. They regularly present concerts in the Chicago area, and an online journal is forthcoming. I eagerly await their next tape, as should any Bandcamp'er intrigued by challenging art presented with wit.