LABEL PROFILE
Good Company: Chaz Bundick's New Label Keeps the Artist Front and Center
By Max Savage Levenson · October 05, 2016
A few years ago, Seoul-based concert promoter Sean Patrick Maylone asked Lionel Williams, the visual artist and psych-rock devotee who performs as Vinyl Williams, if he could create a poster for an upcoming Toro y Moi show in Seoul. Williams decided to turn the opportunity to his advantage. "Instead of paying me to make the flyer," he wrote Maylone, "just book my band in Korea and let us open for Toro y Moi." Surprisingly, his proposition worked, and soon Williams and his band found themselves on a plane, bound for South Korea. It was there that Williams formed a friendship with Toro frontman Chaz Bundick, one that resulted in a handful of projects. When they returned to the States, the duo, along with Vinyl Williams guitarist Ian Gibbs, met up at Bundick's home studio in Berkeley, California to record the fully improvised Trans Zen Dental Spa EP, a collection of sumptuous tracks that are alternately giddy and laconic. Vinyl Williams later joined Toro y Moi on a full US tour. It was no surprise, then, when Williams released Brunei, his third full-length, it was through Bundick's Company Records earlier this year.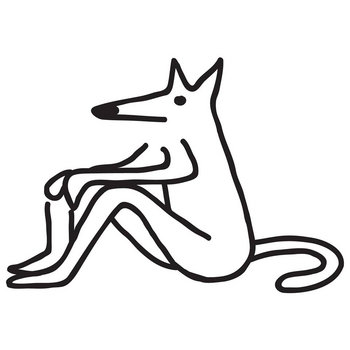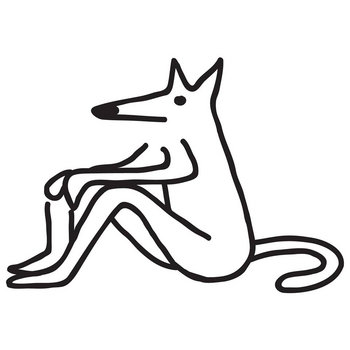 That productive relationship is emblematic of Company, a young imprint on Carpark, the label that has been Toro y Moi's home since 2010. Company is the kind of label that puts a premium on collaboration between friends. While Bundick's own albums maintain a particular aesthetic, the Company releases—almost all of which he produces and engineers himself—explore a wide swath of guitar-based music. What unites the artists on the roster, from Williams' maximalist psych-rock, to the elegant shoegaze of Madeline Kenney and Keath Mead's sunshine pop, is the personal connection between the artists and their label-head. As Williams told me reverently, Company "has no [single] aesthetic. It's just plastic shrink-wrap, but in the best way possible. It's a true display of the artists on the label."
Bundick has dabbled in producing his friends' music for years. Collaborations like the off-kilter "Hey You," with Tyler, the Creator, and "Pitch Black," with the Atlanta rapper Rome Fortune, showcase his knack for refined texture and lurching, playful arrangements. The idea for starting his own imprint—in part a sandbox for further collaborations—came out of a conversation with Todd Hyman, Carpark's founder. "[We were] at a point where he was getting [Michael, Bundick's debut with the side project Les Sins] ready. I really wanted to put it out. I didn't want to see it come out on another label," Hyman explains. The solution, it turned out, was to start an imprint to release it. For Bundick, who has a tendency to get involved in every step of the creative process—he designs his own album covers and merch, for instance—running a label offered the unique opportunity to be a producer, curator, A&R, and businessman, all at once.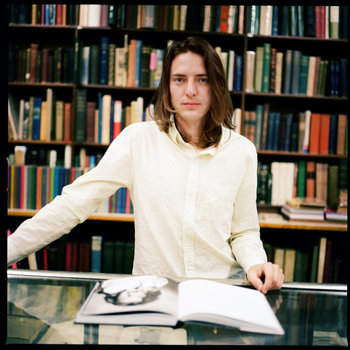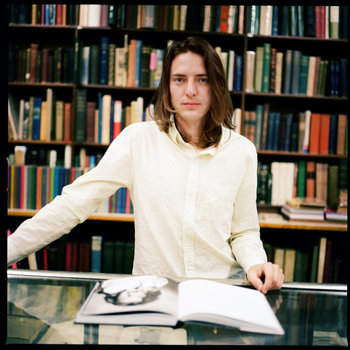 Merch for this release:
Vinyl LP, Compact Disc (CD)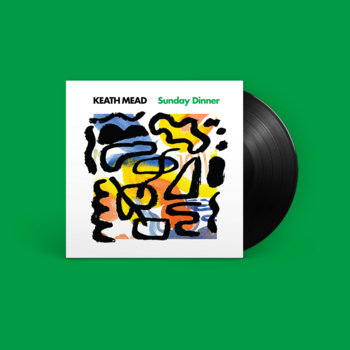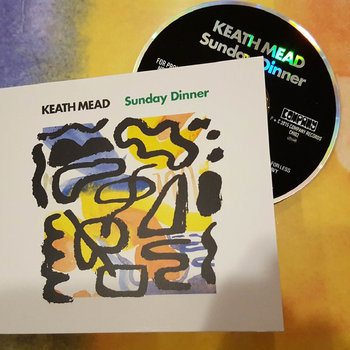 Keath Mead. Photo by Andrew Paynter.
The handful of Company Records releases grew organically out of a wide variety of situations. "[Each one] feels like the first day of school," Bundick explains, "[like] when they give you a group project. We trust each others' taste." Keath Mead, who grew up with Bundick in South Carolina, arrived at Budnick's Berkeley home studio to record his debut album Sunday Dinner with only acoustic guitar song sketches prepared. He and Bundick fleshed out the material together, playfully pushing themselves by switching instruments on every song. "I think some of that easy going vibe can be heard on the record," Mead says. Tunikachan's Radiolove EP also morphed drastically in the studio: it "started as '70s power pop," Bundick says, but quickly adopted pummeling walls of distorted guitar, reminiscent of My Bloody Valentine, that contrast beautifully with frontwoman Hannah van Loon's crystalline vocals.
Tunikachan.
While Mead was eager to have Bundick help him fill in the blanks, Oakland-by-way-of-Seattle songwriter Madeline Kenney came to the studio with tracks for her Signals EP more or less fully formed. Over a handful of days, as Kenney and her rhythm section recorded (and Bundick's dog Michael curled up by the drums), Bundick functioned primarily as the engineer. "I'm asking questions most of the time: like do you hear [the track] slowing down, speeding up?" he says. With its nuanced drum and guitar tones, the four-song EP, held together by Kenney's star-power vocals, is a testament to that detailed approach.
Merch for this release:
Cassette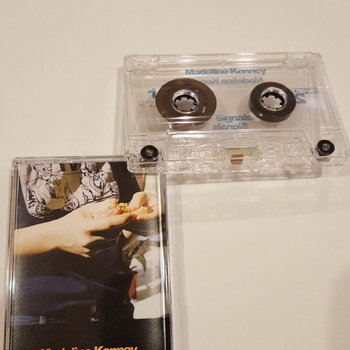 Madeline Kenney. Photo by Ericka McConnell.
Yet building a label, particularly one run by a successful and recognizable musician, is not without complications. While, as Hyman points out, "when [Bundick] champions something, people pay attention to it," the catch is that Bundick's name runs the risk of overshadowing the music itself; a recent review of the title track from Kenney's EP, for instance, devoted two sentences to her mercurial voice and lyrical guitar work, and the rest to his production style.
It's also easy to be a bit starry-eyed about an operation like Company; its casual vibe suggests, in essence, a romantic alternative to a standard label deal. But it exists within the confines of the music industry all the same, and by mixing friends and finance, it walks a risky line. "Music is a sensitive thing to incorporate money into, so it has to be fair. It's a hard thing to balance," Bundick cedes. "The model we use is 50/50… that's how Toro y Moi do it on tour as well: we all get paid equally." Building on this principle of transparency, Company Records has already demonstrated its knack for showcasing an eclectic mix of talent discovered through the most organic of processes—friendship—but perhaps just as important is the task, albeit a tricky one, of showing us that the music can stand on its own.
—Max Savage Levenson