LABEL PROFILE
How Brainfeeder Leads The Charge For Esoteric Funk, Hip-Hop, Pop, & Jazz
By Ben Grenrock · November 16, 2018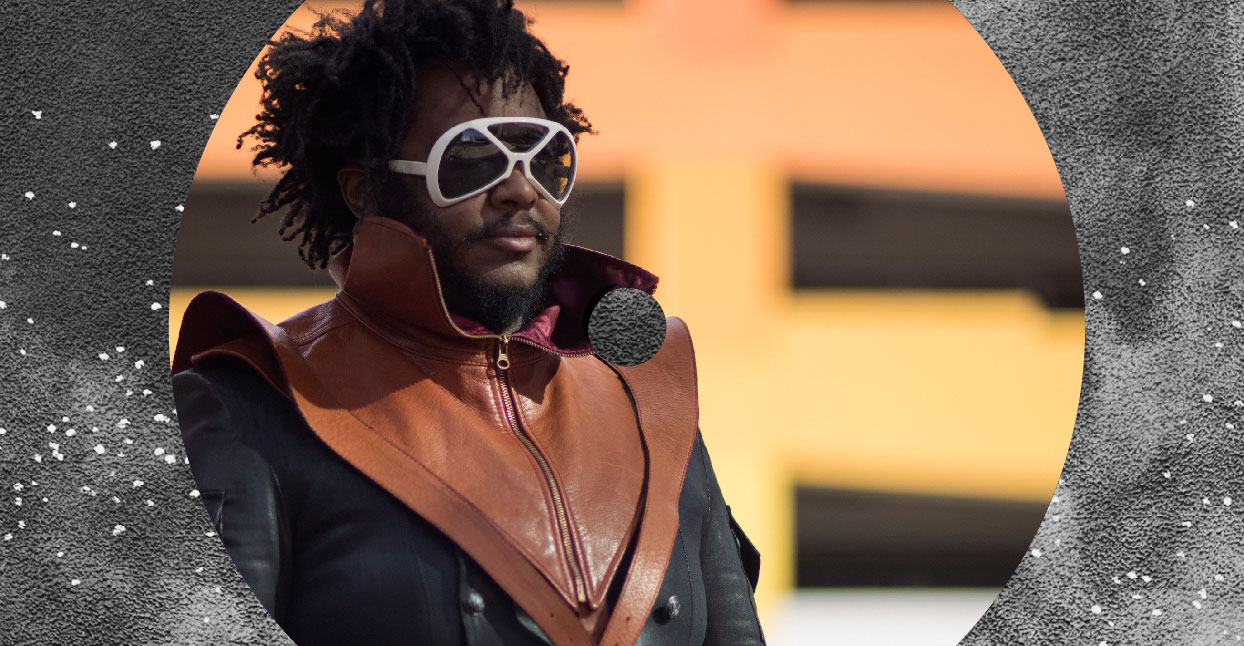 "Brainfeeder," the opening track on Flying Lotus's 2008 album, Los Angeles, pulses with a sense of anticipation. Its flutters of static and sci-fi synths seem to telegraph the idea that something new—something weird, mutant, and markedly different from the hip-hop aesthetic of Lotus's debut, 1983—awaits within. As the album unfolds, Lotus makes good on that promise, delivering a record so groundbreaking that it warped the fabric of electronic music in lasting ways, pushing the subset of instrumental hip-hop known as the beat scene to inventive new vistas.
When Flying Lotus launched his own record label that same year, it had the same name as that intro track on Los Angeles. With a decade's worth of hindsight, the name seems almost prophetic. Brainfeeder, the record label, has since done for the music world at large what Los Angeles did for the beat scene: warped it, changed it, challenged it, and ripped open a wormhole of creativity through which inventive sounds continue to spill.
In the decade that Brainfeeder has been releasing music, it's evolved from a bold node within the beat scene to the source of some of the most exciting jazz, funk, and dance music around. The label's sonic range is so vast and so unpredictable that the only things that seem to unite its releases are their commitment to experimentation and artistic freedom. Jeremiah Jae's gritty raps, Daedelus's electronic concept albums, and Ras G's modern take on the Sun Ra tradition provided the foundation during the label's early years. Then came TOKiMONSTA's catchy beats and saxophonist Kamasi Washington's monolithic jazz opus The Epic. Today, the mischievous funk of drummer Louis Cole, intricate house tracks by Ross From Friends, and Georgia Anne Muldrow's psychedelic R&B have all emerged bearing the Brainfeeder logo.
Over the years, listeners have come to put their trust in that logo, knowing it means that they'll be pushed out of their comfort zones, into unfamiliar musical worlds. But Brainfeeder's position at a musical crossroads—where hip-hop heads find their way into funk, EDM fans become jazz lovers, and where the accessible meets the bizarre—has done so much more than just introduce individuals to new music. Brainfeeder's dedication to artists who put their unique identities before anything else has given rise to totally original sounds—like the music of Iglooghost and Thundercat—and breathed new life into historic ones, such as funk and jazz.
In celebration of the label's 10-year anniversary and the release of their compilation Brainfeeder X, we present a chronological sampling of 10 essential Brainfeeder releases, albums that shaped both the label, and the musical landscape around it.
Few albums are as aptly titled as Teebs's Ardour. The first LP of crystalline beats from the Los Angeles producer and visual artist is a slow burning fuse of delicate passion in which even its melancholy moments shimmer with bittersweet beauty. The time and attention given to the careful manipulation of the record's every element—other-worldly chimes, pulsing kicks, swirling harps—makes Teeb's love of sonic exploration palpable.
Released in 2010, when the beat scene was still in its early years, Teebs's gentle, atmospheric, and densely layered take on instrumental hip-hop was more or less unprecedented. It's easy to see how Lotus's interest in artists who tweaked and bent the genre to their own devices would have drawn him to the unique and vibrant universe Ardour weaves around its listeners.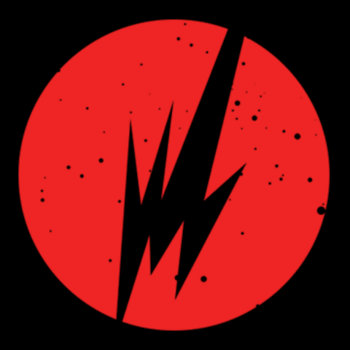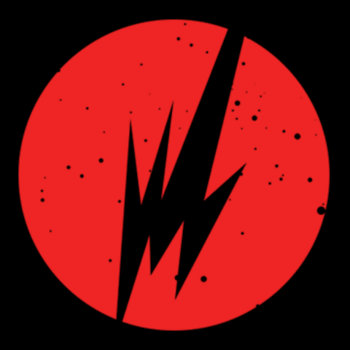 Merch for this release:
Compact Disc (CD)
Everything that follows the iconic opening notes of pianist Austin Peralta's Endless Planets lives up to, if not exceeds, their promise of an emotionally arresting, technically dazzling, and near flawless jazz album. That Peralta completed it before he was old enough to legally drink alcohol in the United States is especially impressive; sadly, the prodigy died just a couple of years later.
Despite his youth, Endless Planets made Peralta an interstitial figure in the Los Angeles jazz scene in the early 2010s. As Brainfeeder's very first jazz release, it laid the groundwork for a wave of cross-pollination between hip-hop, jazz, and the beat scene that exploded into the collective consciousness with the release of Kendrick Lamar's jazz-inflected To Pimp a Butterfly. The implications of bringing jazz into the Brainfeeder world were unclear at the time. But the first tremors of the tectonic shift that has transpired since can be traced directly back to the brilliance of Endless Planets.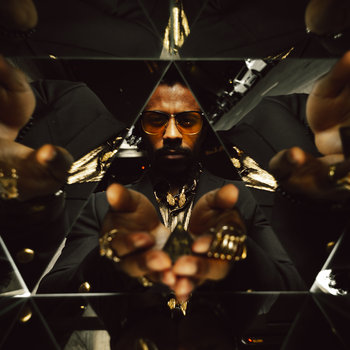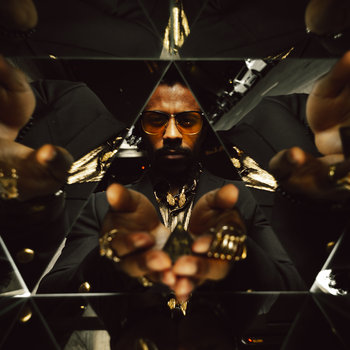 Over the course of his career, beat scene OG Mono/Poly has proven himself to be as versatile at flitting between musical modes as he is masterful at fortifying his compositions with rich, attention-grabbing textures. If 2009's Paramatma and 2014's Golden Skies represent the opposing poles of his stylistic exploration—the former a grimy tome of psychedelic slappers, the latter an ethereal foray into techno-laced ambience—his 2011 debut for Brainfeeder, Manifestations EP, is the perfect bridge between the two, containing the best elements of both.
On Manifestations, the thick, crunched-out tones and punishing rhythms that were trademarks of Mono/Poly's earlier releases are put in direct conversation with the meditative synths and hypnotic melodies of Golden Skies. The mutant spawn of this union is not just unique, it showcases just how dexterous Mono/Poly can be, dealing with aggression and tranquility at once.
Despite the gentle feel of much of her music, the career of electronic producer TOKiMONSTA has been defined by the way she pummels sonic and cultural barriers to dust. When Creature Dreams was released in 2011, its intricate compositions and hip-hop rhythms fit within the realm of what one would expect from a Brainfeeder release. But even then, the soothing, earworm-y quality of her sound garnered the producer attention from outside the beat scene. It hit an illusive sweet spot many artists strive for: undeniably of the underground, yet still highly accessible.
TOKiMONSTA soon signed with dance music giants Ultra Records, and her music took an EDM turn. But rather than separating from her beat scene roots, her high-profile success made her a conduit through which fans of dance music came to discover the beat scene and Brainfeeder, before either had begun to feature music that could be expressly described as such. Moreover, by becoming the first woman to release music on Brainfeeder, and one of the first successful female producers in the testosterone-glutted landscape of electronic music, TOKiMONSTA paved the way for female producers like Astronautica, LINAFORNIA, and Huxley Anne, who are currently helping shape the beat scene's sound.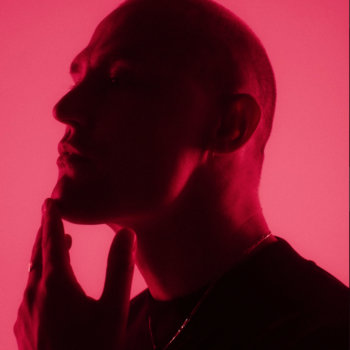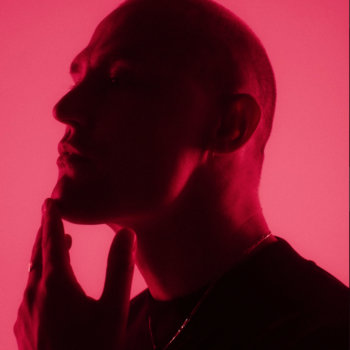 Merch for this release:
Compact Disc (CD)
Having already expanded its sphere of influence into jazz and dance music, Lapalux's Nostalchic sent Brainfeeder's stylistic tendrils into the realm of pop. But while he's one of the more accessible artists on the label, Lapalux's compositions aren't without their own brand of Brainfeeder oddness. On songs like "Kelly Brook" and "Flower," his jittery rhythm section sounds directly influenced by Lotus himself, and on "The Dead Sea," the slickly produced sounds and vocals introduced in the song's beginning devolve into an experimental beat that would feel at home in the middle of a set at Low End Theory. Perhaps the strangest and most intriguing thing about Lapalux is that, throughout Nostalchic, he's able to place his beat scene influence right next to the pop sensibilities of "Guuurl" or "One Thing" and have it all make a sparkly, futuristic kind of sense.
Kamasi Washington
The Epic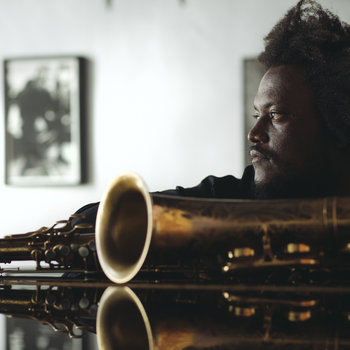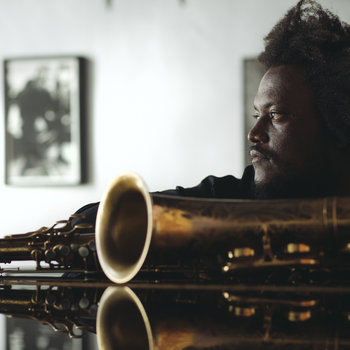 Merch for this release:
Compact Disc (CD), Vinyl LP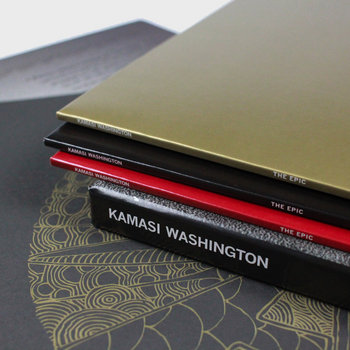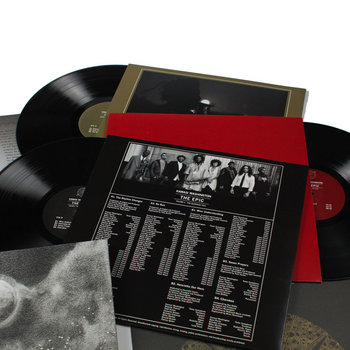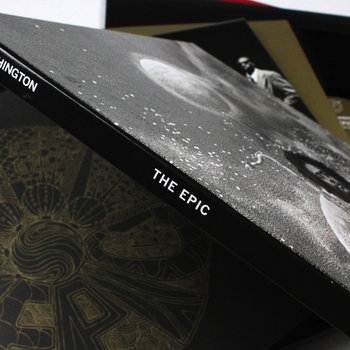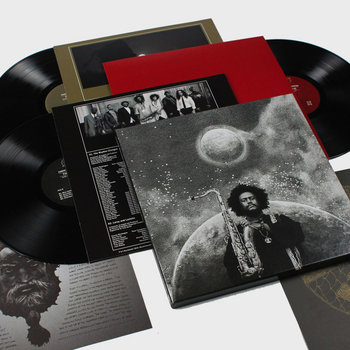 One of the most heavily written about and highly praised jazz records of the decade, The Epic is not just an essential release in the scope of Brainfeeder's catalog; it's an essential album for understanding the musical landscape of today. The first pure jazz record to earn the distinction of Pitchfork's "Best New Music," and the only jazz record released on an independent label in 2015 to crack Billboard's list of the top 10 best-selling jazz albums, it's hard to argue with the statement that saxophonist Kamasi Washington's debut was a watershed moment in the global jazz renaissance that continues to unfold to this day.
Cultural significance aside, The Epic is a gorgeous odyssey of emotion and grace that embraces the legacy of John Coltrane and Miles Davis, while incorporating hints of nearly every subgenre of jazz imaginable. But with its swelling choral arrangements, dramatic strings, and consistent ability to invoke surprise with an ecstatic solo or unexpected progression, or the return of a theme introduced a few tracks prior, you don't need to have a grasp on jazz history—or know anything about it at all—to be swept away by Washington's genius. And Washington is far from the only star The Epic introduced. Its credits read like some sort of jazz prophecy: Ryan Porter, Natasha Agrama, Cameron Graves, Miles Mosley, Ronald Bruner Jr., Brandon Coleman (who just released his debut on Brainfeeder this October), and many others who lent their playing to The Epic have gone on to release albums of their own in the past few years.
That this three-hour opus of spiritual jazz was released on a record label best known for left-of-center instrumental hip-hop not only adds to its barrier-breaking legend, it proves that by 2015 Brainfeeder had become a genre unto itself.
Kneebody & Daedelus
Kneedelus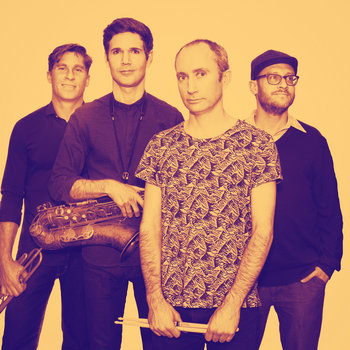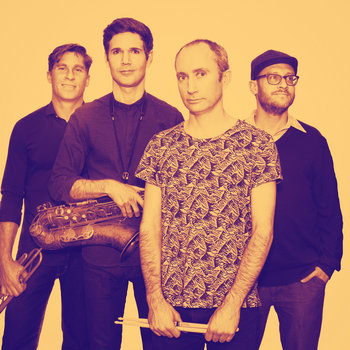 Merch for this release:
Compact Disc (CD)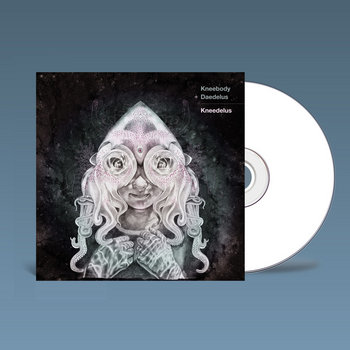 Despite the expansive spread of Brainfeeder's sonic profile, the thing that unites the label's releases is a dedication to experimentation. Kneedelus is not just an experimental album; it's an experiment, a practical response to the question: "What happens when an iconoclastic electronic producer joins forces with a Grammy-winning jazz band?" The 10-track answer Daedelus and Kneebody provided with their collaborative LP remains a high point in Brainfeeder's singular aesthetic and an important stop along its unintentional journey to becoming one of the most relevant jazz record labels of this generation. The technical jitters of "Loops," the addictive groove of "Drum Battle," and the immersive atmosphere of "Home" each represent important pillars of the label's identity and make for an enthralling listen.
Merch for this release:
Compact Disc (CD), Vinyl LP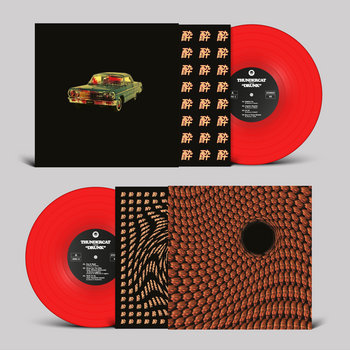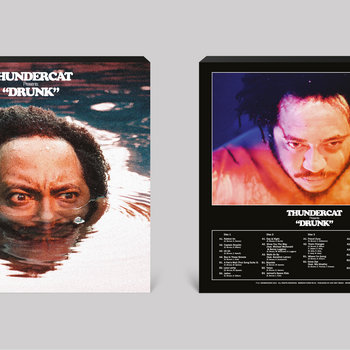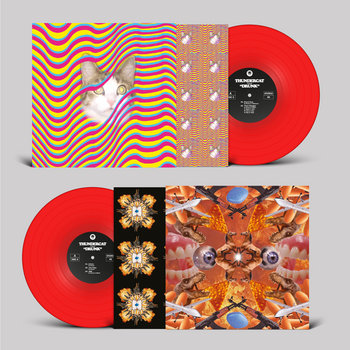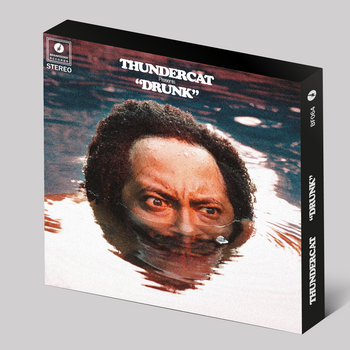 Of all the artists on this list, Thundercat might be the most emblematic of what makes Brainfeeder a special record label. It's not just because the vocalist and bassist incorporates a wide range of genres into his music, it's how seamlessly he synthesizes them all into a whole that attracts a diverse range of listeners. People might be drawn to Thundercat through a whole host of genres—funk, R&B, punk, fusion, hip-hop, and beyond—but, like Brainfeeder, his music exposes them to an entire prism of other musical modes.
Although Thundercat has successfully style-mashed across all of his releases, Drunk is his opus. It's every bit as versatile emotionally as it is stylistically, somehow bouncing from bleak to playful without ever feeling disjointed, marrying expert musicianship with insightful social commentary. Featuring chart-topping artists like Kendrick Lamar, Wiz Khalifa, and Pharrell Williams, Drunk marked a major moment of visibility for both Thundercat and Brainfeeder without sacrificing the unbridled creativity or the downright weirdness that define both artist and label.
Merch for this release:
Compact Disc (CD), 2 x Vinyl LP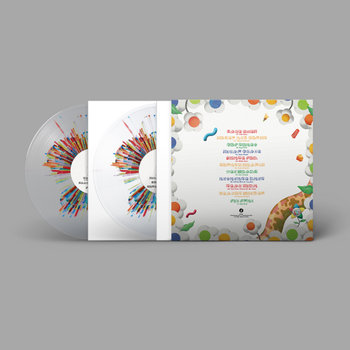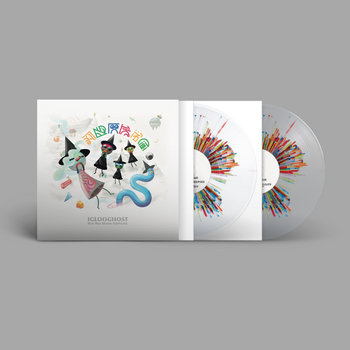 Explosive, bizarre, technically dizzying, and entirely unique, British producer Iglooghost's Neō Wax Bloom is a blistering typhoon that demands a certain release of control from its listeners. Aside from the stratospheric BPMs and the twitchy deployment of sounds, the album is devoid of any loops or repetition whatsoever, leaving anyone looking for familiar grooves to latch on to grasping at neon phantoms as they hurtle past.
Footwork, math rock, Brazilian funk, hip-hop, and breakcore are all present, but they're filtered through his conceptual aesthetic (the album is allegedly a sonic rendering of an epic tale related to the producer by transdimensional beings after they appeared unannounced in his garden). On Neō Wax Bloom, terrestrial genres don't carry much weight. Still, in spite of how densely packed the record may be, it still feels like a cohesive world, one that remains true to itself, no matter how alien and unwieldy it appears. It's a boundary-pushing foray into entirely new sonic territory, and a testament to what talented artists can achieve when afforded the total creative freedom a label like Brainfeeder provides.