LABEL PROFILE
Beatwise Recordings Celebrates the Brazilian Bass Scene
By Xhjyl Kelley Gossett · September 06, 2018
At the heart of Brazilian culture are a number of specific local musical styles—all intensely rhythmic—that match the pulses of the settings where they were born, whether urban or rural. The sounds of samba and baile funk have captured international attention, and a vibrant bass music and beats scene centered in São Paulo—which has soundtracked sweaty club nights for decades now—is beginning to make its way to a wider stage. The current leaders of this scene? Beatwise Recordings, a five-year-old label dedicated to highlighting the best thumping kicks and pulsing synths the country has produced.
Formed in 2013 on the patio of São Paulo's Flapc4 Studios, the young label has quickly become a powerhouse, known for their experimental trappings and diverse roster of artists. Under the tutelage of founders Diego "Sants" Santos and Cesar "CESRV" Pierri, the label has become more than just a home for progressive releases like their Singles Series or Noite Ilustrada; their curatorial efforts have been recognized by brands like Adidas and LRG, the latter of which funded the first Beatwise vinyl release. Beatwise artists are continually recognized as some of the most promising in Brazil, both by the press as well as by their international peers. "Brazilian electronic music is putting itself on the map right now, and Beatwise has a lot to do with it," says CESRV. "We've just been putting shit out and we're making noise doing it."
In order to build their audience, Beatwise partnered with Collab011, an alternative events company, to create a space for underground bass and dance music in São Paulo. By leveraging the global appeal of the Beatwise name, Collab011 were able to bring internationally acclaimed producers and DJs like DJ Rashad, Swindle, and Machinedrum to play in Brazil, fostering a national interest in these compatriots' sounds.
This two-pronged approach has helped Beatwise to break free of the terrestrial borders, landing remixes, edits, and features from producers like Branko and Sango. Over the past year, multiple core members played their first shows off the continent. In celebration of Sants's upcoming Cancer/Scorpio Rising, here's a look back at the best releases from their first five years.
SonoTWS
TWS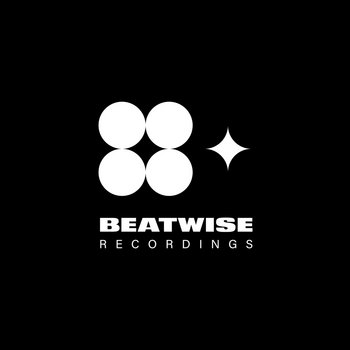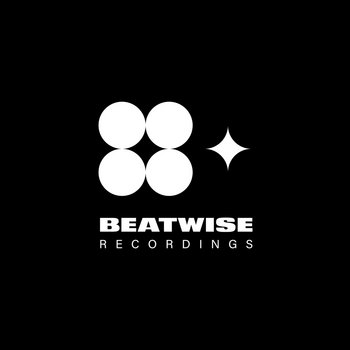 Merch for this release:
Cassette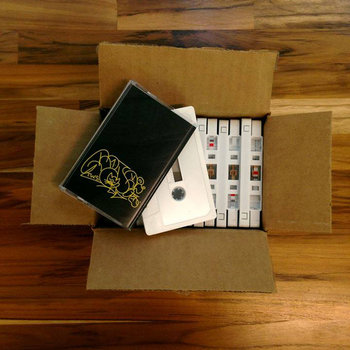 Before TWS, SonoTWS didn't fancy himself a producer; he was simply a sound system/reggae DJ with an ear for thundering beats. After linking up with Beatwise, he got his hands on an MPC500 and a SP-303, and started creating his own rhythms. TWS is the fruit of that labor, and the project, which caught the ear of a multitude of SP rappers, was one of the first to garner notice for the label outside of the underground electronic world.
Noite Ilustrada, inspired by the famed Brazilian singer of the same name, is the first Beatwise release to be viewed as more than a beat tape. Sants approached the project as a fully-conceptualized album, with each track illustrating a different story of a humid São Paulo night. The project spans a variety of influences, infusing popular foreign electronic genres with the constant gritty din of Sampa's [São Paulo's nickname—ed.] urban sprawl. On "Heats," Sants collaborates with two fellow Brazilian artists—Salvador-grown, São Paulo-based singer China and Ceará-born, New Zealand-based producer NeguimBeats—to create their own U.K. garage-inspired anthem.
Prior to his Beatwise release, Mestre Xim had been toiling away, building the Carioca (Rio) contingent of the international beats scene. With Internação Vol. 1, Xim caught the ear of the national Brazilian rap scene with diverse samples and dusty, off-kilter drums. His focus on global influences shines through in his bite sized-compositions, especially on tracks like "Japan Dreams," in which he flips Eastern folk instrumentation.
2014 was the year Beatwise captured the attention of the global beats and bass scene through their affiliated party series with Colab011. After hosting DJ Rashad, Swindle, FaltyDL, and other production legends, the label dropped the first Singles Series to highlight the young talent in their country. The series was so successful that it reached London rapper Jay Prince, who used "Maybe" as the backdrop for his single "Heights."
Recorded in the final days before the close of Beatwise's first studio in Bela Vista, Crystalz is a eulogy for the end of an era. In a flurry of 808 kicks and sharp snares, CESRV tells the story of late nights and early mornings spent shuttling from studio to club and back under the slowly rising sun. The gritty footwork and drum & bass tracks may seem misaligned with Brazil's tropical image, but it's an inventive reimagining of São Paulo's constant everyday background noise.
Merch for this release:
Cassette
Despite emigrating from São Paulo to Buenos Aires, Abud has found time to continue to build with his peers back home. Vida Nocturna, his latest release, harkens back to the urban tropical landscape of the late '70s with twinkling synths and punchy bass. On "Buenos Nights," Abud relays his new home to his old homies, illustrating the queasy comfort of being a stranger in a city that feels so much like home.
SP Trips is a testament to the community of internationally focused producers that Beatwise has become. Though not a founding member, São Paulo native Psilosamples fell in with the crew after years of touring the world as a DJ and producer. Despite being a consummate global citizen, his heart is still with his homeland, and this project is his ode to the streets he came up on. Flipping classic and obscure Brazilian samples into his own takes on the hyperlocal genres he's encountered on the road, he pays homage to the soils that both raised him and paid him.