LABEL PROFILE
A Walk Through the Legendary Archives of Smithsonian Folkways
By Allison Hussey · August 23, 2018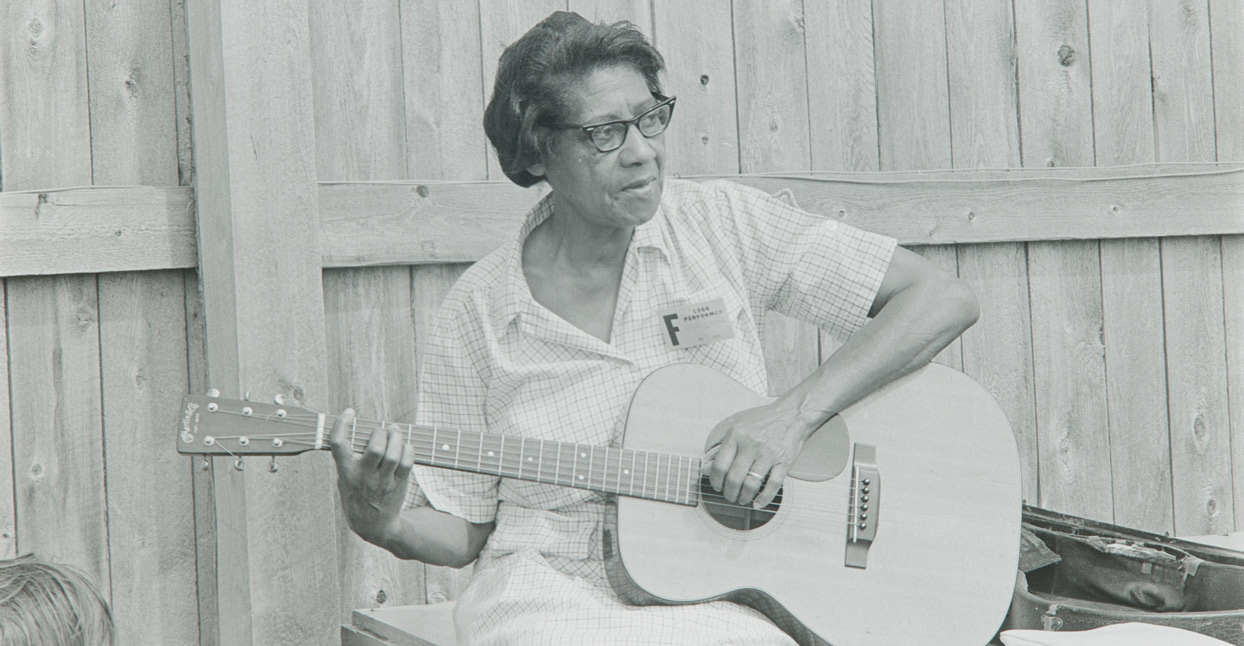 For more than 150 years, the Smithsonian Institution has been the United States' premier museum of research preservation, acting as a permanent home for everything from the flag that inspired "The Star-Spangled Banner" to the Hope Diamond to the P-Funk Mothership.
One of the Smithsonian's many arms is the Smithsonian Folkways record label, which began as Folkways Records in 1948 under the leadership of producer and recording engineer Moses Asch. After Asch's death in 1986, the Smithsonian acquired the label, and it's continued Asch's mission to create a global "encyclopedia of sound" ever since.
Jeff Place, a curator and senior archivist at Smithsonian Folkways, has worked with the label since the Smithsonian acquired it (and has worked as a producer on several of its releases, too). He's helped steer the ship as Folkways aims to maintain—and expand upon—the breadth and depth of Asch's original body of work.
"We've been trying to carry on that tradition—either we're putting out new material, or documentary-type material, new music, or acquiring old record labels which aren't in business anymore that have documented the world in sound," says Place.
More than just releasing records, Smithsonian Folkways is also dedicated to providing context for its releases and understanding them—for example, an album of recordings from Native tribes in the United States.
"If all you're seeing on your phone is 'Deer Dance,' or something, you don't really know what tribe it's from or how this ritual fits into their lives. All of that stuff is really important to us," says Place. "We've always been about liner notes, so we try to make sure that all of our liner notes are up for free, for people who do want to go read the full story."
The stories you can find through Folkways are numerous—the catalog includes about 4,000 titles, Place says, and even that's only about ten percent of what makes up the Smithsonian's entire music archive. These 10 albums are but a drop in the bucket, but they may lead you on a fantastic journey.
Merch for this release:
Compact Disc (CD)
It's no exaggeration to call Mahalia Jackson one of the greatest singers of all time: her soul-rattling delivery of gospel songs inspired millions, and established her as an important force in the Civil Rights Movement. I Sing Because I'm Happy, which Folkways issued in 1995, mixes her music with interviews about her own inspirations and influences, as well as her upbringing in New Orleans. According to Place, Asch would acquire interviews and other audio from teachers and professors he met at conventions, and would issue those recordings to accompany academic textbooks; this title is one such example.
Merch for this release:
Compact Disc (CD)
"If you go back before 1880, history is silent. You have no idea what anything sounded like. That's part of [the reason why we're] documenting it now," Place says. Released in 2017, this title from the McIntosh County Shouters, who hail from Georgia's famed Sea Islands, is a living history lesson. "Ring shouts" are a call and response style of religious music that dates to the mid-1800s. Enslaved people in the region fused West African traditions with elements of Christianity to form their own faith practices, singing as they moved together in a counter-clockwise circle. Hand claps add percussion to the otherwise unaccompanied vocals.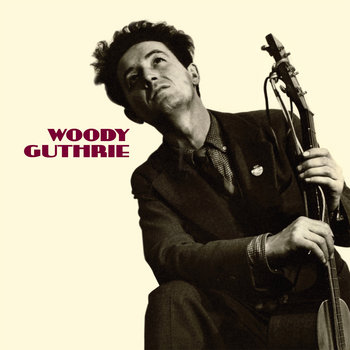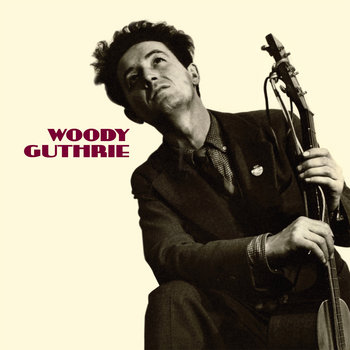 Merch for this release:
Compact Disc (CD)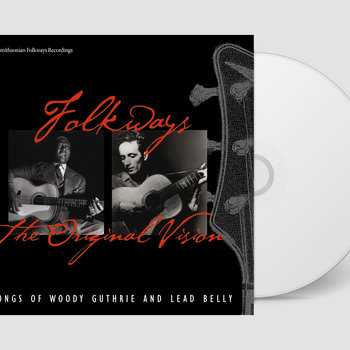 "When I first came here 30 years ago, there was a benefit record done to help the Smithsonian purchase Folkways that was released on Columbia Records called Folkways: A Vision Shared. It was Springsteen, U2, and all sorts of people doing Woody and Lead Belly songs," Place says. "So the first record we did [after the Smithsonian acquired Folkways] was Original Vision, where we actually went back and presented the same songs that were on the Columbia record, but the Woody and Lead Belly versions. There was a lot of room left on the CD, so I went looking around and found a bunch of other cool songs that I wanted to add to it."
Merch for this release:
Vinyl LP, Compact Disc (CD)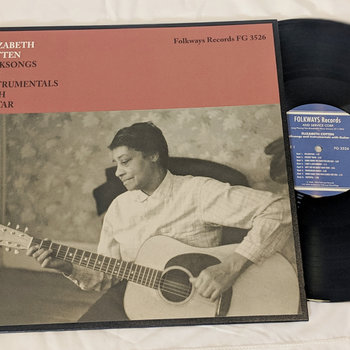 Elizabeth "Libba" Cotten's "Freight Train" has become a folk tune standard, and it serves as the centerpiece for this album of gentle songs from her home state of North Carolina. Traditional tunes like "Going Down the Road Feeling Bad" sit alongside originals like "Oh Babe it Ain't No Lie" to present a stunning demonstration of Cotten's formidable fingerpicking and tender vocal delivery. Cotten's distinct, self-taught playing cemented her as an inventive musician—see "Vastopol" for a particularly stunning example.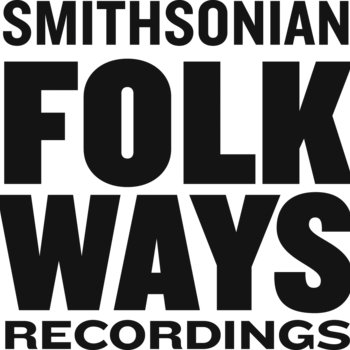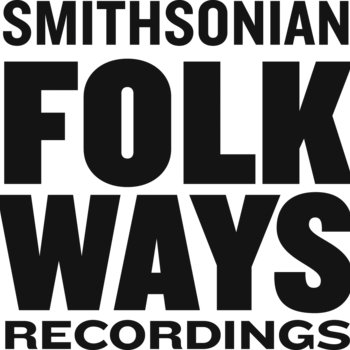 Merch for this release:
Vinyl LP, Compact Disc (CD)
Long before highly curated boutique labels popped up, Smithsonian Folkways brought global sounds into people's living rooms through records like this one, which was first issued in 1960. "A professor for a university who went off and recorded the Tuareg—there wasn't a whole lot of outlets for someone to come back and publish their field recordings and write a booklet. Folkways might have been the only game in town," Place says. Field recordings relay traditional songs and musical styles, such as the trilling terelilit vocals on "Tohimo Dance"—and like most good records, there are plenty of love songs, too.
Merch for this release:
Compact Disc (CD)
Like many other Folkways titles, calypso in New York offers an up-close look at a specific sound and era. Lord Invader was a Trinidadian calypso artist who worked from the mid-1930s until his death in 1961, and he helped establish a place for the genre stateside. He struck up a close relationship with Asch in New York City, where Asch frequently recorded him. His celebrated (and, at the time, slightly scandalous) song "Rum and Coca-Cola" became a hit for the Andrews Sisters in 1945, albeit by way of plagiarism by white actor Morey Amsterdam (proper credit has since been restored to Lord Invader).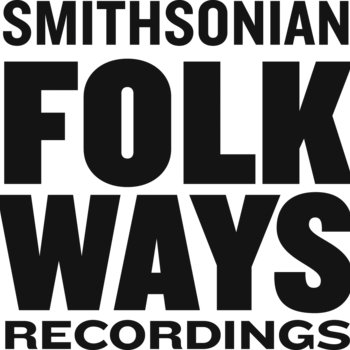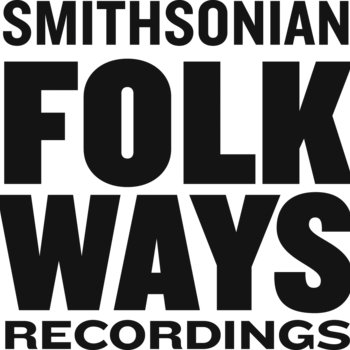 Merch for this release:
Compact Disc (CD)
As with nearly every other Folkways title, this one helps boost the notion of "folk music" as something that's broadly of and for the people, and refutes the idea that folk music has to sound one specific way. This compilation contains a wide range of polka styles, including Czech, Finnish, Polish, Norwegian, and others, as practiced by musicians from Wisconsin and Minnesota. Because it's music made for dancing, these songs make it easy to swing and sway along.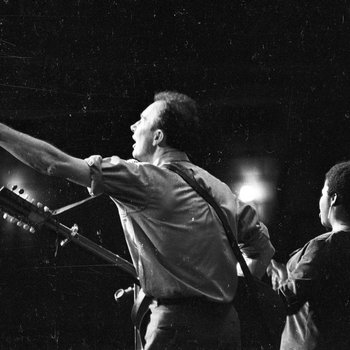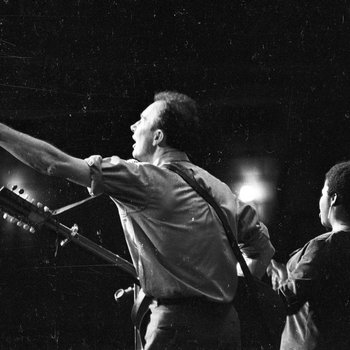 Merch for this release:
Compact Disc (CD)
Pete Seeger and Folkways founder Asch always maintained a close relationship. "Mo Asch was interested in people who had something to say. He didn't have to have the most flashy, brilliant guitar player or anything like that," Place says. "[Asch] was interested in the person, their poetry and their words, and what they had to say. Pete fell right in with that. He was one of the earliest people the guy recorded." If I Had a Hammer provides a look into Seeger's oeuvre, including classics like the title track and "Turn, Turn, Turn" alongside wry, pointed numbers about unions ("Talking Union"), atomic war ("Talking Atom (Old Man Atom)"), and bucking the system ("Arrange and Rearrange").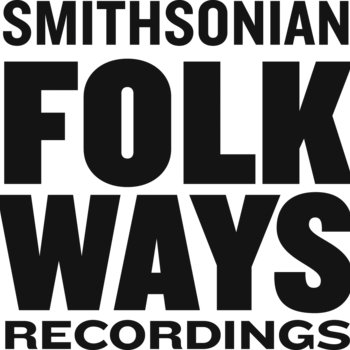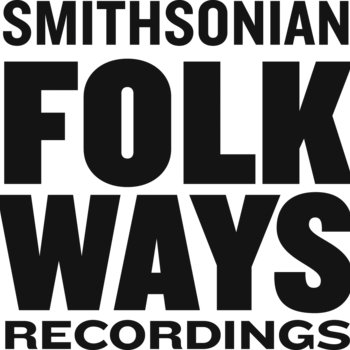 Merch for this release:
Compact Disc (CD)
For all of its many excellent albums, Smithsonian Folkways is also a treasure trove of non-musical documents, from collected interviews and statements from Angela Davis to a lecture about Eugene V. Debs by a young Bernie Sanders. This 1958 record of North American native frogs sounds—tree frogs, bullfrogs, spring peepers, desert toads, and dozens more—endures as one of the label's best-known entries in that category. "[Asch] was trying to create a sound encyclopedia of the world. That's why, in addition to music, we have frog noises, trains, political speeches, things like that," Place says.