LABEL PROFILE
An Introduction to the Dystopian Hip-Hop of Backwoodz Studioz
By Leonardo Faierman · November 09, 2017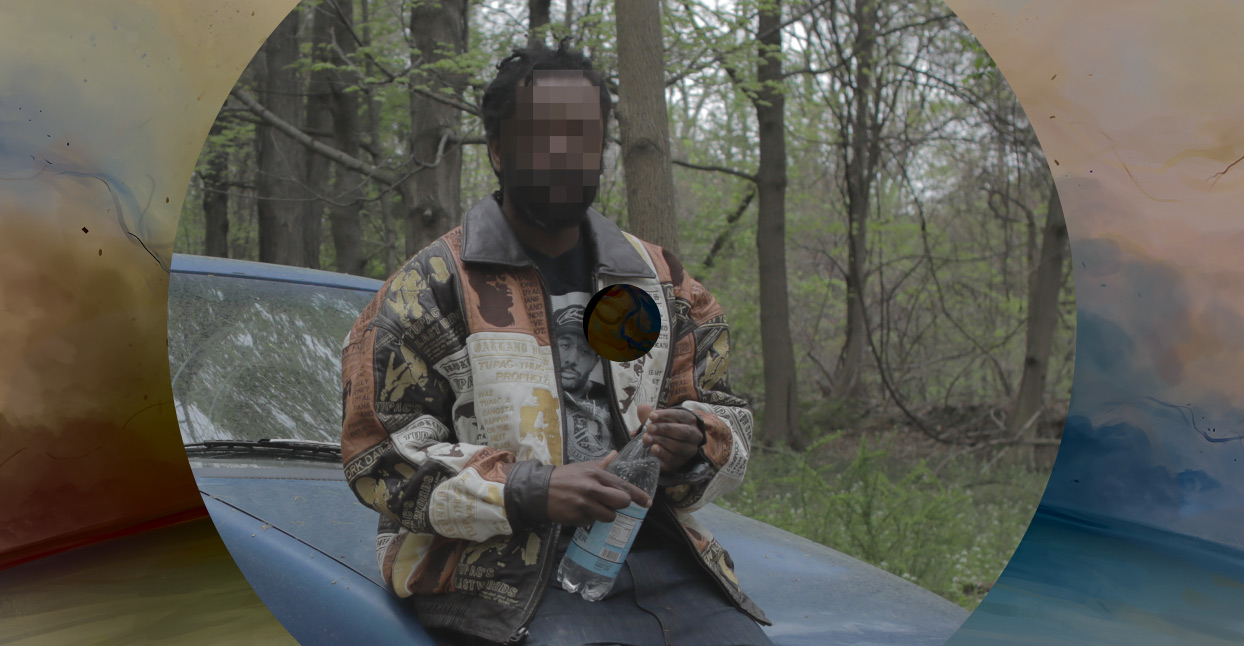 Willie Green, the in-house producer for the Brooklyn-based record label Backwoodz, vividly remembers his first meeting with label founder Billy Woods.
"I go outside to wait for him, and I see some dude walk by, face buried in a book, oblivious to everything else. I'm thinking, 'Who the hell is this guy, reading as he's walking through Times Square?' He eventually comes back up the street and we go in the studio. That's kind of Woods in a nutshell: he's on a deeper wavelength than all the bullshit around him."
The same could be said about the label itself, running 15 years strong all while maintaining a defiant, idiosyncratic sound. Now, Backwoodz is at its apex, a proven team of creators whose new and upcoming records are garnering more critical attention (and sales) than ever before.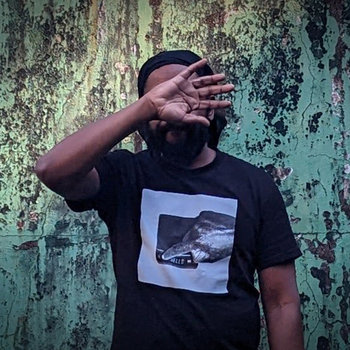 .
00:10 / 00:58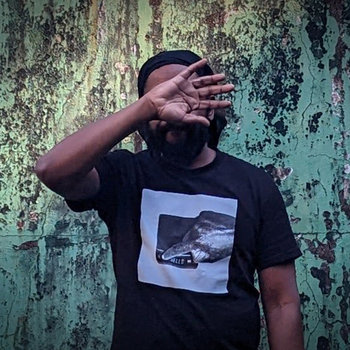 Woods founded the label in the early '00s, but its flagship release took several years to materialize. His full-length Camouflage would be self-distributed, with a cover note boasting the involvement of Vordul Mega (rap fans at the time would immediately recognize Mega as one-third of the infamous Cannibal Ox). Camouflage is the epitome of slept-on classic, and while it never netted the same attention as any of Def Jux's most notable releases, it was a treasured discovery for the hip-hop fans who sought it out. A blunted cauldron of dense beats and grim instrumentation, the album references African-American literature, slave narratives, anime, and the war in Iraq. The production duties were primarily handled by 007 (Bond), who was once a foundational part of the label, but has since mostly departed from music in the mid '00s.
Another shadow player in the Backwoodz history is the elusive Anton Schlesinger, a studio manager who briefly produced music under the name Phantom Power. Schlesinger worked in the Yonkers studio where Woods would record his debut, paying hourly rates to record. Eventually, Schlesinger would partner with Woods on the business side of the label; while the rapper focused on his music, Schlesinger was learning the ins and outs of the recording industry and music management, handling distribution logistics and helping the label to grow. Unfortunately, all of this was happening at the precise time the industry was headed for its epic downfall.
"The irony is, we came along and got something going right at the end of the old model, and when we finally got a sub-distribution deal through Caroline Records, it was at the exact moment where Caroline and all these other companies were a year and a half from going out of business," Woods recalls.
.
00:10 / 00:58
Things would change for the better some time after the studio moved from Yonkers to Brooklyn, and especially with the release of History Will Absolve Me in 2012, which Woods viewed as his "make-or-break" record: "I thought to myself, 'If HWAM flops, the label is done. I'm not sure if I would've quit rapping, but I was kinda prepared to." As indicated by both its title, taken from a famous Fidel Castro speech, and its cover photo of Zimbabwean revolutionary Robert Mugabe, the record is an intense take down of colonialism and racism. Its 18 tracks put Woods's elaborate wordplay front and center, with an incendiary, blown-out production style that melds The Bomb Squad with submarine radar rhythms. It would turn out to be a catalyst for the label's longevity, the first release to be sold directly to fans through their website, and the record that stimulated new connections with artists who would become deeply embedded in the Backwoodz camp.
One of those artists is Elucid, a rapper who had been steadily building a Bandcamp presence since 2008. "I met Billy Woods at the famed [annual Backwoodz/Uncommon Nasa sponsored-and-run] Yule Prog event," Elucid says. "I was headlining that year, and I guess I made enough of an impression for him to ask me to work on some music with him. We got together a few weeks later at Willie Green's studio. They played me 'Pompeii' from History Will Absolve Me, and the intensity of the song blew me away. Pretty intimidating and humbling, but it established the bar that I felt I had to touch with my verse on 'Freedmen's Bureau.'"
Elucid's stream-of-consciousness style is conversational but profound, with lyrics steeped in Afrofuturism, political commentary, and urban desolation, offering self-searching meditations like "Why play to lose? / Fools confuse the blues with paying dues / I'm Black Herman in fugue state / The moon waits for my invitation" ("Obama Incense"). Woods and Elucid found that their skills paired well, and went on to form Armand Hammer in 2013, a duo responsible for some of Backwoodz's most critically successful output thus far. With three releases under their belt (and Rome coming out soon), they've earned accolades from potholesinmyblog, tinymixtapes, and The Village Voice. For the two rappers, working together creates both an intensity and a sense of healthy competition. "He constantly makes me feel like anything less than my best is probably going to be exposed as subpar," Woods says.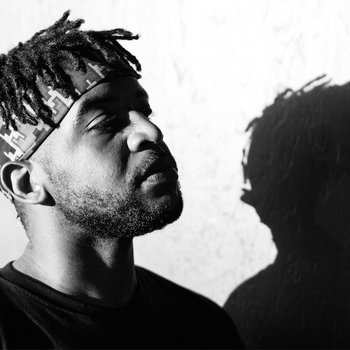 .
00:10 / 00:58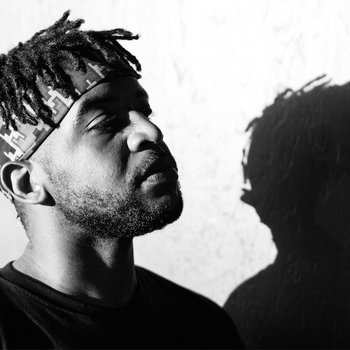 Joining Willie Green and Elucid is producer Blockhead, aka Tony Simon, a NYC veteran who originally entered the scene as a producer on Aesop Rock's self-distributed first record Music For Earthworms. In addition to future productions for the breakout rapper up until this day, Blockhead also released a series of well-received, downbeat instrumental records, starting with 2004's classic Music By Cavelight. He would first become involved with Woods on Dour Candy, an album-long collaboration that earned Backwoodz its first Pitchfork review. "I had heard of Woods for a while but, for no particular reason, didn't pay him much mind. Then I heard a mixtape of his and got obsessed. Shortly after, I ran into Uncommon Nasa, and knew he knew Woods and asked if he could link us. Woods emailed me and I sent him some beats. I think the initial idea was to do just an EP or something but we were like fuck it, let's do a whole album together."
Blockhead has appeared throughout Backwoodz's catalogue ever since, and put out his full-length instrumental record Funeral Balloons with the label on September 8, a departure from his home at Ninja Tune. "Woods and I clicked musically and personally pretty quick, so it just all seemed to happen organically," the producer recalls. "We both have similar ideals with our music. And, on a label level, it's nice working with a small label that's very involved, on the ball, and attentive. That's rarer than you'd think."
Woods is proud of the roster, but hardly indifferent to the challenges faced in the strangely-marketed subgenre of "avant-garde" rap. Terms like "art-rap" and "prog-hop"—phrases popularized by Backwoodz alums Open Mike Eagle and Uncommon Nasa, respectively—attempt to classify the style, whereas a few years ago, the term "alternative hip-hop" might have sufficed. Regardless of the name, it's a subgenre that invariably struggles in terms of sales and consumer awareness, especially when manufacturing records and CDs has been a label tradition; aside from a single Billy Woods mixtape, every release has had a physical version.
Thanks to a growing roster of talent that grows in stature each year, Backwoodz Studioz has evolved into a family of music, a time-tested collective whose records do share a unified foundation. Woods would reason some of this unity on the involvement of the aforementioned Willie Green, whose production and engineering techniques have become an intractable part of the modern Backwoodz sound.
That sound is definitively unconventional and never conforms to contemporary pop expectations, with creative samples and dense lyricism. Backwoodz is as much for the independent hip-hop fan looking for something truly at odds with the genre's biggest sellers as it is for consumers seeking out something certifiably different from what they're used to.
—Leonardo Faierman