LABEL PROFILE
A Family Affair
By Laurent Fintoni · November 18, 2014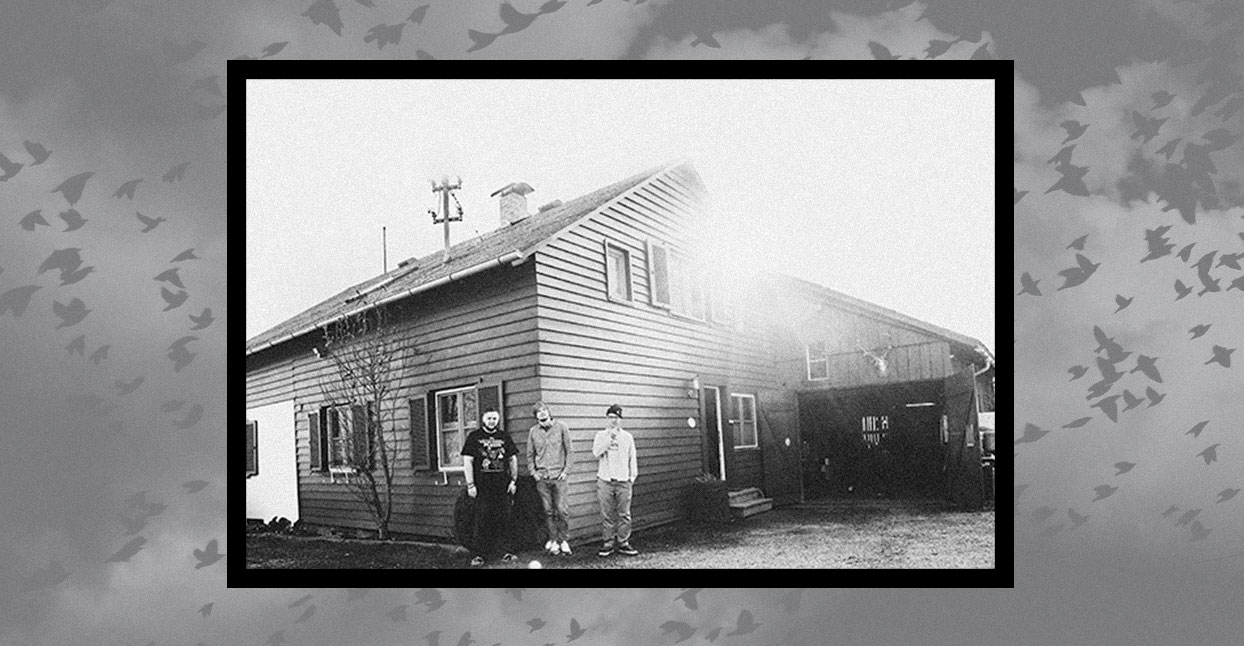 Laurent Fintoni is a DJ, label owner, writer for FACT magazine, and likes hip-hop from Germany (among many other places).
It's late spring, 2012. I'm standing on empty train tracks and the setting sun is painting the sky in soothing colors. My friends and I are fooling around near some empty, rusting cars as the recognizable thud of a hip-hop beat drifts in the air from a nearby sound system. I'm on the outskirts of Cologne, Germany, for the yearly Beat BBQ event, hosted by local labels Melting Pot Music (MPM) and Up My Alley. This was my first visit and it proved to be one of the most enjoyable daytime festivals I'd ever attended. The crowd was mixed with everyone from families to music nerds, the music was perfectly suited to the weather, the food was tasty and drinks were flowing, and visual artists were busying themselves on various surfaces. As night fell, the festivities continued in an old, industrial hangar with live shows and DJs facing the outdoor area. In many ways, the party had only just started.
Cologne might not be the first European town you look to as a hub for indie hip-hop, yet this old Roman city—Germany's fourth-largest and a major cultural center—is arguably one of the brightest nodes in a worldwide network of hip-hop-centric communities. Despite a relaxed, small-town vibe, Cologne has been putting it down for over a decade alongside cities such as Los Angeles, Montreal, Glasgow and Tokyo—towns with scenes that sprang up in the late 2000s as a revived interest around beats and instrumental hip-hop grew. The team behind the Beat BBQ can take some credit for that.
MPM was founded in 2002 by Oliver Von Felbert, a discreet man who sports an elegant beard, displays a jovial attitude, and speaks in an understated manner. Everyone affectionately refers to him as Olski. A former journalist, DJ and lifelong record collector, Von Felbert had always been a fan of labels. By the early 2000s, he had become increasingly interested in the creative process that goes into both making and releasing music.

Olski, MPM Records
Following a stint at Groove Attack, a key independent distributor for hip-hop in Europe that was born of the 20-year-old (and counting) Cologne record shop of the same name, Von Felbert decided to take a leap and start MPM. "I worked for Groove Attack's Superrappin' label and, after three years, decided I knew everything I needed to know to run a label. But as I found out, I didn't know anything," he recalls with a laugh. "I was just a music fan who knew some people. All the other boring stuff I had to learn by making mistakes." What other way is there to learn in this business?
MPM's early days focused on the kind of deep funk and soul that Von Felbert liked. The label's first signing was Lefties Soul Connection, a Dutch outfit whose style he describes as, "hard, fast funk, like The Meters." The turning point for the label would come a few years later with a release by California's DJ Day. Von Felbert had met met Day on the old Soul Strut boards, back when music forums drove much of the interaction between fans worldwide. Day gave MPM a single with an uptempo track on the A side and a more mellow, instrumental joint called "Four Hills" on the B side. "That was the first record we put out that you could call a beat record," Von Felbert explained.
Despite being a B-side, "Four Hills" became the more popular track and led Von Felbert and his label down a path he had always wanted to explore. "I liked the idea of releasing instrumental hip-hop. I was always a fan of people like Kenny Dope and Nervous Records," he recalls, pointing to the New York label that dealt in both dance music and slower, headier beats. "We called them dope beat records—Frankie Feliciano, Ganja Posse, those guys, and also that first Nightmares On Wax album. I always liked the idea of doing hip-hop music without rap."

The attraction of hip-hop beats sans the rap is nothing new. It's a shared genesis, from the legendary UK label Mo' Wax (original home to "instrumentalists" like DJs Shadow and Krush), all the way through to MPM. And as predominantly English-speaking hip-hop spread worldwide, many countries developed their own way of developing the art form on a local level. For Germans, English was not their first language, so able MCs were rare. This made hip-hop lyrics secondary to the music. For Von Felbert, German rap at the time just wasn't good enough, and while he now feels that has changed (the label is releasing music from a handful of German rappers), it led him to focus on the beats.
Berlin-based Suff Daddy was the first German producer that MPM would sign. They hooked up via Myspace and it was on that platform that the label initially grew through recommendations and local connections. MPM has continued to grow organically with artists like Twit One, a Cologne-based producer and DJ, who also works at the Groove Attack shop. He is also the bass player and band leader for Fleur Earth, an act that has released three albums via MPM.
"What really kicked the whole thing off for us was the Hi-Hat Club series," Von Felbert says, explaining the label's growth and popularity. "It started in 2009, all by chance. Twit One and his friend Hulk Hodn had a whole bunch of beats they were sitting on. They approached us to do a short run of white labels. I liked the idea, but felt that this needed something special. At the same time, I met a local photographer, Robert Winter, who had done promo shots for some of our artists. He'd become friends with some of the producers here and had this very distinctive, hard contrast, black-and-white style. When he showed me the photos, it made bedroom producers look good. So the idea came together of putting these beats in nice packaging that used Robert's photos to make it something special."
Merch for this release:
Vinyl LP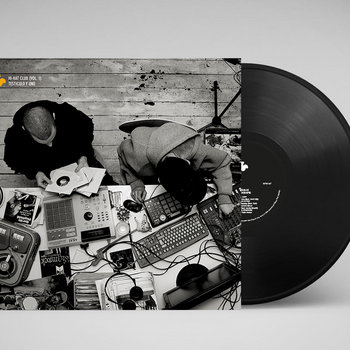 The first volume of 500 12-inch records sold out within six weeks. A repress soon followed, and it became clear to Von Felbert that MPM had a sustainable project on its hands. Five volumes followed, presenting some of the finest European beat makers to the world: Suff Daddy, Dexter from Stuttgart, Brenk from Vienna and Fid Mella from Italy, Full Crate and FS Green from Holland, and Cologne's Adlib, an ex-member of German turntablist outfit Noisy Stylus, who contributed his debut album to the series.
For Von Felbert, the series became a way to develop artists. Brenk went on to record an album with singer Miles Bonny; Twit One developed his solo hip-hop output; and The Betty Ford Boys, a supergroup comprised of Brenk, Suff Daddy and Dexter, was born from the series.
In 2013, I returned to the Beat BBQ. The public's enthusiasm for primarily instrumental music and beats was still in full effect. While witnessing Suff Daddy play a three-hour beat set, it struck me that the event and, to an extent, Cologne, the audience, and many of the producers involved in the scene, had a predilection for a production style rooted in the classic 1990s East Coast sound. It's a style you'll instantly recognize in the beats of Twit One, Dexter, and others associated with the Hi-Hat Club series. Cologne loves the classics and reveres hip-hop's sampling ethos.
"That classic sound is still pretty popular all over Germany, even in the more commercial records," agrees Von Felbert. "For the label and me, it just happened that some of the producers we worked with have a strong connection to that sound," he says, before pointing out that his own tastes in hip-hop were influenced by that era. But he's keen for the label not to appear retro-minded or without interest in the present.
"So many of the producers are also record collectors," Von Felbert explains. "They're very much interested in music in general, and the roots of it all. Dexter, for example, works with samples and has classical influences, but to me, the way he makes his beats is very different. There's no record from 1996 that sounds like what he's doing now." Von Felbert notes how the label has also given space to producers like HADE and France's Fulgeance, whose aesthetics are more electronic and dance-minded.
When I ask HADE what makes the five-year-old Beat BBQ event so special, he points to the fact that, like MPM, it's like a big family gathering. "No matter how big it got over the last years, there is always this intangible vibe of being at home."