LABEL PROFILE
From Techno to Indie Pop, A Colourful Storm Connects "A Network of Freaks"
By Ray Philp · April 08, 2021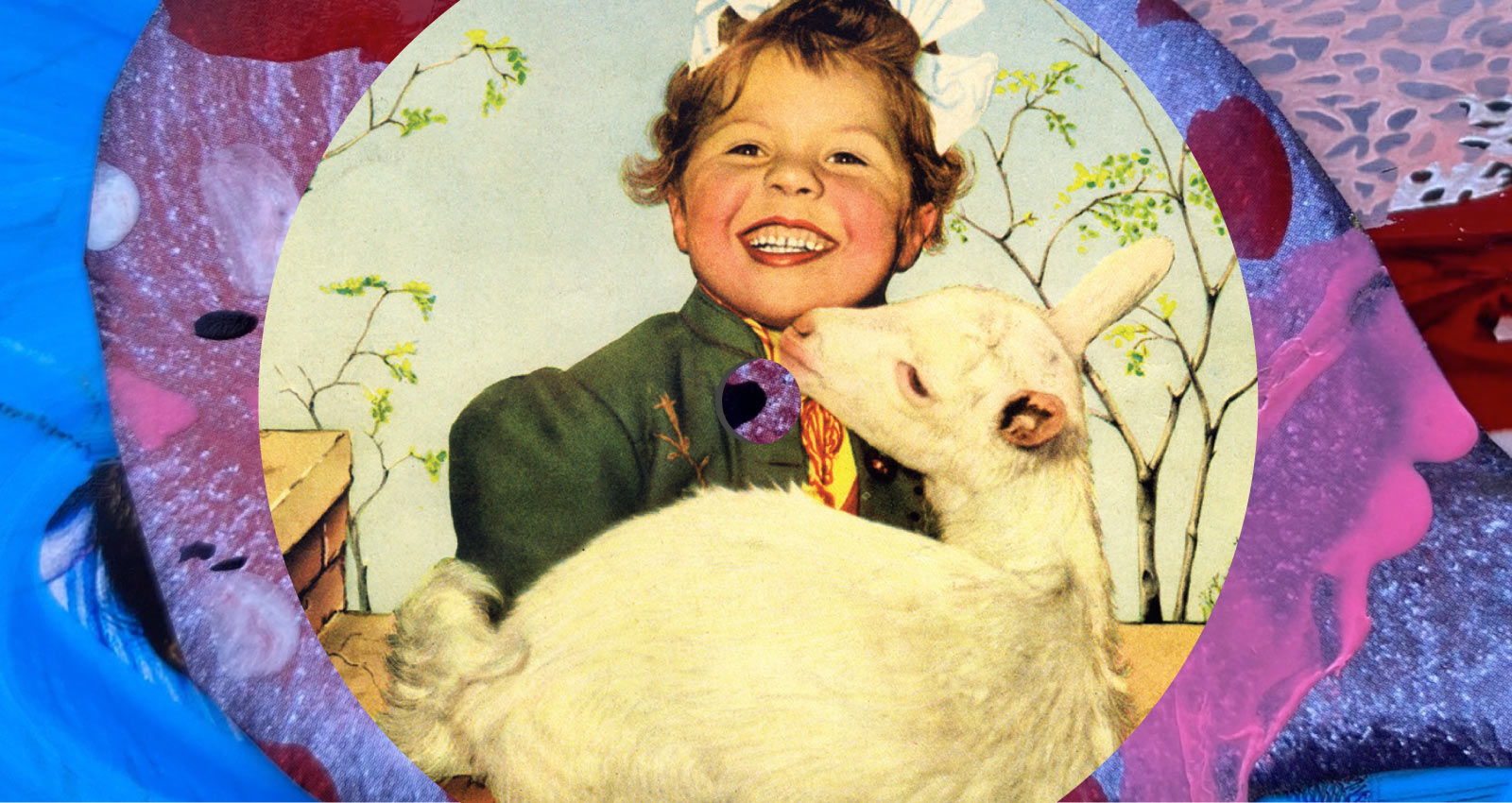 "In an expanding universe," the English author Quentin Crisp once wrote, "time is on the side of the outcast." He was talking about what happens when marginal artists, after being resigned to "the suburbs of human contempt," suddenly find themselves at the center of the establishment. That phenomenon has only accelerated with the arrival of the internet. But if artistic outliers once found new fans largely thanks to YouTube algorithms, music lovers are better served by a label like A Colourful Storm, a uniquely eclectic home for what founder Matthew Xue affectionately calls a "network of freaks."
A Colourful Storm began life 10 years ago, as a mix series curated by the DJs Calum James and Bentley, who eventually asked Xue to join them. In 2016, he decided to turn the series into a proper label; its first release was a 7" reissue of the Australian minimal synth group Denial, the A-side of which reimagined The Mamas & The Papas' "California Dreamin'" as a frostbitten eulogy for the American dream. The EPs that followed explored dance music's darkest corridors—from acrid big-room techno (Nerve's Power Relations) to GRM-style drum & bass destroyers (Mark's Here Comes A Fucking Startup Campus)—before Xue and label affiliate Bayu compiled a decades-spanning LP of idyllic Australian indie titled I Won't Have To Think About You.
Years ago, listeners may have struggled to make sense of these juxtapositions. "I feel like with my generation," says Xue, "being raised and so engrossed in the internet—having attention spans that are so low compared to our mums and dads—starting a label like [techno label] Drumcode, focused in one niche…that seems harder for people like us. We're just engaging with so much information and music, and it just made sense for me to release anything that I had instinctively liked. The first artists [on the label], those dance music producers, were also friends of mine, so that helped immensely."
While having a wide-ranging label roster is nothing new, what's impressive about A Colourful Storm is that their distinctly intimate and idiosyncratic style can comfortably accommodate everything from Orange Juice-filtered indie pop to breakcore tear-outs and Balkan folk odysseys. "I find it all quite emotional music," says Xue. "Obviously, it's a very subjective term. But [the music I'm drawn to] can't be indifferent, or not leave you with some sense of feeling—whether it's pain or sadness, or joy, or whatever it is. That's always what attracts me to music that I'd want to release."
As a label that began by releasing records from friends, Xue still puts emphasis on the label's social circles. "One thing that was important was to make sure that my friends, who are also the artists, would be proud of being a part of this kind of network of freaks around the world. Ideally, I picture a gig where all the artists on the label get along pretty well in the smoker's room. That's my civic idea of it. And I think, 'Oh, will Chris de Babalon get along with someone like Alastair Galbraith? And if I can convince myself that it's likely a yes, then it's probably a good fit."
Merch for this release:
Vinyl LP
Though I Won't Have To Think About You is a compilation that spans four decades of Australian indie pop, it's a tribute not to a scene so much as a set of feelings, perhaps most akin to an idle high school summer. "I can imagine bigger labels perhaps making a trainwreck of that release," says Xue, "making it too historical, too documentative. That stuff that seems too academic. [I'm more interested in] putting out a collection of songs and sequencing them in a nice way." Opening with The Cat's Miaow's "Not Like I Was Doing Anything," where singer Kerrie Bolton welcomes a guest with a cup of tea, the LP presents one sweetly inviting song after another. But there's at least one abrupt nod to adulthood: the gentle funk of Ya Ya Choral's "Waiting Time" has a telltale echo of Fad Gadget's creepy classic, "Ladyshave."
Christoph de Babalon and Mark
Split
Merch for this release:
Vinyl LP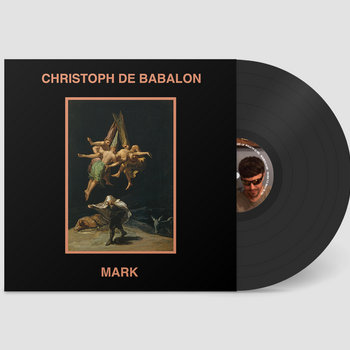 Christoph de Babalon's first record for A Colourful Storm, Exquisite Angst, came about via a fateful gig at which the German drum & bass nihilist shared the bill with the electronic music producer Mark. "It was a big deal for both of us," says Xue, "[I thought], 'If Mark makes a good enough impression, maybe we can work with this guy more often in the future.'" Another happy result of that encounter is Split, a "connecting of generations" which also happens to be a great entry point into the work of both artists. But far from being the unholy union their doomsaying styles might suggest, Split is full of light as well as shadow. That comes through clearest in the reserved dub of "Incantation For The Protection Of JC," whose mazy bell tones echo Shackleton's supernatural epics, and the simple but evocative "Duet for Melodica and Claves."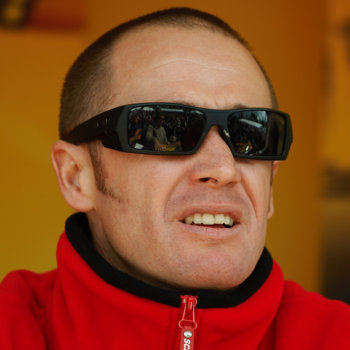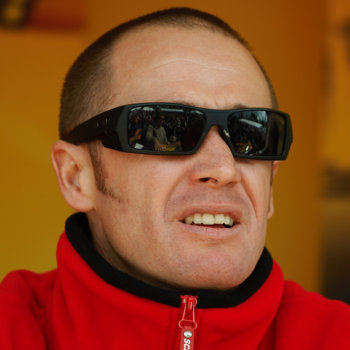 Merch for this release:
2 x Vinyl LP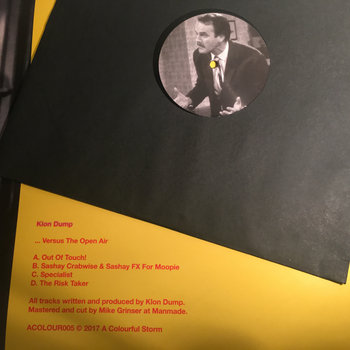 Klon Dump Versus The Open Air, by Mark's dancefloor alias, is a killer tech-house EP fit for modern dancefloors. Among the record's wriggly heatseekers is a modular synth noodle that pulls into focus both the surreal moods and tongue-in-cheek ideas contained across the EP, which are also gestured to via a sly visual gag on the vinyl edition, which juxtaposes Mark against much more famous people. "The theme with those inner labels was a perhaps poorly executed joke about iconic figures," says Xue. "And of course I put Mark's face on one of them as the punchline to that joke. So it was him, Ricardo [Villalobos], the guy from Fawlty Towers, and a Dutch architect called Rem Koolhaas. And I thought the thought of elevating Mark to this kind of level would be hilarious."
Merch for this release:
Vinyl LP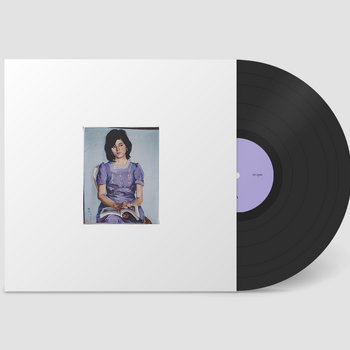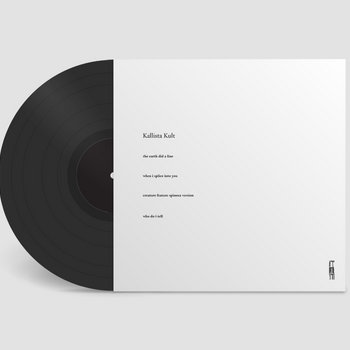 Many of the artists on ACS prefer to keep a low profile, but Kallista Kult take that disdain for the spotlight even further. From the music—a Coil-like, dubwise post-punk sound—to the anonymous band itself, Kallista Kult is a hypnotic meditation on the unknown. "What's interesting about this, apart from the music—which is, for me, absolutely amazing—is that I've always loved the idea of artists working under aliases," says Xue. "At the time, that was special—getting to bring to fruition this idea of, 'Finally I get to release a record where no one knows who the people are behind it', and create this kind of mythology behind it." All four tracks are excellent, but "The Earth Did A Line," which sounds like Adrian Sherwood soundchecking in the afterlife, stands out.
Merch for this release:
Vinyl LP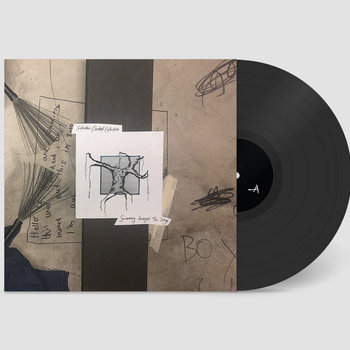 Any time you entered East London's Low Company, the ACS-affiliated bazaar for private-press gold that closed for good last year, it was easy to imagine you'd stumble upon a secret pile of records set aside for hardcore regulars. At the top of that pile would've been Swimming Amongst The Dregs, one of those unclassifiable slabs of DIY electronics that sounds like nothing else. If some of the track titles ("All Wretch No Vomit," "Thousand Year Old Heart") promise to put you through the wringer, what Shaun Leacy's music usually delivers is surprisingly versatile. On "So Much Unlicked Air," welts of guitar feedback and collapsing sheet metal evoke the sound of a factory floor, while "Makeshift Visions," and "It's All Gone Sideways" resemble the beauty of a morning in Reykjavik.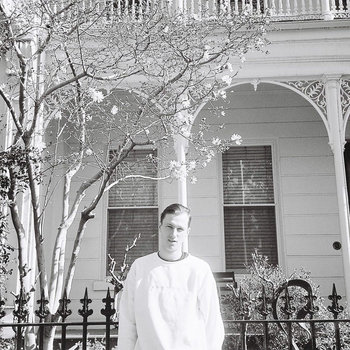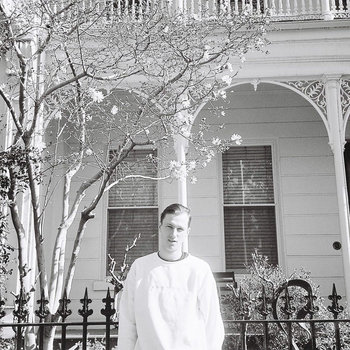 Merch for this release:
Cassette, T-Shirt/Apparel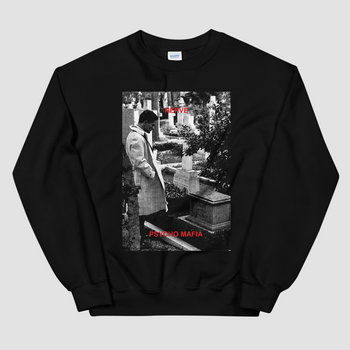 Nerve's third EP for A Colourful Storm finds gold in the line between techno and drum & bass. The Australian artist previously explored this sound on the lumbering techno of Power Relations and the triplet drum attack of Sharpshooter. But Psycho Mafia, 22 minutes of Funktion-One-testing piledrivers captured during a show in London, is where Nerve's sophisticated ruffneck style emerges in full bloom. Touched By The Hand Of God, another live recording of a similar length, is a wilder and equally worthwhile companion piece. With its mucky 303s and cone-destroying distortion, Touched By The Hand Of God offers a glimpse into an eternal squat rave paradise.
Merch for this release:
Vinyl LP
Still In My Arms, a collection of tender braindance B-sides, is a great example of Xue and Bayu's curatorial method. Though the LP draws mostly from obscure Scandinavian IDM artists, those facts are incidental to the mood they thread through the compilation, which includes tracks like Num Num's "South Quay," an essential sad banger. "We tried to find the same kind of romantic ideals from that first compilation [I Won't Have To Think About You]," he says, "but from a totally different era, a different part of the world. A lot of those IDM artists are from Sweden… The idea was just to pick out a set of tracks that could convey the same or similar feeling to the first compilation, while stylistically being completely different."