LABEL PROFILE
25 Years of Relapse Records
By Kim Kelly · February 17, 2015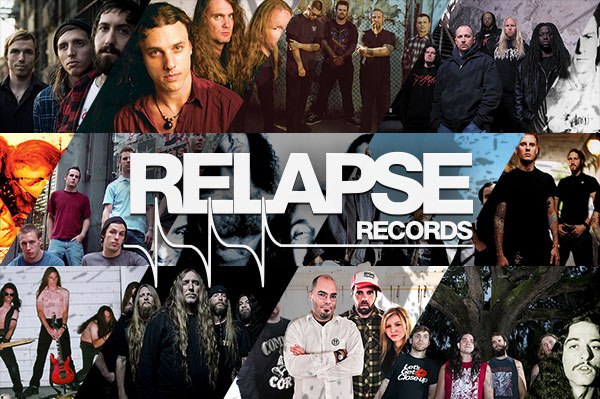 Relapse Records celebrates its twenty-fifth anniversary this year. What began as an excuse, for a young Matt Jacobson to release grindcore 7"s, has grown into one of metal's biggest and certainly most respected labels. They've had an incredible run, and boast the kind of discography that other large-sized indie labels might only dream of. Commited to extreme music, in all its myriad forms, Relapse has followed its black heart for over two decades – avoiding trends, but partaking in tons of mosh, plenty of (grind)core, and a whole lot of fun.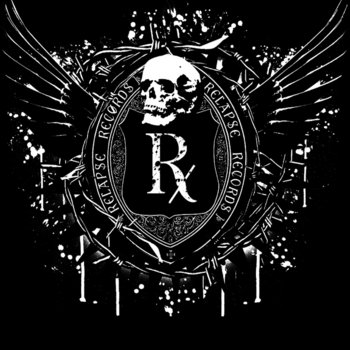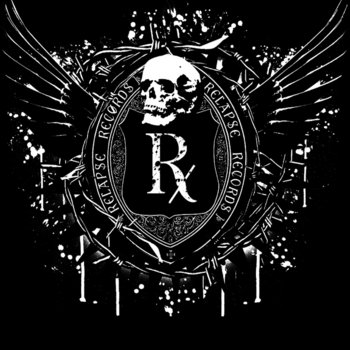 Merch for this release:
T-Shirt/Apparel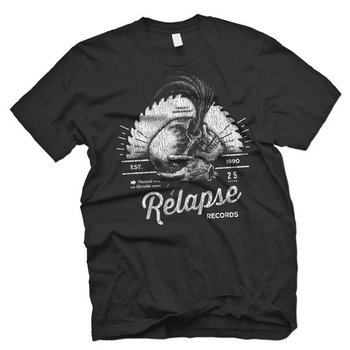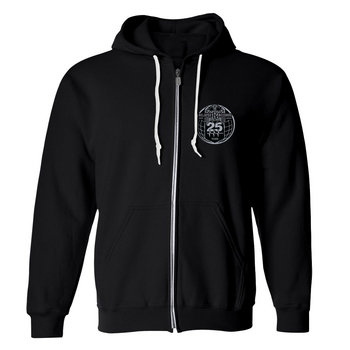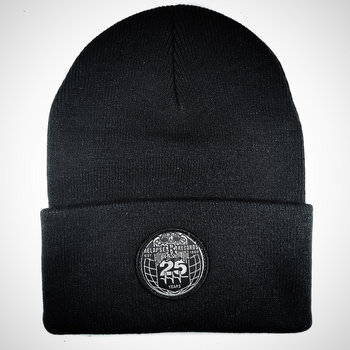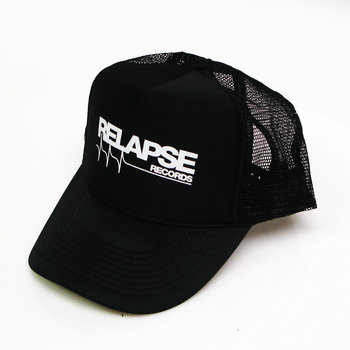 Signing to Relapse Records is still a career-making move for many bands, and working there is a valuable feather in the cap of any music industry hopeful. I was first employed at Relapse as an intern, when I was eighteen, writing for their now-defunct Resound mailorder guide, and stuffing envelopes alongside a garrulous Prince acolyte named Bob Lugowe. Nearly a decade later, Lugowe still works there, as the label's head of promotions and is also a label owner in his own right (Brutal Panda). Meanwhile I've spent years touring with Relapse acts, including Savannah's most powerful trio, Black Tusk, and I still occasionally handle PR for select Relapse releases. There's a familial vibe that comes with working for the label, which is probably why so many people in the business still have such fond memories of their time there. When my editor (at Bandcamp) asked me to put together a piece on the label's legacy, the hardest part was deciding which moments to focus on; when a label's put out as many killer record as Relapse has, it's a formidable task to narrow them down into any kind of ranking. Its Singles Series alone boasts a dizzying array of quality cuts, and their roster's continually expanding, too, as veterans like Obituary and Ringworm join fresh meat like Usnea, Nux Vomica, Mortals and Gruesome.
I gave it the ol' college try, though, and have wrangled a list of twenty-five of the label's most important releases. The following records barely scratch the surface; there are literally hundreds of others who have had massive impact on heavy metal and extreme music, and undoubtedly, even more of them to come.
Incantation – Onward to Golgotha 1992
Merch for this release:
T-Shirt/Apparel
Incantation's Entrantment of Evil 7" was one of Relapse's first releases, and marked the beginning of a relationship that would produce the band's most vital recordings. Onward to Golgotha is hailed as a death metal classic; the murky, claustrophobic horror of songs like "Devoured Death" has inspired wave after wave of younger bands to try to emulate the masters, but there's still only one Incantation.
Amorphis – Tales from the Thousand Lakes 1994
Merch for this release:
Vinyl LP, Compact Disc (CD), T-Shirt/Shirt, T-Shirt/Apparel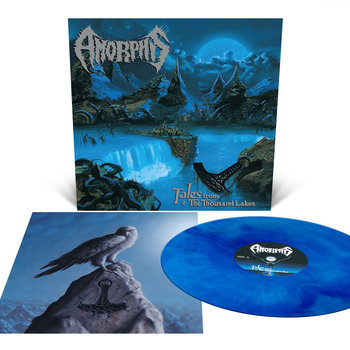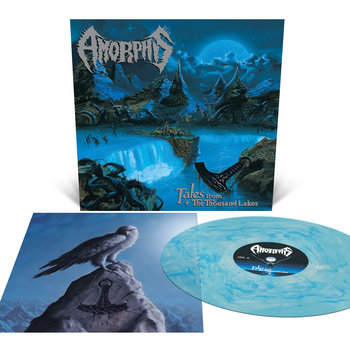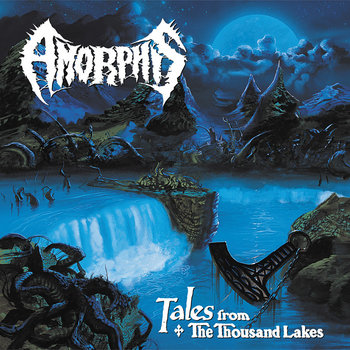 This 1994 full-length remains Amorphis' finest moment, and a masterpiece of melodic death metal; shades of traditional Finnish folk and progressive rock leanings add color, and intrigue, to an already rock-solid base, and resulted in something magical.
Neurosis – Through Silver and Blood 1996
Neurosis is one of heavy music's most important and influential bands, and their early partnership with Relapse resulted in some truly classic records, starting with 1996's mammoth Through Silver and Blood.
Brutal Truth – Sounds of the Animal Kingdom 1997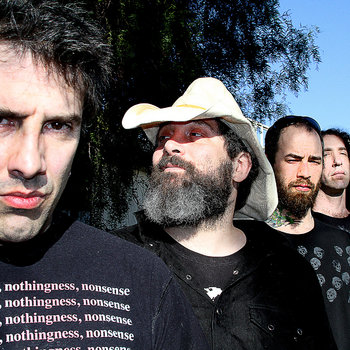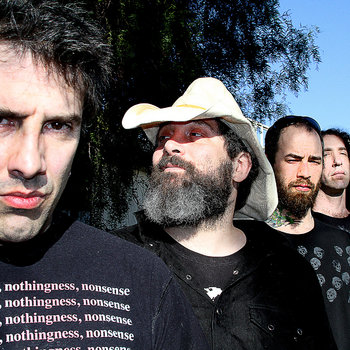 Grindcore OGs Brutal Truth may have recently thrown in the sweat and blood-stained towel, but they're leaving behind a damn near untouchable discography. Their twisted take on extreme sounds, along with their outsized personalities (think of Kevin Sharp's cowboy hat, and Rich Hoak's deranged drum faces) were a perfect match for Relapse's own eclectic take, and the band spent the vast majority of its career releasing aural mayhem like 1997's manic, intimidating Sounds of the Animal Kingdom under the Relapse banner.
Exhumed – Gore Metal 1998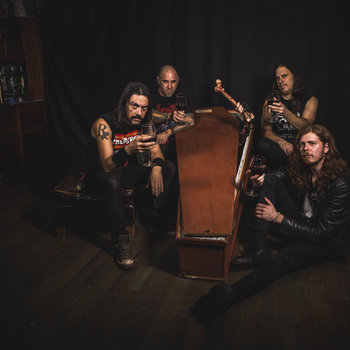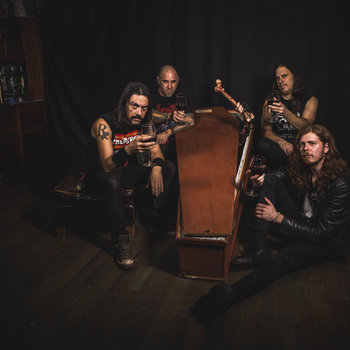 Merch for this release:
Compact Disc (CD)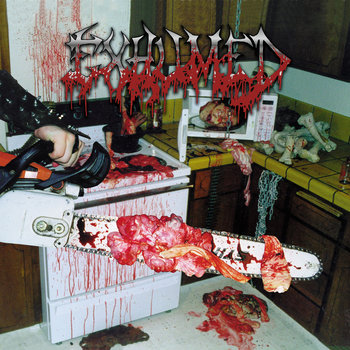 Has there ever been a more fitting album title than that of death freaks Exhumed and their LP Gore Metal? The masters of splatter's gleefully disgusting 1998 Relapse debut marked the beginning of a long and bloody partnership that has come full circle with a just-released, re-recorded version, of that early classic, christened Gore Metal: A Necrospective 1998-2015.
The Dillinger Escape Plan – Calculating Infinity 1999
Merch for this release:
Vinyl LP, T-Shirt/Apparel, Compact Disc (CD), 2 x Vinyl LP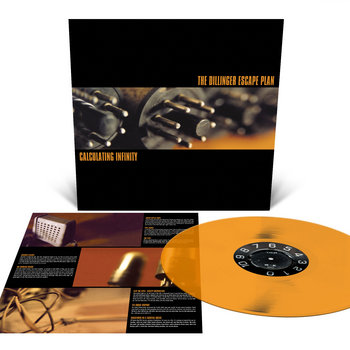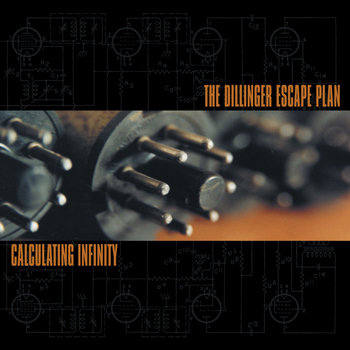 There are two eras in the American hardcore/math rock scene: pre-Calculating Infinity, and post-Calculating Infinity. Much like Converge's Jane Doe, this record was a total game-changer, and served as a springboard for the band to go on to bigger, weirder things. Relapse's roster has always made plenty of room for left-field technicality and experimentation, and DEP's complex intensity fit right in.
Dying Fetus – Destroy the Opposition 2000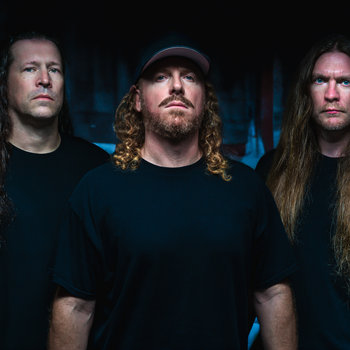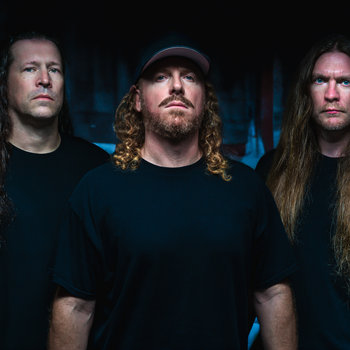 Merch for this release:
T-Shirt/Apparel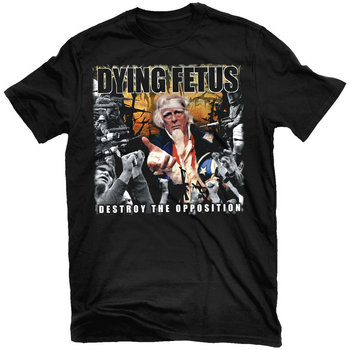 Dying Fetus joined the Relapse family fifteen years ago, and never left. Their relationship is so solid that, when former 'Fetus members started the sociopolitically-minded Misery Index, Relapse welcomed them aboard, too. Technical skills, headbangability, and most of all, brutality are all critical to the Dying Fetus experience, and 2000's Destroy the Opposition has all three in spades.
Pig Destroyer- Prowler in the Yard 2001
Merch for this release:
Compact Disc (CD), T-Shirt/Apparel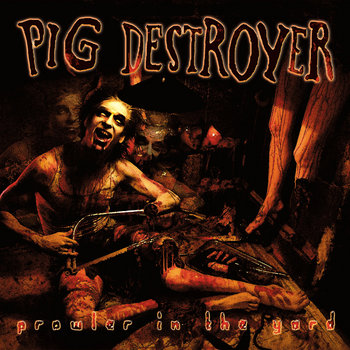 Pig Destroyer's take on grind is so cerebral, chilling, and perverted, it's scary. Prowler in the Yard was the world's first real introduction to the combined genius of core duo J. R. Hayes and Scott Hull (who also plays in Agoraphobic Nosebleed, and has gone on to engineer a copious amount of Relapse releases).
Nile – In Their Darkened Shrines 2002
Merch for this release:
2 x Vinyl LP, T-Shirt/Apparel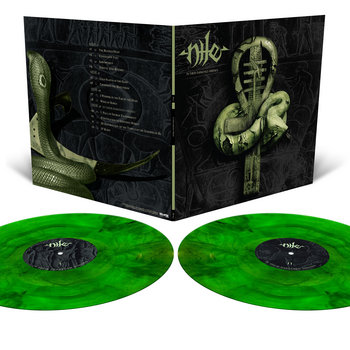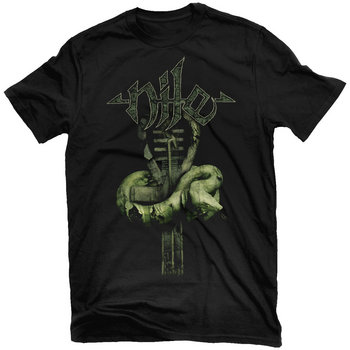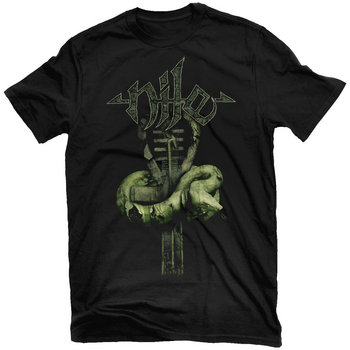 No, they're not actual Egyptologists, but the ax-wielding history buffs behind Nile did bring a very real, very ancient, evil into the early 2000s death metal arena with foreboding documents like In Their Darkened Shrines. Nowadays we're used to atmospheric, occult-obsessed death metal, but back then, Karl Sanders' subterranean roar, sinewy Eastern melodies, and arcane lyrics made Nile seem positively diabolical. Relapse will be reissuing all four of Nile's most beloved LPs in April—pre-order Amongst The Catacombs of Nephren-Ka (1998), Black Seeds of Vengeance (2000), In Their Darkened Shrines(2002) and Annihilation of the Wicked (2005) here.
Pentagram – First Daze Here: The Vintage Collection 2002
For the longest time, Pentagram was a cult favorite, a bunch of could've-beens who'd never gotten their due. That's obviously changed over the past decade, but Relapse was the first heavy-hitting label to take a real interest in dusting-off their discography and resurrecting the legend. The compilation First Daze Here: The Vintage Collection gave Bobbly Liebling and the boys the rockstar treatment they'd never gotten in their prime, and launched a renewed wave of interest in the doom godfathers' output, so much that they went on to tour, play festivals, and release a solid new album.
Suffocation – Souls to Deny 2004
Merch for this release:
Vinyl LP, T-Shirt/Apparel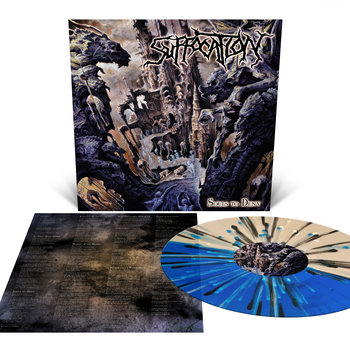 photo by Scott Kinkade
Frank Mullen is probably the best frontman in death metal, and Suffocation are one of the genre's most reliable old warhorses; still churning out bulldozing riffs and terrorizing audiences over 27 years after the band's inception. They've got a litany of classics under their belts, but 2004's semi-comeback joint Souls to Deny was an excellent reminder to fans, and foes alike, that Suffocation definitely haven't lost their edge.
Nasum – Shift 2004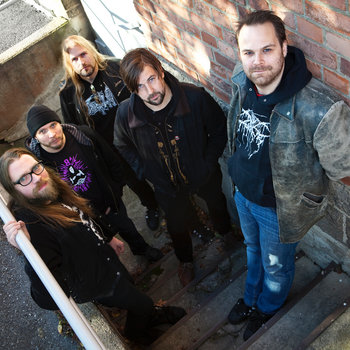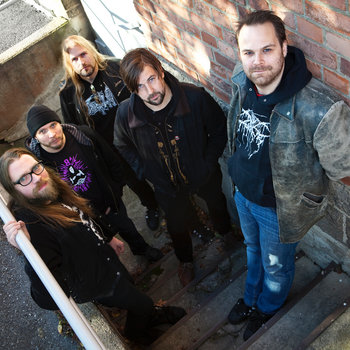 The career of Swedish noise-peddlers Nasum was cut short in 2005 by the tragic passing of guitarist/vocalist Mieszko Talarczyk, but they left one hell of a mark in the extreme metal history book. Shift is one of modern grindcore's greatest triumphs, spotlighting Nasum's mastery of the genre and willingness to push it further forward.
Mastodon – Leviathan 2004
photo by Jimmy Hubbard
Signing Mastodon, and steering their meteoric rise, signaled a subtle shift towards a slightly more accessible direction for the label. While the band has since moved on (to the majors), their relationship with Relapse spawned some of the band's most important releases: from their groundbreaking 2002 LP Remission to 2004's burly epic, Leviathan—the record that first hinted at what was to come. It's worth noting, too, that Brann Dailor and Bill Kelliher, of Mastodon, played on Today is the Day's In the Eyes of God.
Necrophagist – Epitaph 2004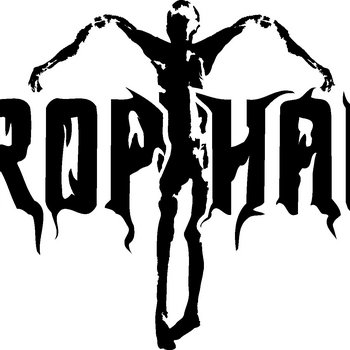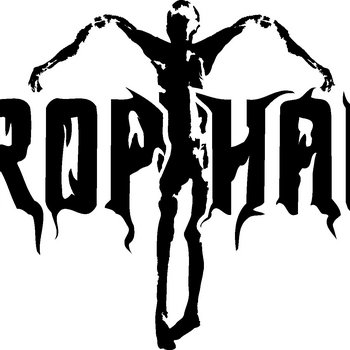 Merch for this release:
Vinyl LP, T-Shirt/Apparel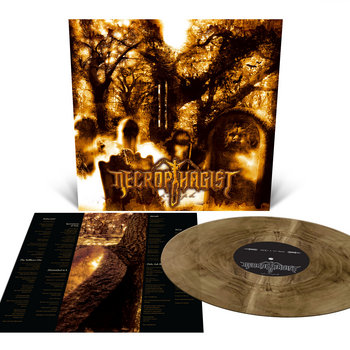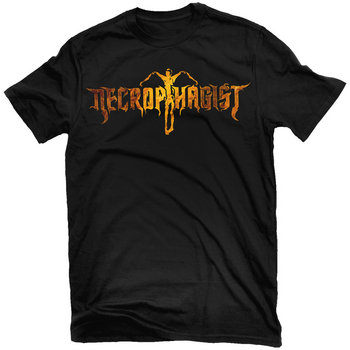 Onset of Putrefaction put Necrophagist on the map, but the follow-up to that 2004 tech-death masterpiece Epitaph (talk about another fitting title…) has turned into the Chinese Democracy of heavy metal; hell, Chinese Democracy is OUT and we've still not seen hide nor hair of any new Necrophagist material. Whatever he might be up to now, mastermind Muhammed Suiçmez's clinical, dazzling guitar wizardry inspired a whole new generation of shredders, and the ensuing popularity of tech-death (ripples of which can be seen in other Relapse affiliates Obscura and Abysmal Dawn).
High on Fire – Blessed Black Wings 2005
Merch for this release:
Compact Disc (CD), T-Shirt/Apparel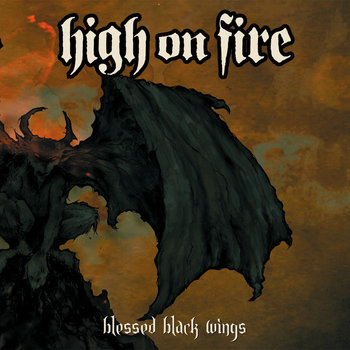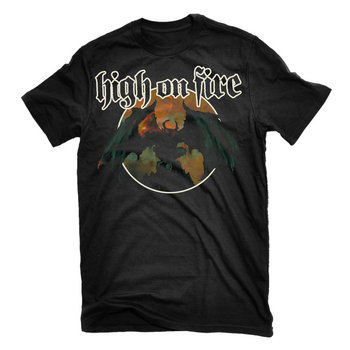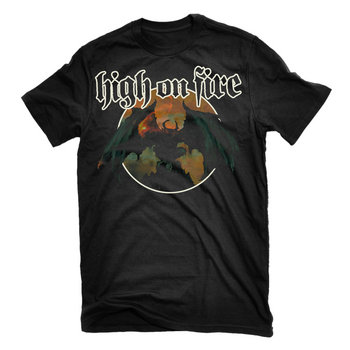 photo by Robin Laananen
If anyone can truly save heavy metal, it'll be High on Fire. Matt Pike, Des Kensel, and Jeff Matz have distilled the essence of blood, thunder, and distortion down into rumbling perfection, and their rabid fans still cry out to hear the title track off 2005's Blessed Black Wings. The trio of albums the band made with Relapse stand as their rawest, most aggressive material to date.
Disembowelment – Disembowelment 2005
Merch for this release:
T-Shirt/Apparel
In 1993, these Australian death/doom legends to be, released their sole full-length, Transcendence into the Peripheral, not yet knowing what they'd unleashed upon an unsuspecting world. It was an instant classic, and became the blueprint for any band that dared strive towards their crushing blend of darkened death metal and crippling doom. In 2005, Relapse gathered together Disembowelment's debut LP, their 1992 Dusk EP, and their handful of demos into a huge 3xCD discography compilation. 2012 also saw the release of Dusk/Subside, the first EP from Inverloch—a new band featuring the majority of Disembowelment. The past is alive.
Toxic Holocaust – An Overdose of Death… 2008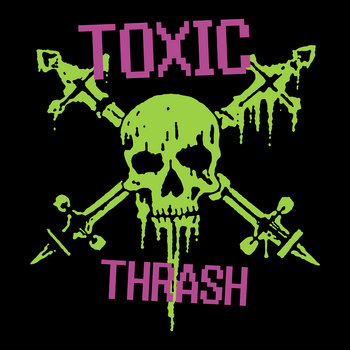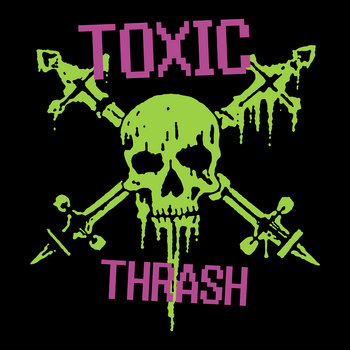 Merch for this release:
Vinyl LP, Compact Disc (CD), T-Shirt/Apparel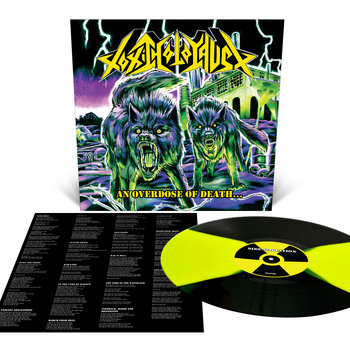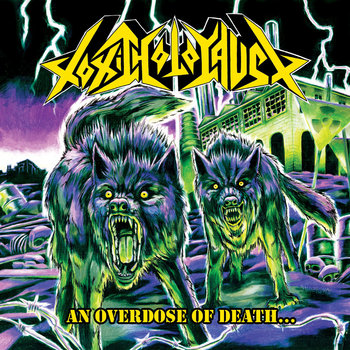 photo by Scott Kinkade
Toxic Holocaust's Joel Grind minted his reputation in the underground, releasing a ridiculous number of killer black/thrash splits, demos, EPs, and albums by himself or with other DIY labels before he took the leap to Relapse. He first crossed paths with Relapse in 2007 with a split 7" for their Speed'n'Spikes Series, but his debut for the label, An Overdose of Death… instantly elevated Toxic Holocaust to new heights, singlehandedly introducing legions of impressionable young thrashers to the sound of real evil.
Baroness – Blue Record 2009
Merch for this release:
Vinyl LP, 2 x Vinyl LP, Compact Disc (CD), T-Shirt/Apparel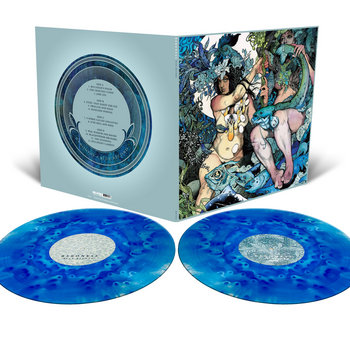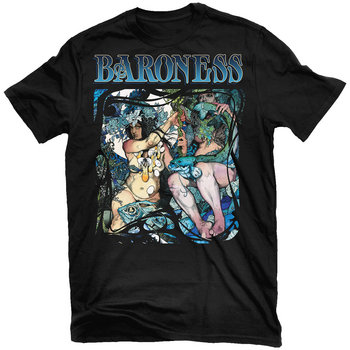 photo by G.L. Johnson
Baroness is arguably the biggest band on Relapse's current roster, and one that has been with the label for the vast majority of a long, colorful career. Their sound has evolved mightily over the past dozen years, gradually moving away from their crusty roots towards more progressive, melodic rock and breaking into a whole new audience along the way. The Blue Record is a far cry from Onward to Golgotha or Destroy the Opposition, but its inclusion goes to show just how committed Relapse is to keeping its roster current, diverse, and interesting. At this point, Relapse has become more than "just" a metal label, a fact in which it will revel for the next few years.
Agoraphobic Nosebleed – Agorapocalypse 2009
photo by Josh Sisk
As if Pig Destroyer wasn't intense enough, Scott Hull conjures up even more chaos in his insane noisegrind project Agoraphobic Nosebleed. 2009's Agorapocalypse was a landmark release for the band, as it not only featured the debut of vocalist Kat Katz (formerly of Salome), it also features songs—as opposed to the band's usual minute-or-less blasts of aural psychosis made infamous on 2002's Frozen Corpse Stuffed With Dope. Is Agoraphobic Nosebleed growing up? Only time will tell.
Red Fang – Murder the Mountains 2011
photo by James Rexroad
A decade ago, it would've seemed utterly bizarre to find a Relapse label on a Red Fang CD, but now, the Portland heshers' good time hard rock'n'roll fits right in next to Nux Vomica and Weekend Nachos. Like Mastodon, Baroness, and newer signings Torche, Red Fang's continuing success proves that Relapse has no problem with flipping the script once in awhile, and that metalheads are willing to branch out alongside them. Bolstered by the viral success of hilarious videos like "Wires" and "Hank is Dead," 2011's Murder the Mountains was a breakout success, and Red Fang's latest record, Whales and Leeches, is doing even better.
Death – Sound of Perseverance reissue 2011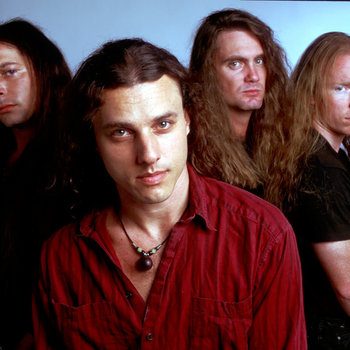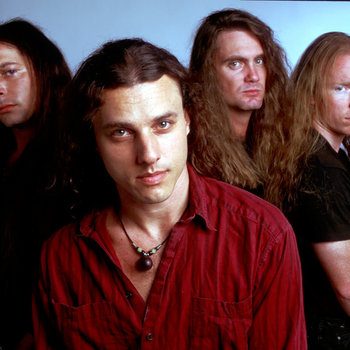 Merch for this release:
T-Shirt/Apparel, Poster/Print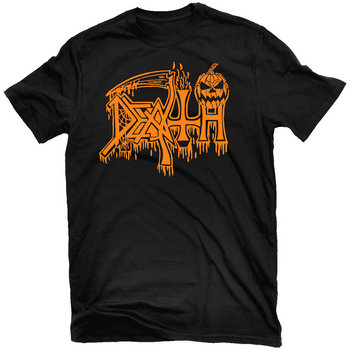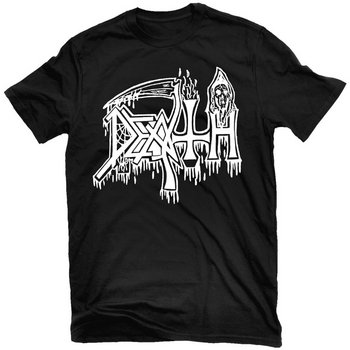 Relapse's vinyl reissues of a series of revered Death albums came as a result of a partnership with Perseverance Holdings Ltd. and the Schuldiner family, so fans who'd been born too late to grab the first pressings finally had a guilt-free means to own Leprosy, Human, Spiritual Healing, Scream Bloody Gore, Individual Thought Patterns, Sound of Perseverance, and almost the rest of their back-catalog, on glorious deluxe vinyl, and double, or triple, CD, too. Reissues are typically a dime a dozen, but these…these were special.
Windhand – Soma 2013
photo by Tony Lynch
Windhand is one of Relapse's latest big success stories. The Richmond doom collective features current and former members of Cough, Alabama Thunderpssy, and Facedowninshit (all of whom have released albums on Relapse!), and powerhouse vocalist Dorthia Cottrell is also about to release her own stunning debut solo album via Forcefield Records. Soma saw the band garner comparisons to Electric Wizard, which ain't bad if you're playing low, slow, and drenched in smoky distortion. Much like their RVA bros Inter Arma, who have also seen amazing success for 2013's incredible Relapse-released Sky Burial, Windhand is yet another band that seems poised to break into bigger things.
Nothing – Guilty of Everything 2014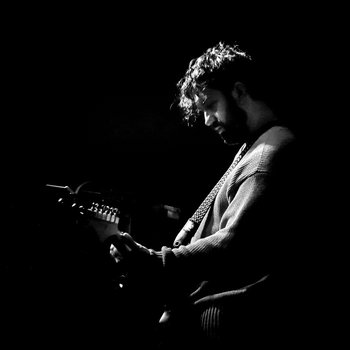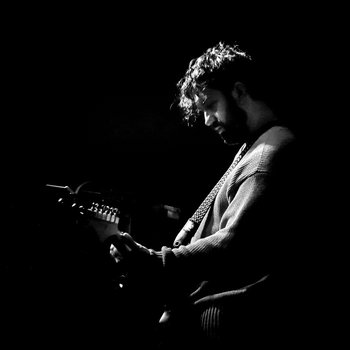 Merch for this release:
Compact Disc (CD), T-Shirt/Apparel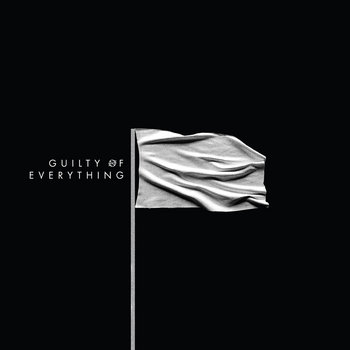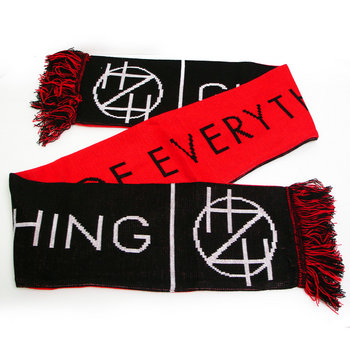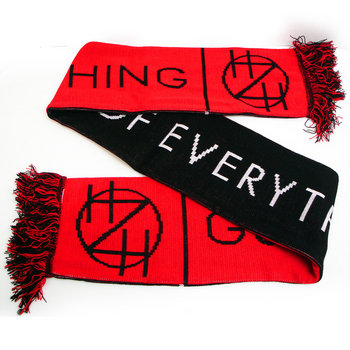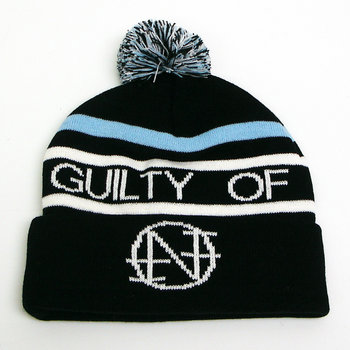 photo by Shawn Brackbill
Nothing's signing came as a surprise to some, but made perfect sense to anyone who'd paid any attention to what Relapse has been doing for the past twenty-five years. Their brand of heavy shoegaze is lush, ambient, and, like so many of their other labelmates, it's intense – there's a darkness simmering beneath the surface. Relapse's own Bob Lugowe name-checked Guilty of Everything as one of the label's most important recent releases.
Obituary – Inked in Blood 2014
Merch for this release:
2 x Vinyl LP, Compact Disc (CD)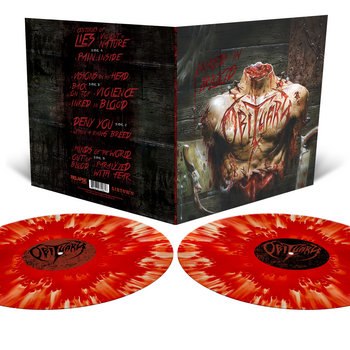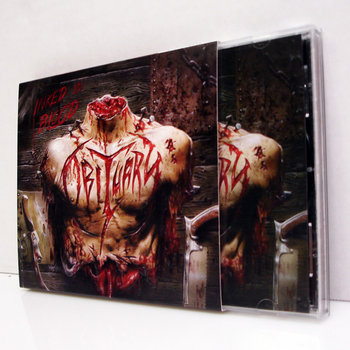 photo by Ester Segarra
After Obituary launched a successful crowdfunding campaign to record their ninth album, Relapse snapped up the rights to release the album, Inked in Blood. It proved to be a good bet for everyone involved, and a new beginning for these Tampa legends. As forward-thinking and challenging as Relapse's artistic vision remains, it's still nice to see them circle back towards their bloody roots, and embrace classic death metal once again.