HIGH SCORES
The Best Video Game Music on Bandcamp: May/June 2021
By Casey Jarman · July 06, 2021
This spring and summer have been full of compelling games, many of them genre-busting indie titles with truly adventurous soundtracks. This collection of game music released in the past two months features names you may already know from this column (like game music heroes Gareth Coker and Lena Raine), and some extremely promising talents that have not yet been featured. Rémi Gallego's driving electro-metal soundtrack for The Last Spell is an earnest twist on an old formula, while Neil Jones & Daniel Wilkins' brilliant and breakdancer-friendly Aerial_Knight's Never Yield score sounds like no other video game music in memory. It has been explained to me that some folks don't want to spend their whole summer indoors playing video games. Weird! Alas, those adventure-seekers can always bring these great albums along when they're doing…whatever it is people do outside. Happy listening!
.
00:10 / 00:58
The music of The Wild Heart is cute, but it's also dazzlingly cryptic. Portland-based composer Amos Roddy's compositions sound like little naturalist melody puzzles: The minimal melody of the twinkling "Frostfields" sounds like a music box rediscovered from childhood; the majestic "Waves and Rain" seems to fold in on itself as it expands from a wispy melody into an expansive wall of sound. For a game about kids tromping around the forest, hurling Chao-like sprites at trees and bubble monsters (think Maurice Sendak by way of Shigeru Miyamoto), these are some beautifully ethereal and contemplative soundscapes.
.
00:10 / 00:58
Detroit game developer Neil Jones (aka Aerial Knight) built a stylish, breathless, genre-expanding game with his recently released Never Yield. The soundtrack, which he created with friend and longtime collaborator Daniel Wilkins, is even better. The largely sample-built collection takes bombastic old-school hip-hop beats and pairs them with Fela Kuti-esque horn lines, jazz piano, soul claps, and throwback house music trippiness. It's a sonic grab-bag that also feels coherent from start to finish, both while playing the game and listening to the album. I don't know that any game soundtrack since Jet Set Radio has strived for "music you could actually put on at a party" and nailed it so completely. Aside from being melodically and rhythmically complex, this is certainly the most fun soundtrack I've heard in 2021 thus far, and it may well wind up being my favorite video game music of the year. Somebody give these guys a big budget and a full orchestra: I really want to hear what they'd do with it.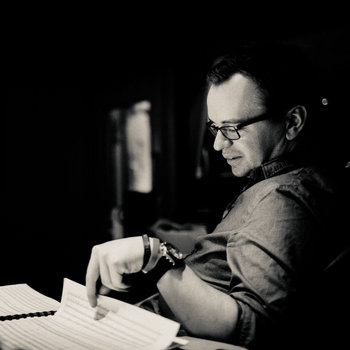 .
00:10 / 00:58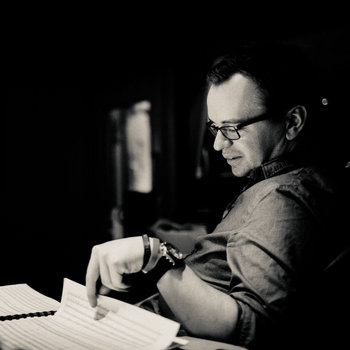 Gareth Coker is that rare, wildly employable game musician who is both truly beloved by hardcore gamers and big studios alike, something his award-winning Ori scores have proven in spades. He's also a loyalist: The L.A.-based composer has been scoring various incarnations and expansions of the ARK series since 2017. His sweeping, cinematic pieces make sense for a game that is basically a high-tech Jurassic Park where you are meant to kill the dinosaurs. Dude is a little John Williams and a little Trent Reznor on this pair of Genesis albums. Whether you're in it for the high-stakes orchestral intensity of tracks like "Corrupted Master Controller" or the various reimaginings of Coker's epic main theme, it's all here. Part One tends a bit more organic whereas Part Two falls more heavily on the electronic side of things, but there's playful and inventive dialogue between large-scale orchestration and personal expression throughout. I'm not always one for summer blockbusters, but like everyone else, I remain utterly charmed by Gareth Coker.
.
00:10 / 00:58
If you're going to fuse metal and synthwave for a game soundtrack, you run the distinct risk of pissing off two groups of people: metalheads and cyberpunks. But Remi Gallego's score for The Last Spell should make everyone happy. The soundtrack's explosive tracks ("Commander's Theme," "All Hope Gone," "Oath") are lovably industrial and aggro in the grand tradition of Doom and Quake while its more brooding, cinematic cuts ("Mist," "The Spirits," "Shadow Battles") are still musical and compelling. The pixel art-fueled game itself looks like a tactically-minded cousin of Diablo, so the whole package just feels right.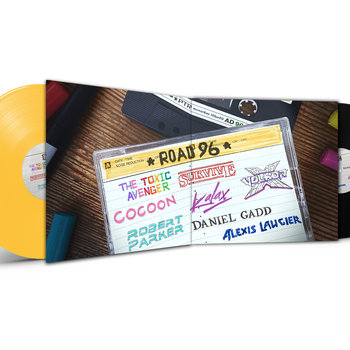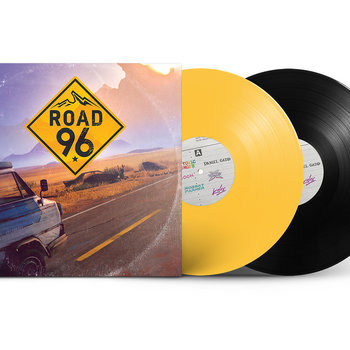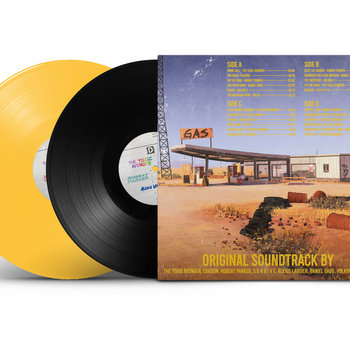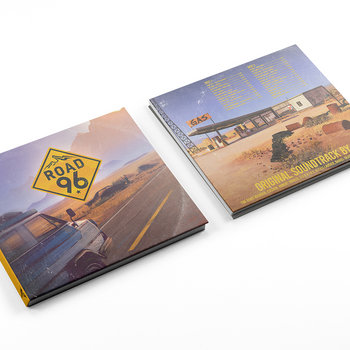 .
00:10 / 00:58
Merch for this release:
2 x Vinyl LP, Compact Disc (CD)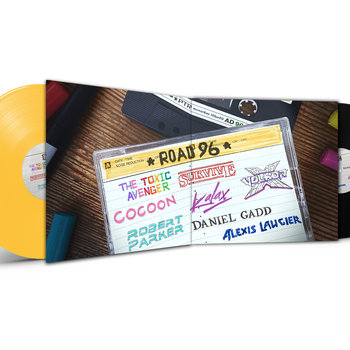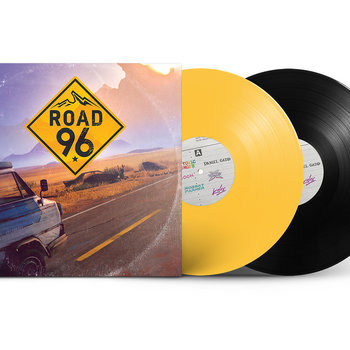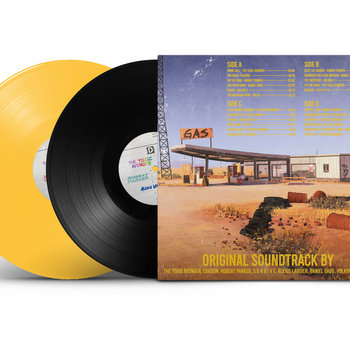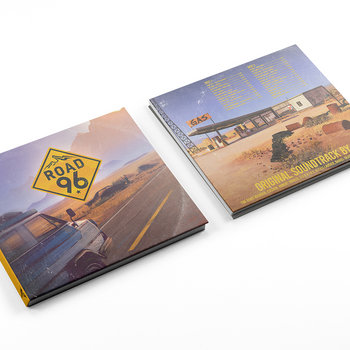 The last time a high-profile French indie game took a team-based approach to music, we got Furi, one of the best indie game soundtracks of the past decade. Road 96 is less single-minded in its approach: the music here is a scattering of folk-pop bops, pulsing retro-futurist electronica (fitting for a game that takes place in a fictionalized 1996), and some pleasing ambient cuts (like Daniel Gadd's "Raindrops on a Car Window") that could almost be filed in the New Age section of your local record shop. We even get a half-dozen new tracks from Furi contributor The Toxic Avenger, whose epic selections feel less like a '90s road trip than the bike races from Tron. I'm particularly fond of Alexis Laugier's "Revolution 96," which has some Everything is Wrong-era Moby vibes, and of the excellent quartet of arpeggiated bleep-bloop tracks from Xilix that wrap up the soundtrack, bringing a touch of Mortal Kombat and a heavy dose of Tetris to mind. The game looks wildly ambitious, but it isn't out just yet, so we'll have to use our imaginations in figuring out how these many-splendored selections fit together.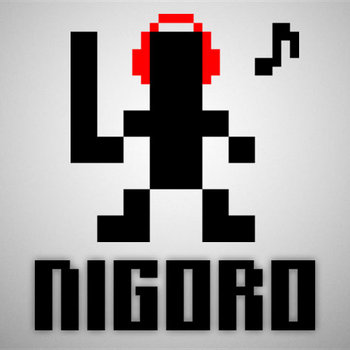 .
00:10 / 00:58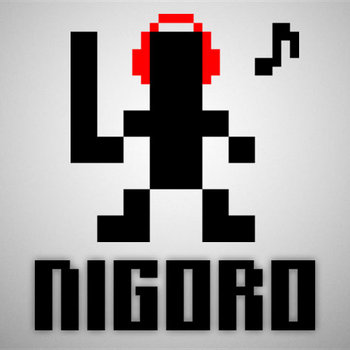 The classic Japanese indie adventure game La-Mulana was first released in 2005 as a tribute to the titles of the classic MSX home computer (a 1980s collaboration between ASCII, Microsoft, and Sony, two of which went on to dominate video games while the other remains best known for adorable text art). The soundtrack was already a fun, sentimental throwback of catchy adventure music. This new lo-fi re-working is meant to make it sound even more like the system that inspired the game. Many of us in the West have never even seen an MSX, which makes this particularly gamey offering—full of bold melodies, twinkling keys, and warbly percussion—sound like a glimpse into an alternate history of video game music. Its composers' passion is infectious (try not to smile while listening to the frantic "King Konda" or the loping, magically titled "Curse of IRON PIPE") and La-Mulana is a gift that just keeps giving.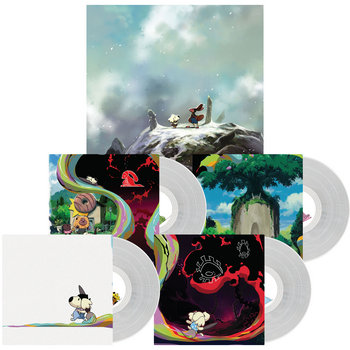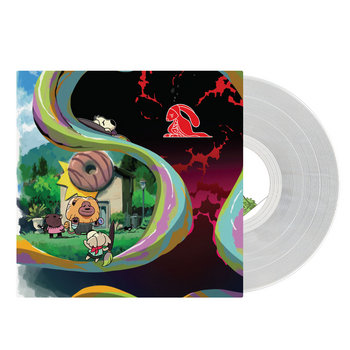 .
00:10 / 00:58
Merch for this release:
Vinyl Box Set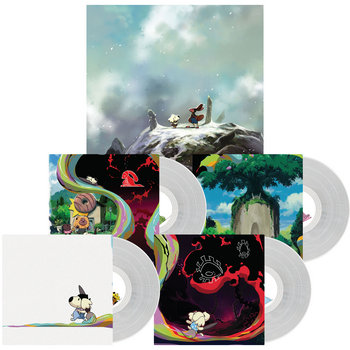 If it seems like we cover a lot of Lena Raine around these parts, it's because she is, in my estimation, The Best. In a world of cool-sounding game music, Raine stands out because her compositions are always unique and compelling and they sound cool to boot. With 60 tracks, Chicory was a fantastic opportunity for Raine to show off her range, and that she did, from orchestral mood pieces like "Sips River" to cute-as-hell jingles like "Calling Home," sparse baroque sketches like "Teatime Meadows" and even the occasional jungle banger ("MONSTER"). Celeste fans will find tracks that feel welcomely familiar ("Eyes in the Darkness," "uoY mA I"), but this is a truly expansive world to soak in on repeated listens, and Raine has plenty of new tricks to show off.