HIDDEN GEMS
Westelaken Re-Imagined Country and Examined Dread's Many Faces
By Travis Shosa · Illustration by Ben Hickey · May 10, 2023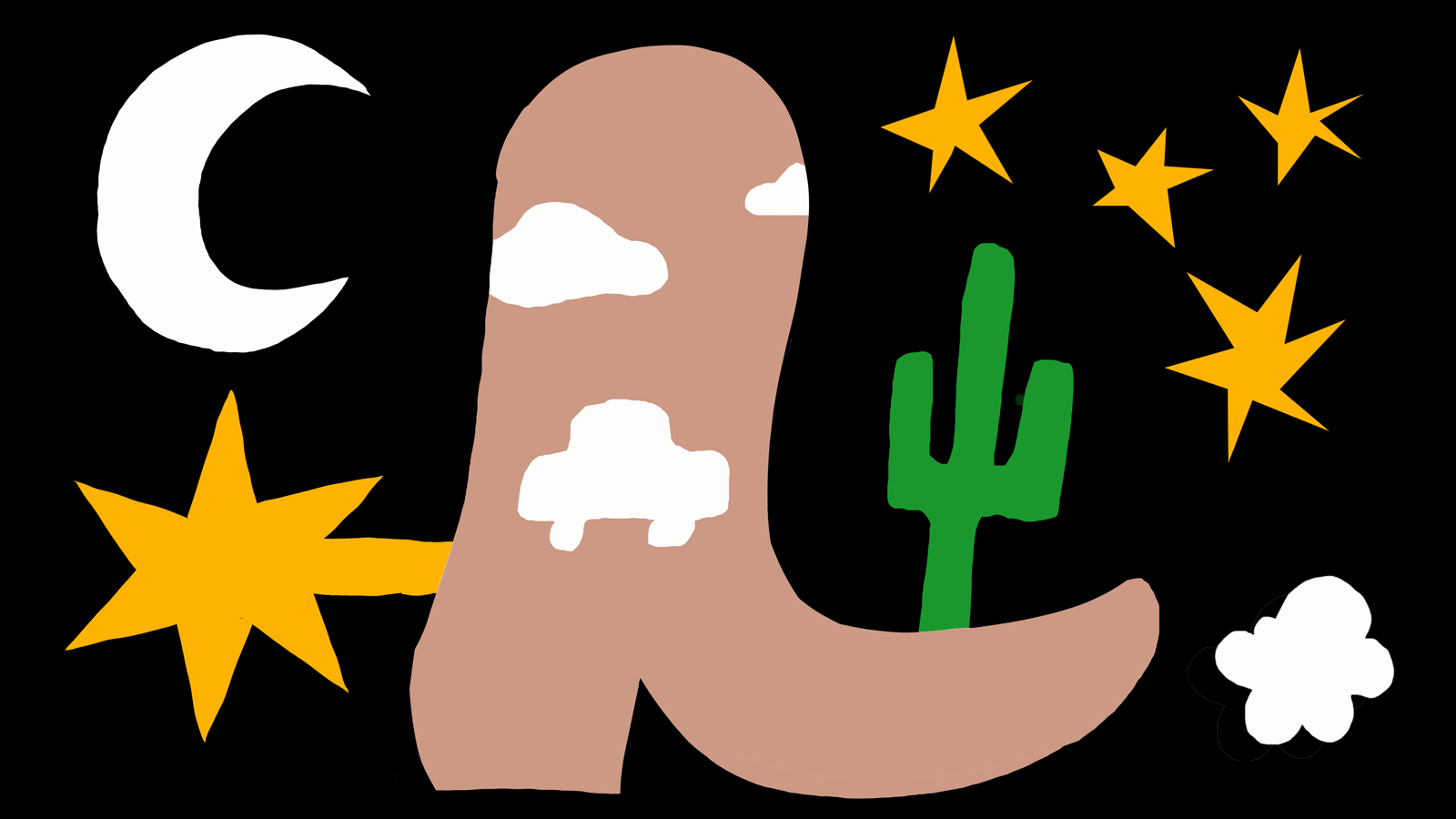 .
00:10 / 00:58
Merch for this release:
Cassette, 7" Vinyl
The pocket of notoriety in which Toronto's "post-country" band Westelaken exists is not a large one. But among the attendees at their historically sporadic shows and a handful of terminally online music fans, they are consistently the subject of effusive praise. You won't find much written on them, but notably, you will find two perfect scores from Sputnikmusic staff for both their 2018 self-titled debut and its follow-up, The Golden Days Are Hard. Each is a very different beast, with the latter largely consisting of winding philosophical poetry and lush, sprawling compositions that reach upwards of 10 minutes in length. Westelaken, however, is remarkable for its urgency and unpolished edges: its rising melodrama, bottomless pits of despair, cheeky social commentaries, and rollicking mythos.
For frontman Jordan Seccareccia, Westelaken functions as a vehicle for his literature first and foremost. He handwrites lyric booklets on request in lieu of sharing them online. This is to say he treasures the intimate power of words; his writing style places an emphasis on earthy, evocative imagery that occasionally takes a turn towards the surreal and is tainted by a persistent sense of dread. The way he mutters "Push yourself out of the car/ Go ahead now/ You can be a star" over Alex Baigent's inky, throbbing bass on "There, Theresa" is despondent: barely energetic enough to tumble into a roadside ditch and call it a life. Yet it builds into a mass of manic preaching fueled by the bizarre thrill of imminent doom, framed by jutting columns of guitar distortion so loud the band nearly overwhelms the recording equipment. It's disturbing, depressing, gut-churning, and apocalyptic: it'd likely have spoken to Jason Molina.
This is but one short story in the anthology of Westelaken. Last call honky-tonk blues, propulsive pub-rock jams, blood-curdling hardcore punk screams, ballroom bawlers, and moments of Scandinavian-inspired lore that'd make your favorite geeky prog band blush with envy all get to shine: this is where we get "post-country." Because while Seccareccia comes to his band with narratively rich but ultimately straightforward country songs, most inevitably are transformed by disparate influences. Alt-country just doesn't sit right: to lump Westelaken in with the likes of Wilco, the Jayhawks, and Old 97's would be woefully reductive.
"Pink Lights, and the Dixieland Band" is among the most unabashedly pathetic songs ever written. Seccareccia's anguish is palpable within his scratchy, nasal cries as he completely crumbles at the prospect of letting go of someone he loves. He has to: he knows he has to. But he's knotted up so much of his identity into the relationship that he doesn't even know who he is without it ("When I write my name/ The ink just runs right off the page"). He lapses through compromise as he pleads, "I can be a person on the side," pushing his voice to the brink before it collapses from exhaustion. And as somber balladry gives way to a chorus of gang vocals and triumphant trumpets, Seccareccia squeezes out every lingering regret and finally relents. It's messy; it's embarrassing; it's perfect.