HIDDEN GEMS
In 1998, The Asteroid #4 Helped Bring Psychedelia to Philadelphia
By John Morrison · Illustration by Ben Hickey · April 05, 2023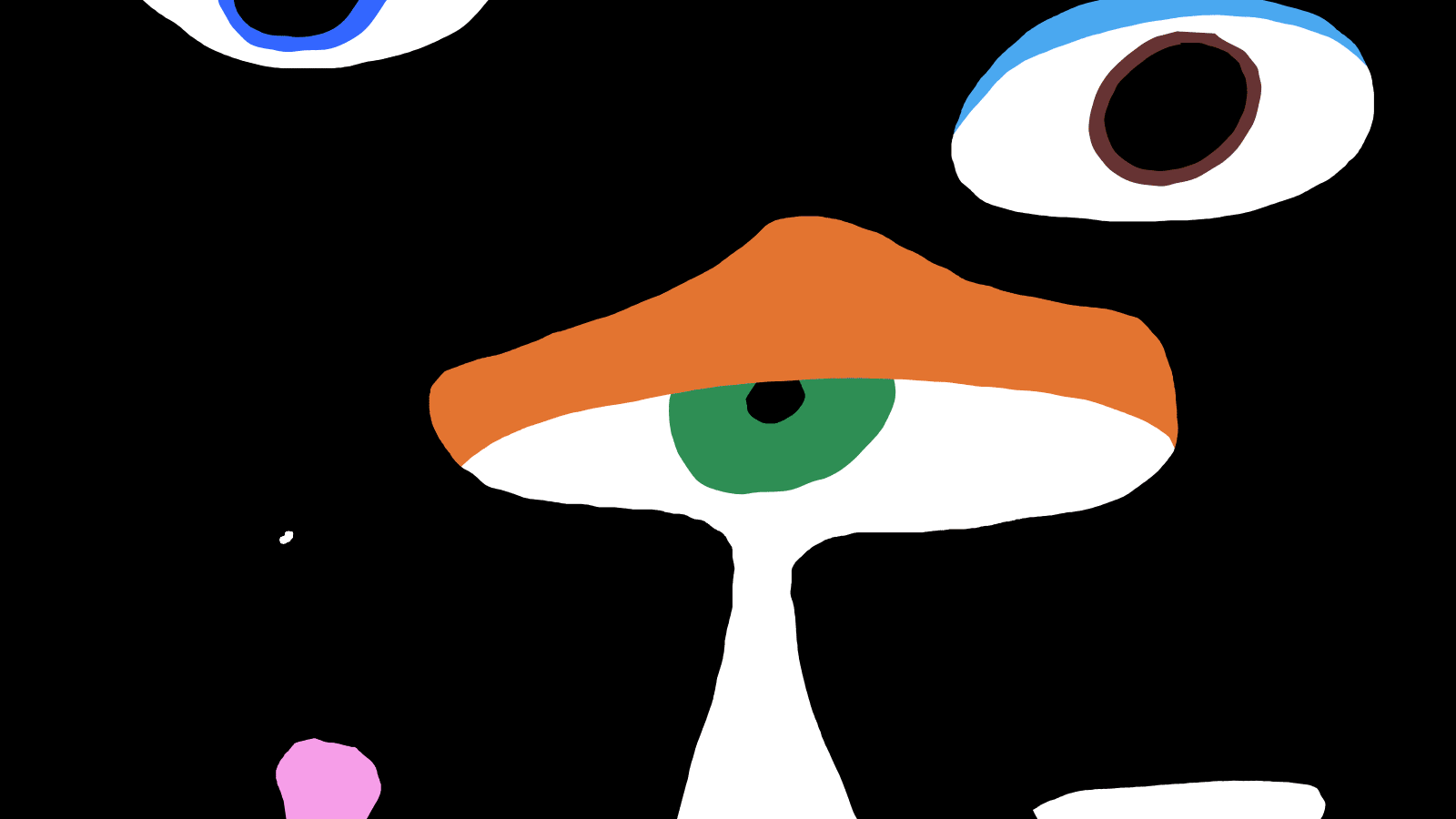 By June of 1967, both psychedelic rock and the youth culture that incubated it had reached their mainstream peak. The Beatles released Sgt. Pepper's Lonely Hearts Club Band, and the "Summer Of Love" was in full swing in San Francisco's Haight Ashbury district. And even though, by the end of the decade, the rainbow of psychedelia would dissolve into mist, remnants of the movement lived on in small corners of the global scene. In the 1980s, young fans could pore over records coming out of L.A.'s Paisley Underground or the UK shoegaze scene, and dedicated writers and would-be archivists were documenting the work of psych revivalists and lesser-known '60s bands in fanzines like BOMP! and Ptolemaic Terrascope. It was into this rich ecosystem of underground music that the Philadelphia-born—and now Bay Area-based—psych rock legends The Asteroid #4 were formed.
"We came out of the hardcore punk thing in the late '80s and early '90s," says Asteroid #4 co-founder and guitarist Scott Vittorelli from his home in the Bay. "We grew up going to [legendary Trenton, New Jersey venue] City Gardens, pretty much religiously. I guess sometime around 1990 or '91, when we were still in high school, all these English bands started to perform at City Gardens—bands like Ride and Lush and Blur. It kind of blew us away."
.
00:10 / 00:58
Under the spell of the guitar bands coming out of the UK and American neo-psychedelicists like Galaxie 500, Vittorelli and friends began writing their own songs. Around 1995 or '96, they christened themselves The Asteroid #4, a not-so-subtle hat tip to English psychedelic giants, Spacemen 3. By 1997, the band settled on the lineup of Vittorelli on vocals and guitar; drummer Bill Reim; co-founder Eric Harms playing guitar, keyboards, and electric sitar; and Gregg Weiss on bass. Their mind-expanding debut album, Introducing The Asteroid #4, was recorded in a small studio that they built in Manayunk, a quiet, hilly neighborhood in Philadelphia bordering the Schuylkill river. Its songs came together via a series of loose sessions and open-minded studio experiments inspired by another one of the band's influences: Pink Floyd. "We had a 16-track reel-to-reel tape machine that we would experiment with and a Space Echo—all kinds of things. We watched a lot of [Pink Floyd's 1972 concert documentary] Live At Pompeii and saw what they were doing when they were recording Dark Side of the Moon. Pink Floyd is one of the biggest influences on the band."
The album opens with "Onizuka," a slow-boiling instrumental built around a pulsing drone and backward tape effects. On "The Admiral's Address," with its Bowie-esque lyrics about an astronaut's trip to outer space, the band draws on the great, celestial-minded canon of '60s British rock. "No More Vitamins" dives further into the depths of psychedelic abstraction with a spacey synth and a 16th-note hi-hat groove as its basis. The track opens with a sample of a woman describing various drug experiences, before confessing, "I'd like to turn the world on for just a moment." And on "Underbelly Of A Mushroom," The Asteroid #4 flexes its improvisational muscle: Weiss and Bill Reim lock in on bass and drums, guiding the performance, while incidental bursts of noise and a dreamy lead guitar add colors to the canvas.
.
00:10 / 00:58
Introducing… was released in September 1998 on the band's own label, Lounge Records. It was met with some solid reviews from critics, and made the band a favorite of the burgeoning Philly psychedelic rock scene. On any given night, they could be found headlining popular Philly clubs like The Khyber Pass, Upstairs at Nick's, and the Trocadero, a former opera house turned concert venue. In an effort to document the Philly scene, Lounge Records followed Introducing… with Sounds From Psychedelphia, a 10-track CD compilation featuring like-minded locals like Aspera ad Astra, The Three 4 Tens, Photon Band, Jason DiEmilio's Azusa Plane, and Slumber. Fittingly, The Asteroid #4 close the comp with their song "Tricks Of The Trade," a grand and spiraling tune that represents another step in the band's evolution. In the 25 years since Introducing… was released, the band has both changed coasts and cycled through multiple line-ups while experimenting with everything from country rock to baroque pop. Today, The Asteroid #4 is active and working on new music, and Vittorelli looks back on Introducing… and the Philly psych scene fondly. "We didn't know what we were doing, so that's kind of how it happened," he says. "We still have a lot of those posters [from shows during the Introducing… days] hanging in our rehearsal room here in California, and it's like, 'Holy shit. That was a really special time.'"