HIDDEN GEMS
"Strong Love — Songs of Gay Liberation 1972-81" Resurrects a Forgotten Era of Queer Music
By Kyle Harris · May 28, 2020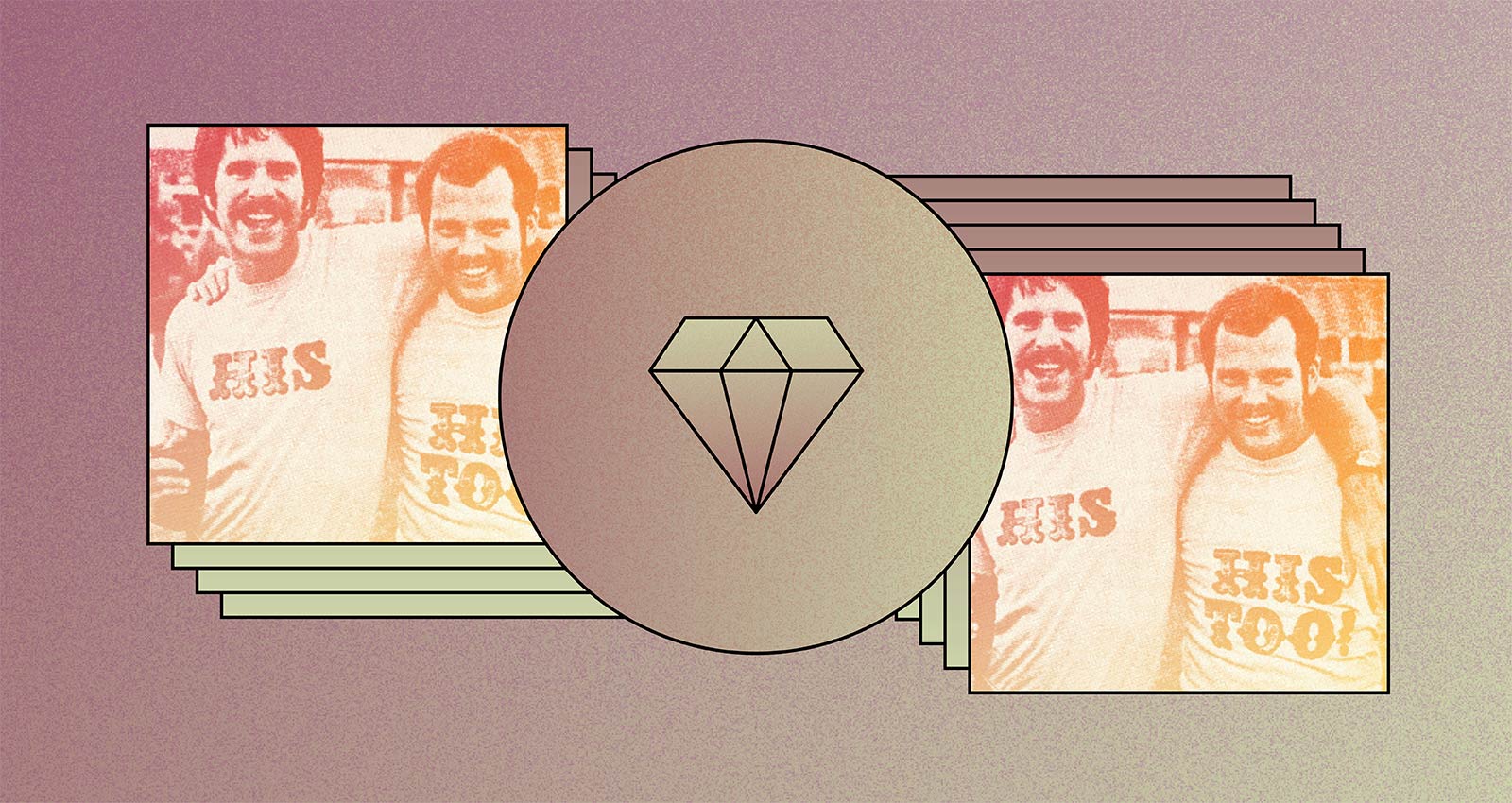 .
00:10 / 00:58
Merch for this release:
Vinyl LP, Compact Disc (CD)
At a thrift store in the '90s, Ben O'Connor—who co-founded the Australian label Chapter Music with his boyfriend Guy Blackman—scored a 1973 record by gay folk singer Michael Cohen called What Did You Expect? The couple was enamored with the painful, poetic songs of this proud gay songwriter, out at a time when that felt unthinkable to many.
Through researching Cohen, Blackman discovered Queer Music Heritage, a website run by JD Doyle, which Blackman calls "an exhaustive archive of everything to do with queer music history, from early blues records to the present day." Inspired, Blackman started buying historic queer records on eBay. "This music had no value placed on it and was basically forgotten and neglected. Eventually I realized there was a compilation that needed to be made, to bring these artists some long overdue recognition," he says.
Blackman focused on mostly gay male musicians. "I wanted to cover the pioneers, the first wave of artists to come out on record, who made it easier for future generations to find the courage," he says. (There were, of course, lesbian musicians active during the same time, often referred to as "women's music.") The result, Strong Love — Songs of Gay Liberation 1972-81, spans genres and artists making music about coming out in the '70s and early '80s, "a really hopeful, optimistic era that came to a close as the AIDS crisis began."
Some of the songs are saccharine. Take joyful opener "A Gay Song" by Everyone Involved, sung by people affirming the goodness of being gay. Folkie, Charlie Murphy, on "A Gay Spirit," croons about outlawed desire sweeping the land, moving humanity from repression and hatred toward authenticity and love. The International Gay Society's soulful song "Stand Up for Your Rights," could soundtrack any gay liberation protest. And soul singer Blackberri affirms queer desire with a tinge of gospel on "It's Okay," while Smokey's "Strong Love" is a Doors-influenced ballad with a gang-vocal chorus born from the sounds of street protests.
Other autobiographical songs include Cohen's tragic "Evil & Lusty," chronicling his escape from evangelical coercion toward self-love; Steven Grossman's "Out," an empathetic message to his homophobic parents; and Conan's "Tell Ol' Anita," a gentle love song making actress Anita Bryant's media-grabbing hatemongering look downright absurd in the face of Conan's sweet love.
A few numbers are scandalous and funny. Scrumby & Martin's "Hots for a Hustler" is a torch song telling the story of a man crushing on a hustler, cruising parks, only to suffer from poison oak. Lavender Country's twangy "Cryin' These Cocksucking Tears" is a campy Hank Willams-tinted ode of anguish by a band that continues to perform today.
For Blackman—who was frustrated with the lack of attention the compilation received when it dropped as a CD in May of 2012 and is re-releasing the project on vinyl in 2021—Strong Love pays homage to those who made it easier to come out of the closet, who may have been critically panned in their day, but were a critical part of gay liberation history.
"These people were my heroes," says Blackman, "and I wanted them to become other people's heroes too."