HIDDEN GEMS
In the '70s, UK Outsiders Naffi Sandwich Turned Post-Punk on Its Head
By Andy Thomas · Illustration by Ben Hickey · June 12, 2023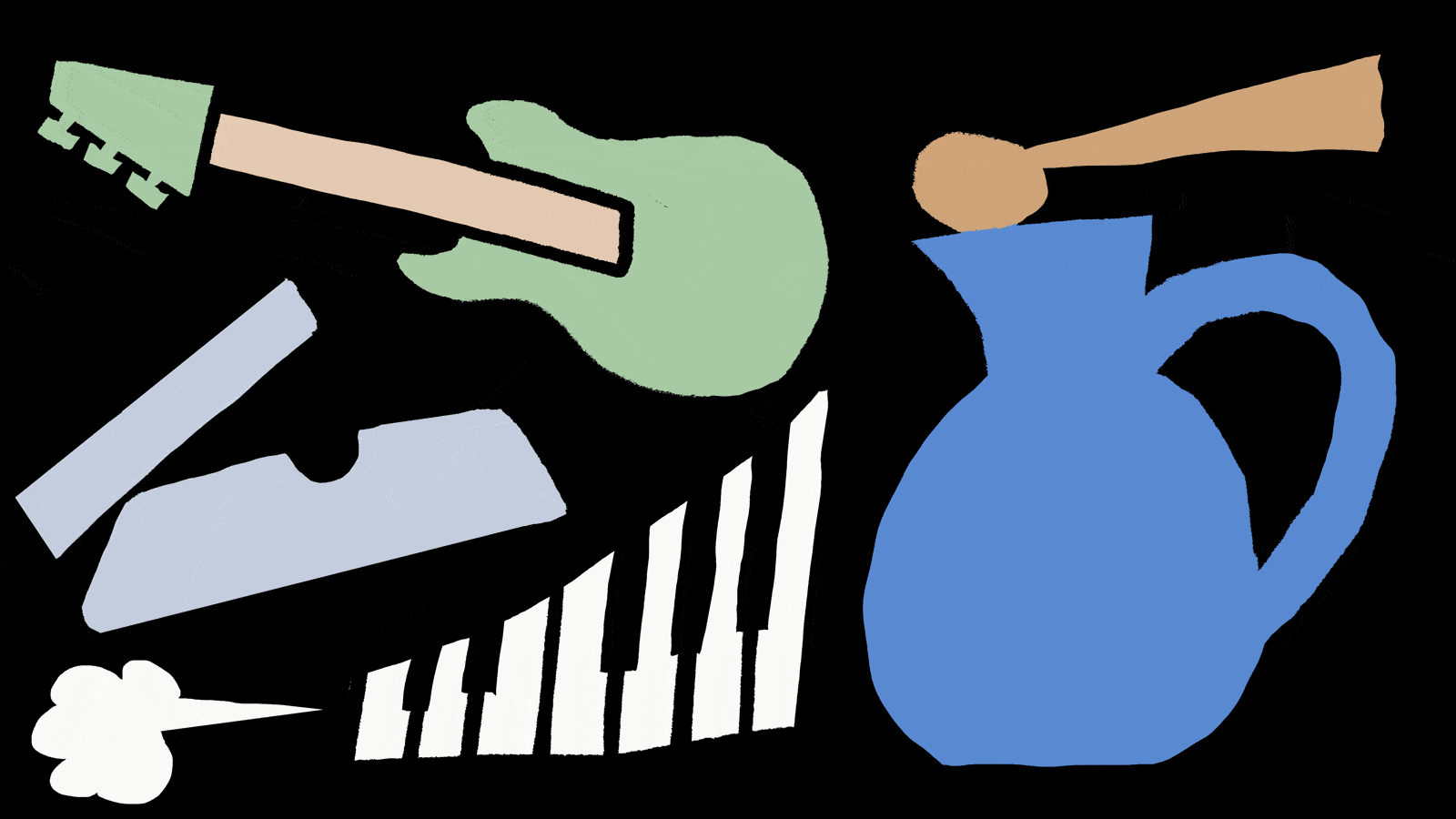 In the late 1970s in the North West of England, a group of renegades from Eric's Club in Liverpool inhabited a hidden corner of the UK post-punk scene. The three members of this clandestine organization were Brenda Ray (aka Brenda Kenny/Polly Rithm), Freddie Viadukt (Brenda's brother Gerry Kenny), and Paul 'Captain' Catchpole, known collectively as Naffi Sandwich, or sometimes Naafi Sandwich.
Using rudimentary tape machines and reverb units, with melodicas, pixiphones, stone jugs, cardboard boxes, metal ashtrays, and whatever else was at their disposal, as well as traditional instruments, they created a string of raw experimental recordings that straddled pop and the avant-garde. With their hybrid mix of new wave, dub, free jazz, rockabilly, ambient, exotica, and left-field pop, it was as if the famous jukebox at Eric's had birthed its own mutant offspring.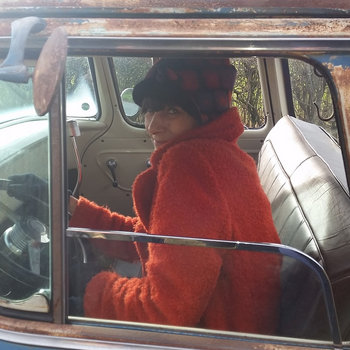 .
00:10 / 00:58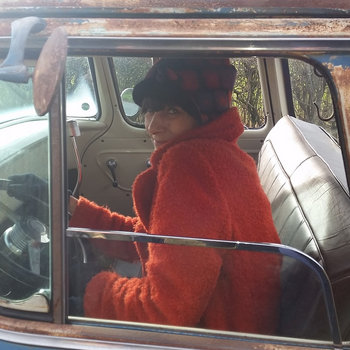 Primal, pure, and untainted, their unrehearsed music was matched by a DIY approach to distribution, with their cassettes and hand-stenciled covers reaching only the most ardent followers of post-punk. One of those was Radio One DJ John Peel, who sent them a note to say, "keep those tapes coming." But despite his support, Naffi Sandwich remained in the words of Brenda Ray a "secret society, releasing secret hits".
One of those "secret hits" was "Slice One" / "Slice Two," their first 7-inch released on November 30th, 1979, the same year as their cassette LP Rum 1. Recorded on a vintage Ampex AG-440B four-track tape machine, this was the Naffi's at their most gloriously off-kilter. It was released via the Manchester label Absurd Records, one of their only ventures outside of their own imprint, Rum.
.
00:10 / 00:58
The alien psychedelic rockabilly of "Slice One" sounds like something that Joe Meek might have produced, had he lived through punk armed with a stack of Augustus Pablo records. On "Slice Two," the trio's bass, drums, guitar, and selection of percussion instruments (including flageolet whistles, güiro, triangle, and a metal tray) are thrown into a sea of echo and effects.
You will find no mention of Naffi Sandwich or any of their splinter groups in Simon Reynolds's book on post-punk Rip It Up And Start Again. So when a Naffi Sandwich compilation came out in 2013 from the deep-digging Japanese label EM, it set in motion a new appreciation of these post-punk outsiders.
It was followed by previously unreleased music from Brenda & The Beachballs, just one of many playful monikers used by the collective. Brenda Ray never stopped recording, as evidenced by the compilation Perfume of the Soul, which collects tracks from 1989–1991. In 2017 she returned with an EP by Brenda "Beachball" Ray on Manchester label Aficionado. Yet she still remains as elusive as she was back in the late '70s and early '80s, when Naffi Sandwich made wonderfully skewed music as surreal as their name.