HIDDEN GEMS
How Leila's "Like Weather" Shaped the Sound of Futuristic R&B to Come
By Andy Beta · January 04, 2021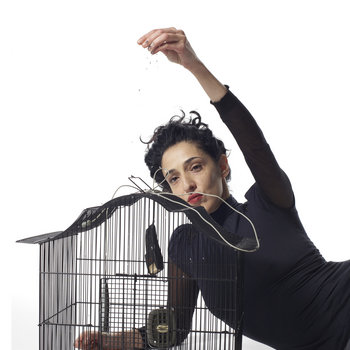 .
00:10 / 00:58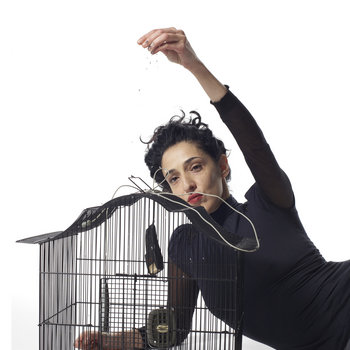 Born in Iran, Leila Arab fled at a young age with her family to London where she fell into DJ culture, dropping out of university to play keyboards on Björk's Debut tour. When it came time to debut her own music, friends like Gilles Peterson and Aphex Twin offered to release it. She went with the latter at a time when Rephlex's fanbase was primarily Aphex fans partial to hardcore beats. The result, Like Weather—an album of woozy, R&B-indebted tracks with purred vocals, lo-fi breaks, and hypnagogic instrumentals—left many scratching their heads.
There were plenty of peculiar characters cranking out music on the Rephlex label in the late '90s: Label head Aphex Twin, was known to drop manic one-offs, but the label was just as likely to release flatulent funk, robot minimalism, and noise rock from one of the dancing bears in the "Donkey Rhubarb" video. Even amid such a bizarre roster, Leila's music stood apart, and Like Weather didn't make much sense at the time of its release in 1998. Working solely as a producer, her friends lent their vocals to the tracks and Leila would use everything at her disposal to make it congeal. As such, each track on Like Weather stands apart from the previous one (hence the title). A queasy synth line punctuates the melted sound of "Feeling" and a distorted rework of a world-famous break powers "So Low…Amen," while gnarled melodies churn through "Blue Grace" and dramatic strings heighten the peak of "Space, Love." Almost every track surprises.
R&B of that era was sleek, silken, and bulletproof, rarely sullying itself with electronic or indie tropes. Leila's approach was decidedly off-kilter compared to the rest—think Janet Jackson filtered through a four-track. It wouldn't have ever slotted easily into an R&B station of the time, scruffy and coarse around the edges as it was, but it proved to be a portent for the future. Solange's rule-breaking approach can be heard here, as well as the blueprint for the likes of Micachu and Tirzah, not to mention the R&Bient that Jabu and Space Afrika release today. Decades on, Like Weather has finally found some like-minded company.